For Christchurch based fine art photographer Amy Wybrow, the ever-changing nature of glass houses creates a connection to our natural environment. A graphic frame surrounding the plants, providing an element of protection and containment. Inspired by early botanical illustrations, Amy's photography brings the botanical world inside the home.
What started as a career in the visual arts following studies in Fine Arts and Design, Amy's passion for photography led her to contact Elliot at Endemicworld, an art print studio and gallery in Auckland to print some of her work.
"At the time, they were the only place I could find that would print my work to the size and quality that I was looking for," Amy explains. "When I received my prints a handwritten note on the outside of the box said 'cool prints'. This was the first piece of feedback I'd received about my work outside of family and friends. I reached out to Elliot who was happy to represent me and my work and gave me the opportunity to show my photography to a much wider audience."
Now as Amy prepares to launch her new Botanicals collection, I spoke with her about what inspires her creativity and what a typical day looks like for her. Here she shares a preview of her new Botanicals collection.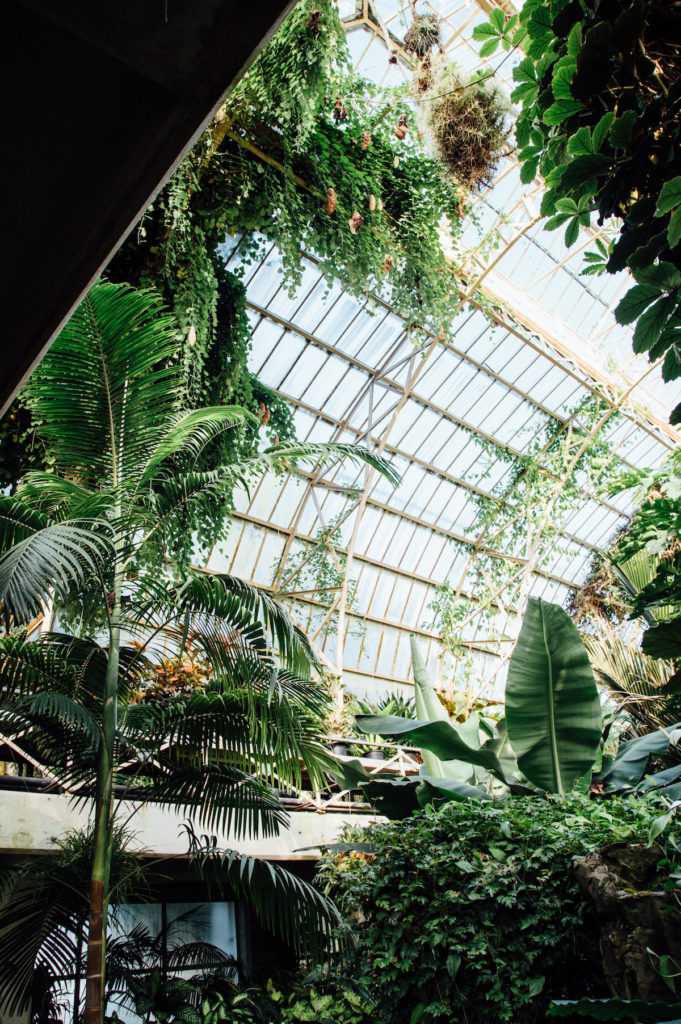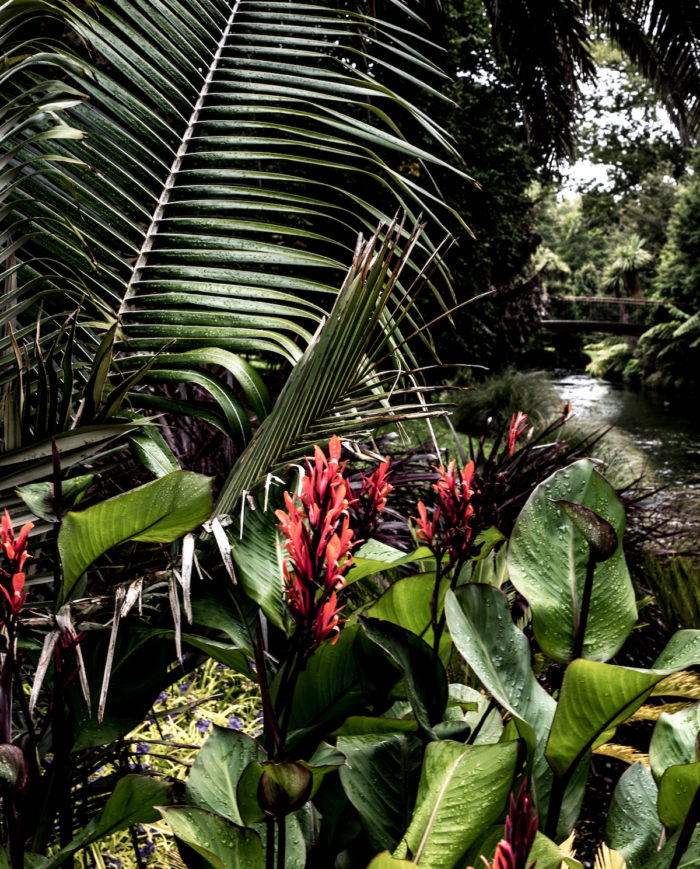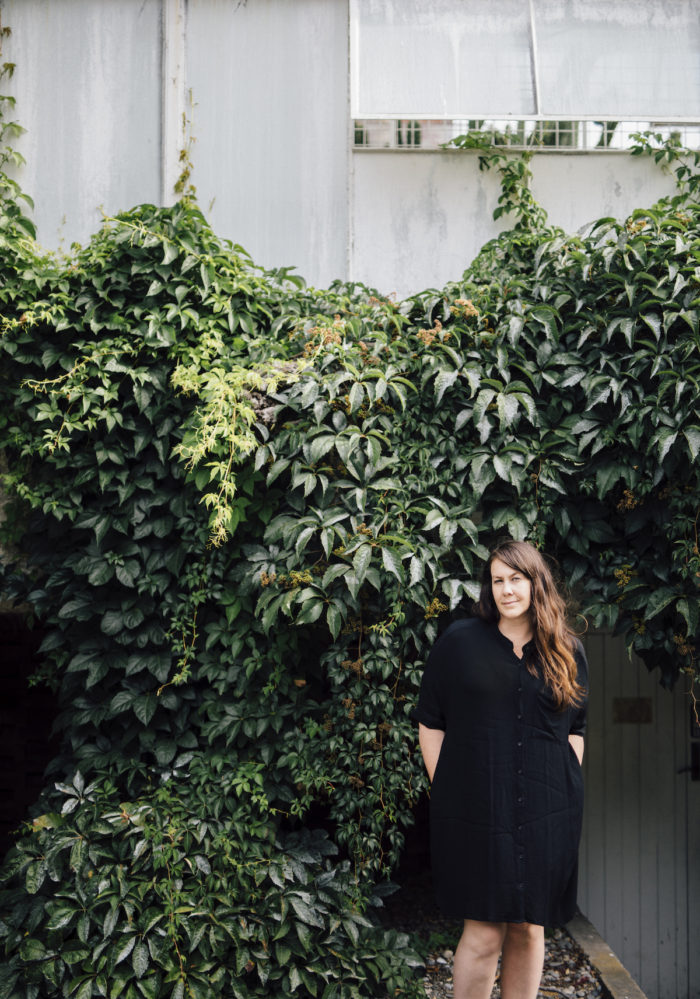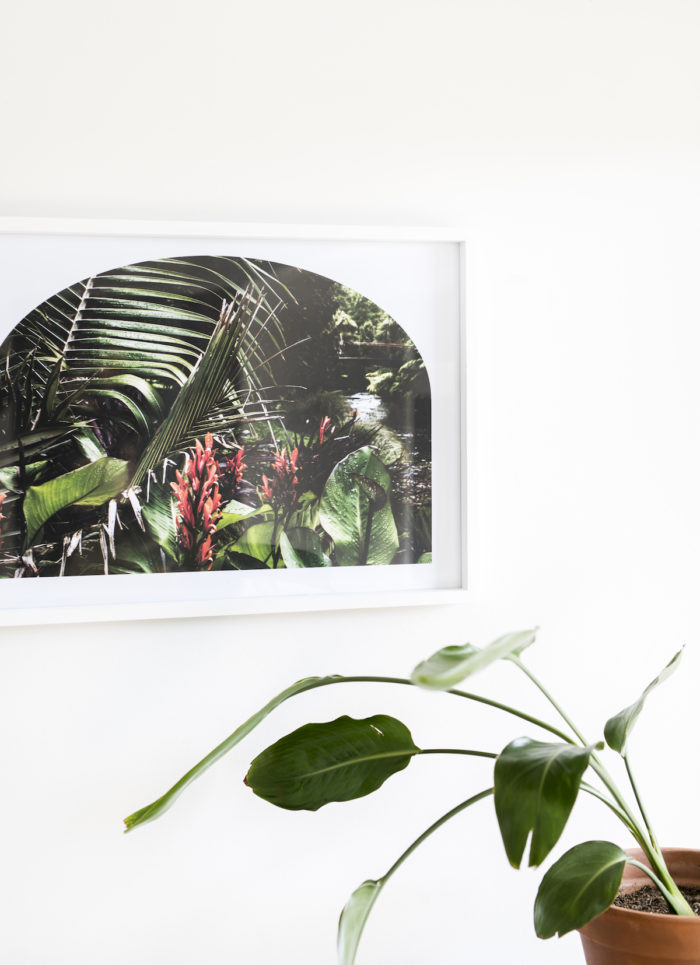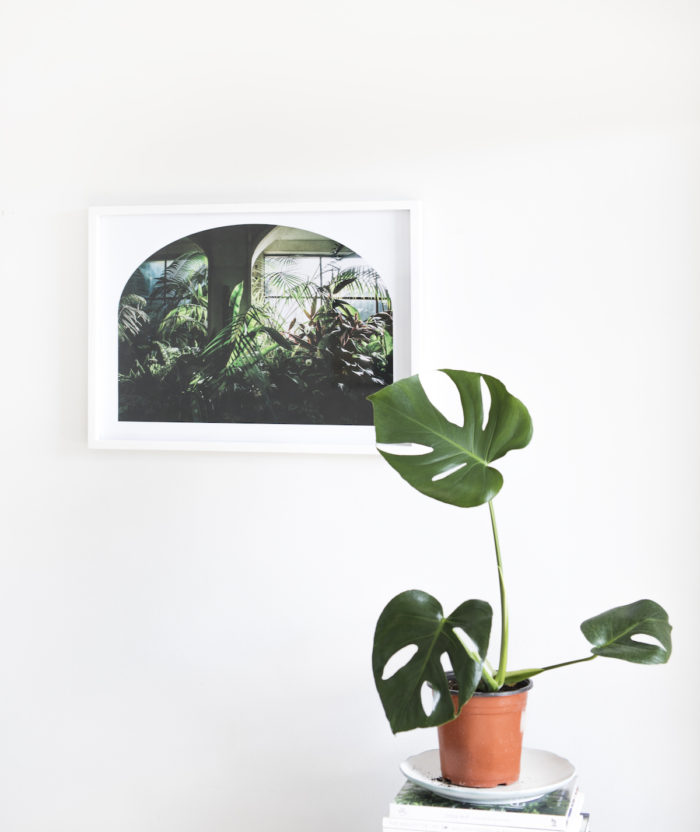 + What do you find special about shooting greenery?
I'm really interested in the relationship between people, places, and greenery. For me it's about how it feels to create a focus on the moment, making the normal seem special. I am drawn to the organic structure and symmetry of the flowers and foliage, and the contrast between them and man-made structures. The plants are ever changing and provide a visual link to the different seasons, a connection with the ground beneath our feet and an indicator for the effect we have on our environment.
+ How do you stay inspired creatively?
I come from a very creative family background, and my design aesthetic was heavily influenced by my photography tutor Di French, whose teaching and approach to photography has really stayed with me. She taught me to be spontaneous with it and I think for me creativity is a fundamental part of who I am. I think also the subject matter I work with changes so regularly, it is very hard to not be inspired by its composition, colour and design. I'm always so excited by it.

+ You've released your new collection Botanicals – what is different about this collection?
With this new collection I have revisited aspects of my work that I'm always looking for, the  idea of nostalgia, light and mood, but more so on a feeling, and a memory. My focus has been on the external environment, looking more closely at collecting new views of the spaces outside of the glasshouse. Still looking for that link between plants and architecture.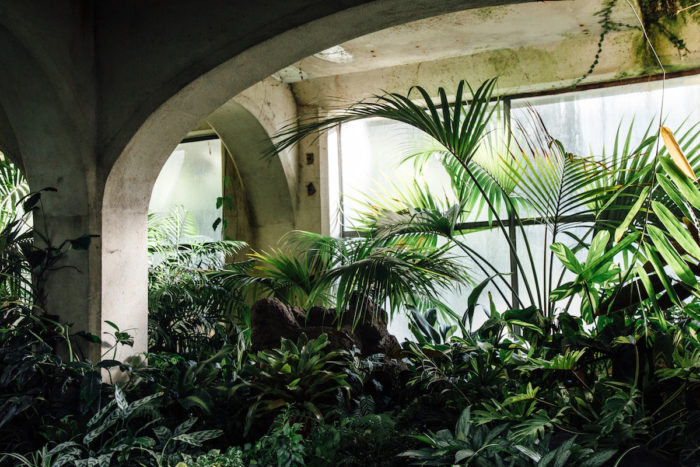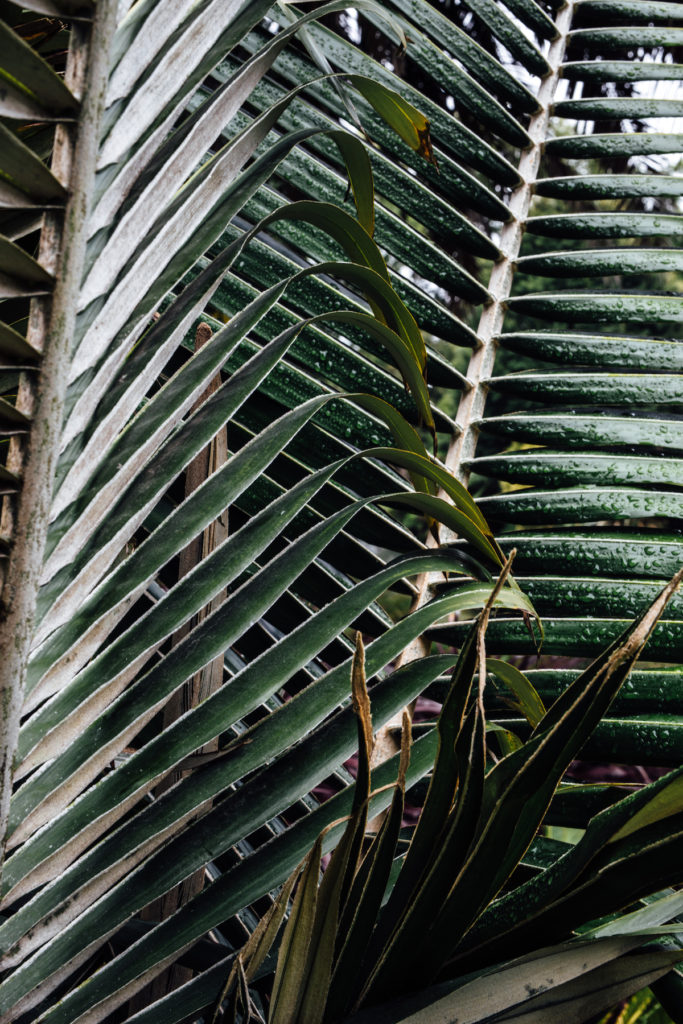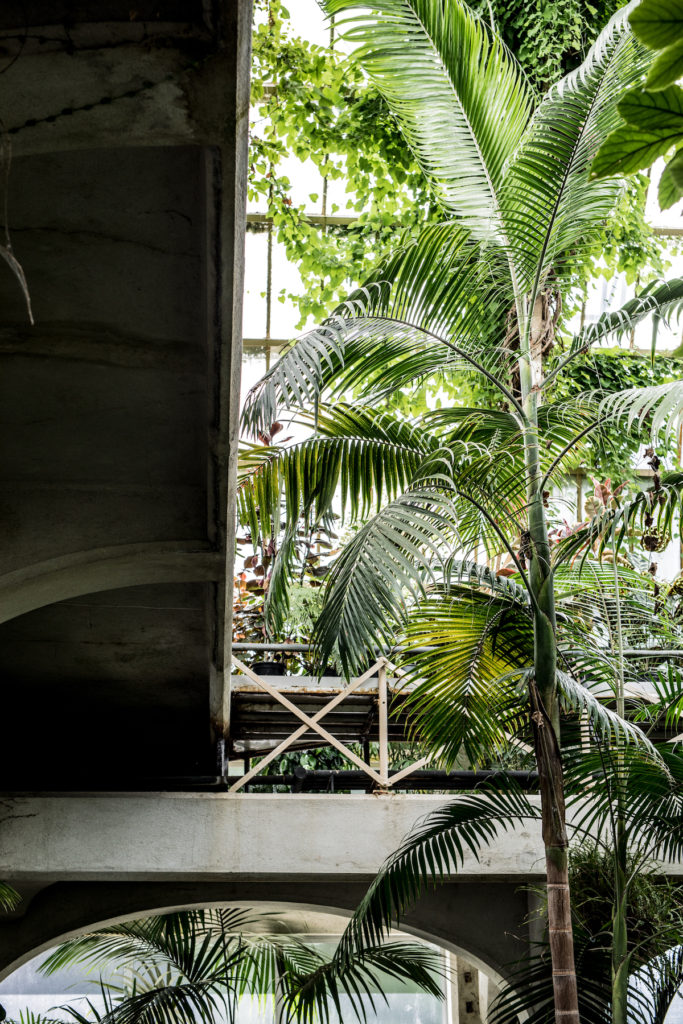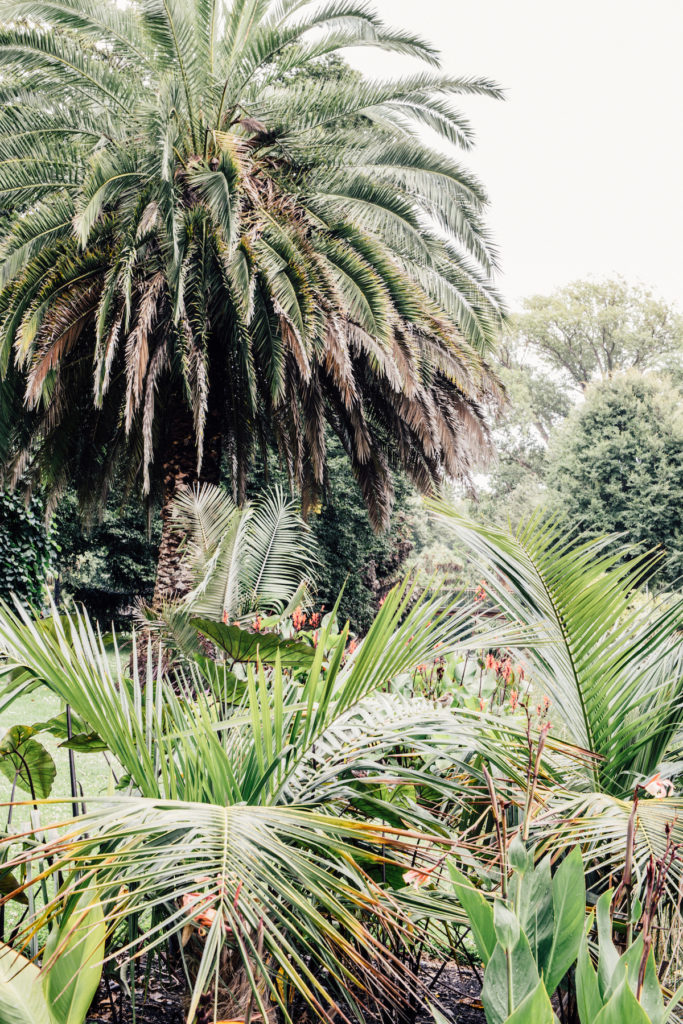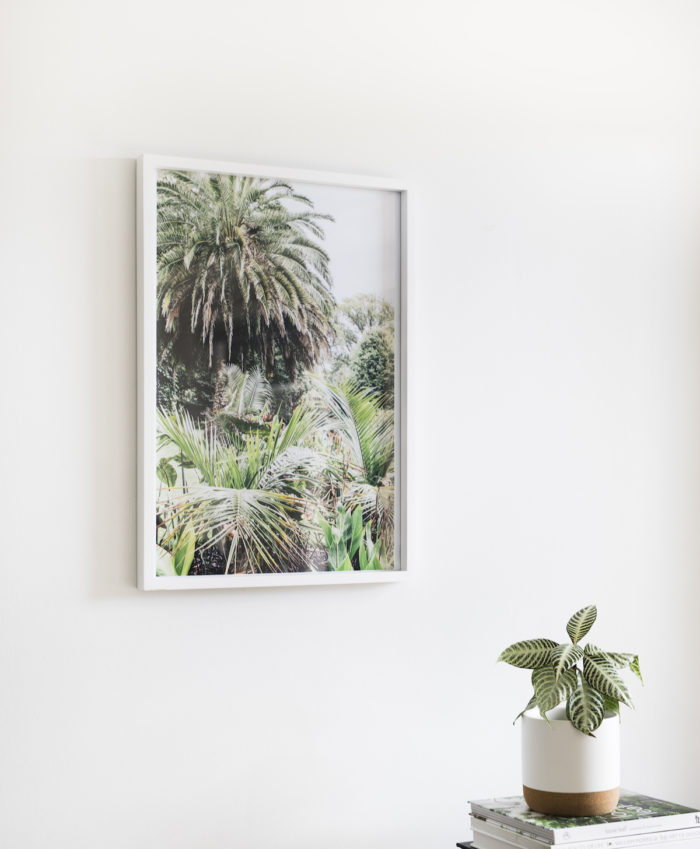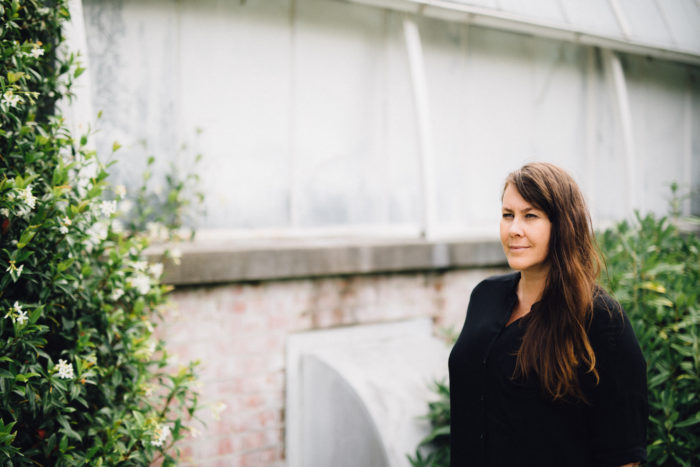 + How would you describe your approach to shooting your collections?
As a photographer, my approach is one I have developed over a long period of time. For me it's really important to convey a feeling, and a message, the connection with the viewer is to evoke a memory. My approach is always the same, I like to think that work created with feeling and authenticity can really affect people.
+ Do you have a favourite print?
'Something Forgotten' was the first work that really explores my aesthetic, a balance between light and dark, organic and synthetic. This image still works for me, it brings my own sensibility, history, childhood memories, and personal aspects I constantly revisit in my work.
+ Can you tell us a bit about your work, and what a typical day looks like for you?
For most of my day I'm Head of the Arts Faculty at Villa Maria College Christchurch, where the workload is varied but there is an element of routine to my day. There are always key things I need to get done each day which involves teaching art, meetings and lots of admin. I try to be flexible and react to what the day throws at me.
When you're involved in a school you are always on call and there is always something that comes up that needs attention. As a photographer and a teacher, my approach is one I have developed over a long period of time, I wouldn't call it perfect but I'm really passionate about both. When I'm surrounded by creativity, it triggers my own creative mind and my creative flow. When I'm at home I'm focused on what I'd like to get done on my photography. There is less routine and I'm relaxed with how I work. I often work late on editing and resolving ideas I've documented from previous shoots.
The weekends are when I usually go and research a site for new work and figure out when to re-visit based on the light.  I like to re-visit places because that's a part of the idea of nostalgia I look for in my work. I can't ever see clearly what I want to record by visiting somewhere once. When I first go and take photos it's more to record what's there in a documentary style, and at that point I'm not concerned about the light or composition or colour, I'm more looking for what mood presents itself. After the initial visit I look at the photos as a drawing process over time. The next step for me is to be able to spontaneously choose the right time of the day to re-visit, and then compose the work based on the chosen light and mood, but more so on a feeling, and a memory. To be honest I think my home studio is where I would like to spend more of my day in the future.
+ What are you looking forward to most in 2018?
I am fortunate enough to be heading over to Singapore, London and Italy a bit later on this year, so it's the dream trip for me really. Kew Gardens is definitely on the list and there are many other exciting places I will be shooting at, so watch this space.
Details:
Amy Wybrow Photography – Botanicals Collection | Instagram: @amywybrowphotography