THS readers will know my love of art and great design and today's Friday Faves features a creative duo who handcraft visual narratives directly onto walls to create unique and stimulating environments, both publicly and privately.
I recently came across BMD Is your friend through instagram and immediately reached out to look at securing their talents in our next home (2016 – you seem so far away). Talking with BMD, I knew I had to feature their talents on THS blog and find a little more about in them in the process.
+ What inspires you?
Boring walls are prevalent in New Zealand – inside and outside, these are causing long term creative barriers & hindering innovation in our country.
Thankfully, and you will thank us, we're here to help. We create unique and stimulating public and private environments to give life to the fine walls of our country and others, to inspire our fellow citizens.
Death to boredom, we say. BMD is our name and creative spaces is our game.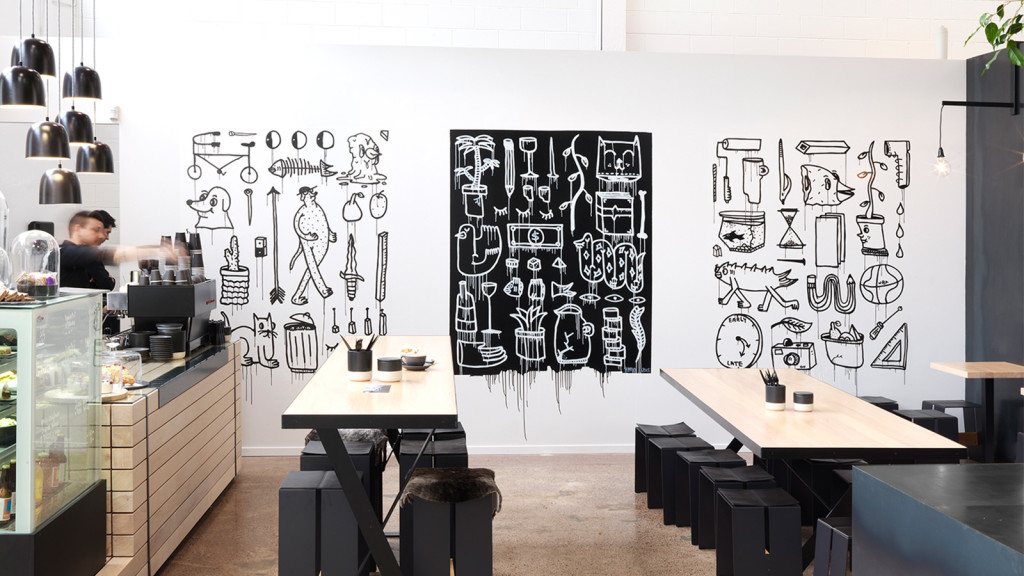 Shelter-by-Matt-Q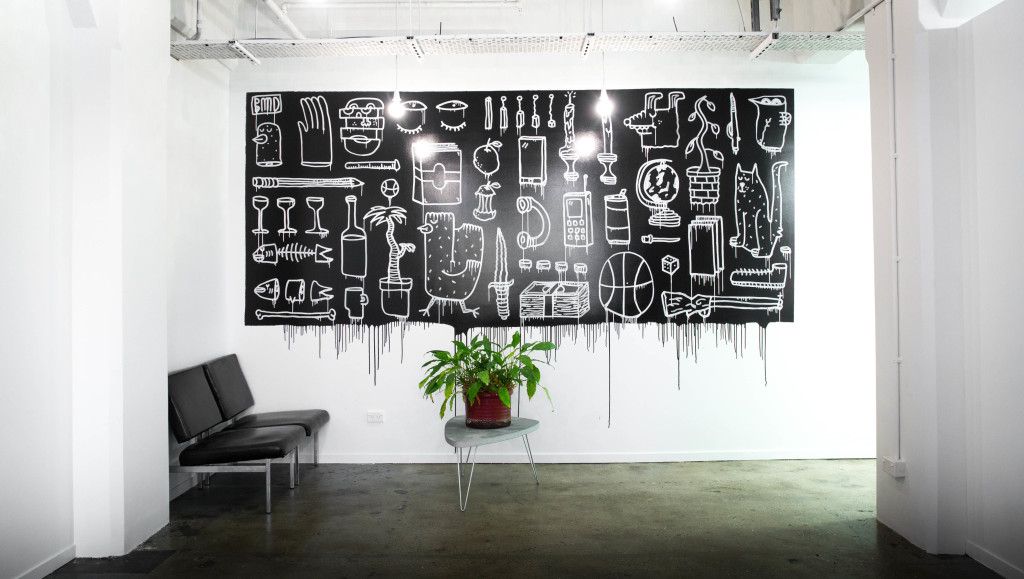 Interior for Run the Red, Photo by Blake Dunlop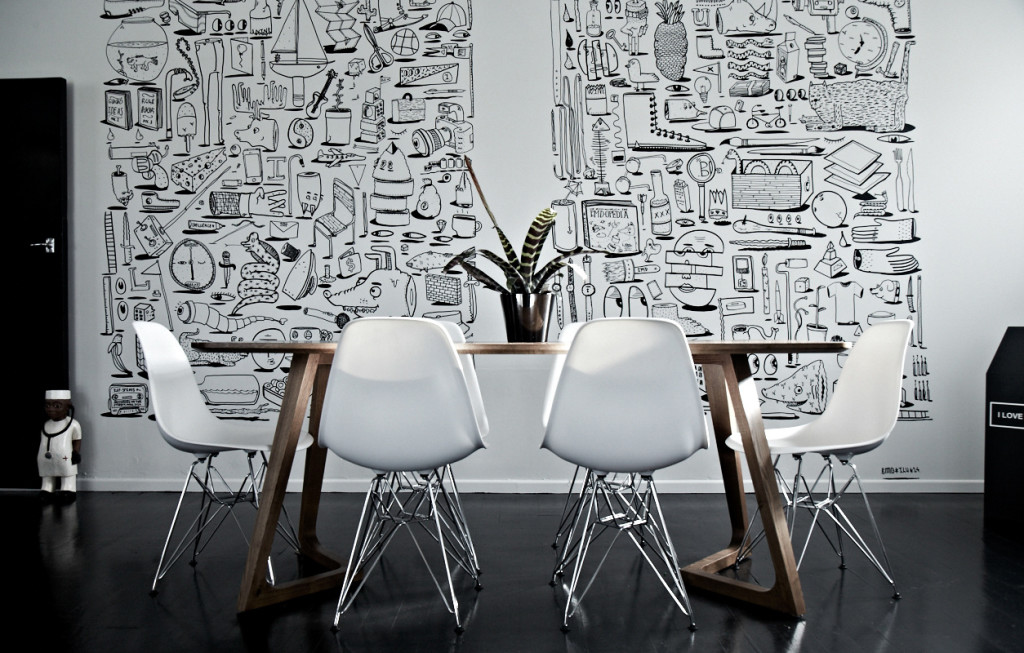 I Love Ugly office, Photo by HighSnobity
+What are your highlights from this creative journey you've both been on?
You create the world you want to be a part of. You have the ability to change spaces, minds and peoples lives through creative use of public and private space.
+ What do you love most about being a creative?
Waking up and doing what we want everyday. Life's short, why would you do anything else?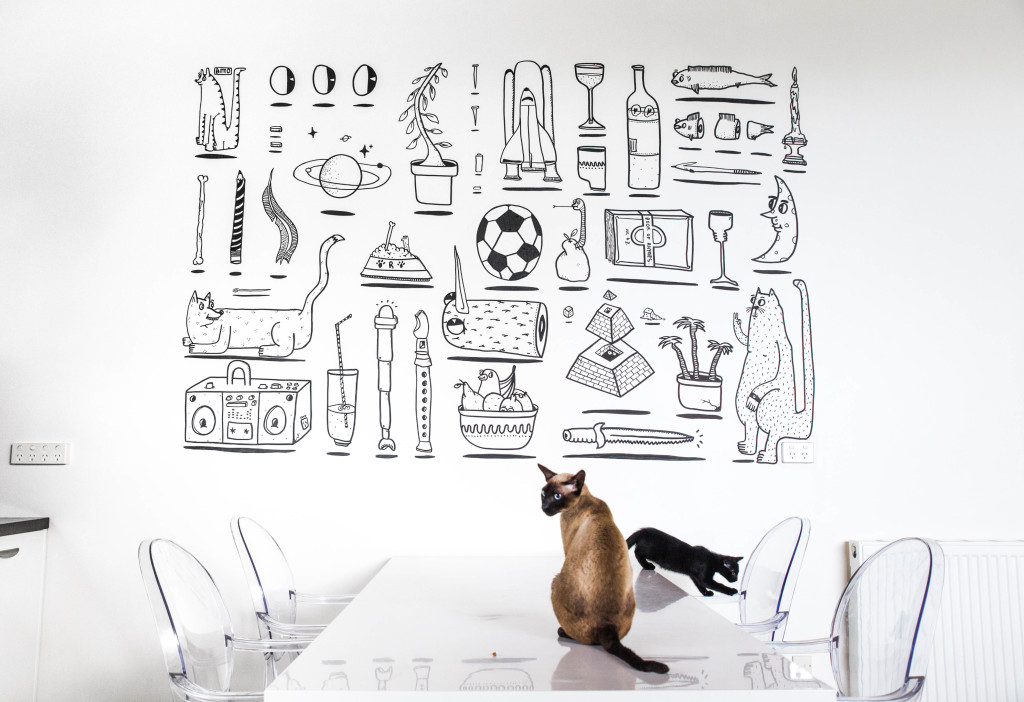 Private commission, Photo by Blake Dunlop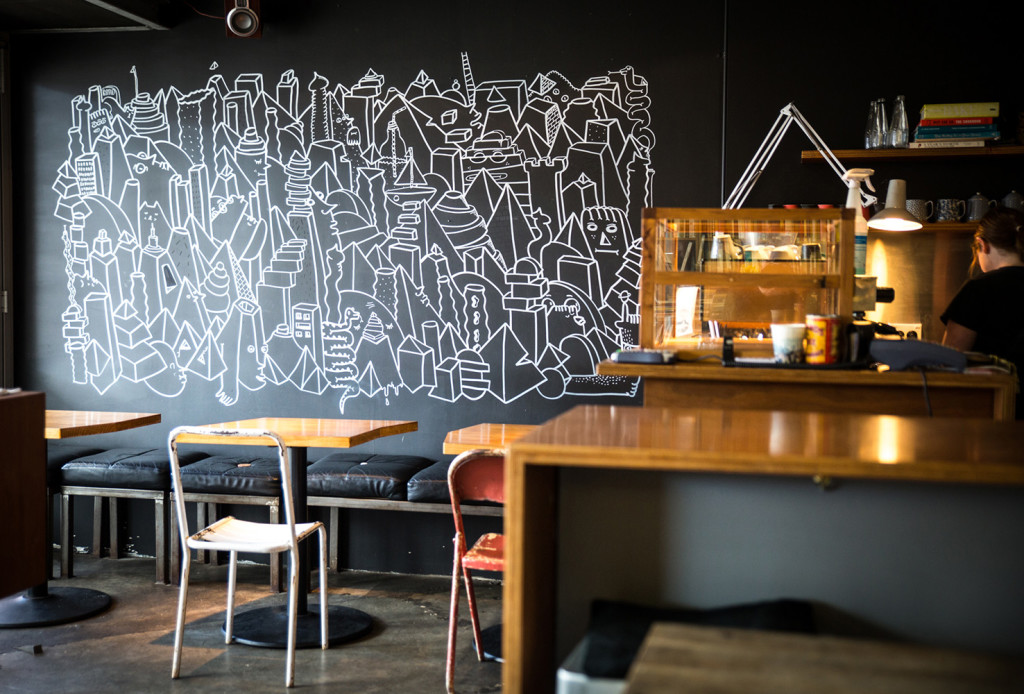 Milkcrate commission, Photo by Blake Dunlop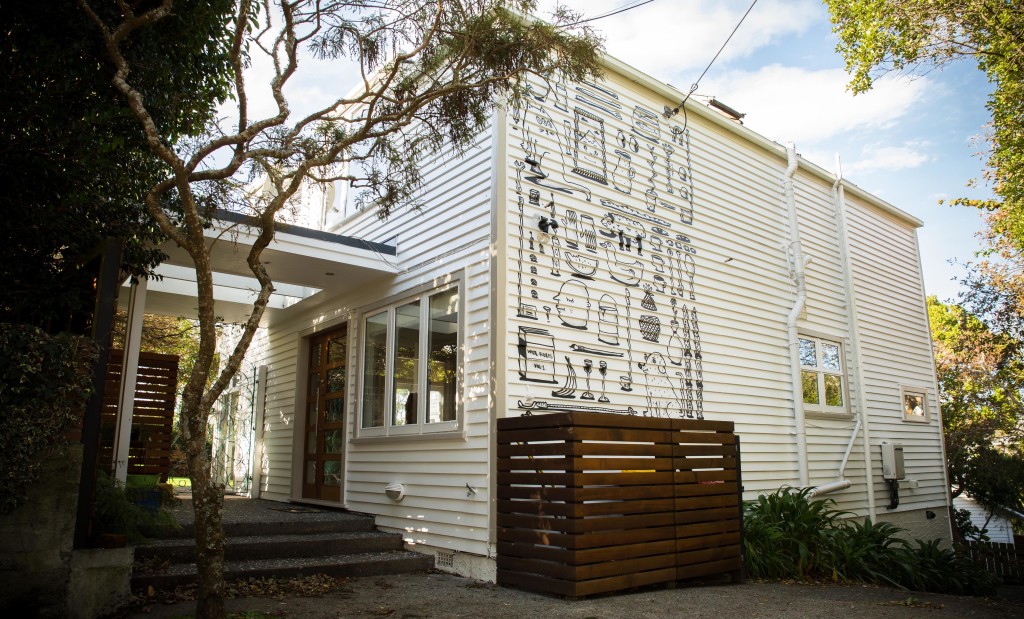 Commissioned Exterior, Wellington, Photo by Blake Dunlop
+ In your own words – how would you describe what you do?
We noticed that there were a three different groups of people using walls – advertisers, vandals and fine artists. We're a healthy combination of the three. We use wall space to get a message across using the tools of vandals and the finesse of a fine artist.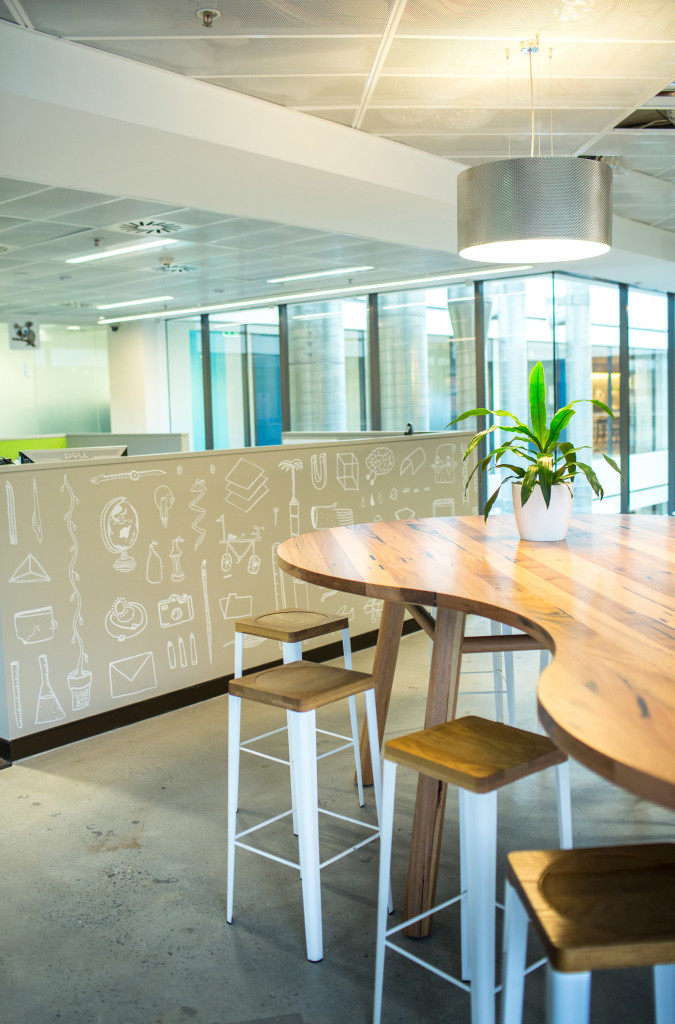 Interior for Google Sydney, photo by Blake Dunlop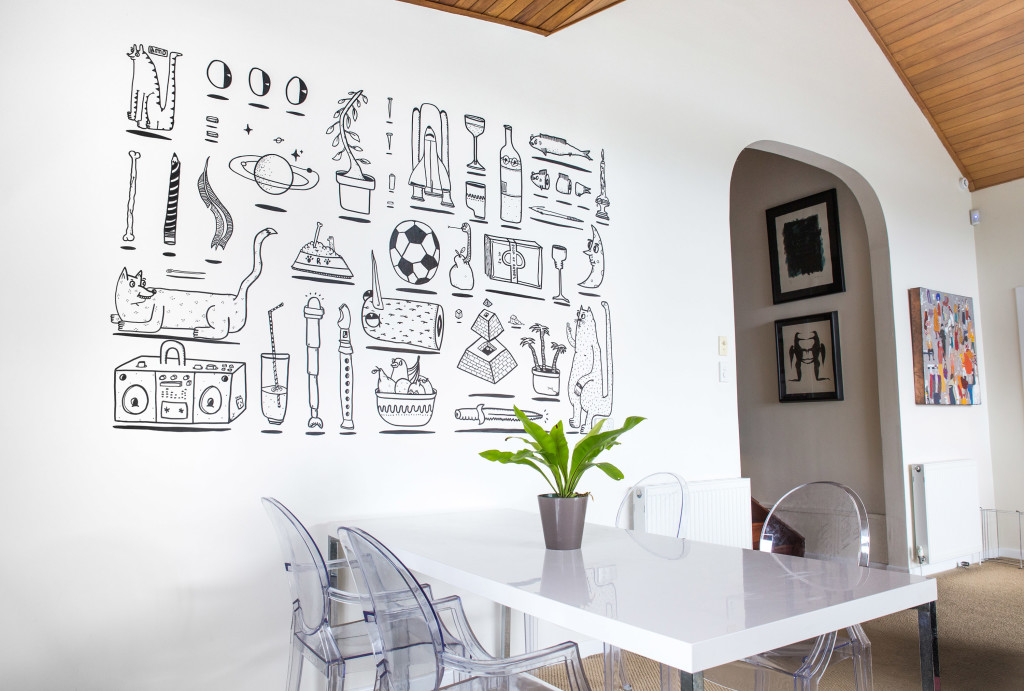 Private commission, Photo by Blake Dunlop
+ Who forms BMD is your friend?
BMD is a two part duo who met in intermediate school, in detention. We think different about spaces, design, art and business.
We produce value by handcrafting visual narratives directly onto walls.
Matter of fact, we've created some of the largest scale public artworks in New Zealand, but we're not here to brag. Some time ago, a light went on and we realised every wall has two sides – an inside and an outside – so our canvas size effectively doubled overnight, and we had to roll up our sleeves to keep up with those pesky boring walls.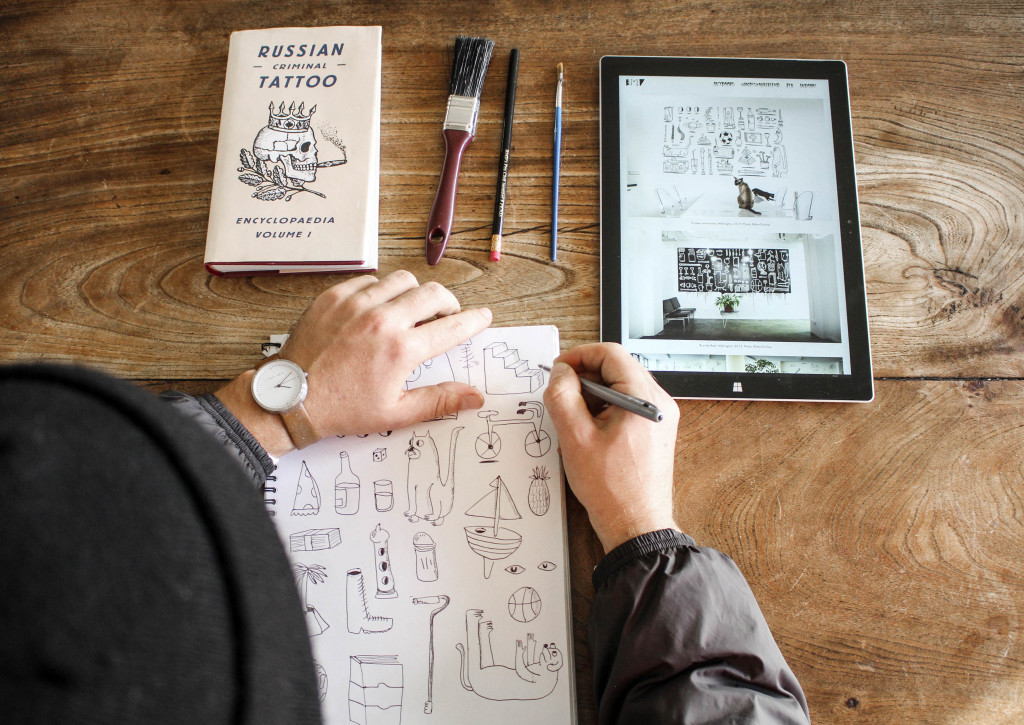 Profile, photo by Bianca Brons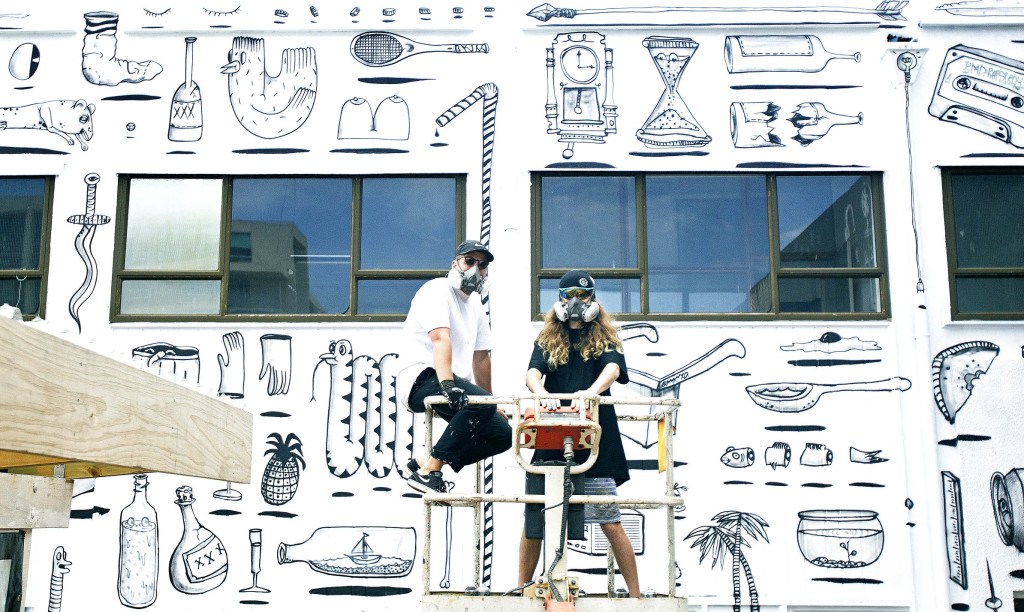 Profile, Photo by Charlotte Curd
Cover image:Interior for Accent, Photo by Matt Queree
Follow BMD on Instagram to enjoy their creativity and find them online at bmdisyourfriend.com – get in touch with the guys if you're wanting to to transform your boring walls.

– Kelly