Beautifully designed homewares with the essence of tomorrows trends are the hallmark of New Zealand design company Made of Tomorrow. A firm favourite in our household since MoT debuted back in 2015, their products are made from the finest and highest quality that stand the test of time.  Made of Tomorrow's new AW18 range launched this week and as always, there is a strong focus on practicality throughout the collection.
Exuding warmth, pairing earthy and rich hues with cosy neutral shades including Terracotta and soft grey-greens, this collection sees the introduction of a more daring colour palette that packs a bold punch. The introduction of Terracotta has been brought into the collection through the iconic FOLD range, an earthy and cosy hue that brings the outside in. Rivergum green has also been introduced though their FOLD range and a darker adaptation of the colour is used in the paper goods range – tying the collection all together. Instead of stark white, pieces have now been designed with a cosy neutral shade of pale grey that has just a touch of warmth.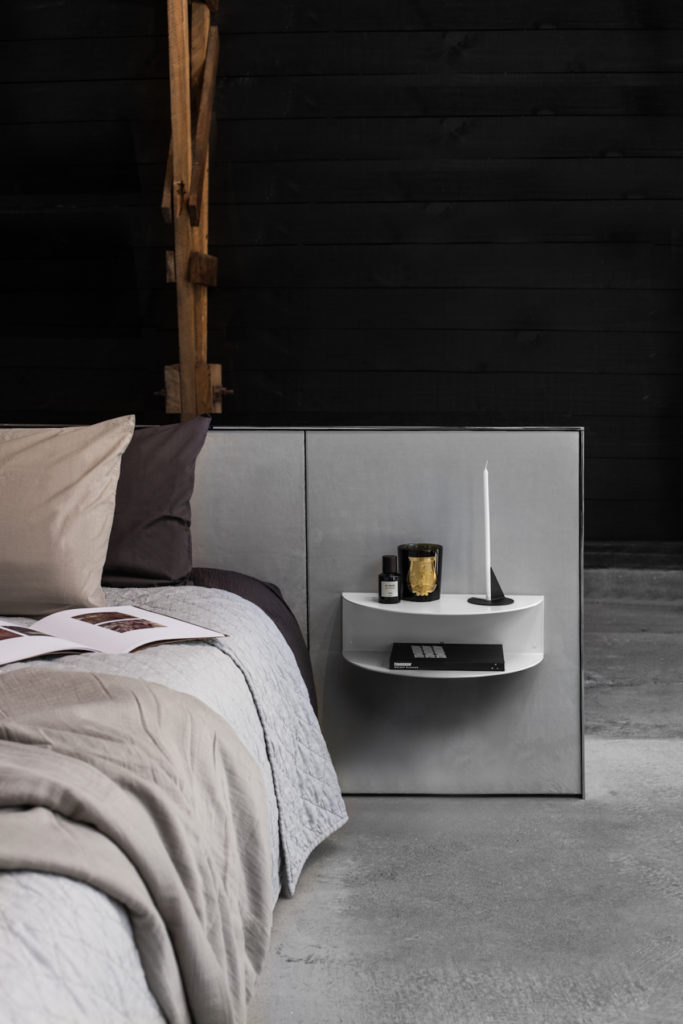 The FOLD Bedside Tables – perfect for small spaces, apartments or for someone who wanting something a bit different and minimal

FOLD Loop Hooks – the new design, features the loop back, which hides screws, leaving a clean, minimal hook floating on your wall seamlessly.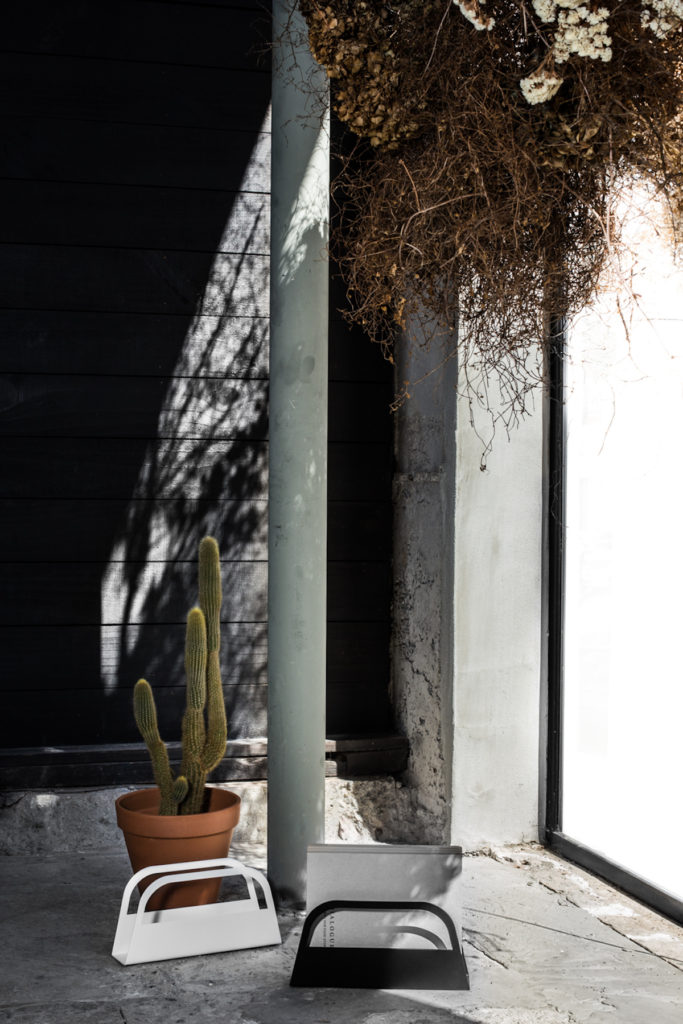 The FOLD Note Rack and FOLD Mag Rack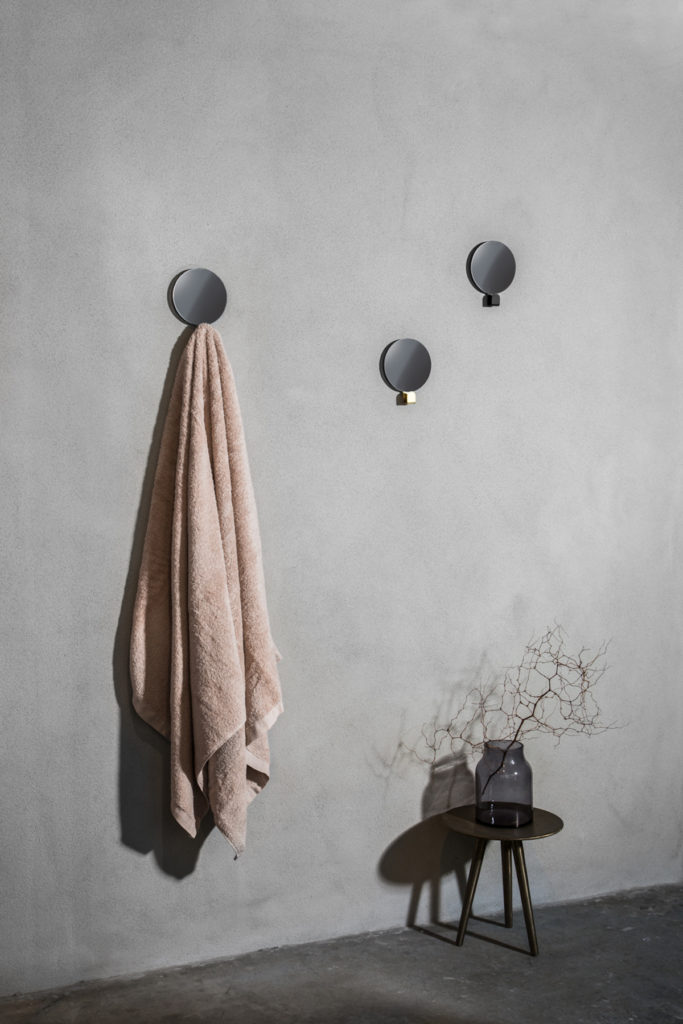 FOLD Hook Mirror – a stylish way to hang your coat, hang a cable light from or screw onto the back of your bathroom door for your towel to hang on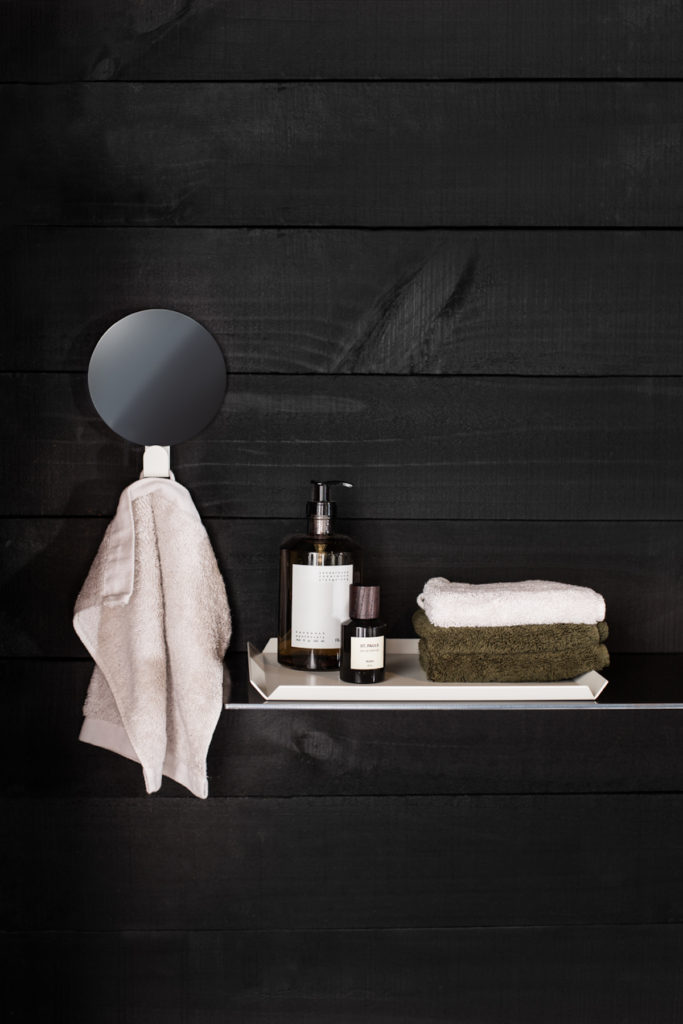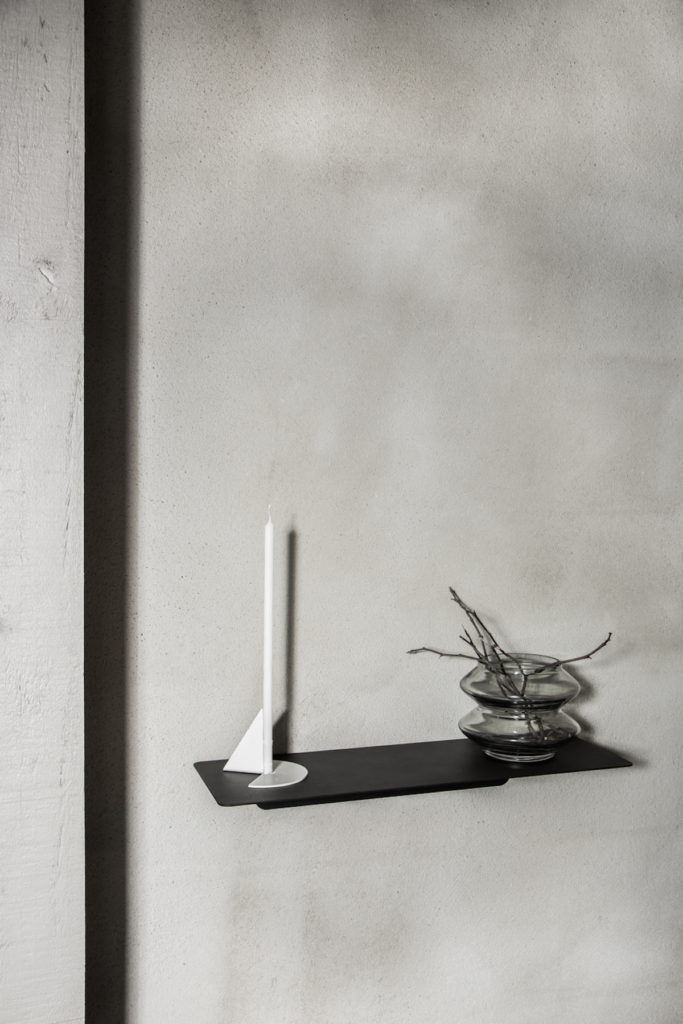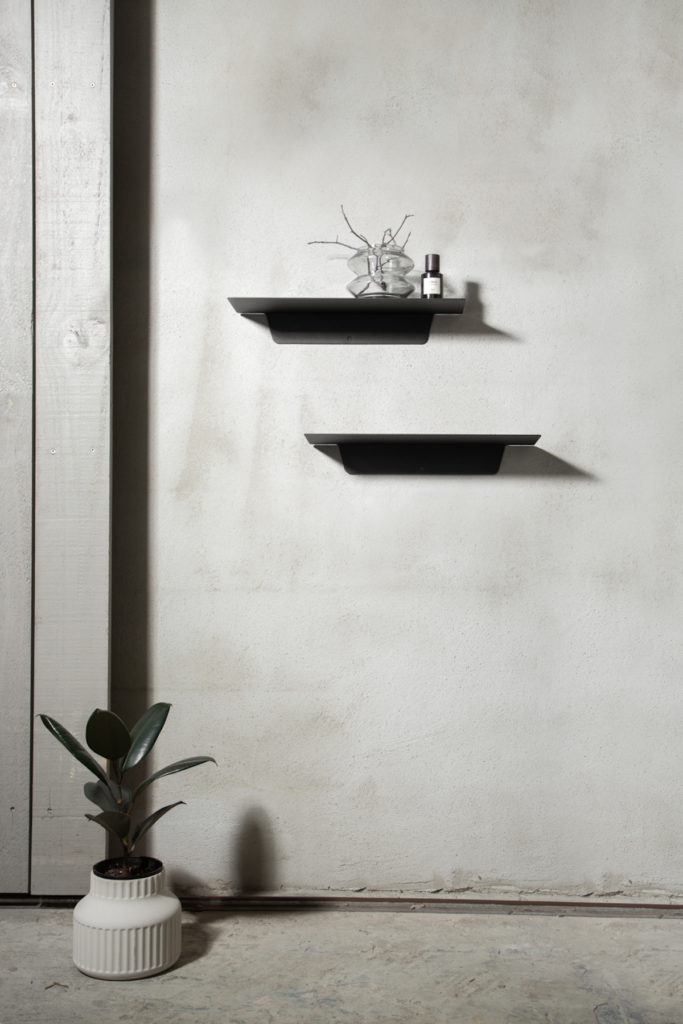 An extremely functional addition to the FOLD Range, the FOLD Ledge. Stack them three high, in off-set groups or keep them single. The FOLD ledge is a practical ledge that can be seen anywhere in the home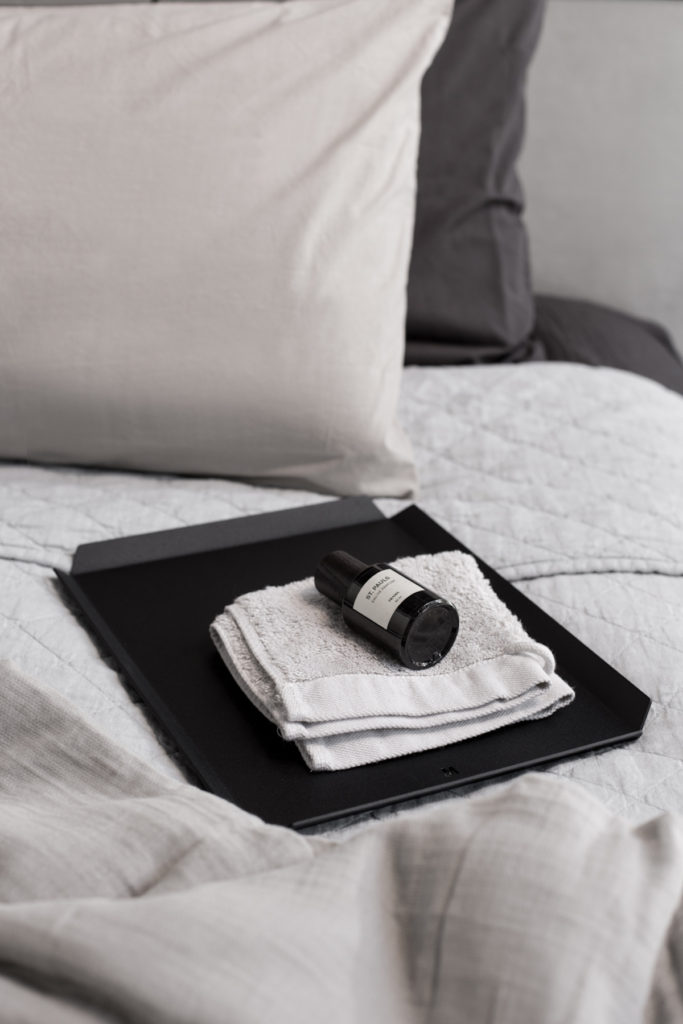 The FOLD Tray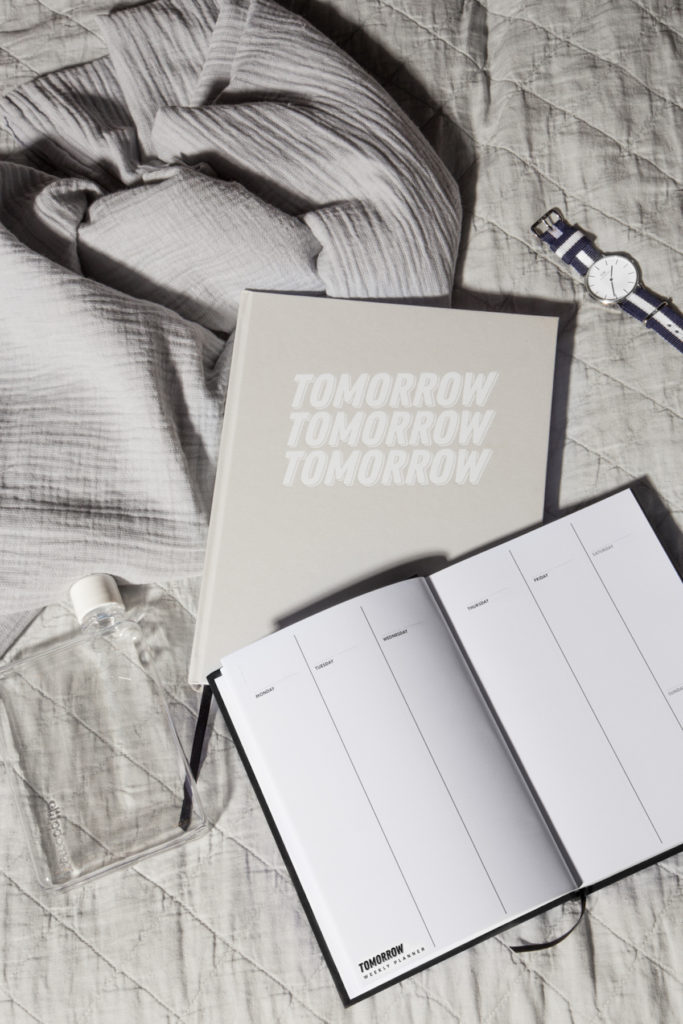 TOMORROW Weekly Perpetual Planners are undated so you can pick it up and start any day, week or year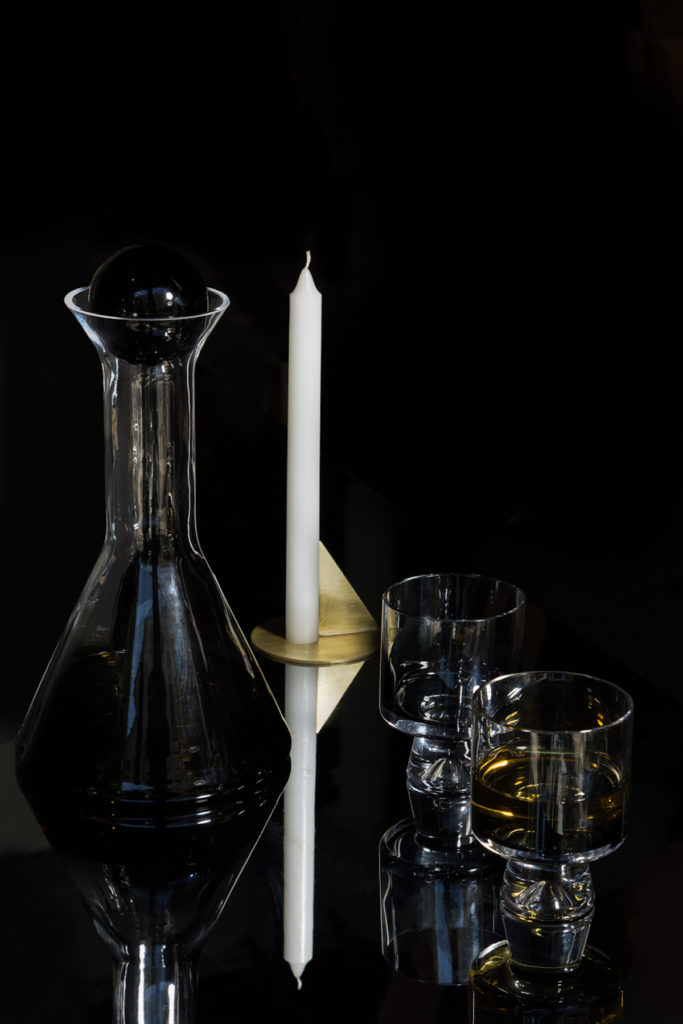 FOLD Spike Candle Holder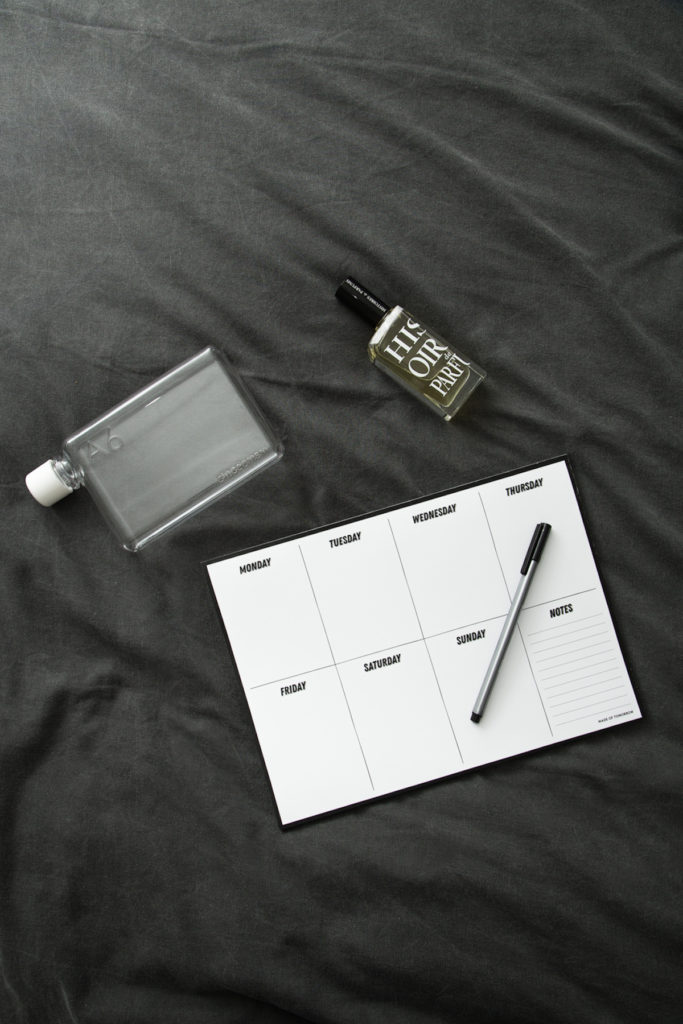 A4 Perpetual Desk Planner
Sharing a background in graphic and homeware design, Dan and Matt strive to ensure every product has a purpose whilst also appealing to the senses. The duo's hands-on-approach to every aspect of their business is evident in each collection. Thoughtful New Zealand made design, who doesn't love that.
Details:
Purchase online at: Made of Tomorrow | Instagram: @madeoftomorrow