Launched in April 2015, Freestand is the creative genius of Simon and Sophie Turner.  Together they create handmade industrial pot plant stands for plant lovers and bespoke pieces made to order.
When Sophie recently got together with the talented Rachel Dobbs of Swift and Click to shoot the range of Freestand products and one gorgeous talent model, Bart the French Bulldog and the images were bound to inspire.
On the blog today, Sophie shares Freestand was created, what a typical day looks like for the pair and what they love about the work.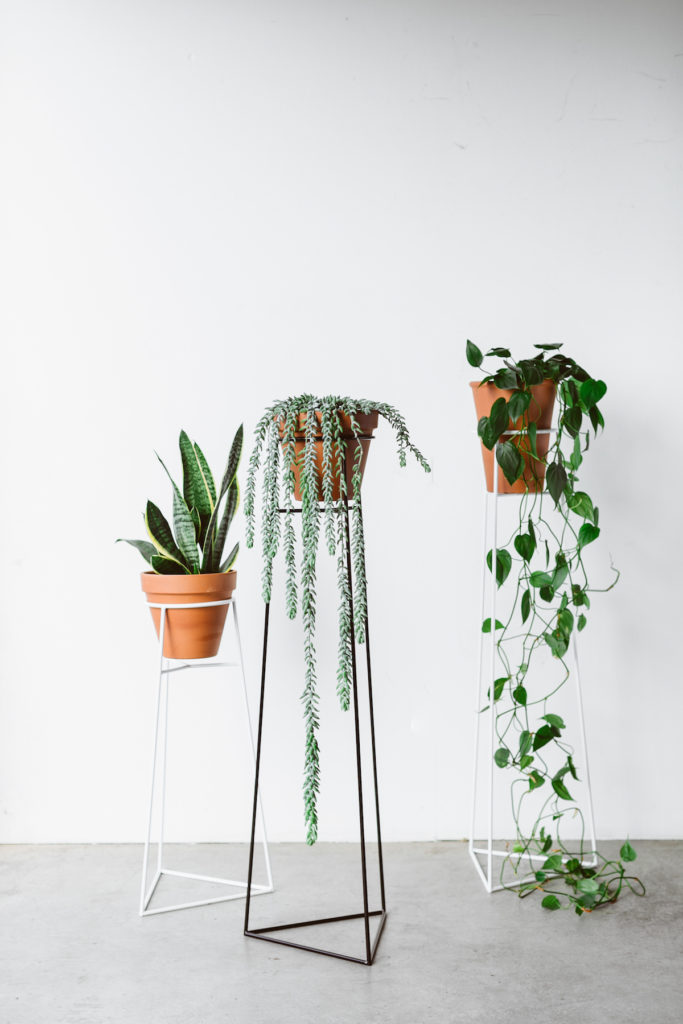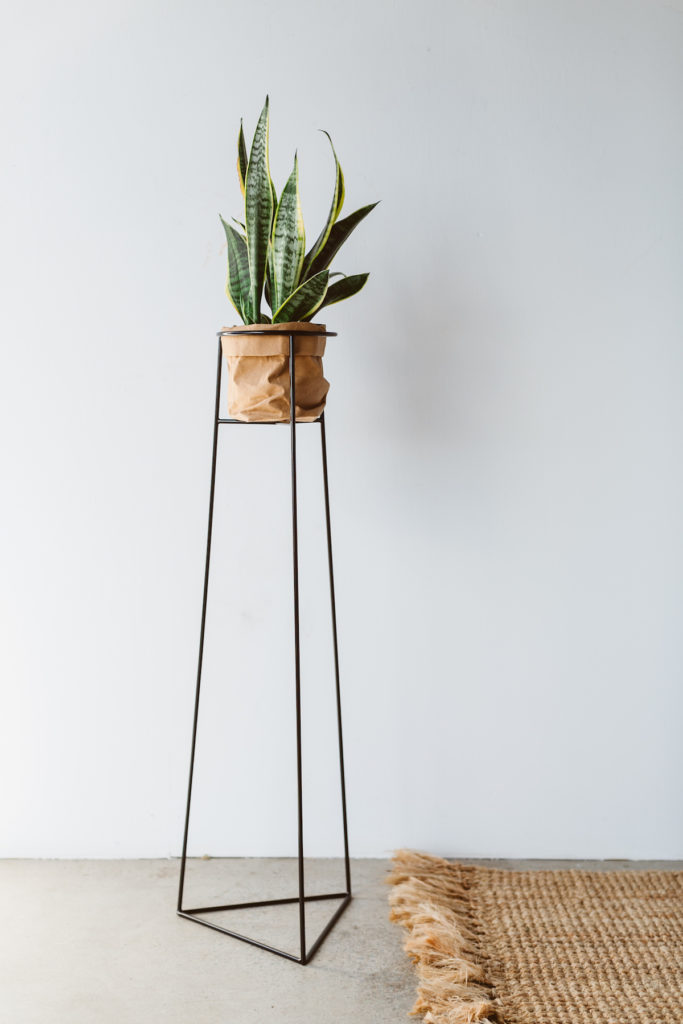 + What inspired you guys to create Freestand?
Simon loves to make stuff and I'm always thinking up ideas for him to make around the house. The creative process involves me thinking of something I'd like Simon to make and he will show me how it will function and how he can make it, then together we get in the shed and give it a go.
I must admit I do have a slight obsession for indoor house plants so last Valentines I got home to find Simon had built me a Freestand for one of my many plants and the idea grew from there….. a real labour of love!
We're inspired from owning our own home and wanting to create stuff from scratch. We always want to improve our home and what we have inside it. We appreciate high quality products and pieces that are bespoke to us. Making our own furniture is something we want to try next!
+ What were you both doing before?
We both work full time so Freestand is what we get up to on our weekends and after work, I guess before Freestand we would work on our overgrown garden, which is still a working progress.  I manage a lifestyle/clothing boutique in Whakatane called Navy + Coral and Simon is a Mechanical fitter at the Whakatane Board Mill.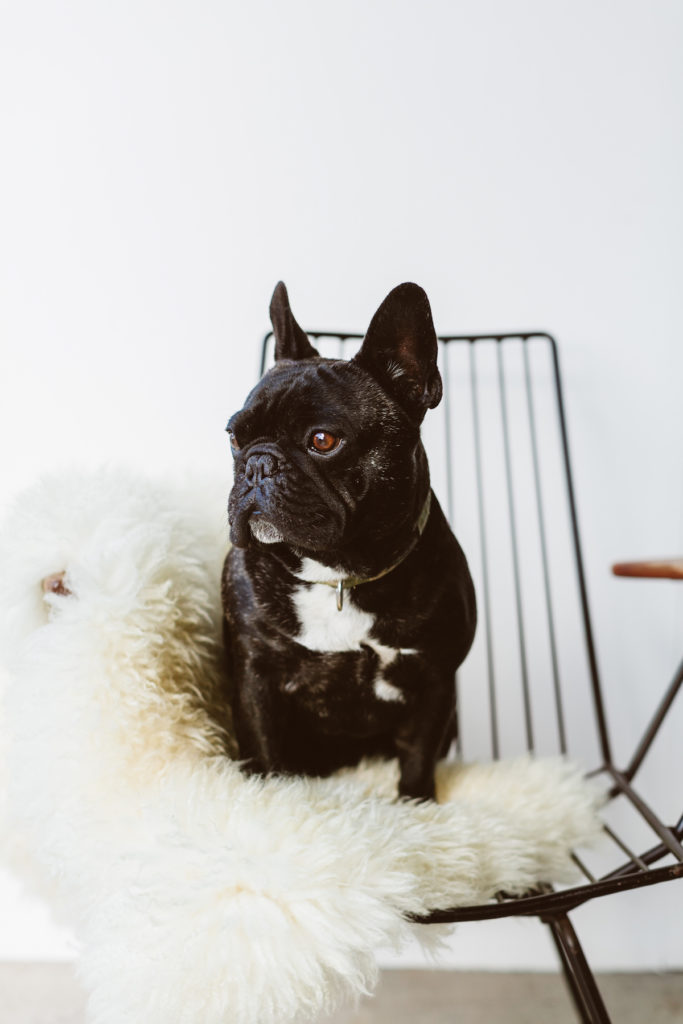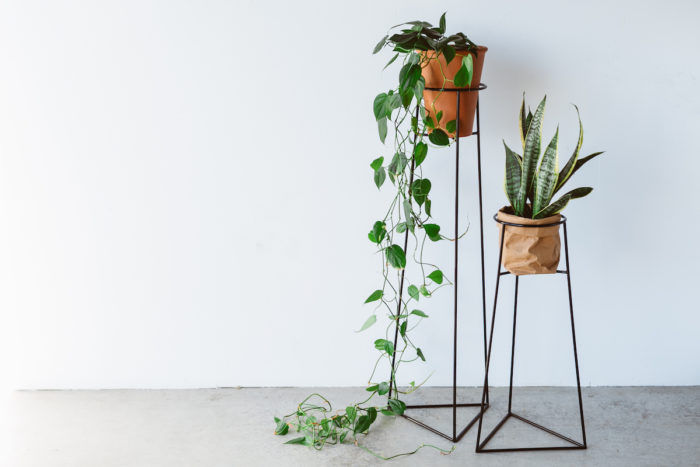 +What do you love about the business?
Simon loves that he can be in the shed and I love is that we own and operate it here at home, in our own space to make whatever we want, when we want. We love working together and Simon has taught me a lot about the crafting of things and how stuff works and I in return have taught him the computer/social media side of things. We love that we can call it our own.
+ How would you describe your style aesthetic?
We still feel like this is a work in progress. Owning our home we are slowly gathering things and styling the house to find out how we want the space to be and what works for us. We would like to have kids in the future so keeping in mind that we want our home to be warm, clean, open and function is key for us. We are naturally always drawn to an industrial style, clean lines and ply wood because of the layers and strength. Styling has always been my downside, I just try and add colour where I can but keeping true to my love for black, white and greys.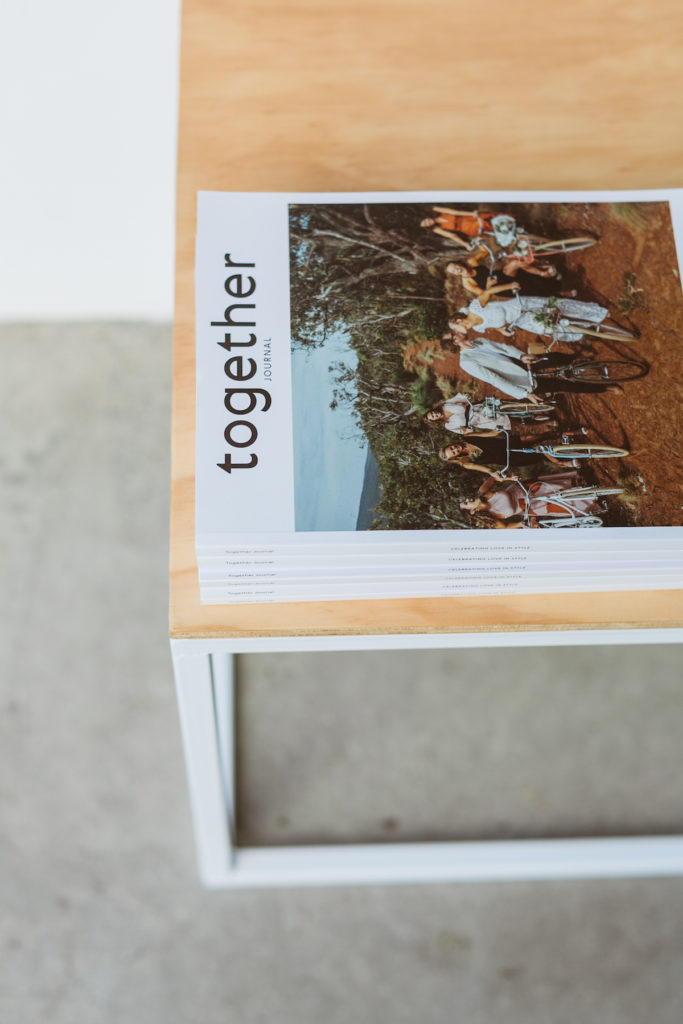 + Can you outline any of your favourite bespoke pieces.
Of course my favourite is the bespoke dining table Simon built me. I helped with the sanding and painting of the plywood top. It is such a gorgeous table, combining everything we love, straight lines, plywood top and it's white. We have a large dining room and thought why not go big! Its 1000mm x 1800mm long and we love to have friends and family over for dinner so it caters for everyone at once. Recently Simon finished a matching bench seat made from the same materials, in my eyes this is my favourite in the house by far, I love it.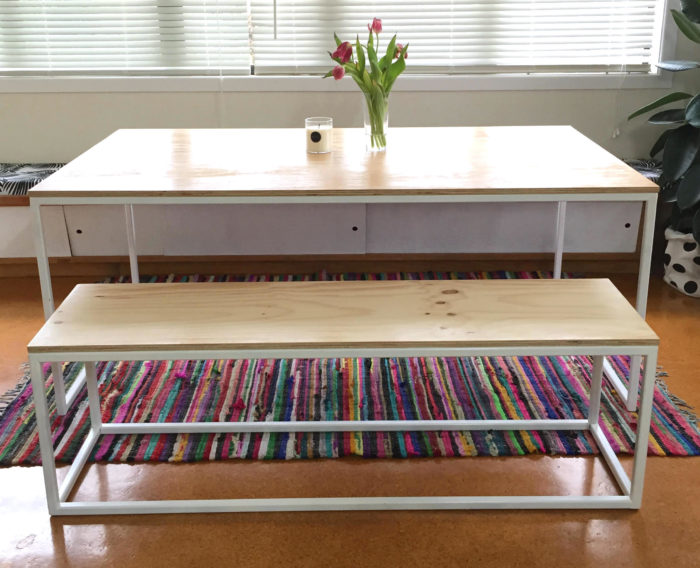 Bespoke dining table and bench – Photo Sophie Turner
+ What is a typical day look like?
On a Saturday we are normally up pretty early, making coffees and sitting on our deck chatting about what we want to achieve for the day ahead. Normally Simon will go on about how he wants to extend our deck (you always need a big deck) but thats just another job at this stage! Come summer we're hoping to have it done. Once the coffees are consumed we're in the shed, before we start there is always a comprise for what music we listen to whether its death metal vs something chilled with a beat. Normally I win this as I use the excuse the neighbours won't be too keen on loud angry music this early in the morning. Once this has been decided, sexy eye protection on, ear plugs are in, and gloves on. Simon will cut all the steel to the right lengths and I will be on the bench grinder prepping all the steel for him to weld together and hey we have a Freestand! Oh and I can't forget the third member of our team, Bart our French bulldog. He is normally on the deck in the sun sleeping – that's his job and he does it so well.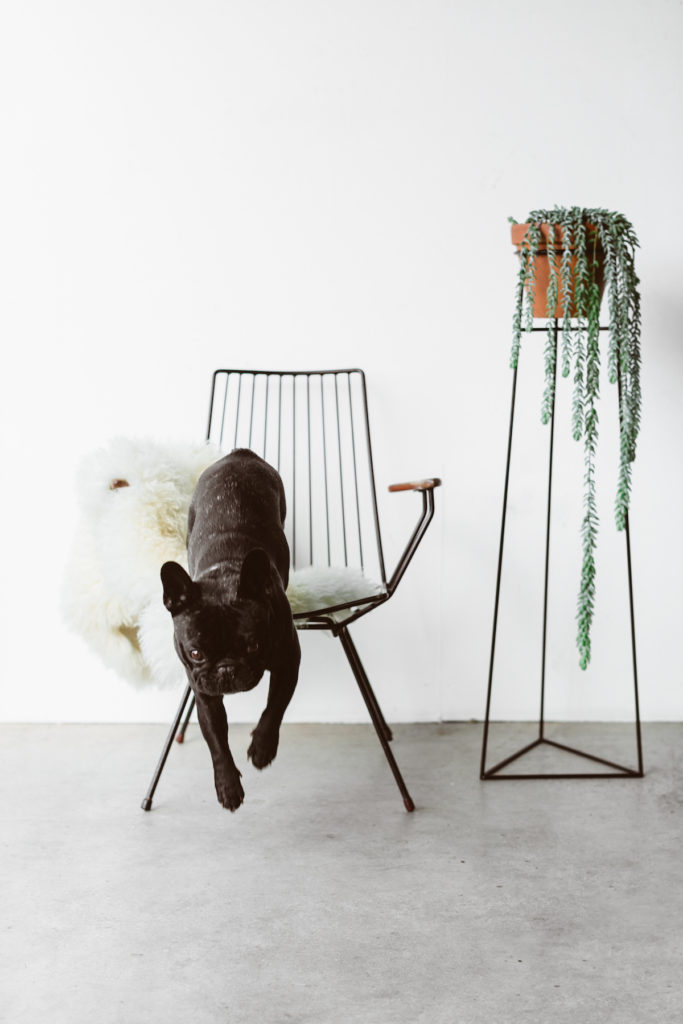 Details:
Freestand | Photography: Rachel Dobbs, Swift and Click

Instagram: @freestandnz