Ogrady House, a double fronted Edwardian terrace home in Melbourne, Australia cleverly uses volumes and forms to conceal and reveal views.
Designed by Whiting Architecture and Interior, Creative Director, Carole Whiting, had the pleasure of any interior designer, to design and work on her own home.
Ogrady House sustains a sense of calm with an organic approach utilising materials of linen, wicker, leather, timber and ceramic throughout.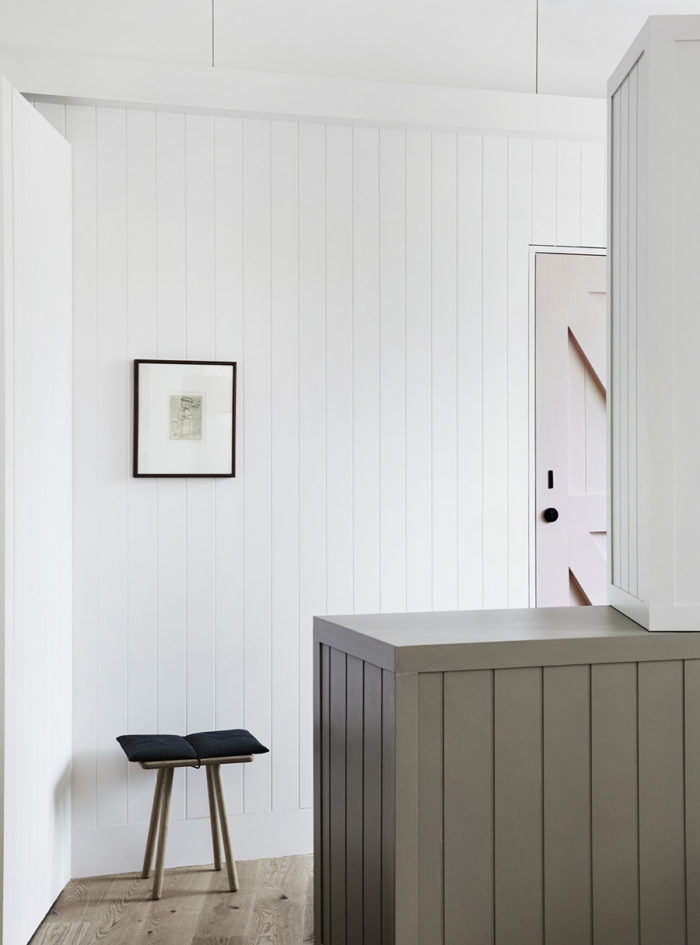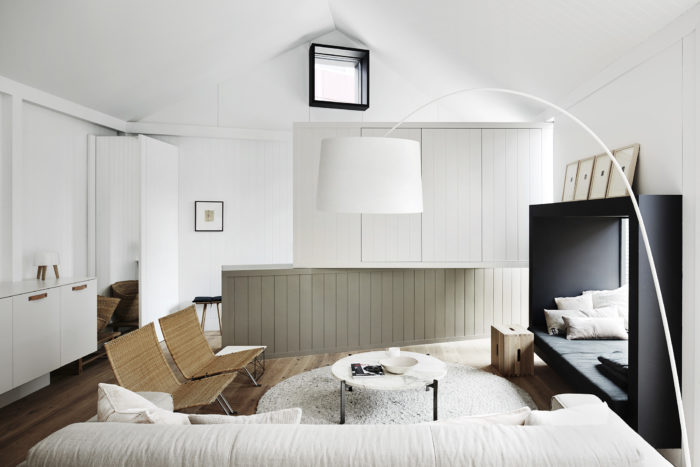 The overall monochromatic style keeps with the subtext of hiding in plain sight, while adding numerous tones and colour accentuates to give weight to the architectural elements.
Colours are used to define primary spaces. A pink recycled barn door sits at the rear laneway,  an eBay find that was originally green. Positioned at the rear of the home, the colour draws mystery to what lies behind the door.
Black is introduced to the window seat to blend the line between interior and exterior and to create drama. Textures and tones are muted throughout with artwork incorporated to add personality.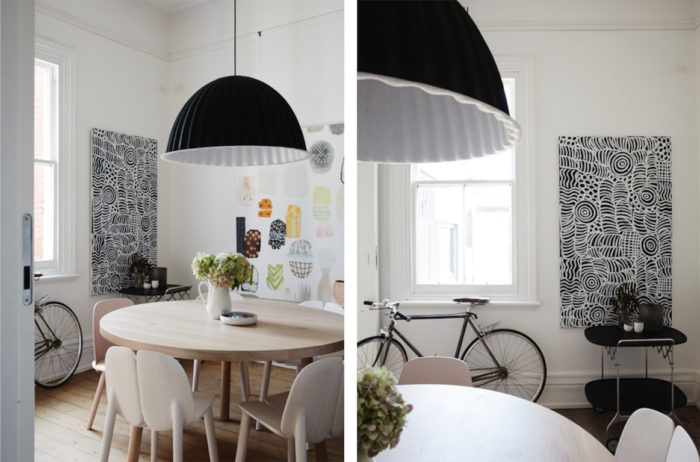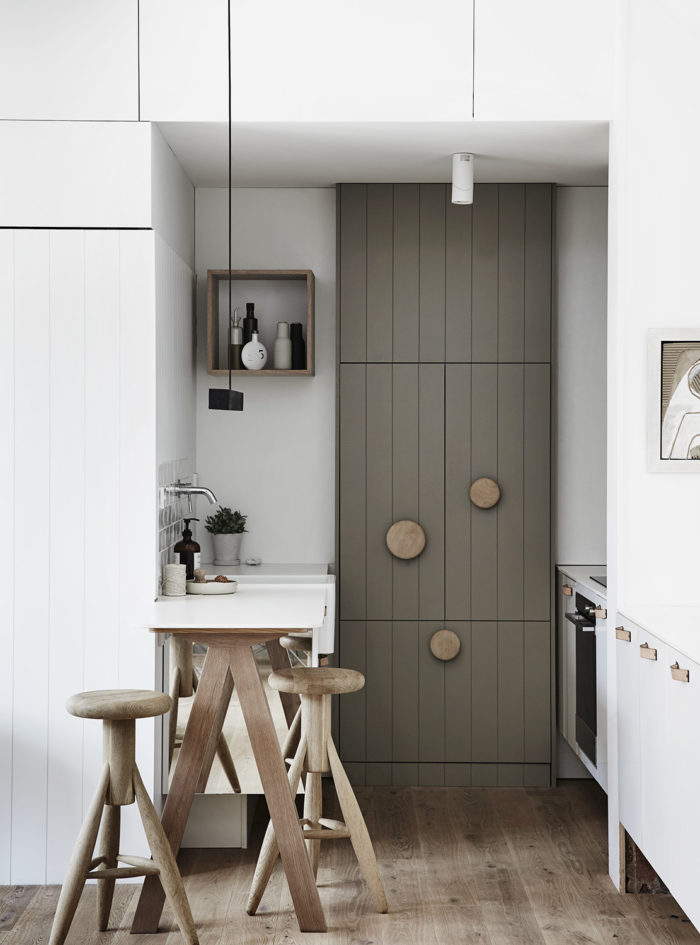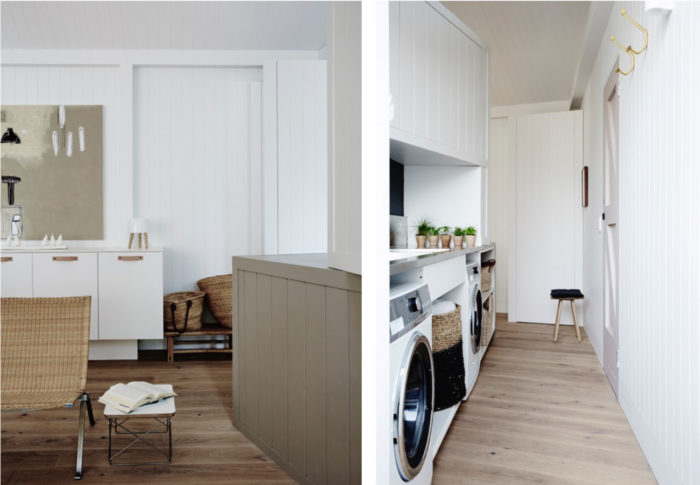 In the kitchen clever design meets function. The fridge is recessed into the rear wall 'hiding' behind oak handles to replace the standard fridge door handles and to assist with the concealment. 
The space itself becomes the hero of the home with furnishings and decorative elements designed to sit into this landscape comfortably and discreetly so the lines between interior design and decoration are blurred.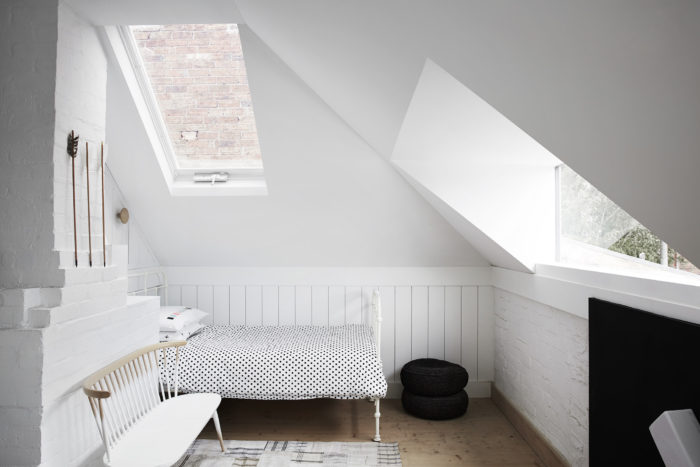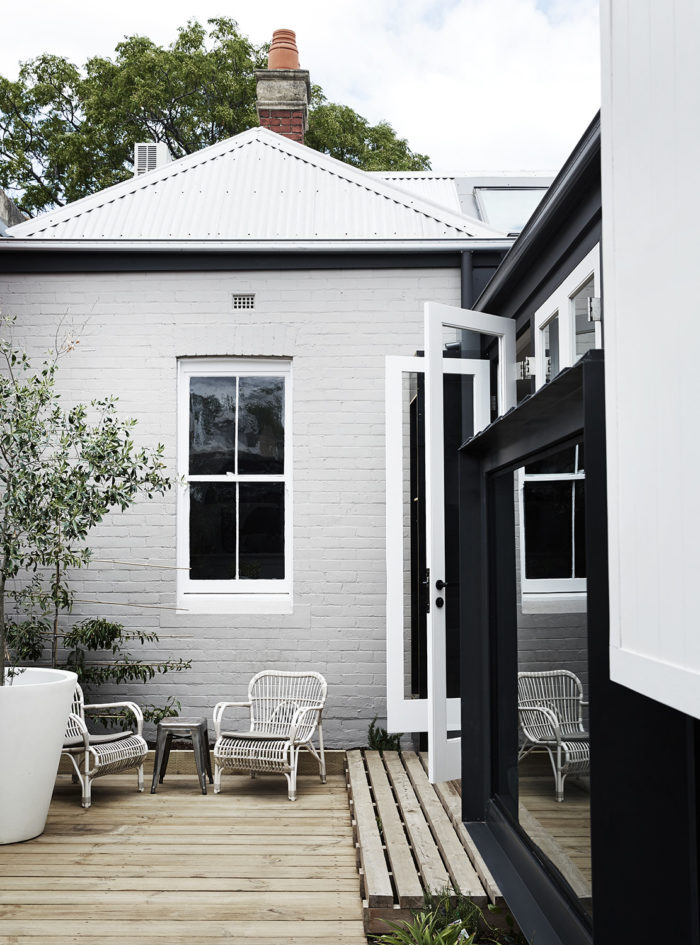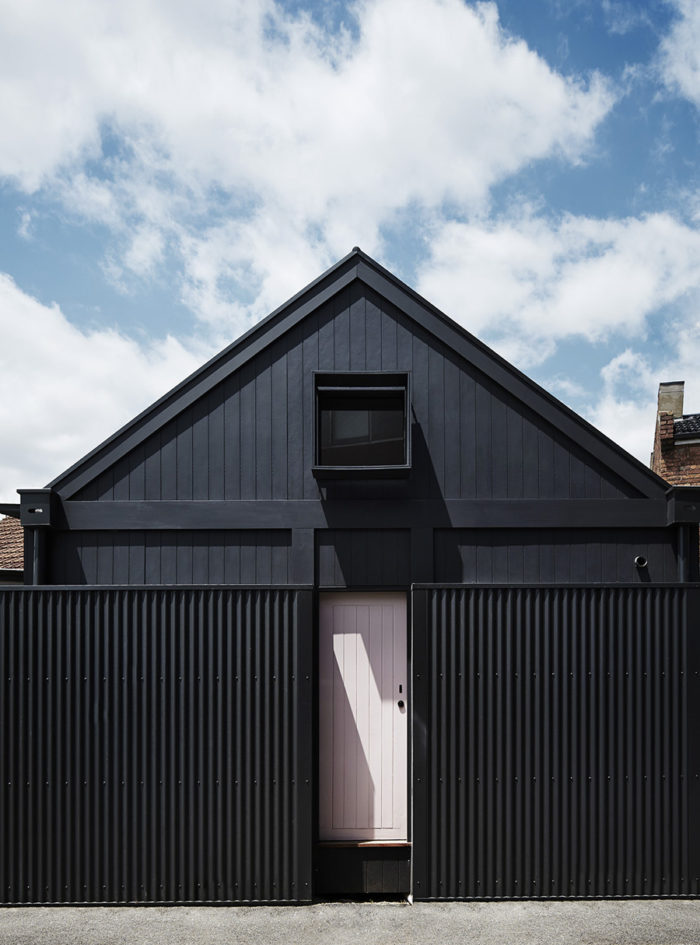 Details:
Architect: Whiting Architects | Photographer: Sharyn Cairns