Each summer we travel to see our families in either Central Otago or Gisborne. The joy of catching up with family is soon replaced with nerves as start the journey home, wondering if our house has been broken into.  Before Christmas we decided to resolve this with having a security product that could monitor and record activity.
Call it weird timing, but a week after our discussion a company made contact asking if I'd like to review the Ring Doorbell. I rarely review products on Home Scene Journal unless I believe it's one you would be interested in and one I'd genuinely use. This was clearly one that was perfectly timed.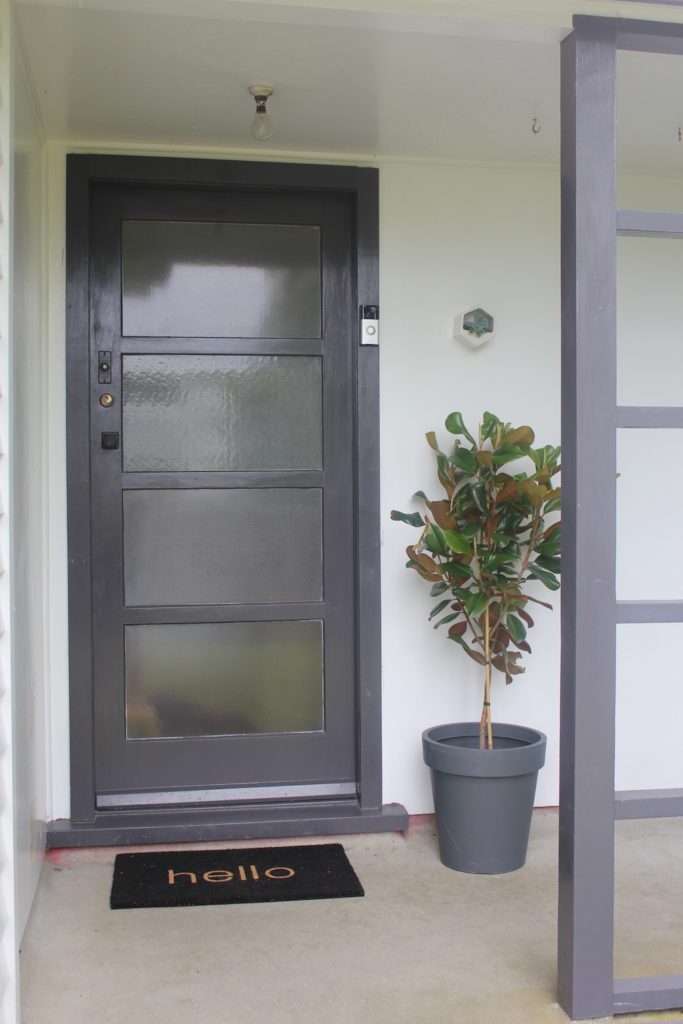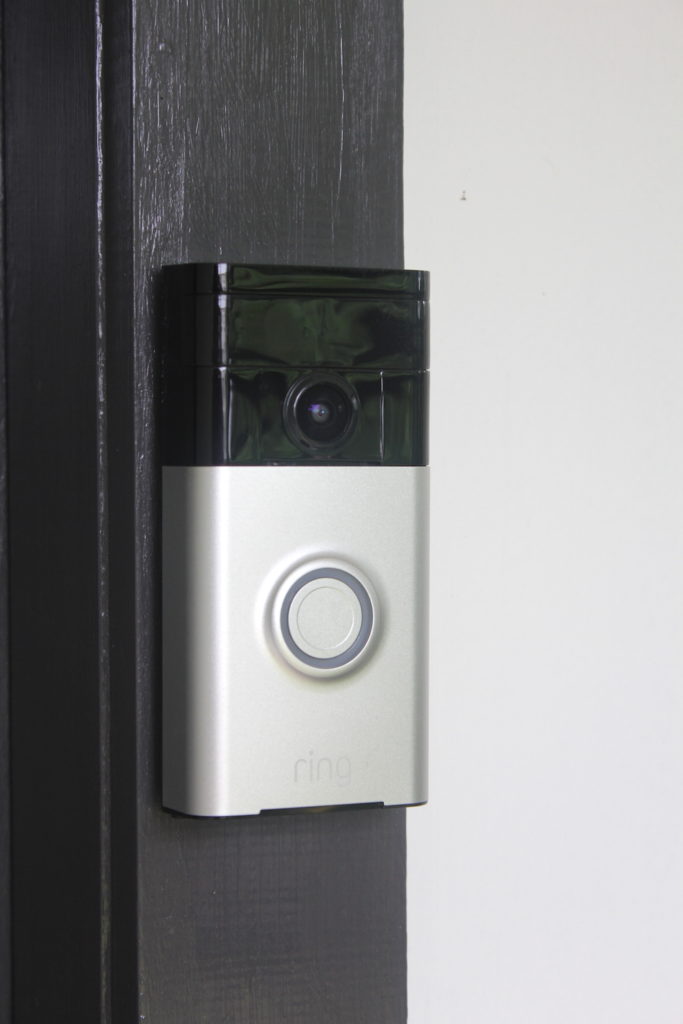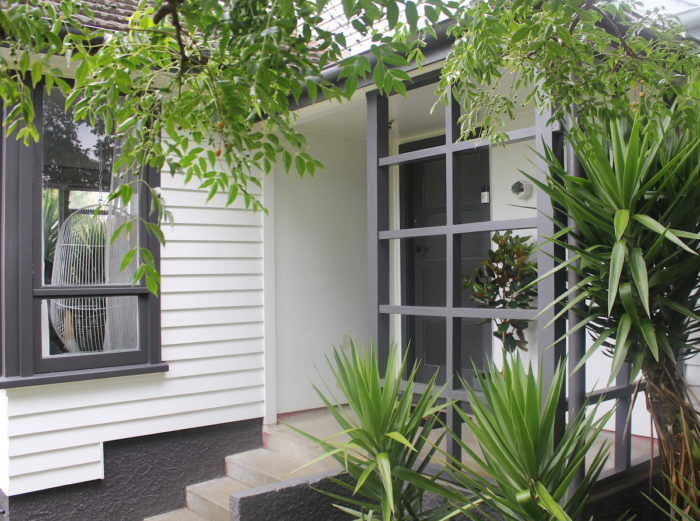 Getting Started:
When the Ring Doorbell arrived I was pleasantly surprised at the slimline silhouette and minimalist design. The process to start using Ring was straightforward and quick. Simply download the free Ring app, create an account login and connect the Ring Doorbell to our home wifi.
From there, we screwed the back of the device to our door frame with the small level and screw driver provided. Perfect if you don't have tools of your own in the house.  Ours came with the Chime accessory; an adaptor that plugs in anywhere in your home to sound motion or doorbell activity.  Perfect if you're downstairs or at the back of your house.
You can see in the images we positioned Ring on the right side of the door. This was done to have optimal view of our front property. The Ring HD camera has 180 degree view but due to our front room extending well past the front steps and door, it would have cut off any view of the gate and garage side door.
Of the four colours available, we chose Satin Nickel to suit our home aesthetic.
How it works:
The Ring Doorbell HD Wifi Video Doorbell captures activity around the clock and uploads to your Cloud account. Sending both motion alerts and doorbell rings to your app which you can access immediately and allows you to answer the door from anywhere and hear and speak to visitors with two-way speak.
Our thoughts:
The first time seeing an alert pop up on our phones while on holiday we were a bit nervous. If it was a break in, the thought of witnessing this live in progress was not the nicest. We had to laugh though as it was only a bird picked up by the motion sensor as it landed on our timber entranceway. Comforting to know it could pick up the smallest of motions.
The doorbell function has been brilliant for courier deliveries when we're not home.  The two-way speak function lets me answer the doorbell from anywhere and talk to our courier, advising him on where to leave the package.  I can see this being beneficial at night from a safety perspective; knowing who is on the other side without having to open the door.
Our device has a built in rechargeable battery. I did wonder how long the battery would last during our  two week holiday. Although we had a number of motion and doorbell notifications, the battery only went down to 72 percent.
For the retail price of $349.00 and the functionality and simple ease of use, this is a product I would purchase and recommend to family and friends. We love the peace of mind it provides when you're not at home and the best part, we can remove it and take it with us to our next home!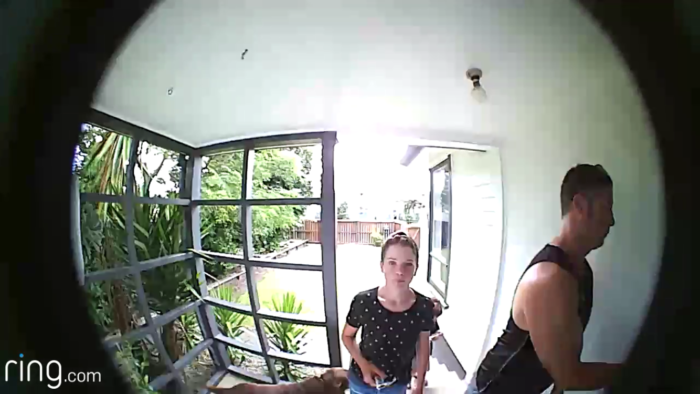 Tech Specifications
720p HD Camera/Video, provides 180 degree field of view
Motion detection
Works with iOS, Android and Windows 10
WiFi connected
Lifetime purchase protection
Quick, easy installation
Two-way audio with echo cancellation
Cloud Recording
Night vision IR LED's
Operates off a built-in rechargeable battery
Certified for outdoor use: weather resistant.
If you have questions, feel free to leave them in the comments below!
Details: