Abbey Lang Home was created after owner Abbey took on her first large scale renovation project – her own 100 year old Villa! The results are truly stunning!
Can you tell us abit about your business?
After a design degree and 10 years in the fashion Industry working for a textile and trimmings wholesaler, I stopped work to raise our family. When we realised that our family home was very quickly coming too small we decided to renovate our 100 year old Villa. I spent countless hours designing everything from the floorplan to the kitchen and everything in between. Our architect was amazing, he was very understanding of my firm ideas – allowing me to dream steel windows in the dining room even though the budget didn't allow it. After project managing our build and loving every minute of the process, from dealing with the tradies to seeing the design realised, I decided that Interior Design life was for me. Our architect entered the home into the ADNZ awards and we won the interiors category for Auckland and Northland. NZ house and Garden featured the home in May last year and from there my Career began. It has been a whirlwind 8 months, a steep learning curve in terms of juggling a family, but I have loved it (even the occasional 2 am mornings).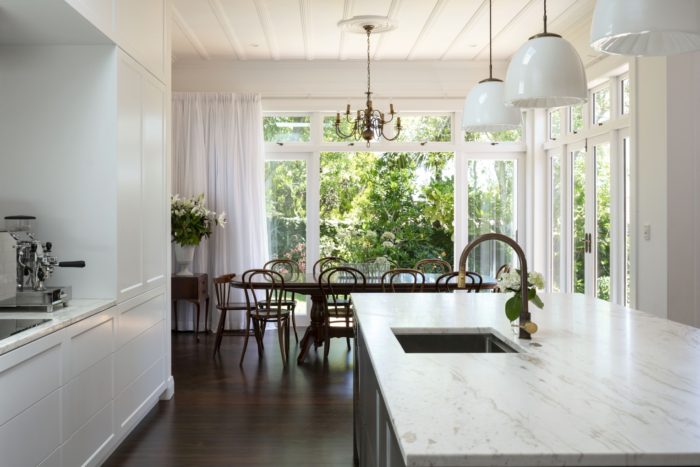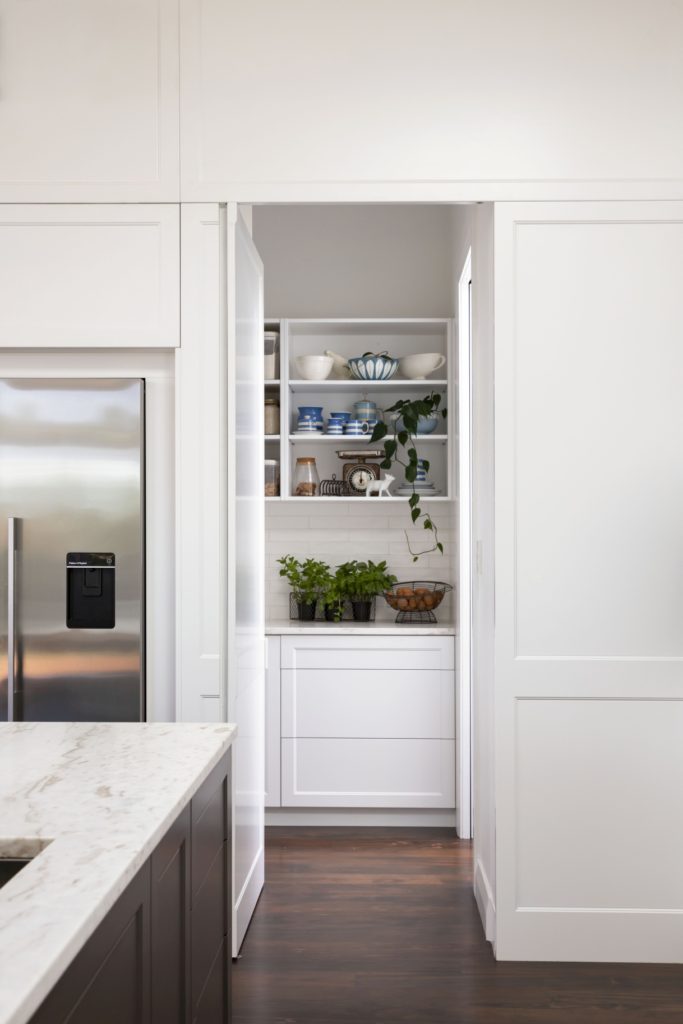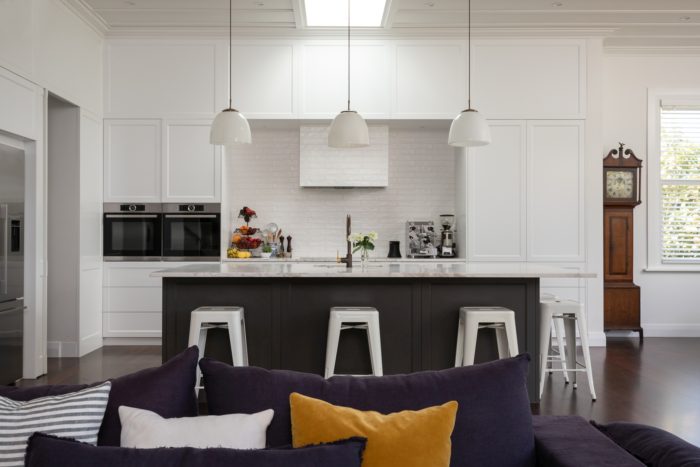 What do you love about your work?
First and foremost I love my clients. I love to work through ideas and collaborate with them, bouncing ideas and understanding what they love. Secondly, I love the design work and wrestling with ideas, sometimes changing floorplans, always maximising light, flow and the connection with the outdoors.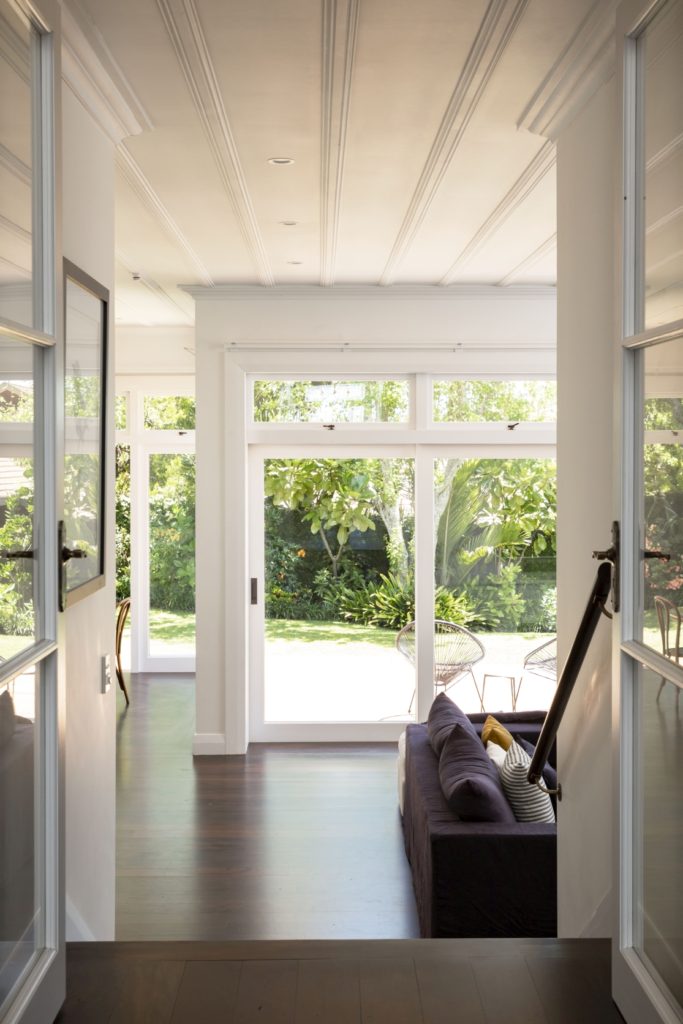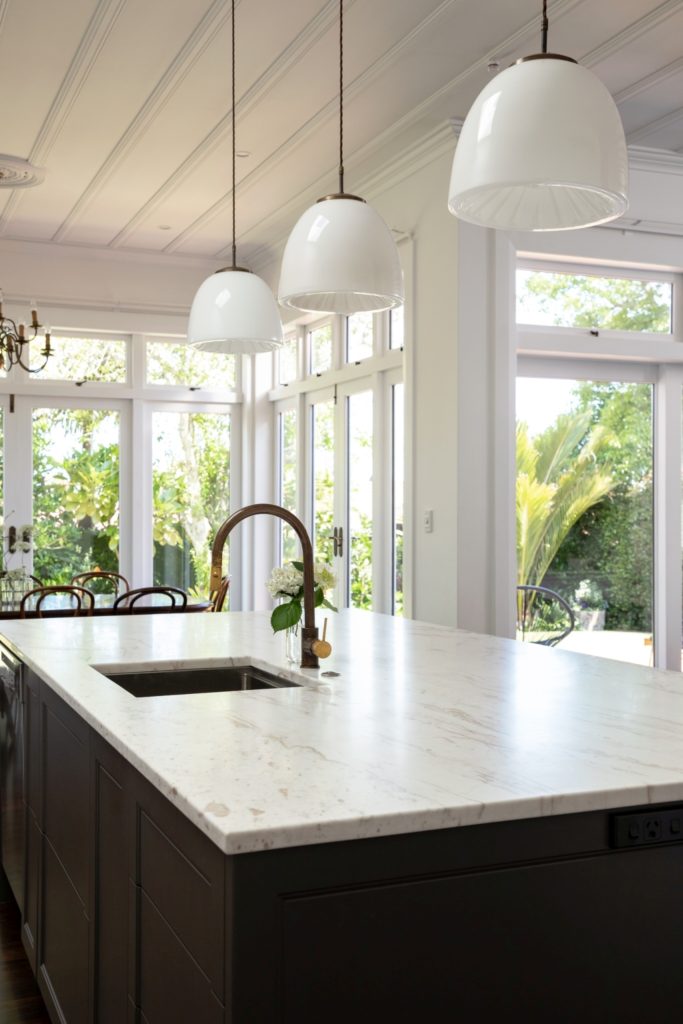 Your favourite project to date?
There are too many goodies to choose just one. I have been working on a modern barn in Riverhead, designing the kitchen, ensuite and powder room as well as helping with the overall aesthetic. The client has a great eye for colour and already has some beautiful design elements to the home, so it's been an amazing project to be involved with. I am also working on a heritage home, which used to be the local post office. I have re-orientated parts of the floorplan and will be involved with the interior design throughout the home, including a new kitchen and ensuite – it will be a fun project, incorporating the history of the home into a modern aesthetic.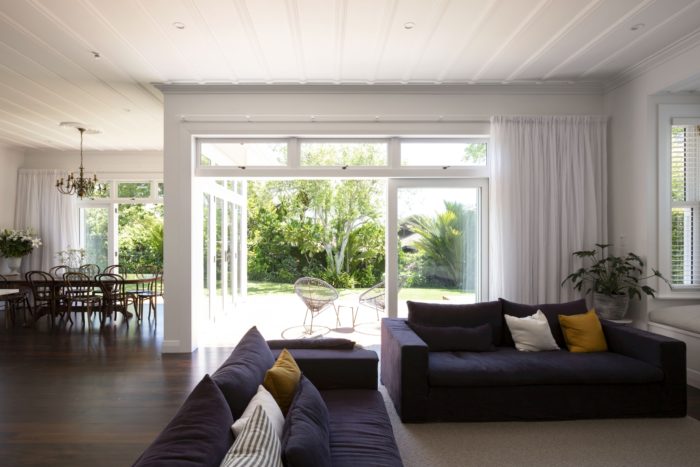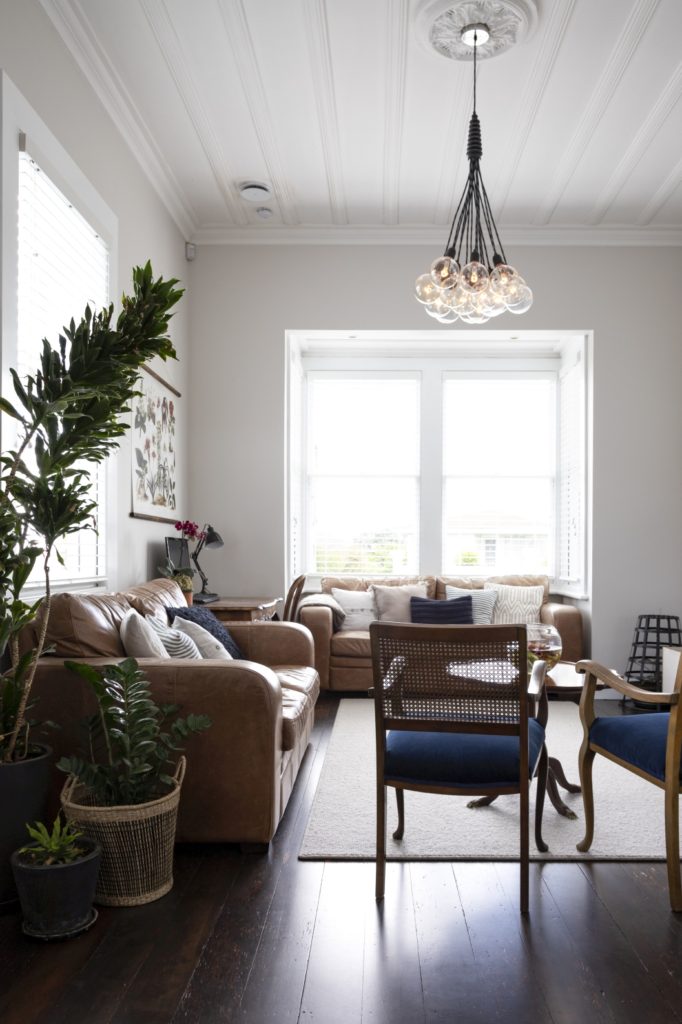 Describe your style at home / personal design aesthetic?
I love natural materials, stone, timber, linen, wool and artisan products with all the texture which they bring. I like mixing old and new, and creating a home that feels special – for me this includes pieces which remind me of my grandparents who were hero's in my eyes. I love antique auctions and finding pieces which nobody else has. Connecting living to the outdoors and natural light is massive for me. I am the happiest when I can admire nature so this is always a major consideration when working on a new project. I also love period homes and the beauty which they hold.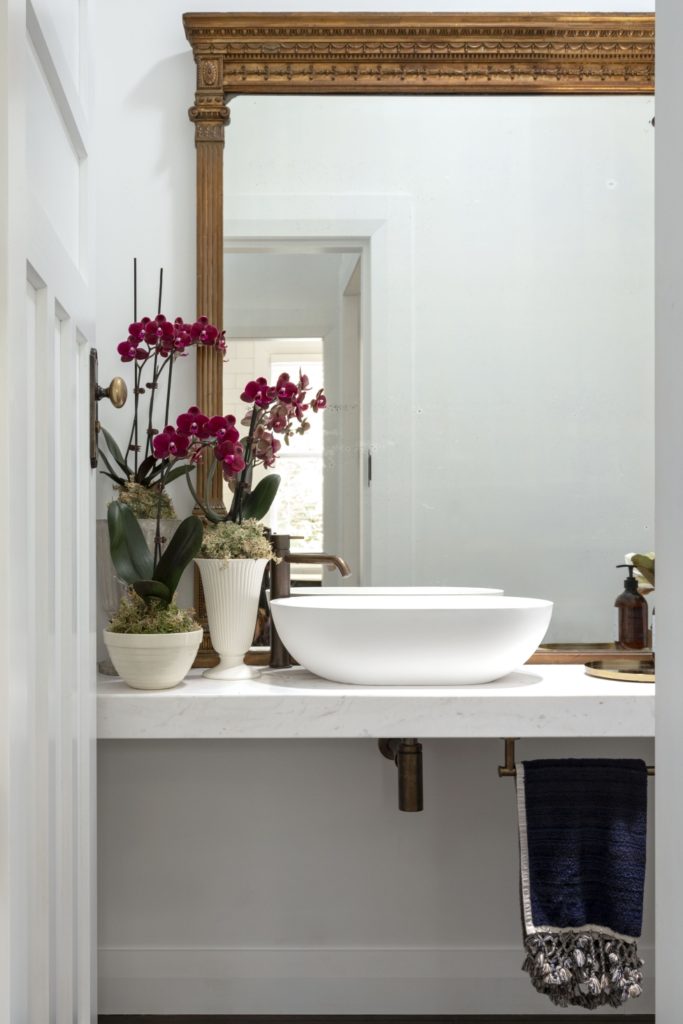 What are your best tips / advice that you have learnt so far in interior design?
– Spend money on the things you can't easily change, and on the things you use all the time
– Only proceed if you love it, if you're not sure, you haven't yet found what you are looking for.
– Always consider the architecture of the home before renovating and decide how you want to handle that as this will shape many decisions going forward.
– If you are wanting to use an Interior Designer, bring them on early in the planning stage of a build so if they have any additional ideas, they can be worked through with the architect before going to council.
– Planning is the key to a smooth renovation/build – the earlier you make the decisions the better.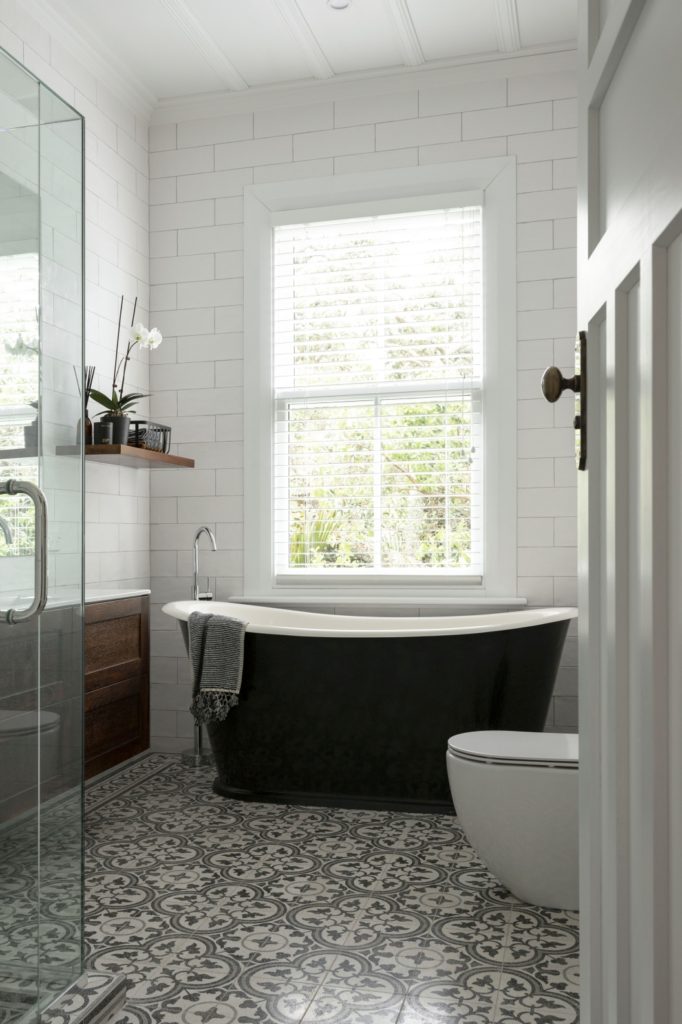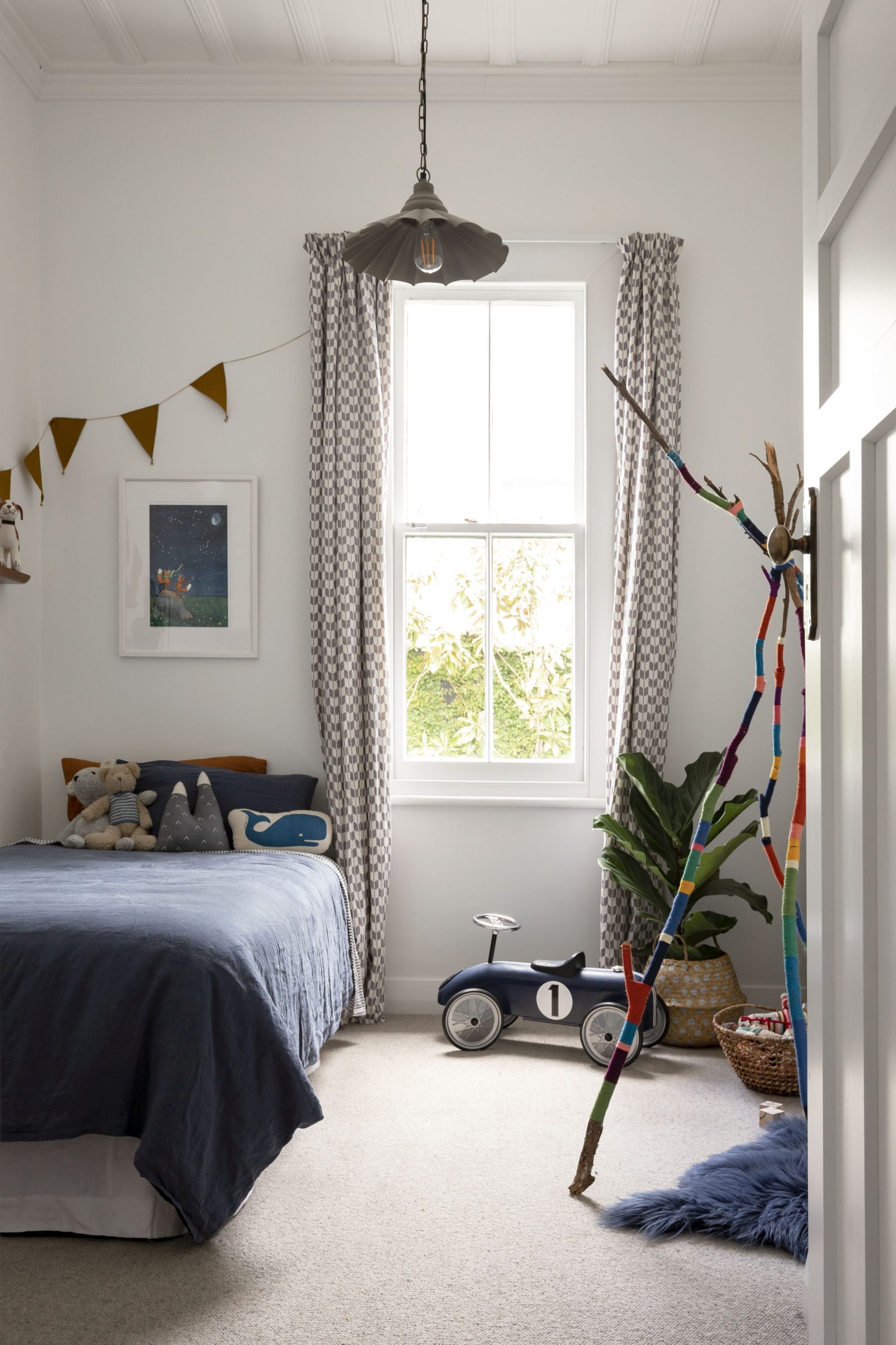 Future plans for Abbey Lang home?
Doing more of what I love – meeting new clients and designing beautiful homes that the owners can cherish and enjoy. Our youngest starts school this year, so I am aiming for more daylight hours and less midnight hours!
We have also started Curated Botanics (with my husband and sister). I am a firm believer that flowers and foliage are an integral part of a home, and many people don't have the time or money to purchase and maintain flowers on a weekly basis. My sister is an artist and has been a florist for many years, so we are creating beautiful high end faux flower arrangements for homes around New Zealand.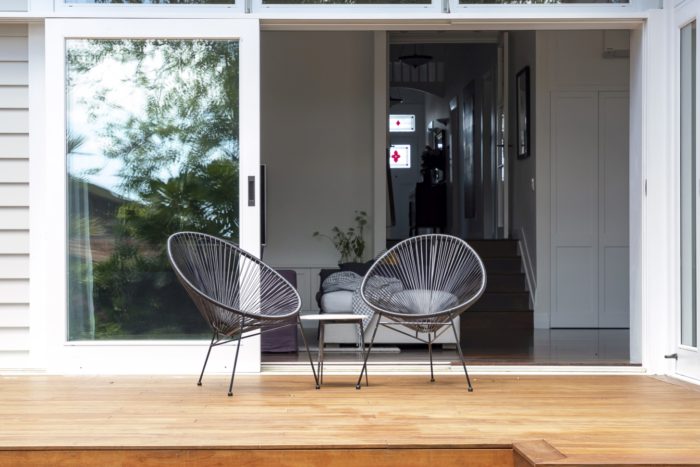 To learn more about Abbey head to: https://www.abbeylanghome.com/