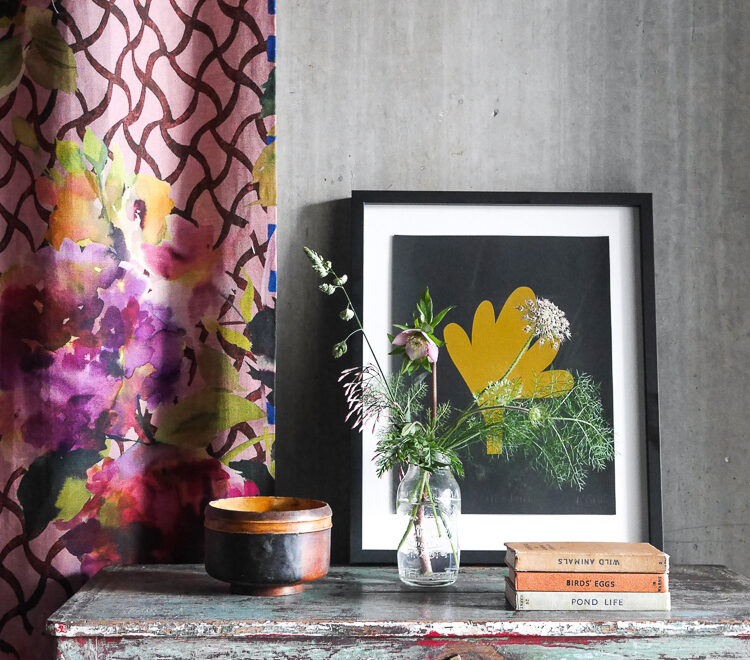 When I first got interested in reading blogs one of my all time favourite's to follow was (and still is!) Amanda Holland's – Small Acorns Amanda / Small Acorns. Amanda has an amazing eye for interesting, fun, bright textiles and her beautiful styling is evident in her stunning home and wonderfully curated store in Wellington. Today I'm chatting with Amanda all things interior!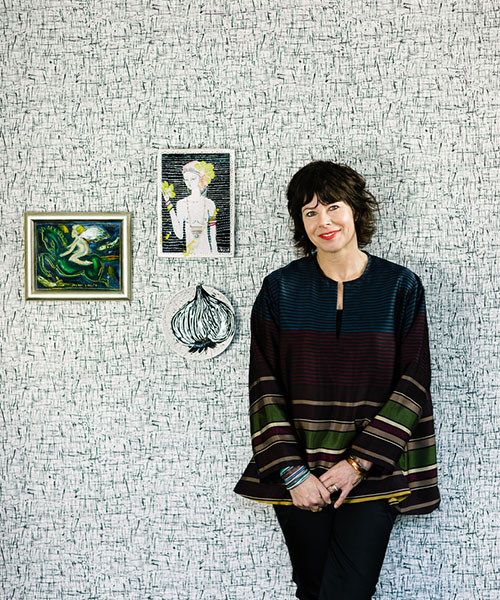 Describe your personal style at home?

Eclectic is often an overused word these days, but I still don't know a better word to describe my style at home. I love to mix old and new, contemporary and vintage, collected treasures, some of which I've had since I was at school, some of which are relatively new old pieces. I love colour, but usually temper it with a lot of neutral. I'm definitely not a minimalist. I love layers of colour and texture and personal things that ultimately all mean something to my family and I. Nothing is too precious, this is after all, a family home, and ultimately, this is our space, our sanctuary and our home.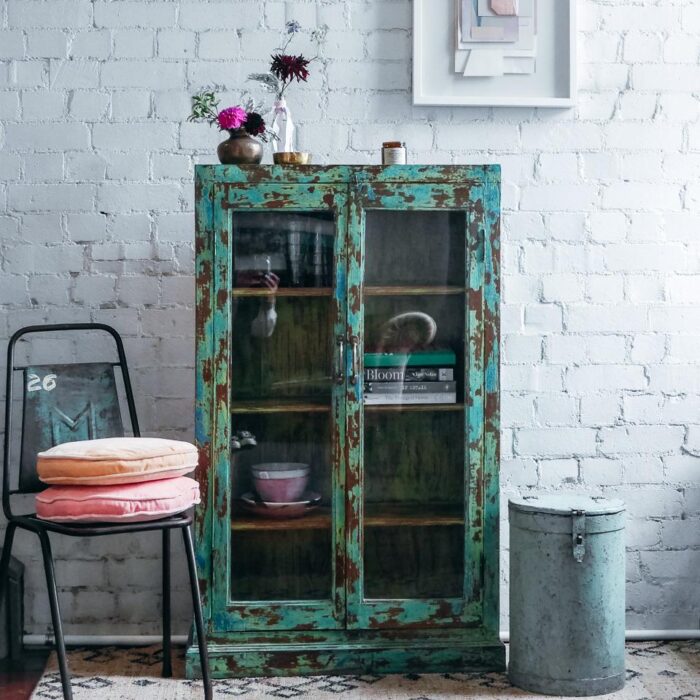 Best tip(s) for someone wanting to introduce some colour into their home?

Colour is very intuitive, and personal and we all respond differently to various colours. I think the things to remember is that colour doesn't have to be bright and bold and in your face, and, particularly if you are a little afraid of colour, start small. Colour-filled and colorful are two very different things. Stay true to yourself, and choose a soft version of a colour that you know you love, that uplifts you and makes you feel good, and introduce a little of it somehow – perhaps in a cushion, or even just in flowers. A mix of colours works best when you stick to tonality, and reign in your palette to perhaps 3 main colours. This way you will achieve some harmony, rather than having everything competing with each other. Let texture play a roll to introduce subtle variations in shade.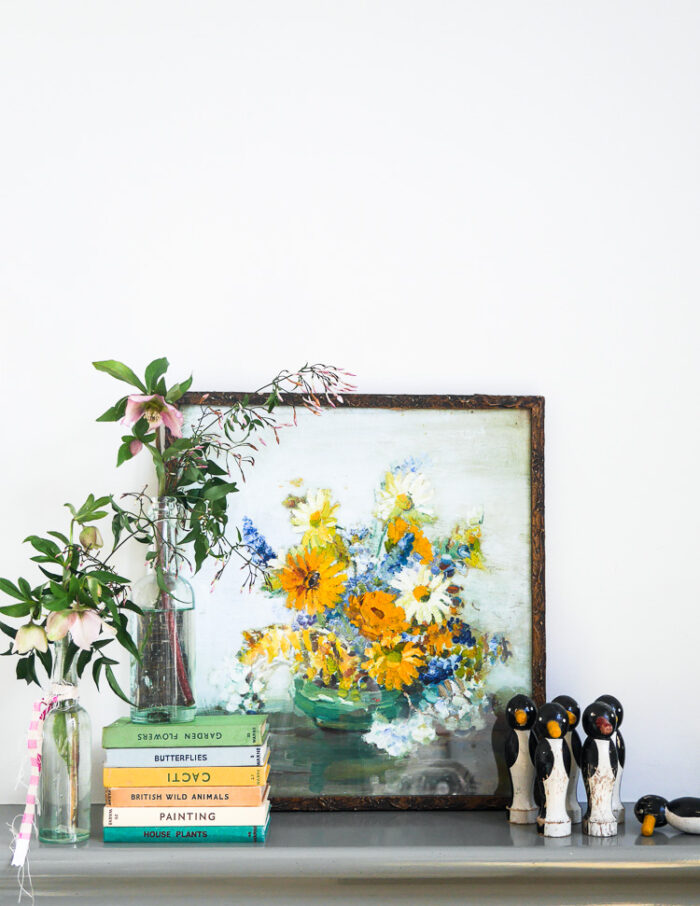 In your opinion what is the difference between an interior stylist and an interior designer?
Hmmm. I'm not sure. I guess it depends on the context. I guess I like to call myself an interior stylist who brings elements of interior design into my work.

Advice for mixing old & new / different styles at home?

I have a favourite saying that goes something along the lines of this – Without a contemporary context, vintage or old pieces can seem fusty, staid and a little nana-ish. And without a little vintage, contemporary interiors can appear soulless and cold. Yet, when they're melded together, interiors become completely fresh and one-of-a-kind. The juxtaposition just works when you have a mix that is unpredictable and unique.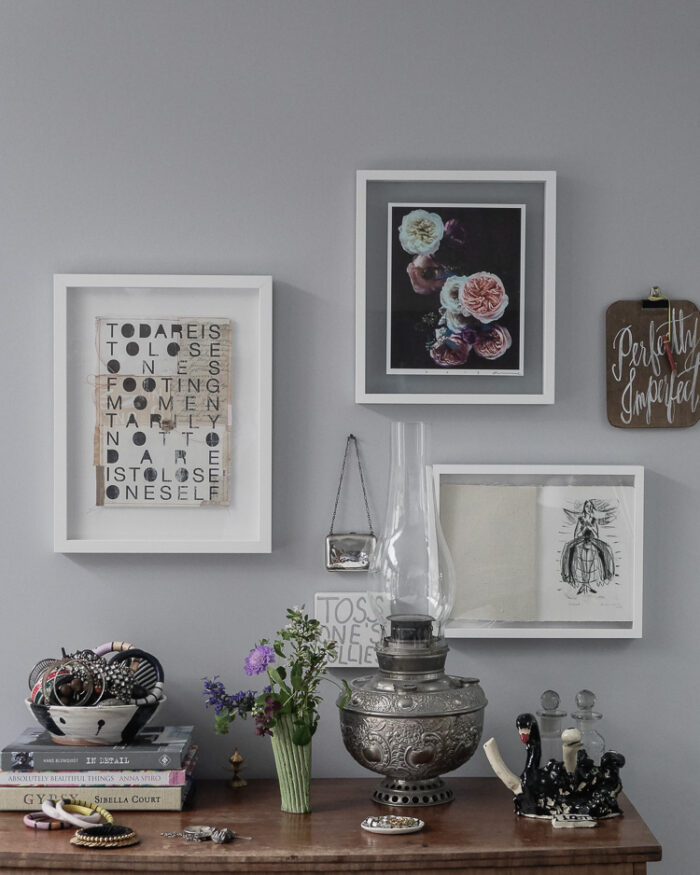 Do you believe in / follow trends at all when styling your home?

Not really. While I think it's always good to be aware of trends, and it's hard sometimes not to be influenced by them, I like to think that I am confident enough in my own style, as to whether or not I follow them. I think it is always more important to be true to yourself and the things that you love rather than slavishly follow a trend. This is easier said than done if you worry about being out of step with what everyone else may or may not be doing. I'm always reassuring my clients that a home should be about the people who live there and the things that they love. Always. Great spaces are not thrown together in a hurry on the whim of a trend. They might be influenced by that trend and then reinvented in a fresh new way or they may steer completely clear of a trend if that is not your style. The most important thing to me is to create an interior that is enduring, timeless, non-gimmicky – that will stand the test of time, will never be in or out. And I also firmly believe that really great spaces are percolated over time, and constantly added to or refreshed or zhushed. They are not created overnight and then 'done' – a space is never done! How boring would that be!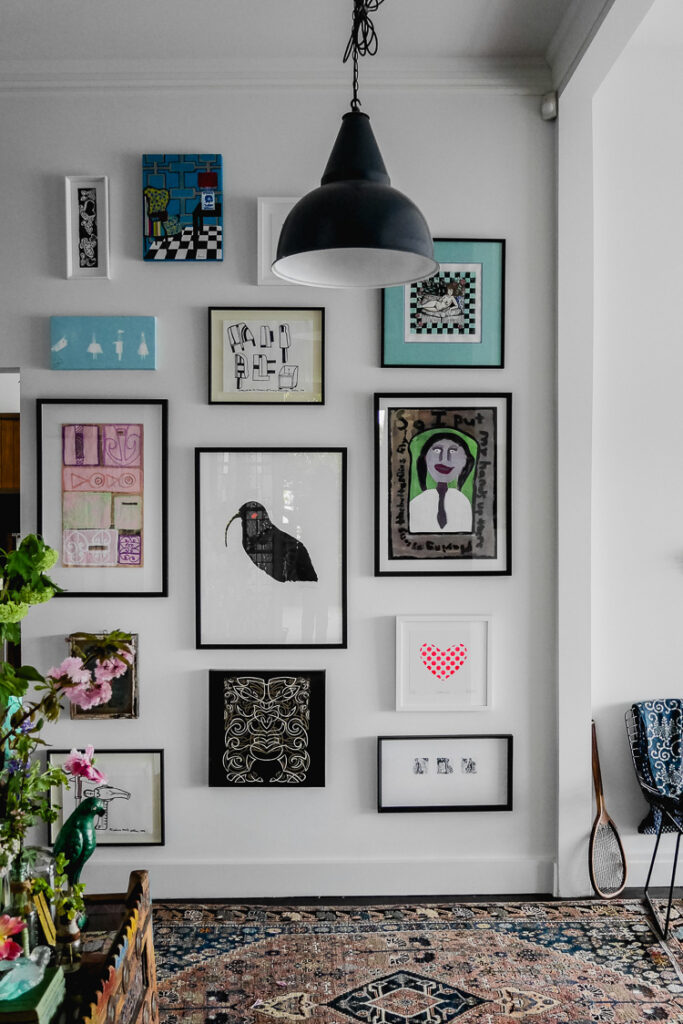 You frequently travel to India to source products for your beautiful store, what do you love most about this vibrant country?

What do I not love about this country? It is vibrant, in every sense of the word, not just in a colour sense although definitely that too. There is vibrancy and chaos, and cacophony, and then, literally, you can turn a corner, and it will be calm and quiet and spiritual, and the contrast completely takes you by surprise. Everywhere you turn, there is a story, and a photograph, and a moment to remember. The history, and the creativity, and the colour, and the stories, and the food, and the spirituality, and the day to day living that is unlike anything we have or will ever know. Mostly though, it is the people. So kind, so strong, so humble, content with what to us, is so little, and still so willing to give and to share, or to laugh. I learn so much from them every single time. It gets under your skin!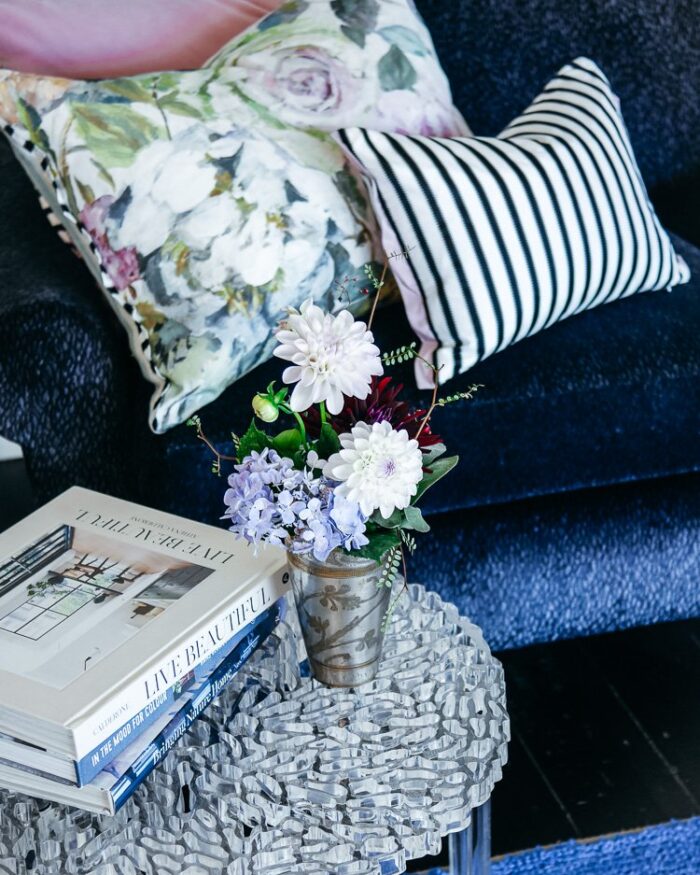 How do you manage your time running a home, a busy homeware/interior store and now an amazing new cafe?!

It is a constant juggle! I'm up early for the cafe and in bed late for the store. If I've learnt and appreciated anything in this time of lockdown, it is the gift of time. Slowing down is not something that comes naturally to me! Also, I have a fantastic team at both the store and the cafe, and I am learning to delegate, and not to be quite such a control freak. (My team and family will probably say I still have quite a way to go with this one!)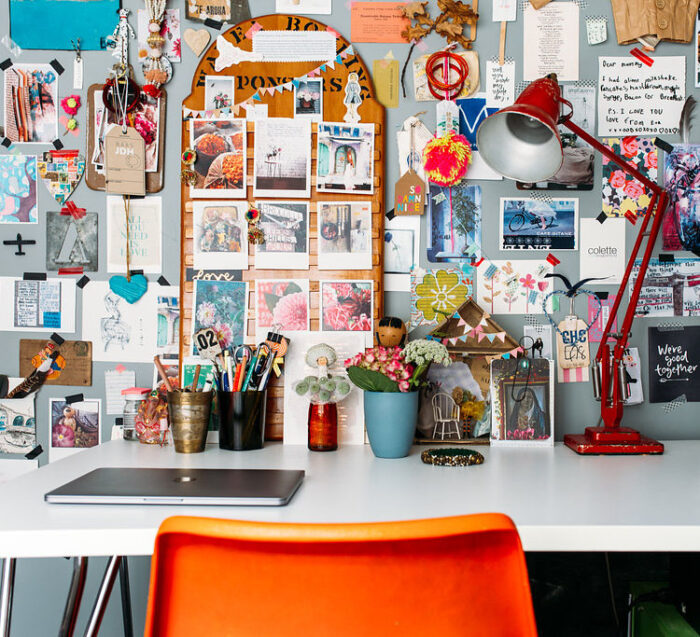 Your love of flowers is evident in your beautiful IG feed and blog, what would be your favourite all time bloom?

That's easy – dahlias are my favourite. Followed closely by hellebores. And old-fashioned ruffle roses. And…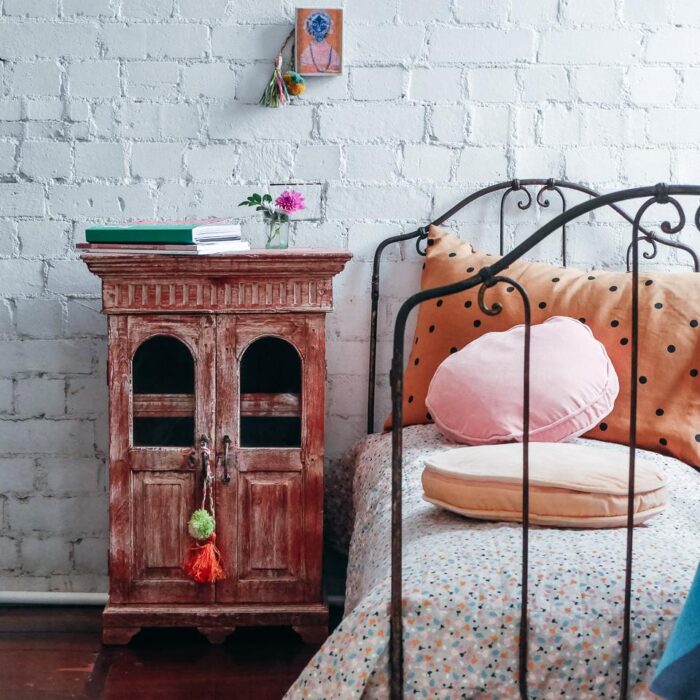 You have a lovely bach (as seen on your IG account) now and then, any plans to one day retire to the Hawkes Bay?

We are so lucky to have our little bach in Hawkes Bay. It's the ultimate getaway, and the sort of place that we get to, and then collectively let out a big sigh as it is so lovely, simple and relaxing. My husband would move back to Hawkes Bay in a heartbeat. I'm not quite ready to leave the city yet. So to have the best of both worlds is a wonderful place to be. Just wish it was a little closer!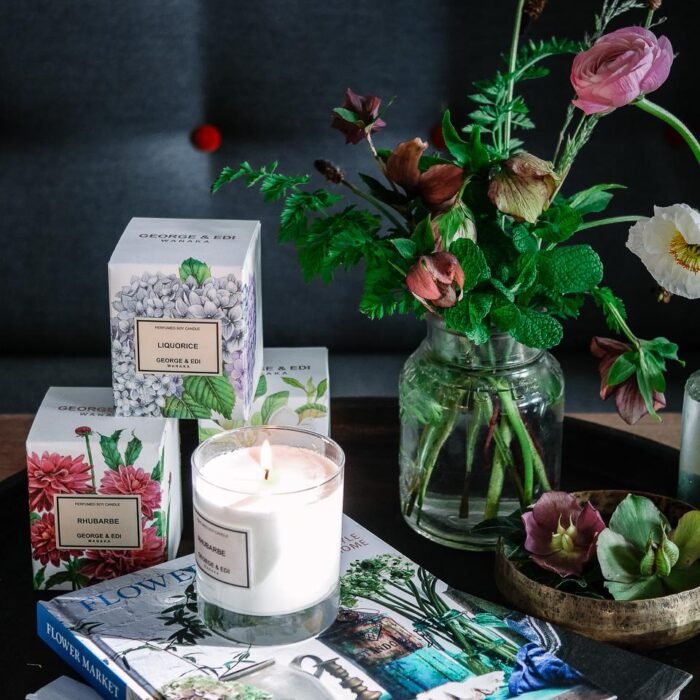 To shop with Amanda and her team at 'Small Acorns' visit: https://www.smallacorns.co.nz/
To learn more about Amanda head to: https://www.instagram.com/smallacornsamanda/
Or if you are in or heading to Wellington then check out Amanda's gorgeous new cafe: https://www.instagram.com/squirrel.nz/