Step inside this light, bright renovated home in Queensland, Australia and it's hard not to see the homeowner's creative personalities reflected throughout.
Creative duo, Ryan and Lauren moved into their rental home early 2016 following their woodland wedding (featured on Hello May). The 1940's cottage interiors were renovated by friends who own the property and founded Harvest Design House.
Ryan, a photographer and framer and Lauren, an artist, have taken a considered approach to decorating their rental property.  Their no fuss, raw and simple design aesthetic results in a thoughtful and relaxed home.
Hand made furniture pieces by Ryan sit perfectly alongside second hand finds, while the pair's love of art and photography adds colour and interest.
Outdoors, a expansive deck, hammock and fire pit sit ready for a summer's day or evening. Further back sits an old workshop, currently being transformed by Ryan into an personal art studio for Lauren.
Glimpse through their Queensland home and hear from Ryan and Lauren on what they love about their home.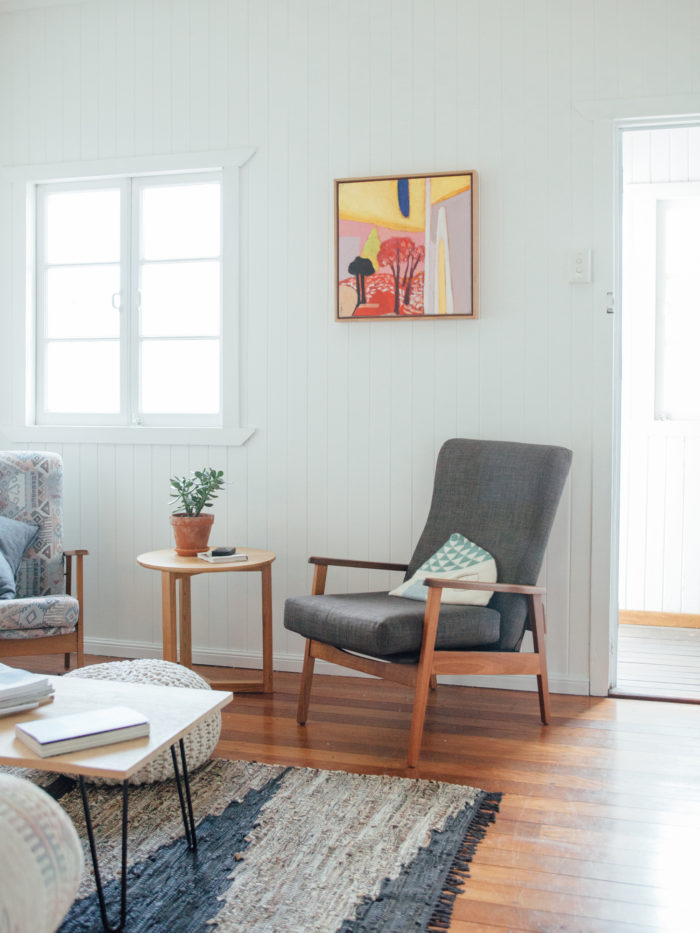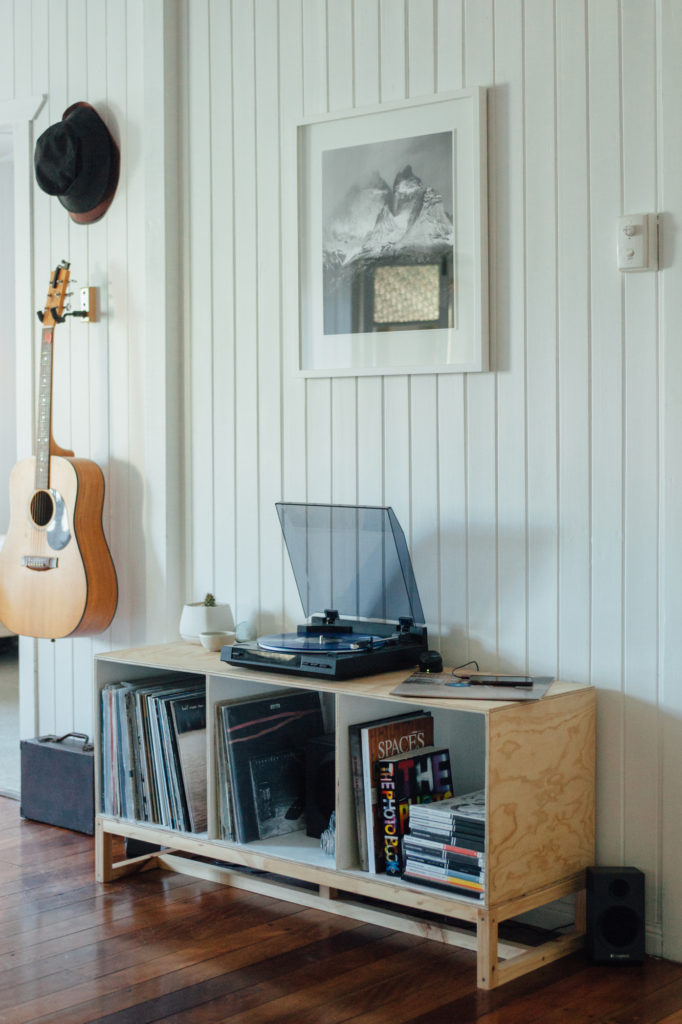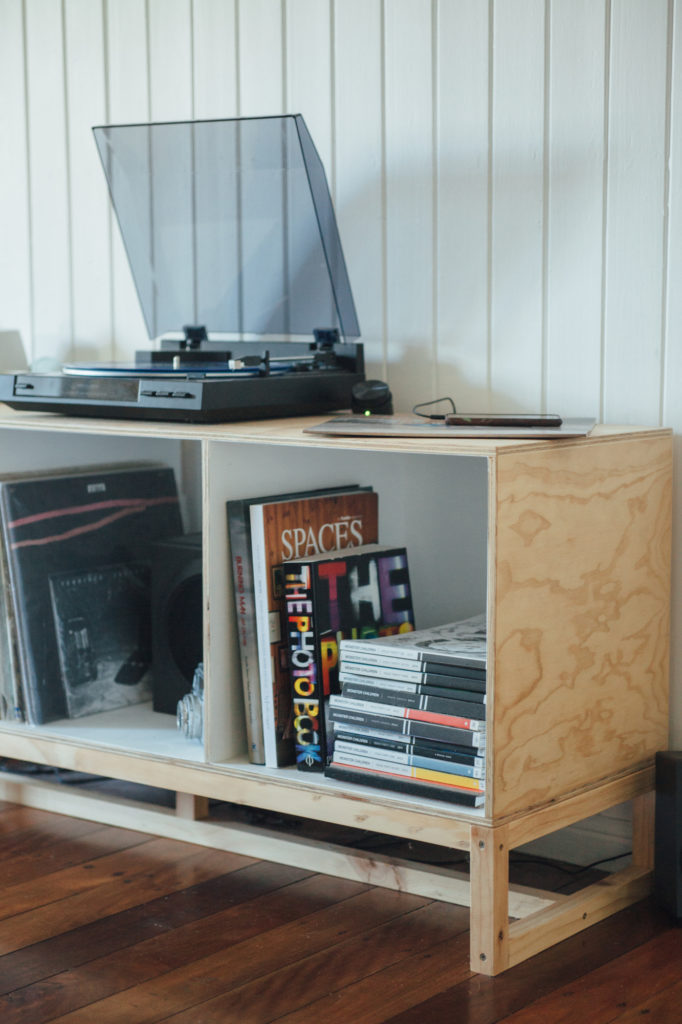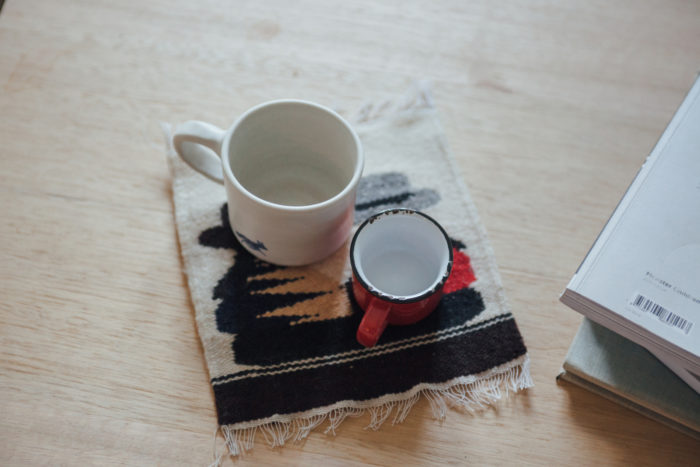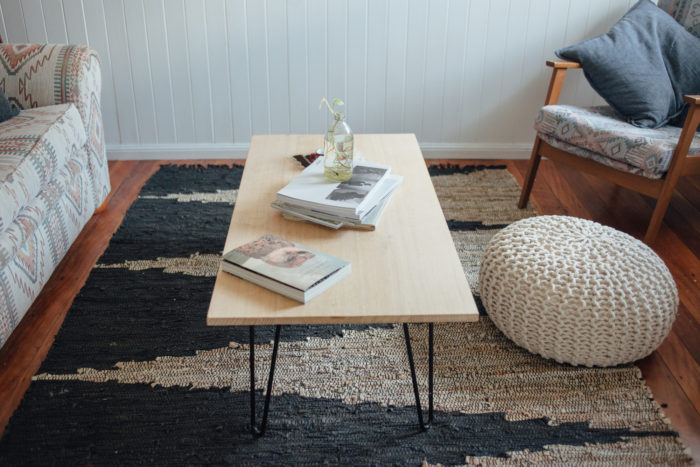 + How would you describe your design aesthetic?
We both like to keep everything simple, while practical and affordable at the same time. We've been conscious of both colours and materials throughout our home.  A number of the pieces I've hand made are with timber materials.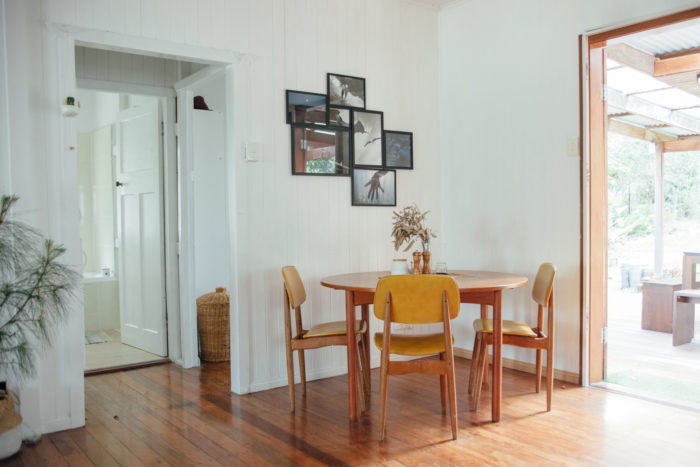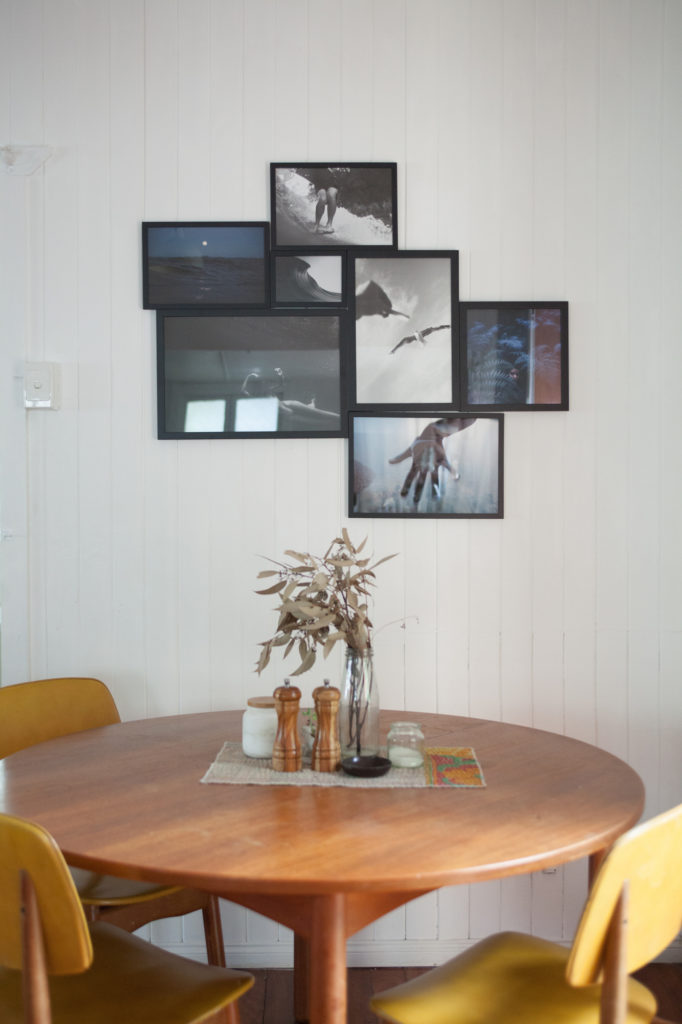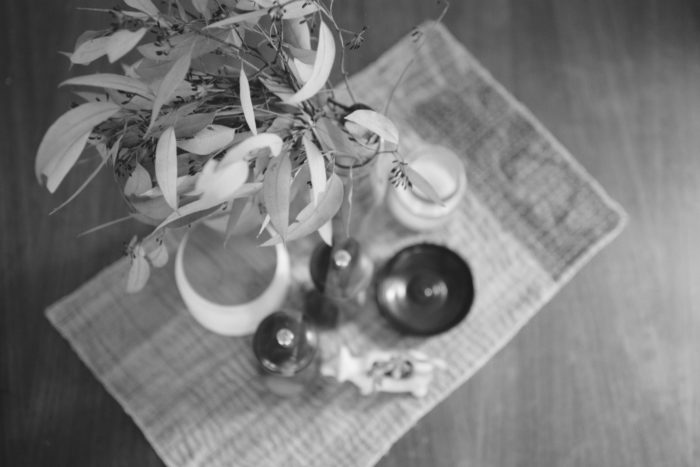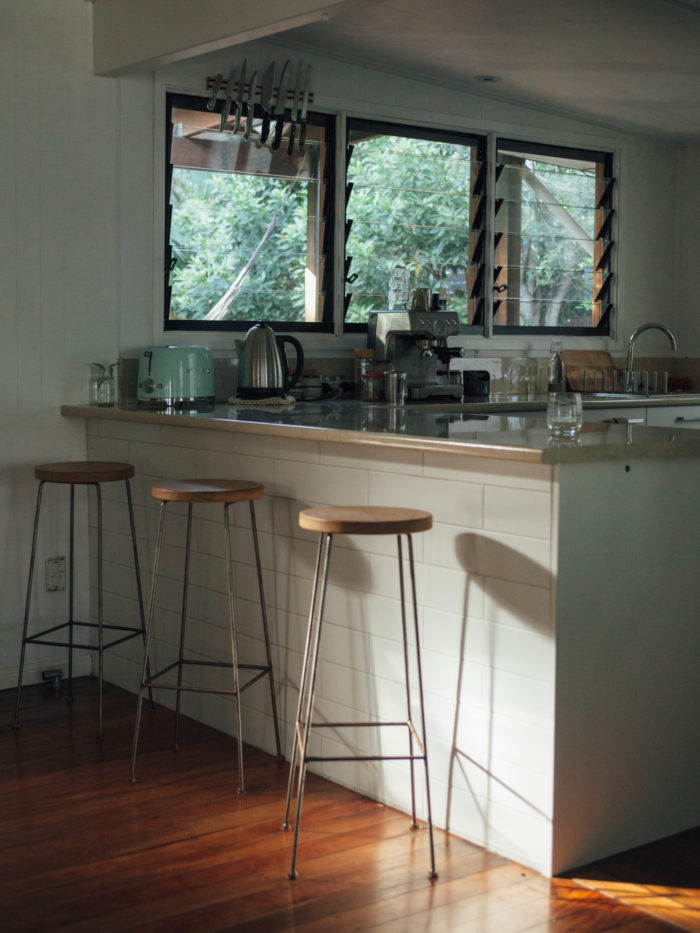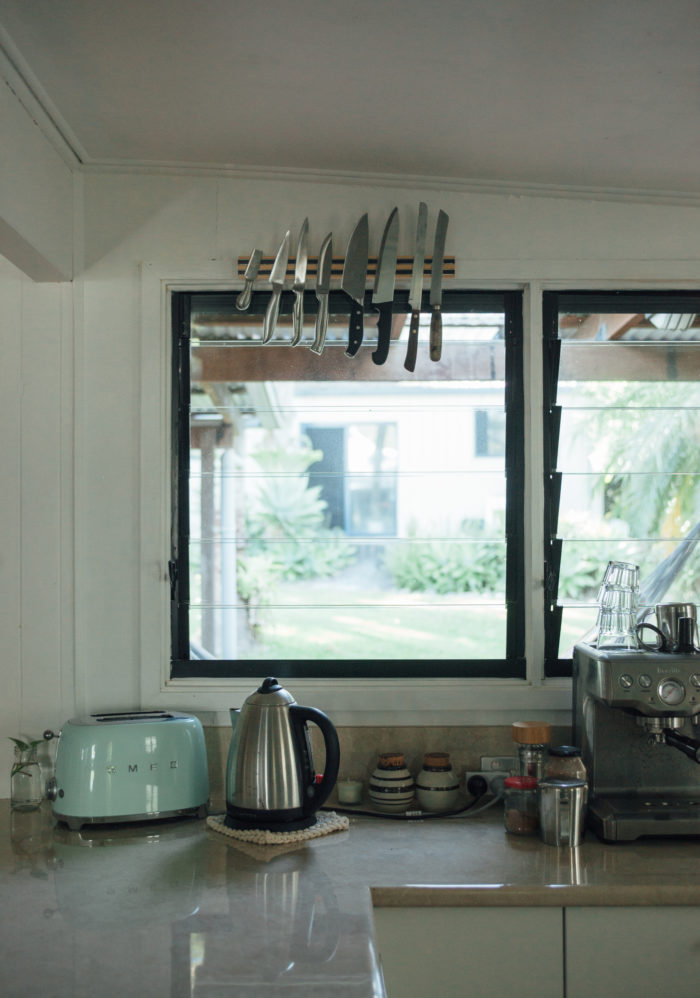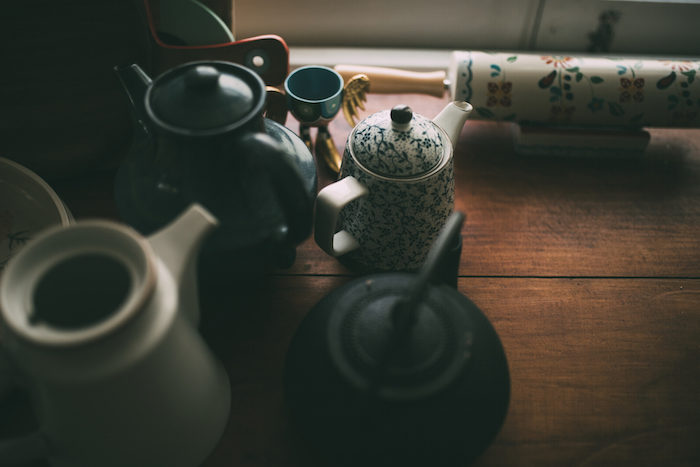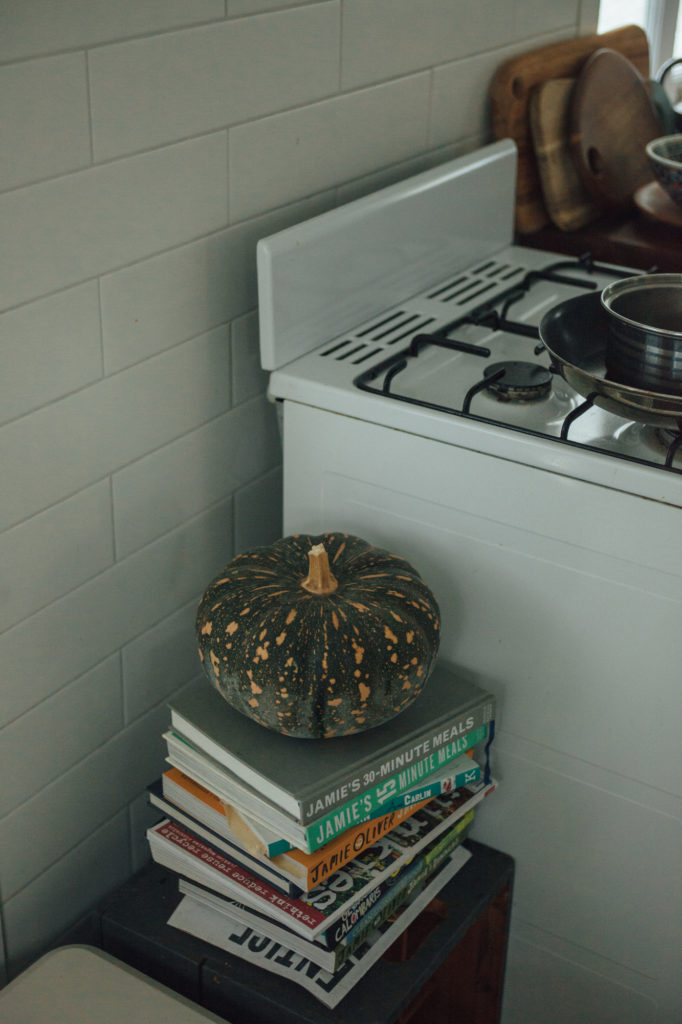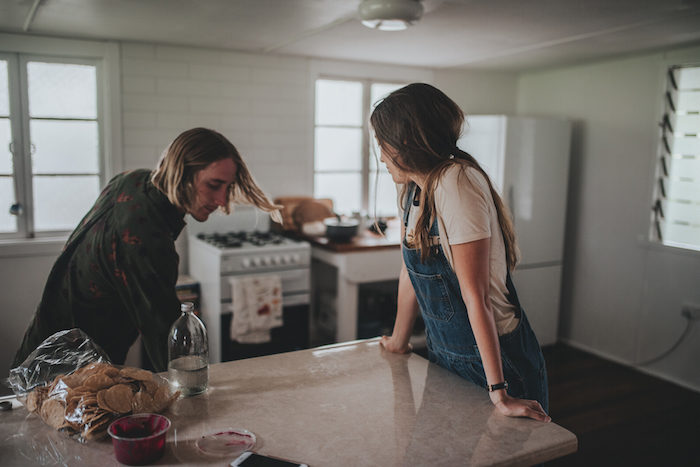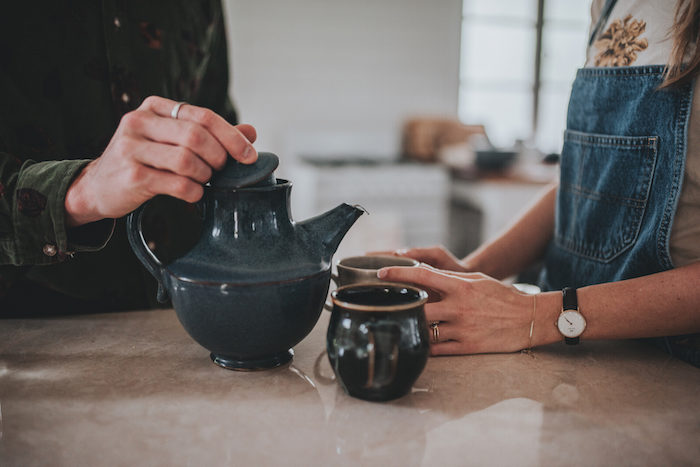 + What are your favourite pieces in the house?

The lamp in the lounge room made by Oxbow Lighting is a favourite; it was gifted to us for our wedding.  A number of artworks would be favourites too, including Lisa Morgan's little piece in the lounge room and Dean Reilly's pieces in my studio. We love our kitchen stools from Backwoods Originals too.
+ Ryan, you've hand made a number of pieces in your home. Can you tell us a little about these?
The Record Cabinet coffee table, the shelves, the open cabinet/bookshelf and our bed were pieces I made.
Aside from the coffee table, the rest are made from simple plywood. There are some great plywood designs out there that I really like, although mine are not at that level, its easy to work with and affordable. The bed was my biggest project. It was a bit of a headache at times but I was pretty proud to finish it and get that first sleep on it.
Furniture is not something I plan to pursue though.  I do enjoy making it, but I my focus is on my photography and picture framing. Friends have asked me to make them some simple pieces but I unfortunately I don't have the time.
I've love that I've learnt a number of things whilst making the pieces for us that I can apply to picture framing. I quote that I really believe in is:  "Do everything, excel at nothing."  Although I don't always practise it, it's good to keep in the back of my head.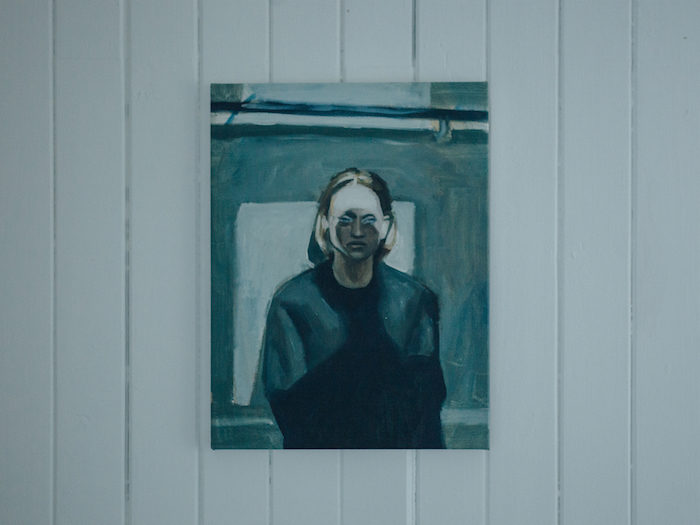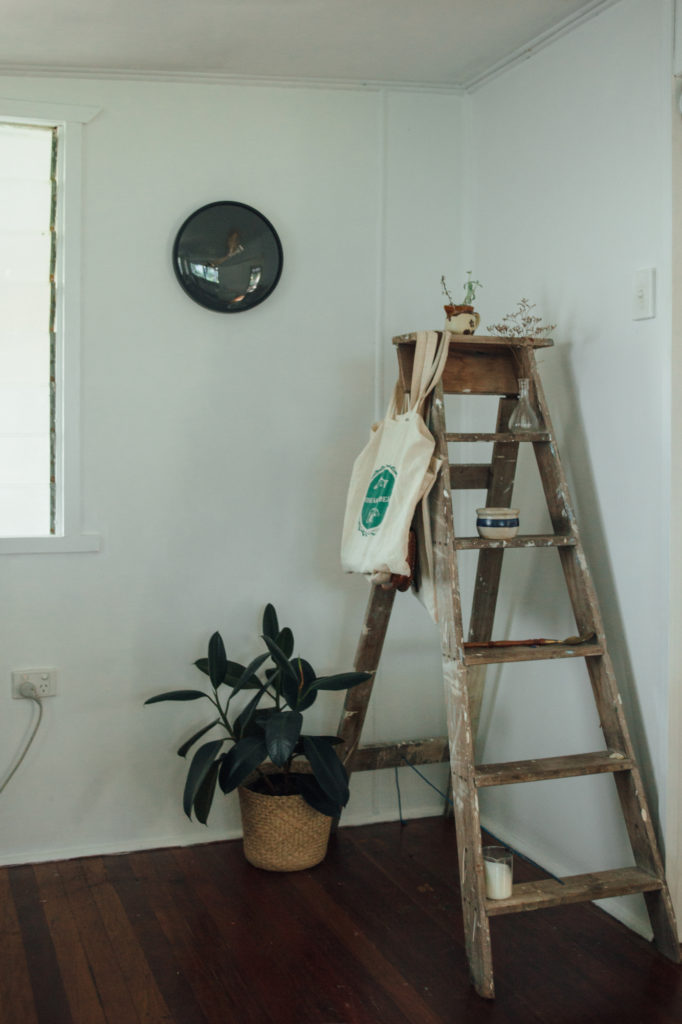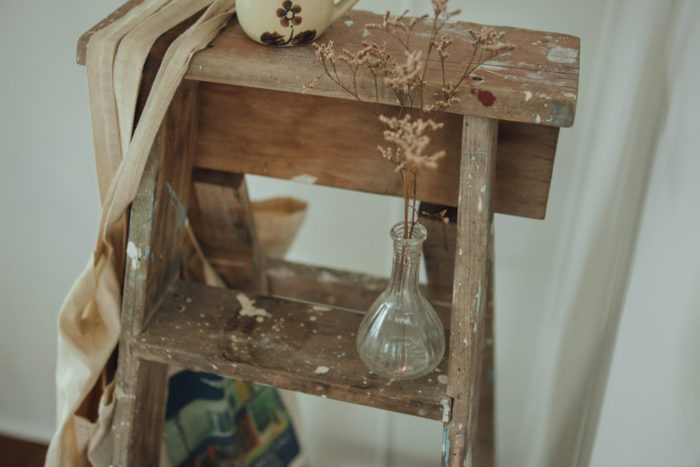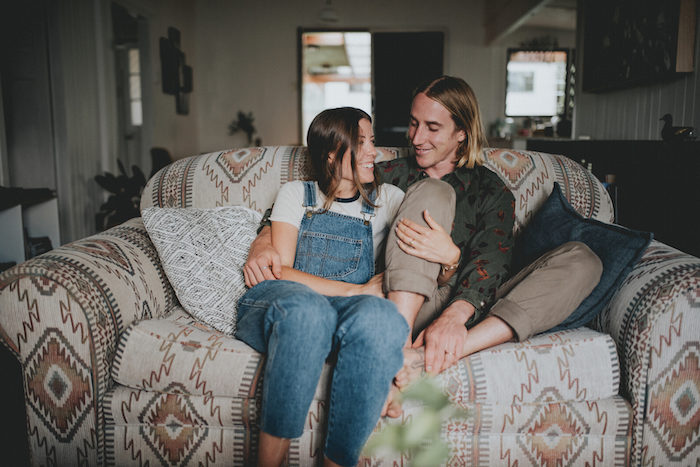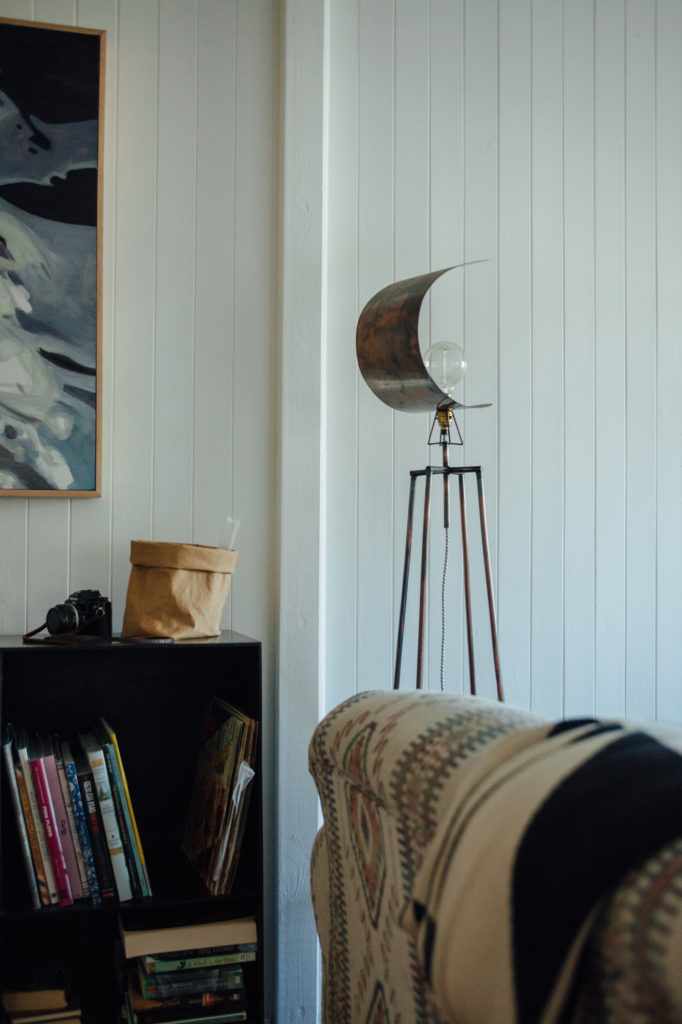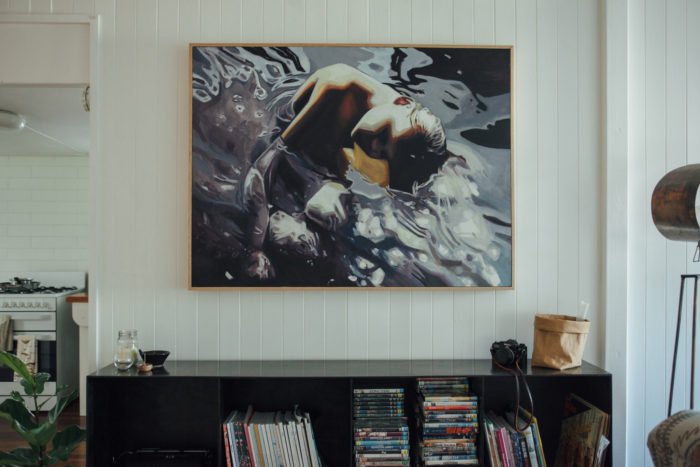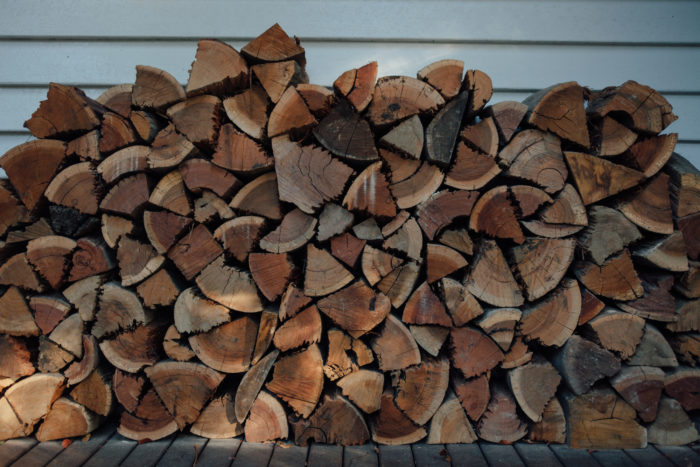 Stay tuned for part two of At Home with Ryan and Lauren.
Details:
Structural/Interior Renovations by: Harvest Design House | Interior Photography: Ryan Jones Photography | Photography of Ryan + Lauren: Ben Sowry