"Being organised makes life easier".
This simple belief and love for being organised led Sydney based New Zealander, Beck Wadworth to create stationary and lifestyle brand, An Organised Life in late 2013.
Combining her love of stationary, fashion, design and typography, AOL has expanded to include notebooks, travel journals, calendars, and a collaboration with design powerhouse, Karen Walker.
No small feat when you consider Beck launched AOL whilst simultaneously juggling a full-time job.
As a personal fan of all things AOL (including her blog posts on productivity tips, digital organisation and managing a side hustle), interviewing Beck for my new series 'At work with', made perfect sense.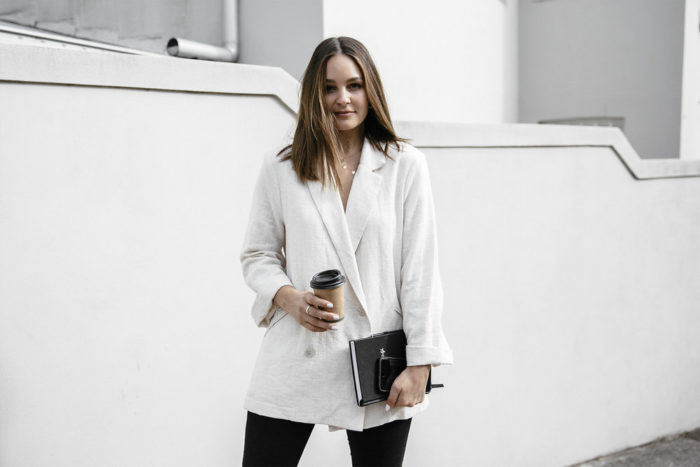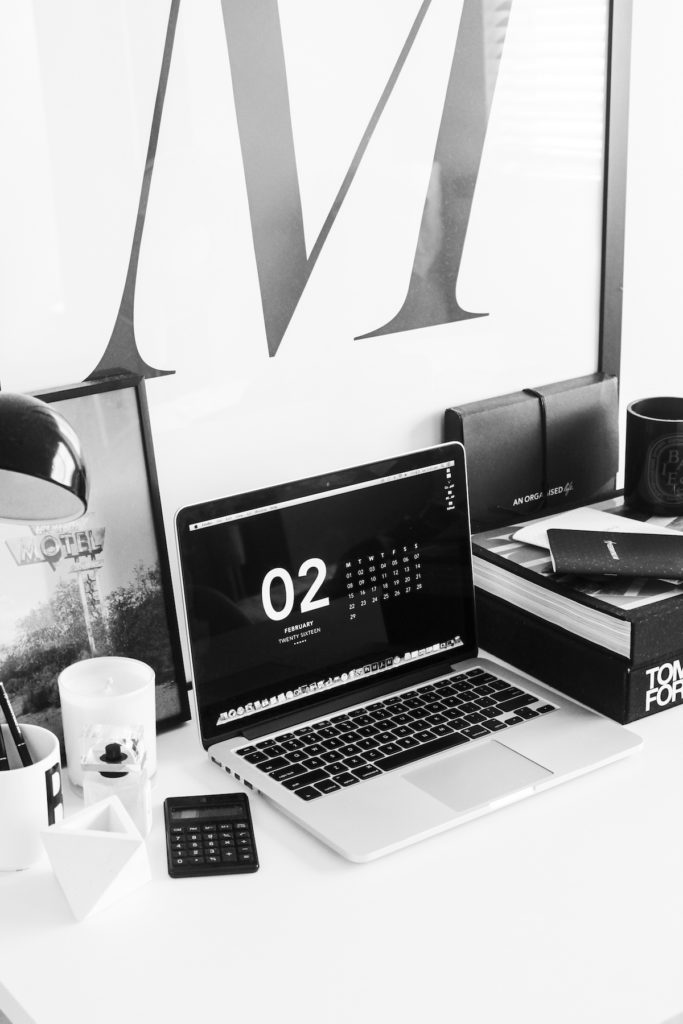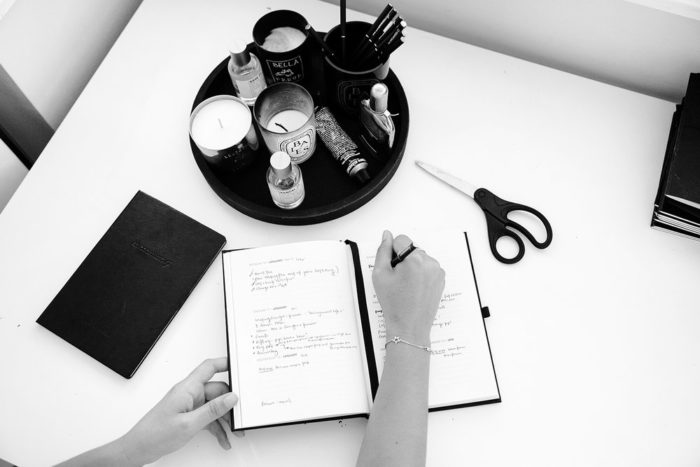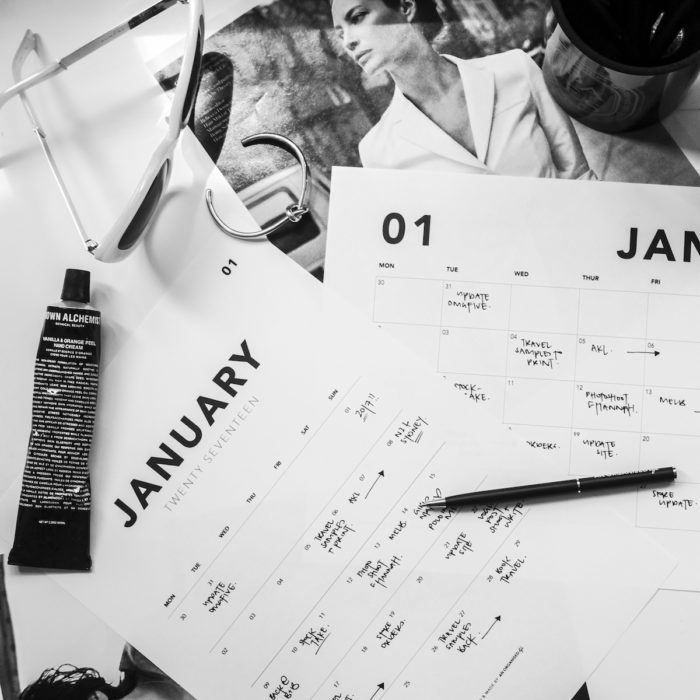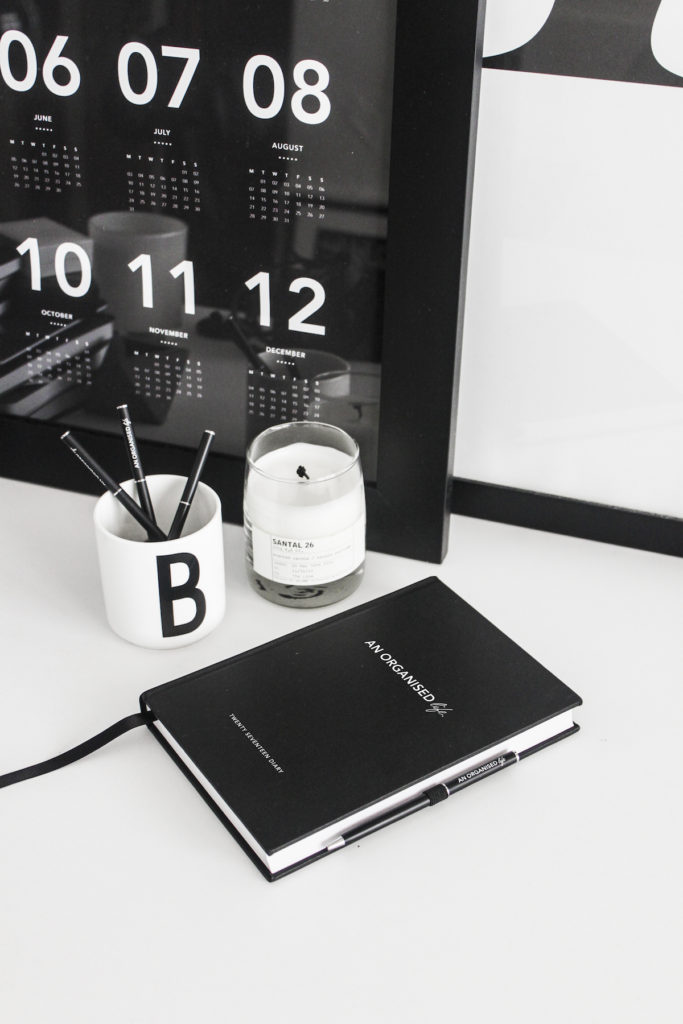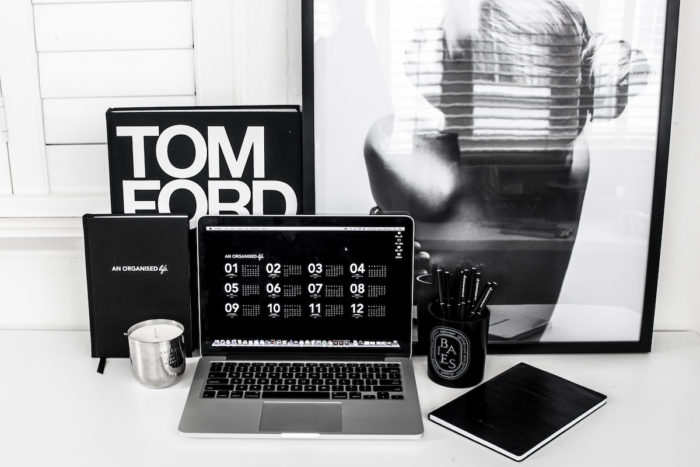 + What inspired you to create An Organised Life?
Both my personal and design style have always been monochromatic and minimalistic.  At the time, I couldn't find a diary that complimented my vibe whilst also being functional with everything I needed for my daily life. This was when An Organised Life was born.
The first diary was a bit of a test run I guess. Being me, I was cautious and didn't want to jump in too deep. I was lucky enough to get an amazing response and the 2014 diary sold out in three short weeks. From there, An Organised Life began to grow into a destination for stylish and functional products as well as providing tips for organising your life.
+ How did you combine working full-time with AOL? And how did you know when the right time was to step back on your day job? 
It was definitely a hard decision.  I loved my day job but after a full on day at work, I would get home at 7pm, miss dinner and undertake 5+ hours straight of An Organised Life.  This included online orders, wholesale orders, PR, design and everything in between. In December 2015 I brought on a Sales and PR team to help me and finally by May 2016 I went part time in my day job. I get so much done in my An Organised Life day, and as a result, definitely have a better balance.
+ What do you love about the AOL?
I love everything about the business. Before AOL, I had no business experience, just PR, Marketing, Ecom, Social & Graphic Design.  Basically everything creative! ha, so jumping into business was a slow and steady process for me, as I learnt all the important elements along the way. I definitely made a few mistakes but as I've grown and the business has grown its all happened at the right time. Google was my best friend for a long time!!!
+ Describe your personal design aesthetic.
Minimalistic, clean and monochrome.
+ What does a typical day look like for you?
My days are always varied which is what I love. Three days a week I work at the Bec & Bridge office and three days a week I work on An Organised Life.
My days working AOL typically start by being up and ready to start by 7.30am (I'm a morning person), with a coffee and smoothie in hand!
The first task I do is look over my to do list that I've jotted down the night before.  I prioritise the three things I want to concentrate on followed by the morning and afternoon segments for my day.  Emails follow, then on to online orders.  These two things never change, and are always the priority.
After these tasks are completed, my day can consist of anything and everything.  From photoshoots and client meetings, to designing my next range or packing wholesale orders for my 70+ stores.
I'm across every aspect of my business and very hands on. Every day is different.
I'll usually finish working around 8 or 9pm.  Having your own business makes it hard to press stop but I wouldn't have it any other way. I love it.
+ What is your top tip for staying organised at work and in your personal life?
Learn to prioritise.
Always write a big to do list the night before. This will help you mentally prepare for the day ahead.
Time management is key – segment your day and always work through your top three priorities first.
Declutter – a clear space equals a clear mind.
If you live a fast paced life, always write in pencil so you can re-shuffle things around with ease.
Schedule in 'down time' during your week and weekend.  It's important to have a balance.
+ Any new developments you can share with HSJ readers?
Yes, lots of exciting things in the pipeline for AOL, a lot can happen in 365 days! This year I am concentrating on expanding internationally and growing the product range.
Details:
An Organised Life | Instagram: @anorganisedlife