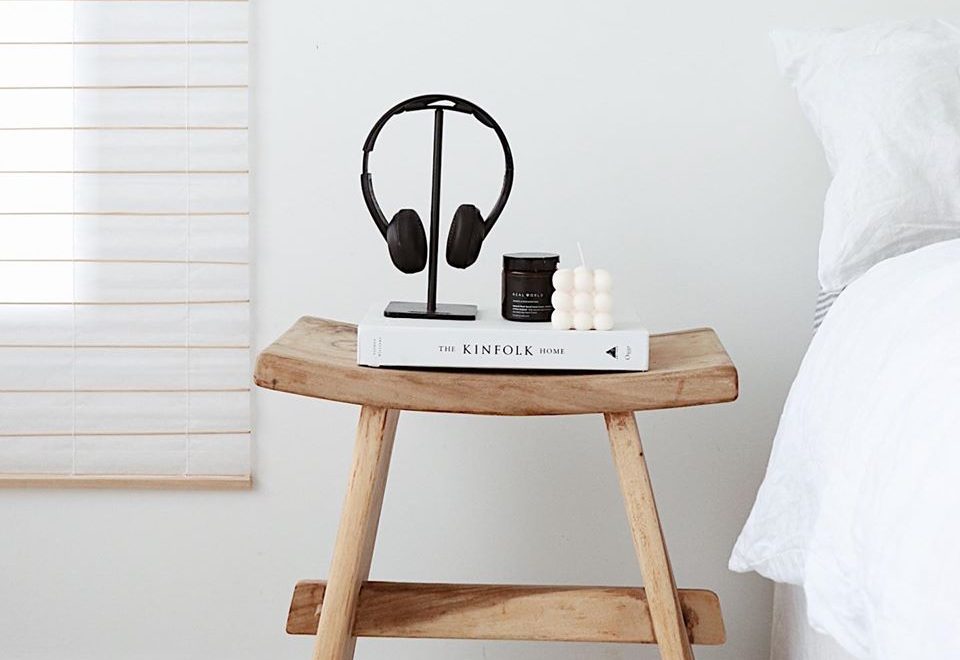 A beautiful new 'black barn' build in New Plymouth belonging to Jane & Marc Murray proves that building on a budget can still result in a stunning functional family home.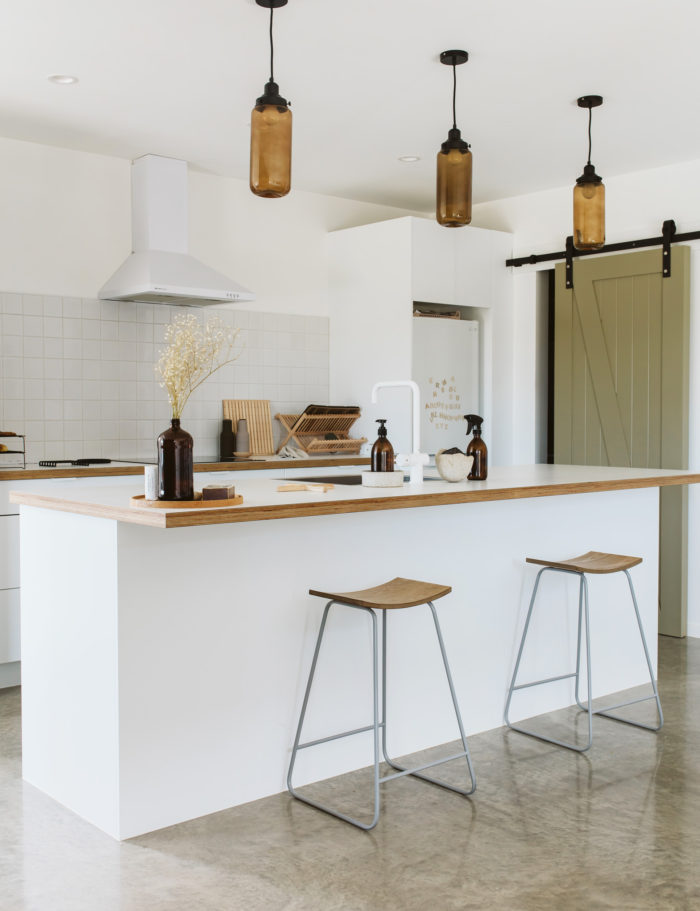 The Murray's impressive kitchen is made from plywood joinery with a laminate bench top and features polished concrete floors. The barn door was made by the builder and painted with Resene 'Lichen' a soft olive green colour.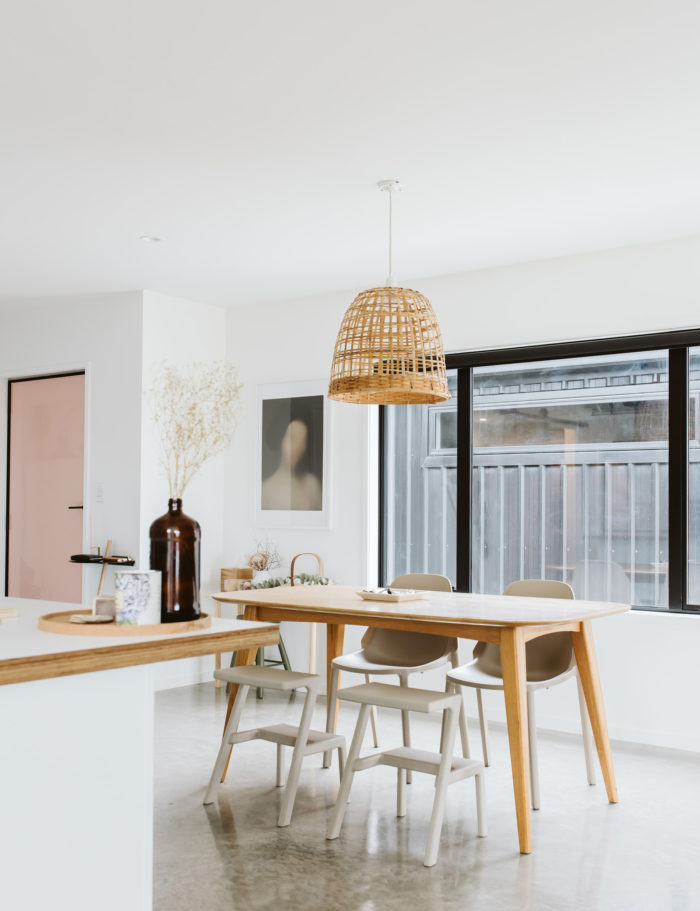 Resene colour 'alabaster' is used throughout the house. (This colour is a near white with a light blackened edge).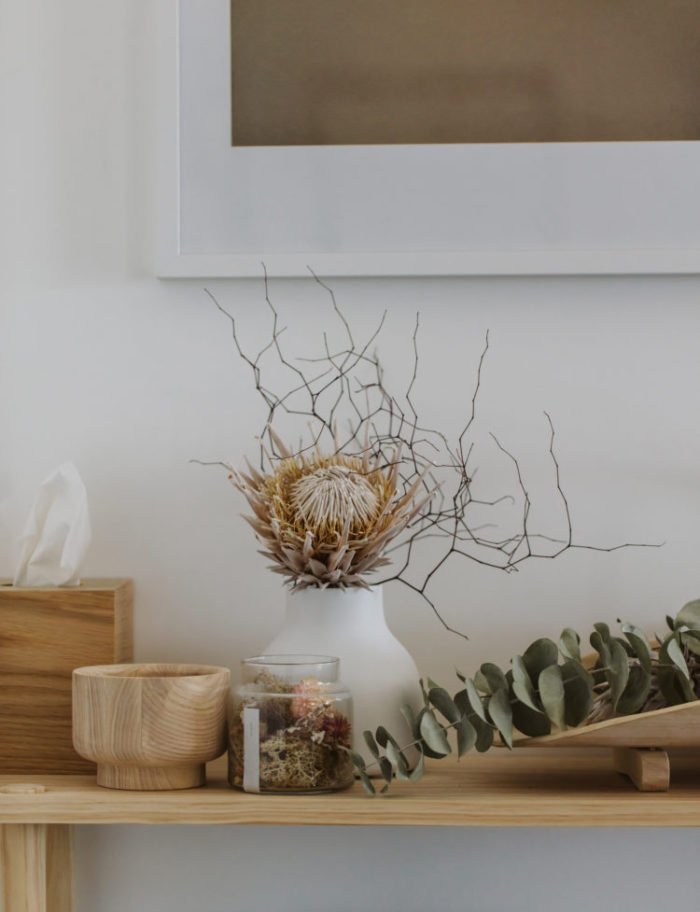 Jane's love of styling and interior design is evident throughout their home. Jane is a lover of bargain hunting and has sourced a lot of objects for the home on sale or her handy husband has made some of the pieces.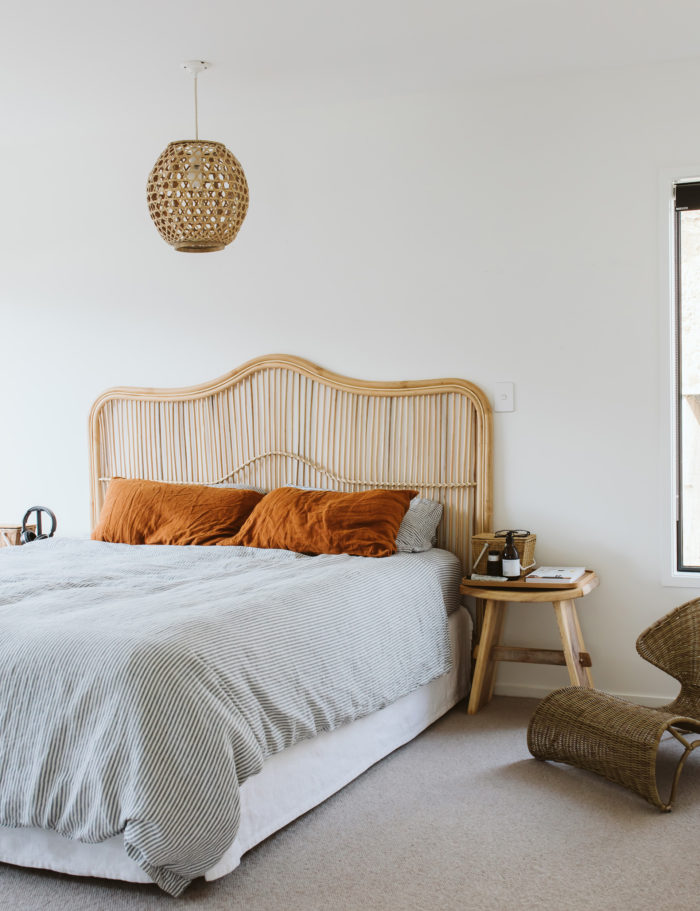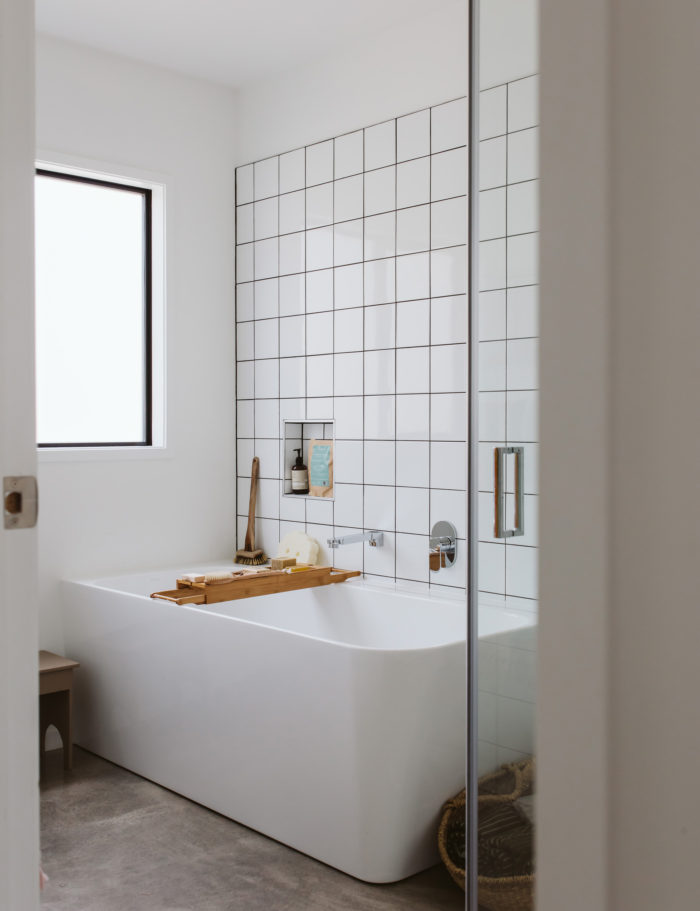 Square white tiles around the bath create a graphic grid with contrasting black grout.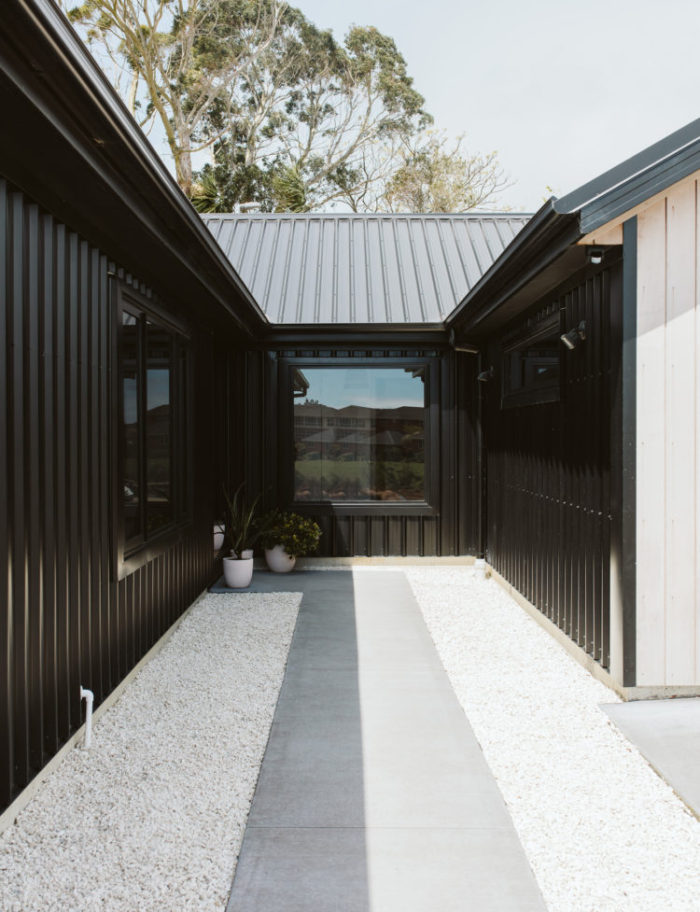 Using black aluminium means the home is low maintenance which saves a lot of money in the long term.
Photographs from: https://www.homestolove.co.nz/
See more from Jane over at: https://www.instagram.com/behindtheblushdoor/
Paint: https://www.resene.co.nz/