In recent years the humble Dahlia has exploded in popularity throughout the world. Once perhaps just seen in your Nana's garden they are now a common scene in a variety of gardens throughout New Zealand. They come in a vast array of sizes, shapes, colours and are relatively easy to care for! One of the best things about growing Dahlias is that each year the tuber(s) multiply, meaning that you will get more plants. You could move them to other parts of your garden, swap / trade or give away to family and friends.
Here in New Zealand it is recommended to plant tubers from late August right through till late October (but you can plant up till December.) As long as the threat of frost has passed, the tubers can be planted.
Dahlias love the sun so need approximately 4 hours of sunshine each day. Plant about 5-6cms deep. They like compost, blood and bone, liquid fertiliser and lime. The large varieties (e.g. Dinner plate) need to be staked because once they flower on mass there are lots of heavy flowers which can cause the plant to tip over.
It is recommended to regularly deadhead the flowers so the flowering season is prolonged and also some people advise to pinch out the tops (the young growth tips); this will encourage more growth which means more flowers! I personally do not 'lift' dahlias each year because the Hawkes Bay is relatively warm, some people in colder climates do lift them in June/July and store them over the cold period.
Feeding, regular watering and good spacing is the best way to prevent disease and pests from attacking your dahlias.
Dahlias make the most beautiful cut flowers in vases and can last 5 – 7 days if the water is changed every day or every second day. Welcome to your new obsession!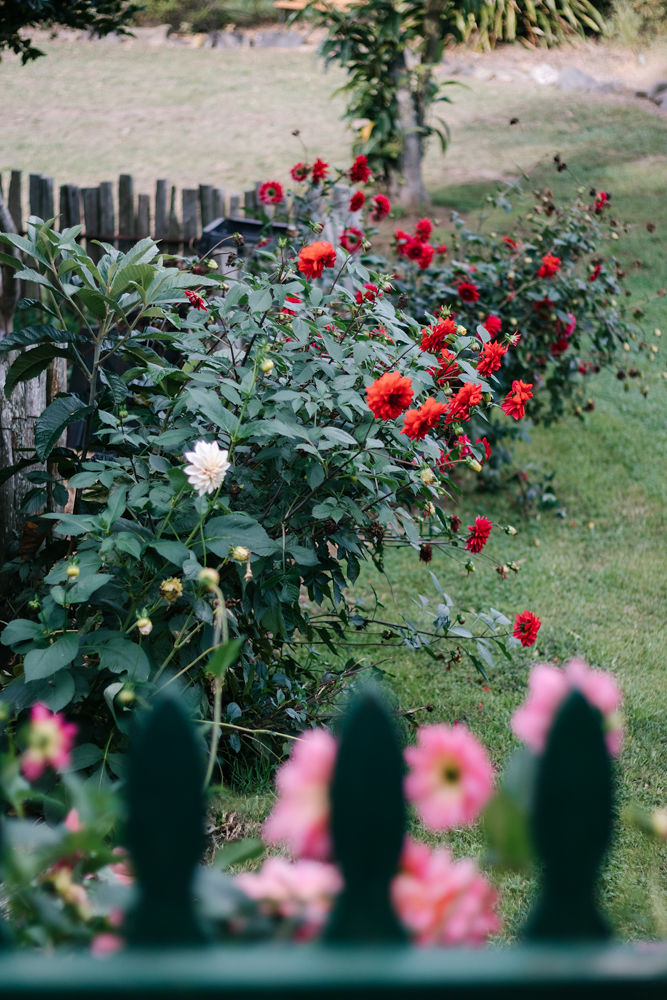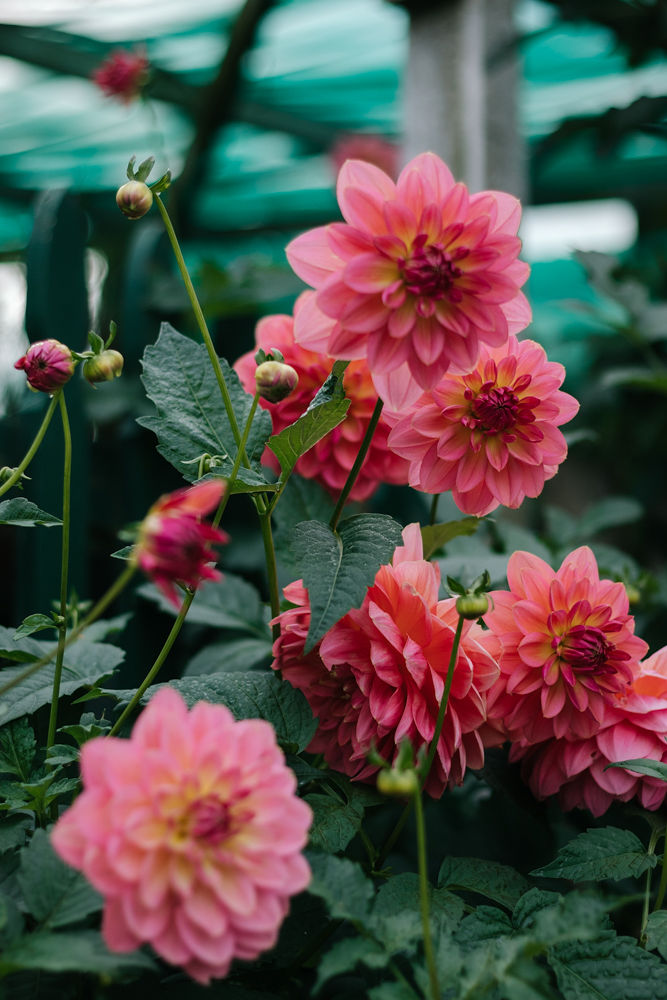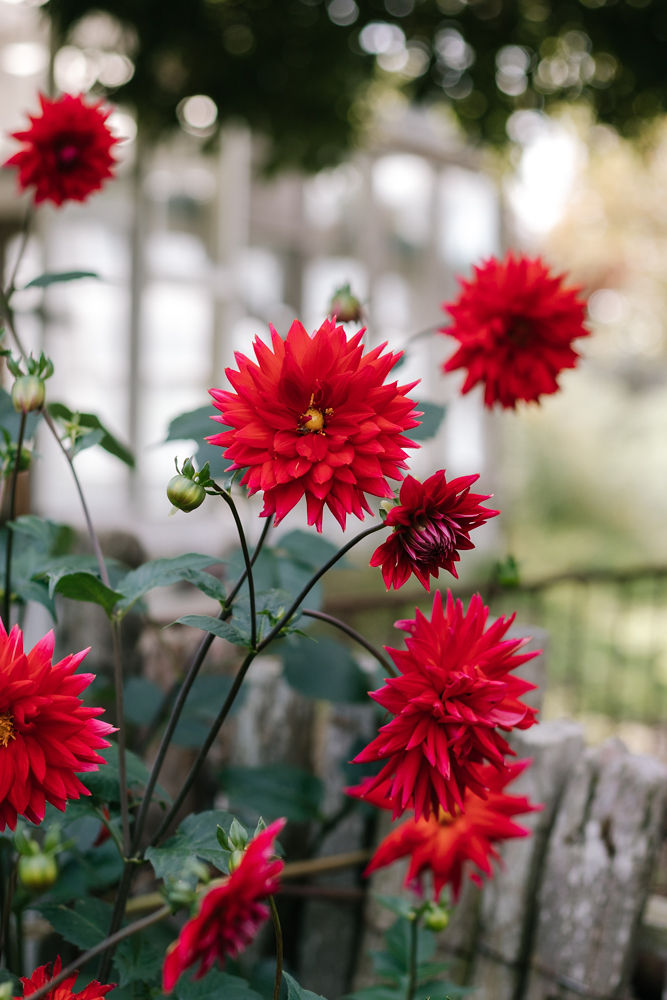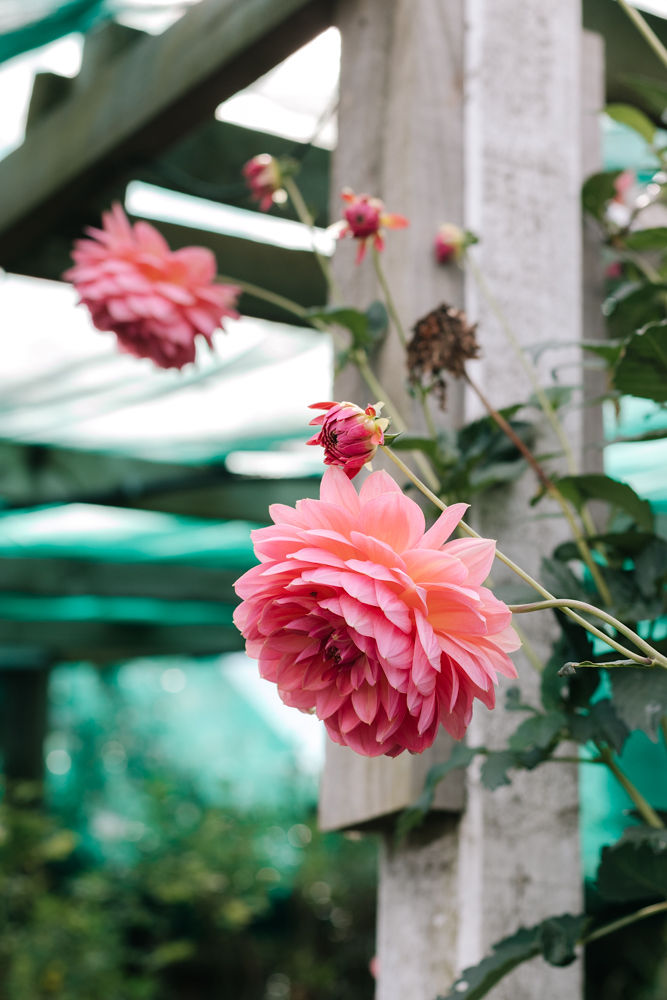 Photography:
My home in Central Hawkes Bay