One of the reasons I love to produce Home Scene Journal is it allows me the opportunity to step inside other individuals homes and see the magic they have created for themselves and their families through thoughtful design. After launching Home Scene Journal in 2015, I wrapped the first year of writing by sharing my favourite interiors of the year. I loved being able to look back at all the homes shared, and I could see it was a  reader favourite too.
With another year nearing a close, and new stories to share with you all in 2017,  join me in revisiting my favourite interiors of 2016.  Delight in each of the spaces and the stories their owners have shared.

Favourite Interiors of 2016
Hall We Need
Home of Jessica Britten & Warren Durling
One of my absolute, all time favourite stories to come from this year is the Historical Hall home of Jessica and Warren and their renovation journey that is 'Hall We Need'.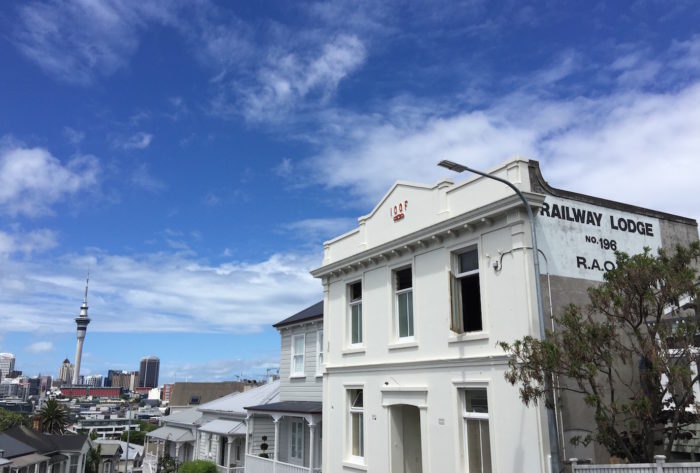 Courtyard House
Architect & Interior Design: Robson Rak Architects | Photography: Shannon McGrath
After 15 years of living in Hong Kond and Tokyo, the homeowners of Courtyard House brought the beauty and design of Japanese Architecture back to Melbourne. This home is one not to be missed.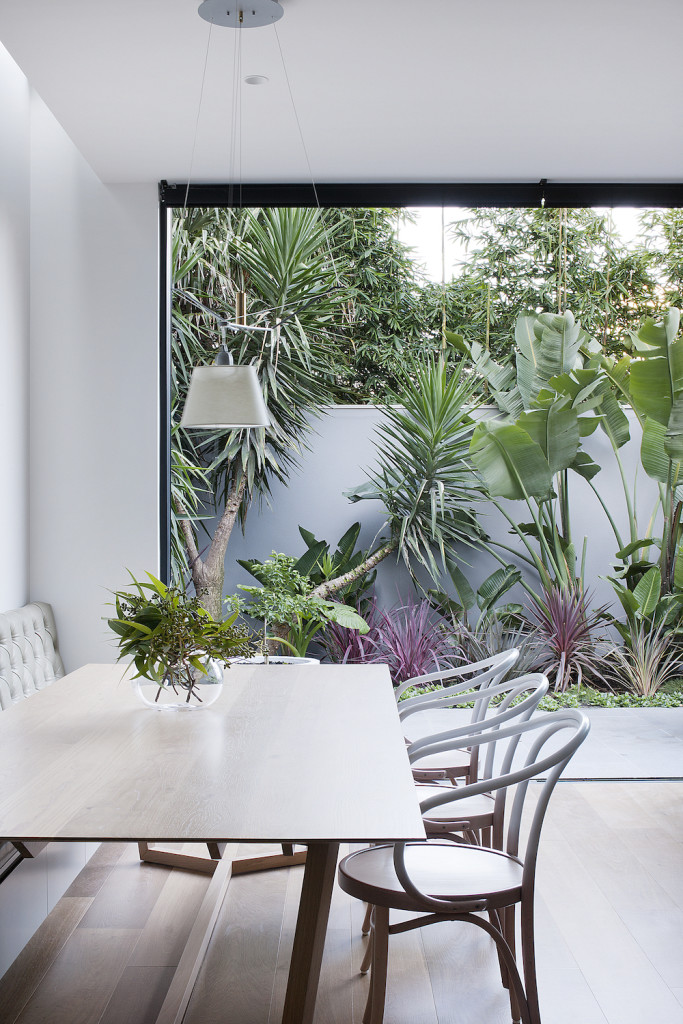 O'Grady house
Architect: Whiting Architects | Interior Design: Carole Whiting | Photography: Sharyn Cairns
Take a glimpse behind the pink barn door to find what lies within this Melbourne home. Where the lines between interior design nd decorative elements blur and volume and form are used to conceal and reveal views.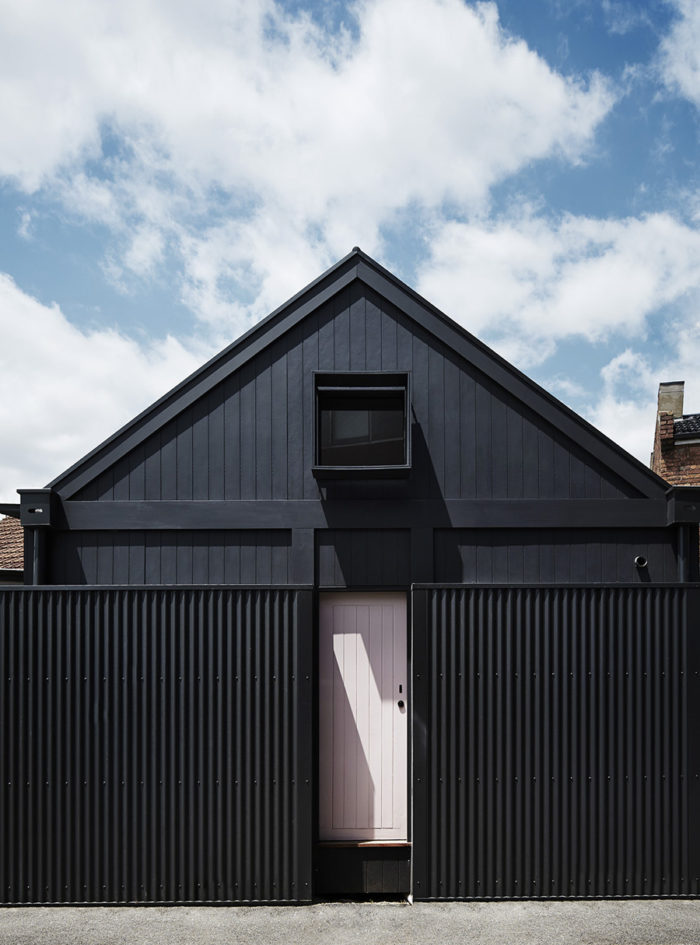 At Home with Victoria Smith
Photography: Jessica Comingore
Editor of SFgirlbybay, I had the pleasure of interviewing Victoria and sharing her favourite room with THS readers. Known for her bohemian modern style, Victoria describes her home as bright, comfortable and eclectic.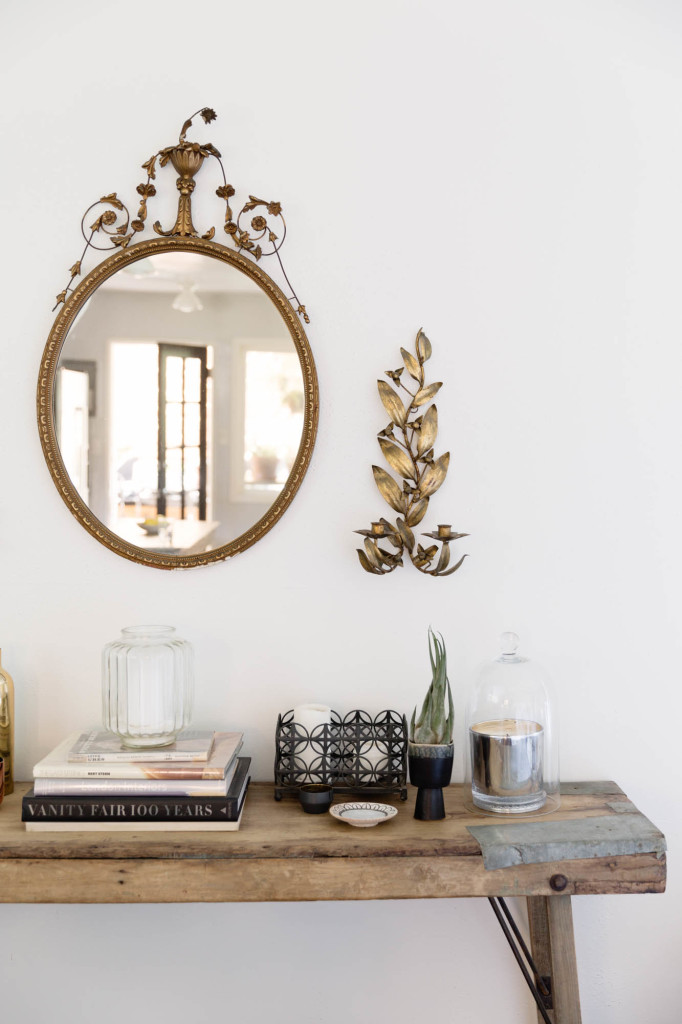 Blush
Photography: Amanda Thomas
Owner and creative director Kelly Karam, found the perfect spot to house Blush, a boutique flower and gift store. With a modern and feminine aesthetic, delight in the beautiful details and rich materials throughout.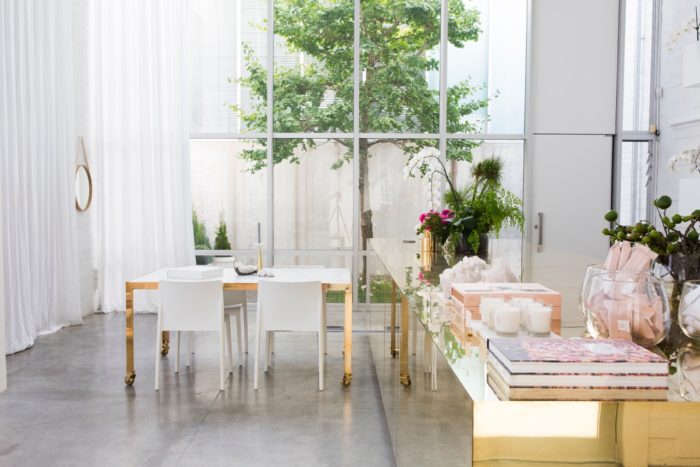 About Thyme
Photography: Toni Larsen Photography
About Thyme coffee shop sits perched a stones throw away from the roaring waves and sandy shores. A black 20-foot shipping container with bi-fold doors and interior decor all sourced from second-hand stores and all repurposed. Whitewashed interior walls help bring that beach vibe aesthetic inside alongside the eclectic mix of plants, copper, timber, and terracotta detailing.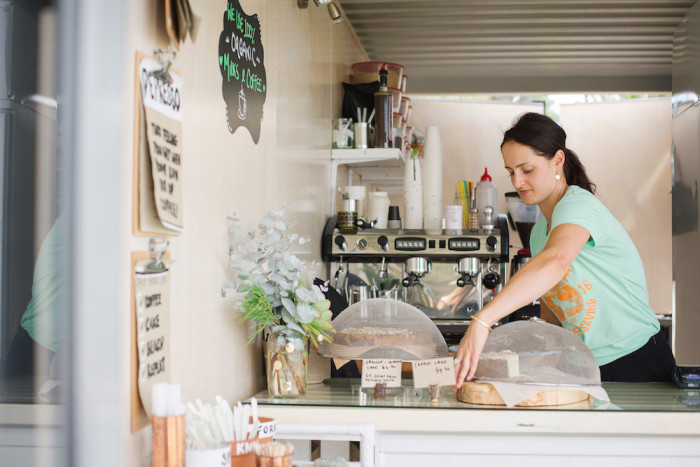 Twig & Arrow Studio
Photographer: Anahita Paul
After undergoing a refurbishment earlier this year, the Twig & Arrow studio in Brooklyn, Wellington is now a versatile space with light and room to move – the perfect home for talented creator of botanical designs, Mindy Dalzell