In the Auckland suburb of Riverhead, a former Army home has been transformed through an extensive renovation overhaul. Room by room, the once dark and dated home is now a light, airy and calming space for a family of four to enjoy. 
Homeowners Julia and her husband, renovated their 120 m2, four bedroom home while raising their four-year-old son and 12-month-old daughter. Situated on just over 1000 m2 land, the
 compact design provided an opportunity for thoughtfully considered design details.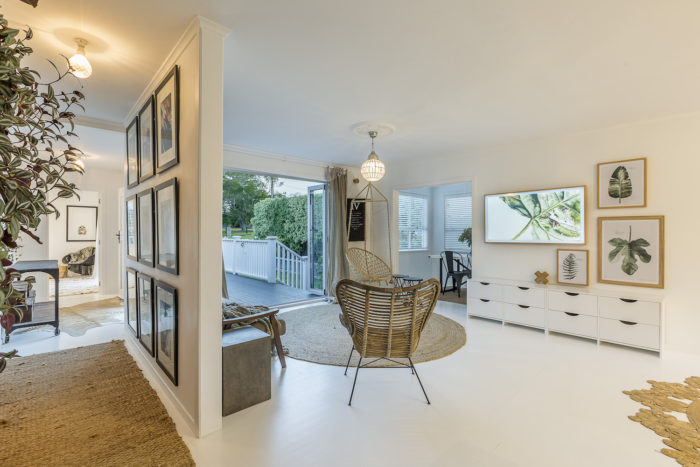 A Samsung Frame TV sits seamlessly in Julia's gallery wall alongside prints from My Deer.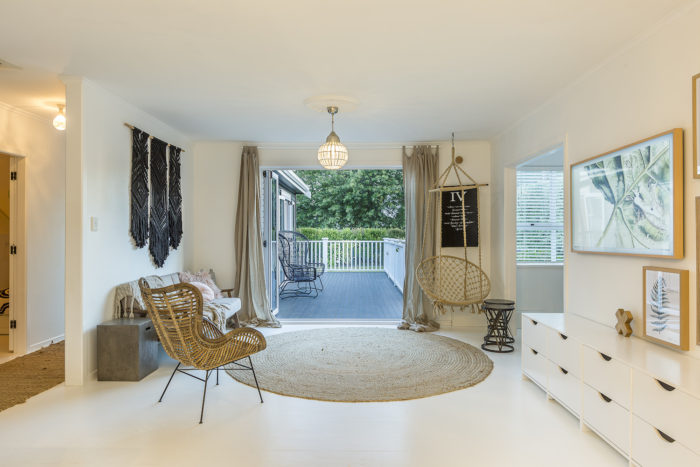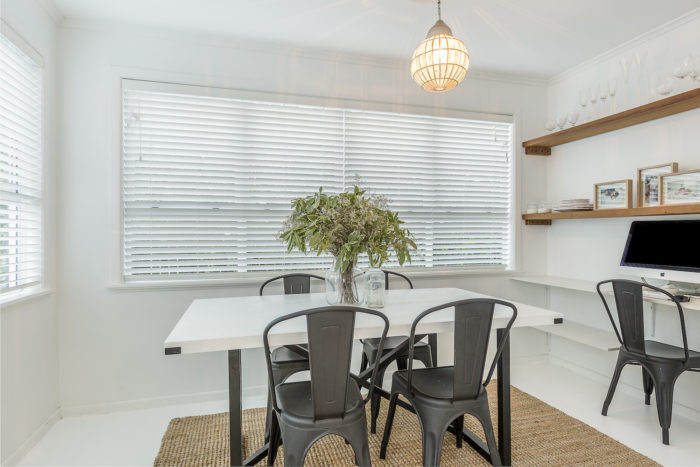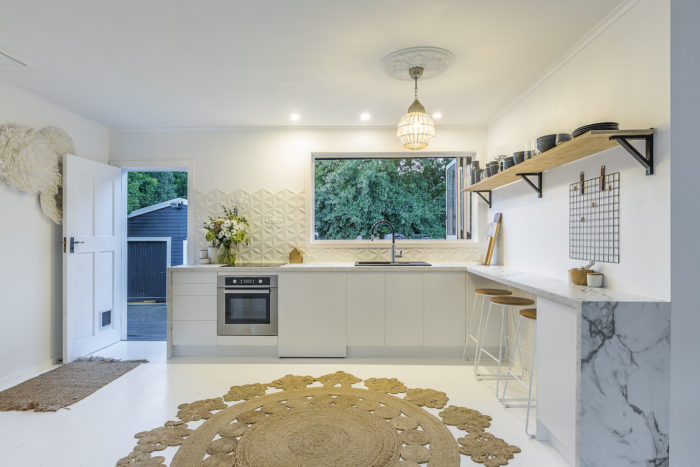 Armidillo & Co rug, tiles from Tile Space, lighting from Early Settler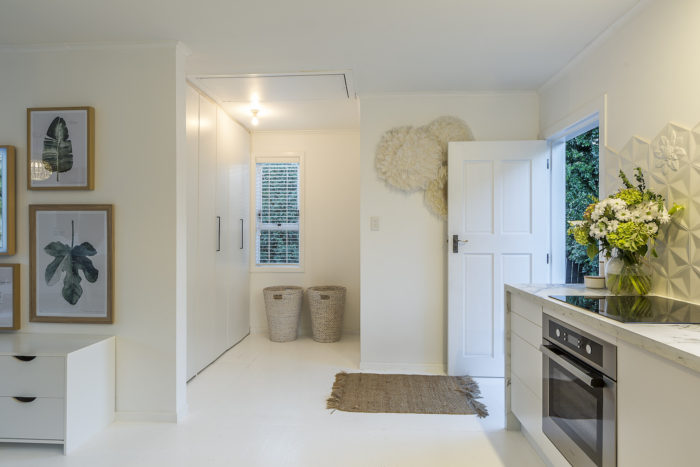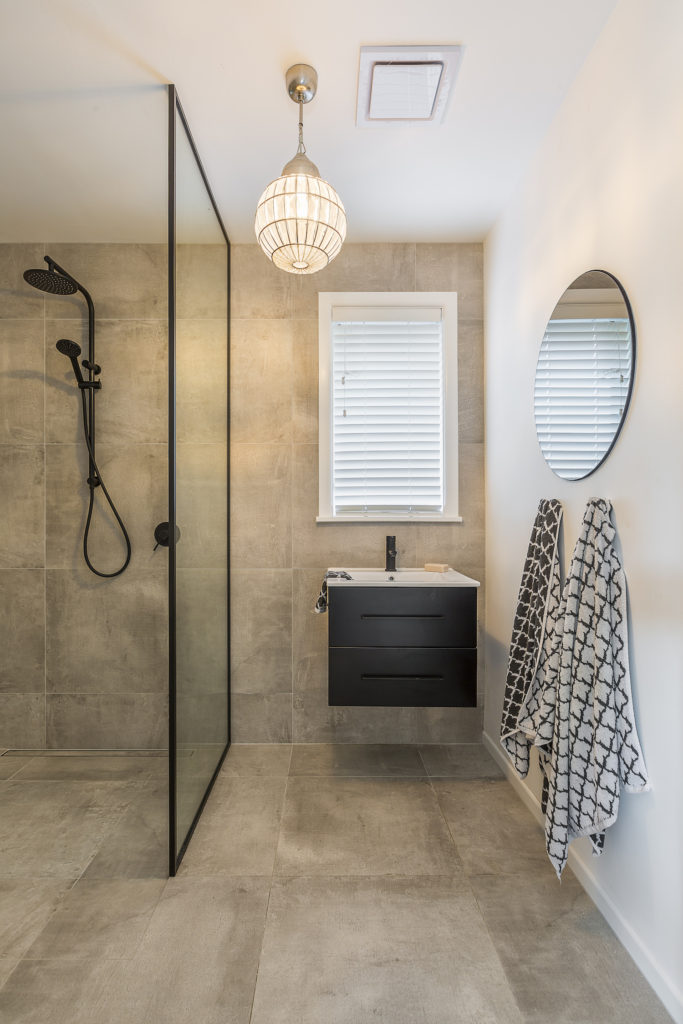 + What is your favourite part of your home?
Our backyard; it's the hub of our home and with a big flat section, we love that we can include the sleepout, treehouse, pool and a massive deck. We really enjoy entertaining so it's the perfect place to relax with family and friends.
+ How would you describe your design aesthetic?
We like a clean, fresh, uncluttered look. Very neutral based and if I was to choose a design style it would Scandinavian design.
+ How long did the renovation process take?
We moved into our home four years ago. Throw in two pregnancies and life with newborns and it has been slow going, renovating room by room. Most of our design decisions have been made to make the home more family-friendly, providing an easy living, lovely home to live in. The slow approach has worked in our favour, giving us time to consider changes rather than making quick decisions under pressure.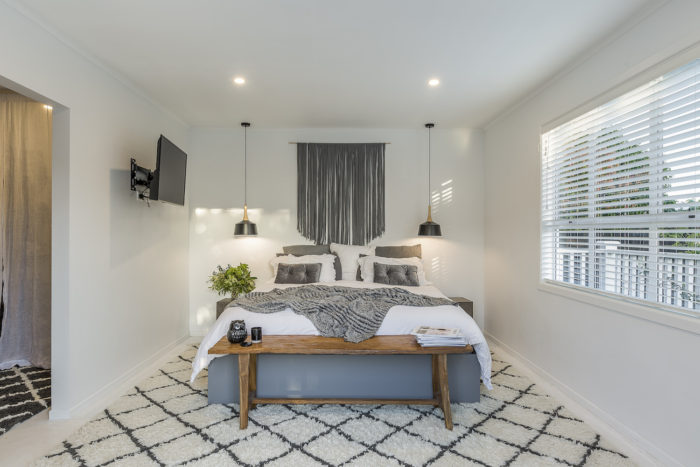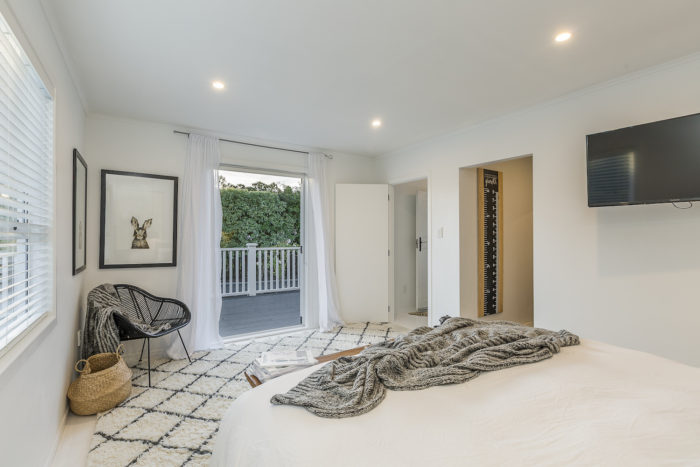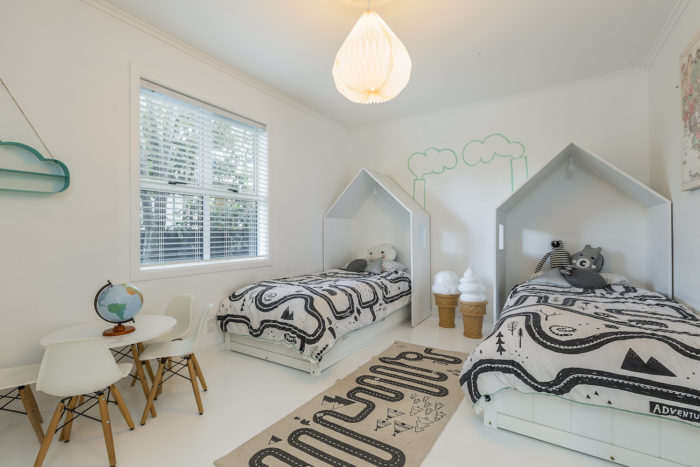 Handmade touches create a personalised space for their son; Julia painted the wee chimneys and her and her husband built the house bedframe. Lighting from Freedom Furniture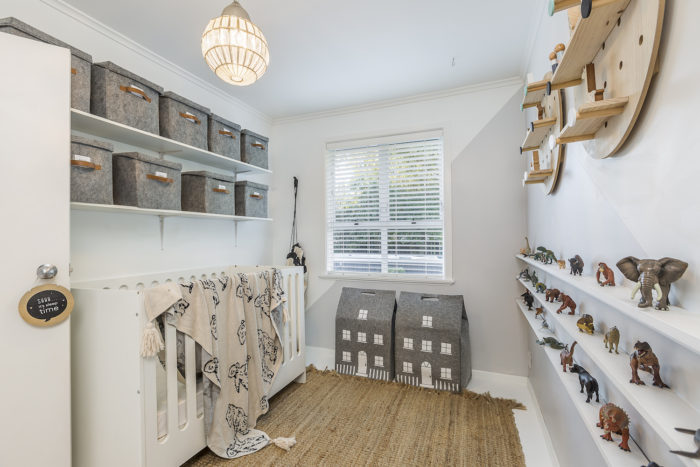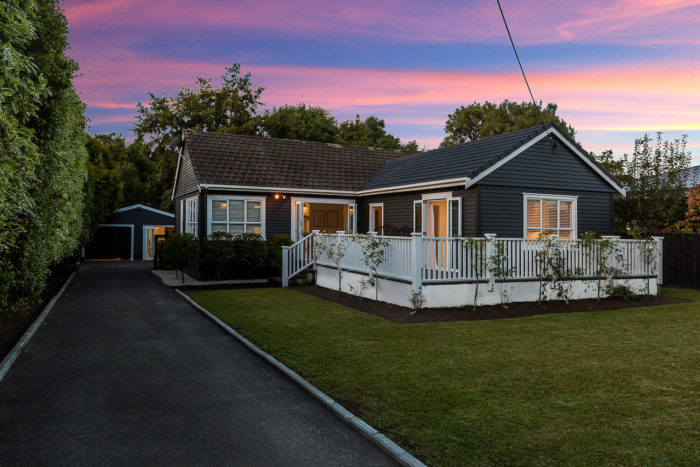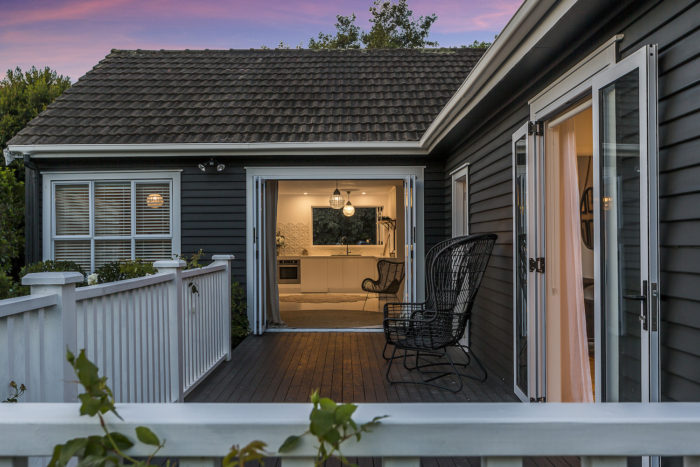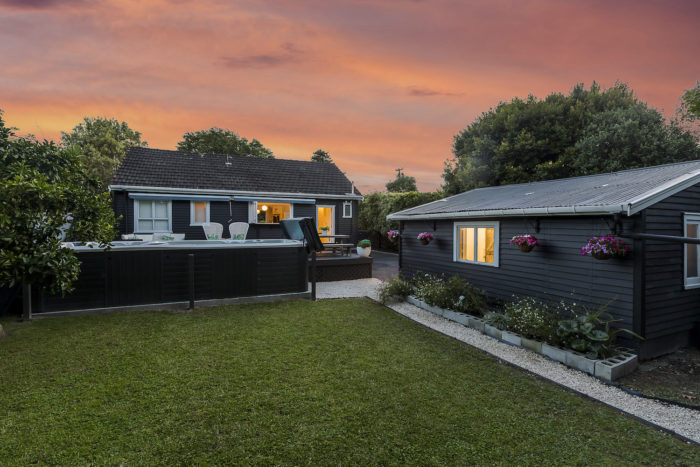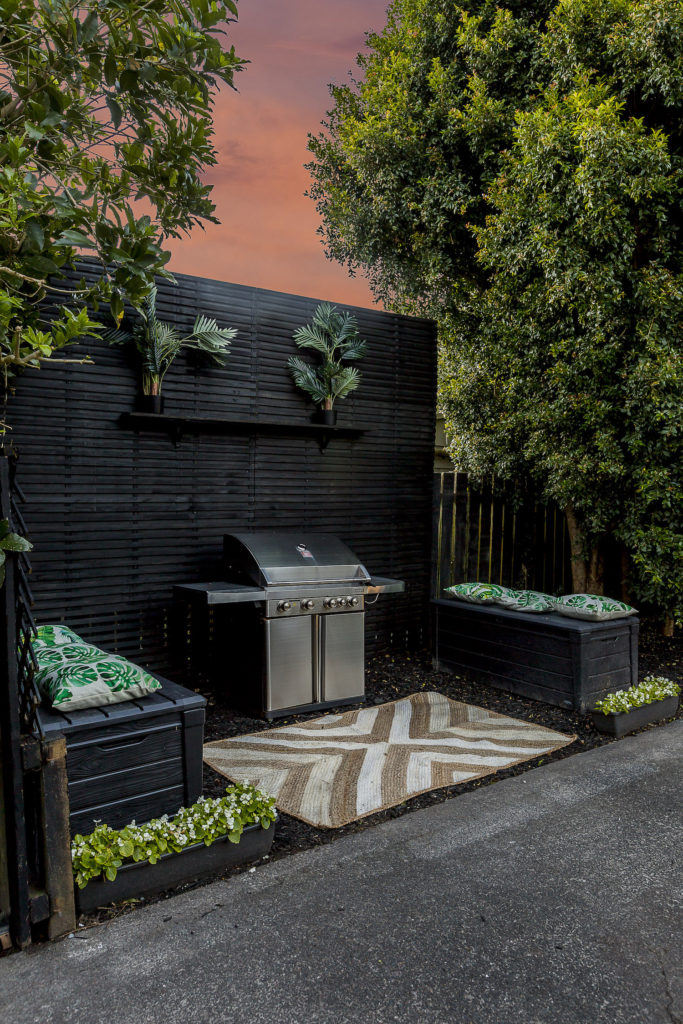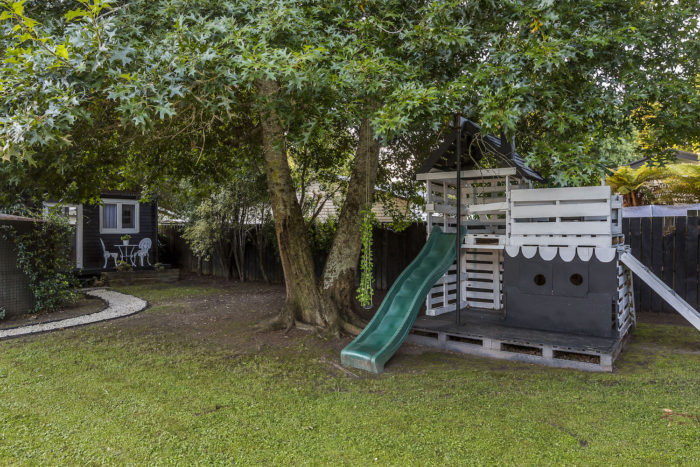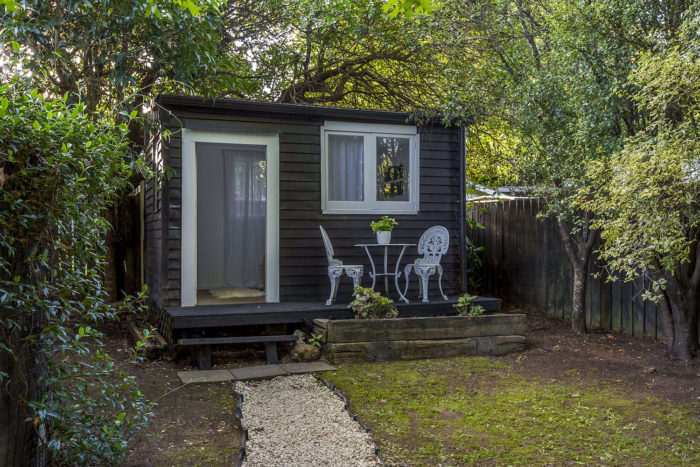 Previously a garden shed, the sleepout provides a private and inviting space for any guests.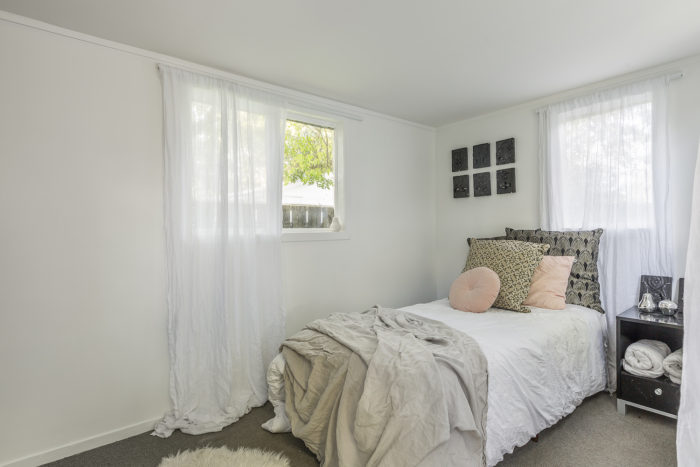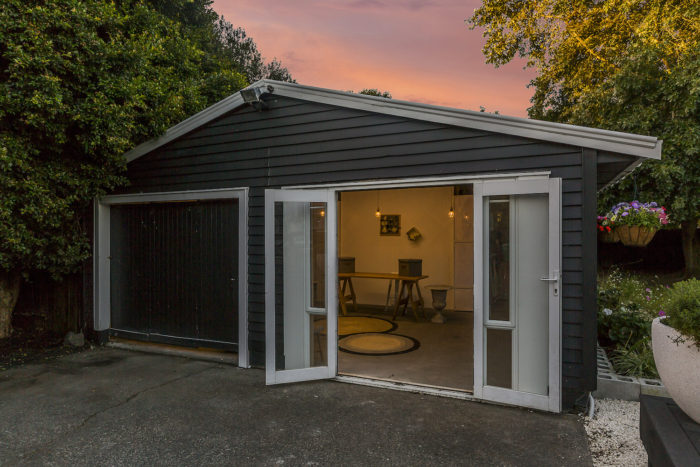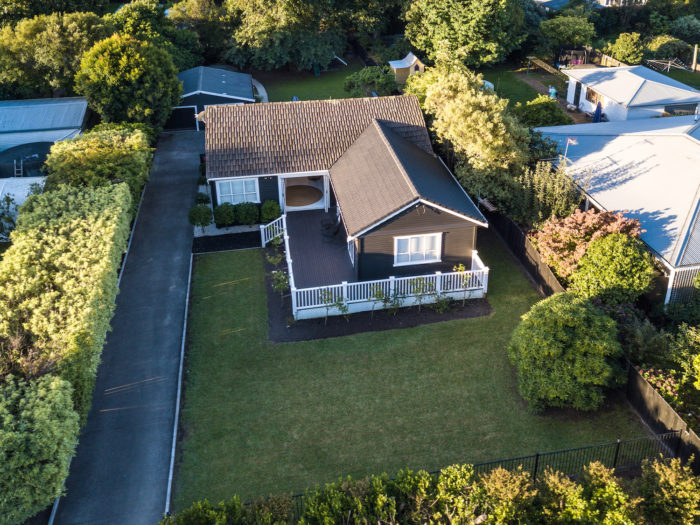 + Did you encounter any complexities?
Mostly it's been a really easy process with only a few mistakes were made along the way. We thought we thinking we would save money but it ends up costing more when an idea has quite worked out. But all and all we have loved the process.
+ Any special materials used?
Flooring is probably our biggest impact made. When we moved in the floors were a dark oak, showing up every single hair. We had it professionally sanded back and we painted the floorboards white. We quickly realised this was the best decision ever; however, this was one of our cost-saving ideas that went wrong. A few months later the experts were called in to conduct a professional paint job.  We absolutely love the result and it's so much easier to maintain!
+ How would you describe your approach to renovating?
Overall, a bit ad-hoc.  I am a creative person so when I have an idea I go full steam ahead. I love mixing inexpensive items with more expensive designer pieces. Our kitchen splashback is one of those big ticket purchase items, but it was worth it. I truly believe if the bones are good, everything else falls into place.
+ Where do you draw inspiration from?
I draw inspiration mostly from pinterest or pieces I see on the internet.