Four Ways with Foraged Christmas Wreaths
This holiday season, get creative and have fun making your own Christmas Wreath.
Now that December is finally upon us it's time to spread some seasonal cheer and decorate your home.
Creating gorgeous foliage wreaths are the perfect way to add a little festivity to your home.  Simply use what you have in your garden or go foraging for what you need.
I had fun styling and photographing this Christmas shoot (one of a few Christmas related features to come),  once again collaborating with my talented friend, Amelia Addis of Botanica.
Amelia's created four foraged Christmas Wreaths you can easily replicate. Each perfectly imperfect from a pared back Christmas style or a more traditional look.
Take the hassle out of the creating your own Christmas Wreath with these simple 'how-to' tips from Amelia.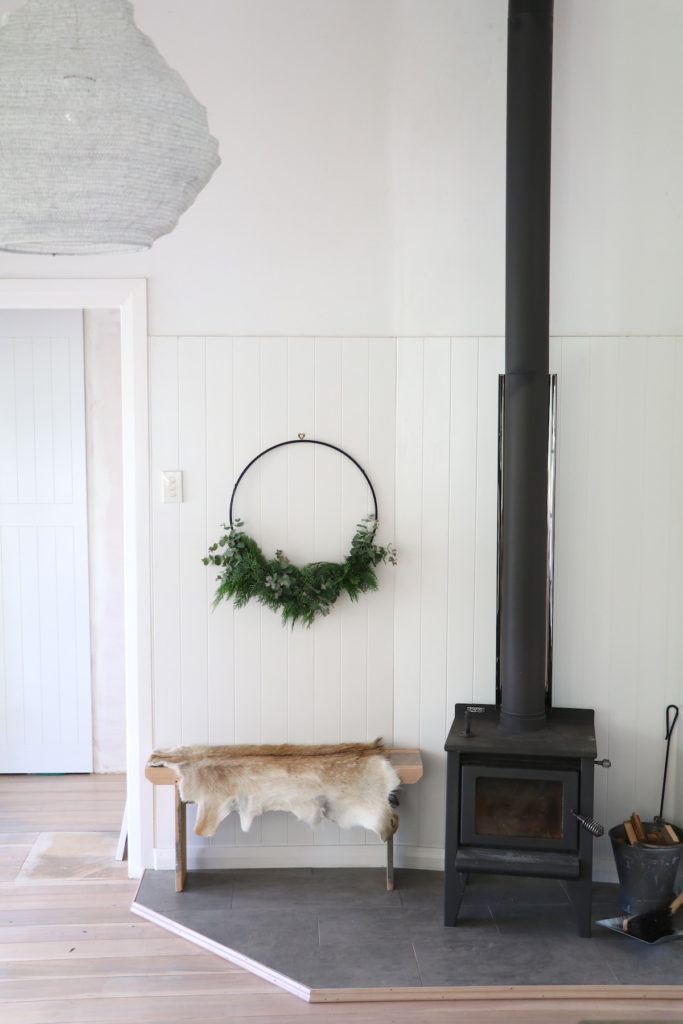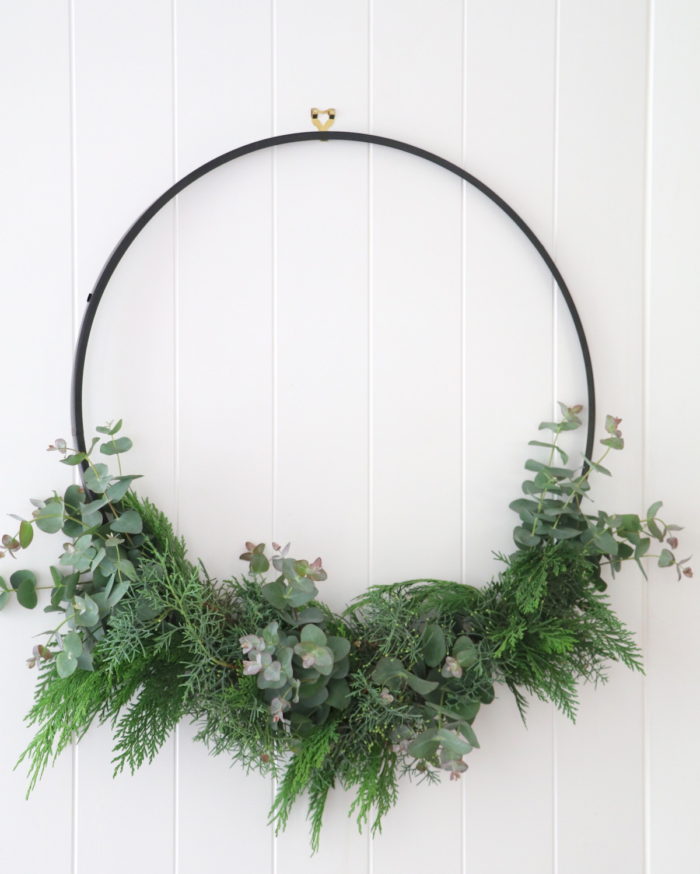 Amelia's simple 'how-to':
Half or Full Foliage Wreath:
What you'll need:
Eucalyptus (Gum)
Conifer
Macrocarpa
Black kmart mirror (frame only), or something similar
Scissors
Thin wire/Floristry wire
To create the half wreath, start by cutting the foliage piece to the your desired length (but not too long). Start from the middle of the frame and attach your first piece of foliage using thin wire.  Floristry wire is perfect as it easily bends around the frame, holding the foliage in place. You can ask your local florist store if they sell it.
Keep adding to the wreath by mixing foliage branches as you go. Overlay each new piece of foliage on top of the previous stem end and use foliage of different textures to create fullness.
This wreath will dry with some of the foliages (such as macrocarpa) changing colour. To maintain the colour, stick to different varieties of gum.
Amelia recommends this wreath is best made either the day of, or the day before required for freshness. Alternatively you could use an oasis wreath base which you would soak in water first to help it last longer. After that you would simply need to spritz it with or dunk in water every second day for a few minutes. 
If you like a more traditional full wreath, continue adding foliage to the frame until the wreath is full and you're happy with it.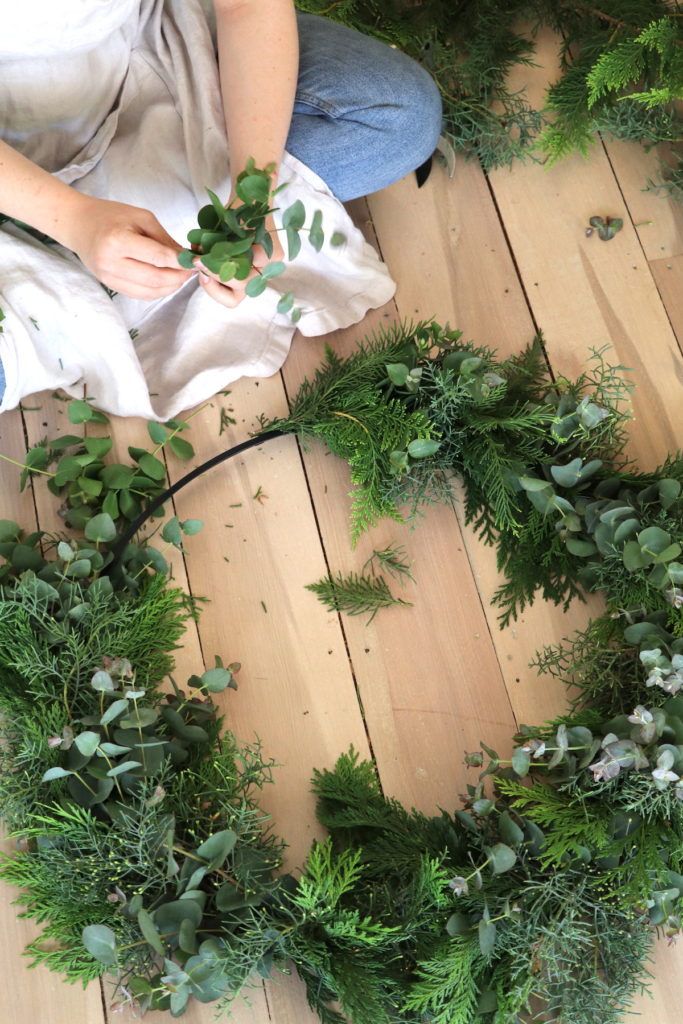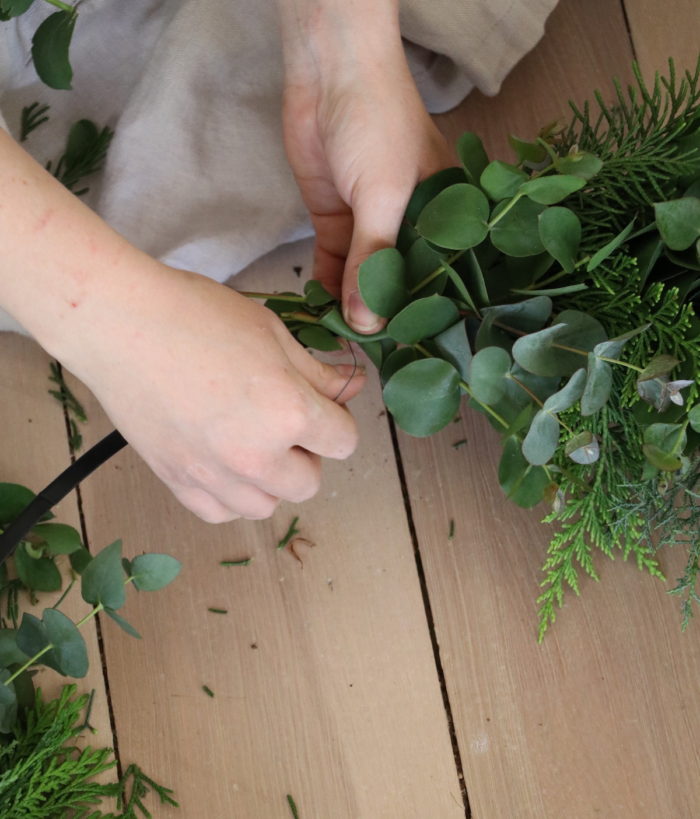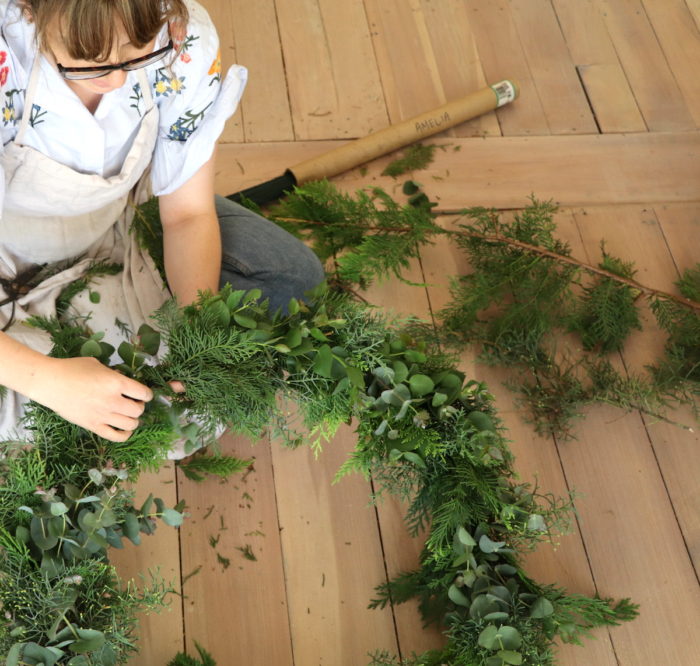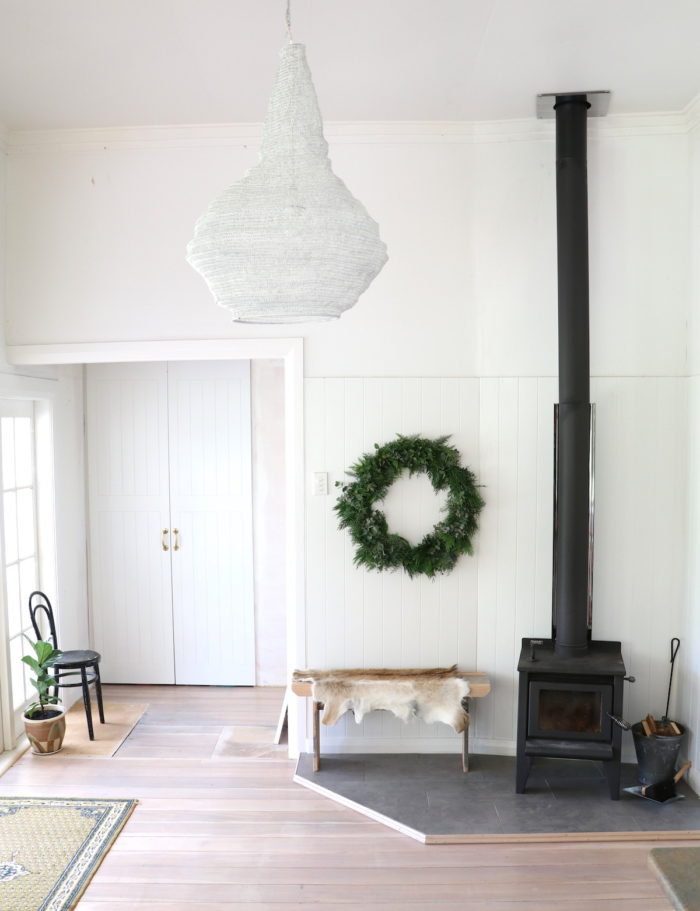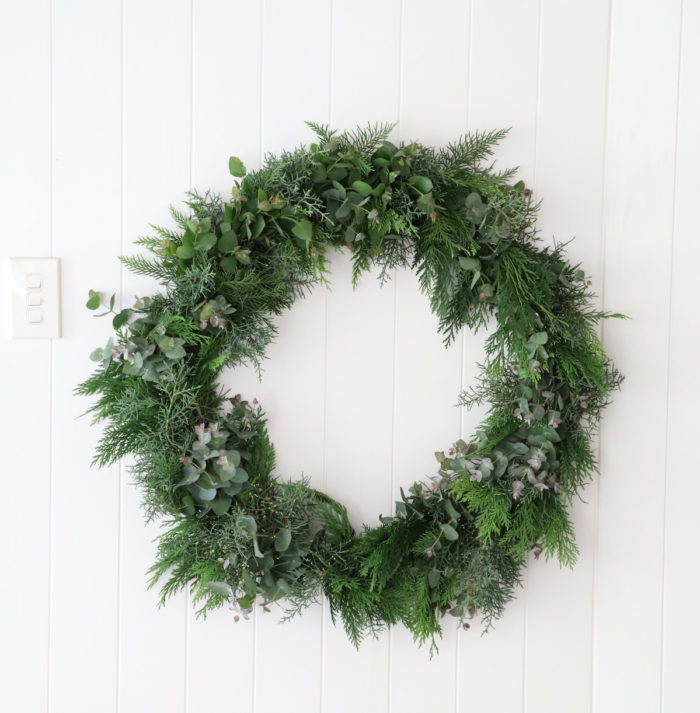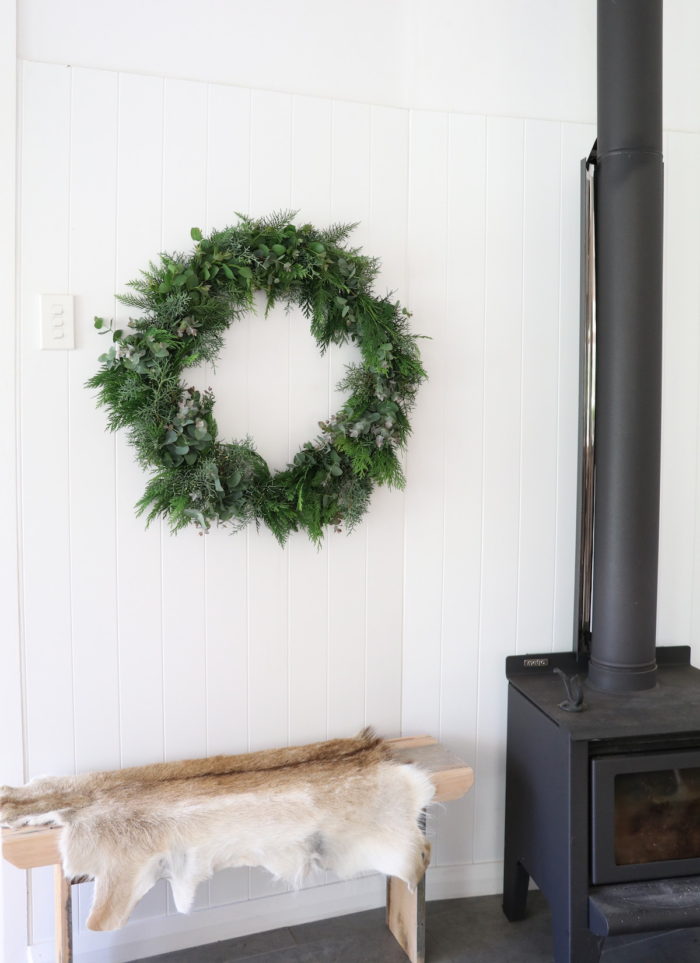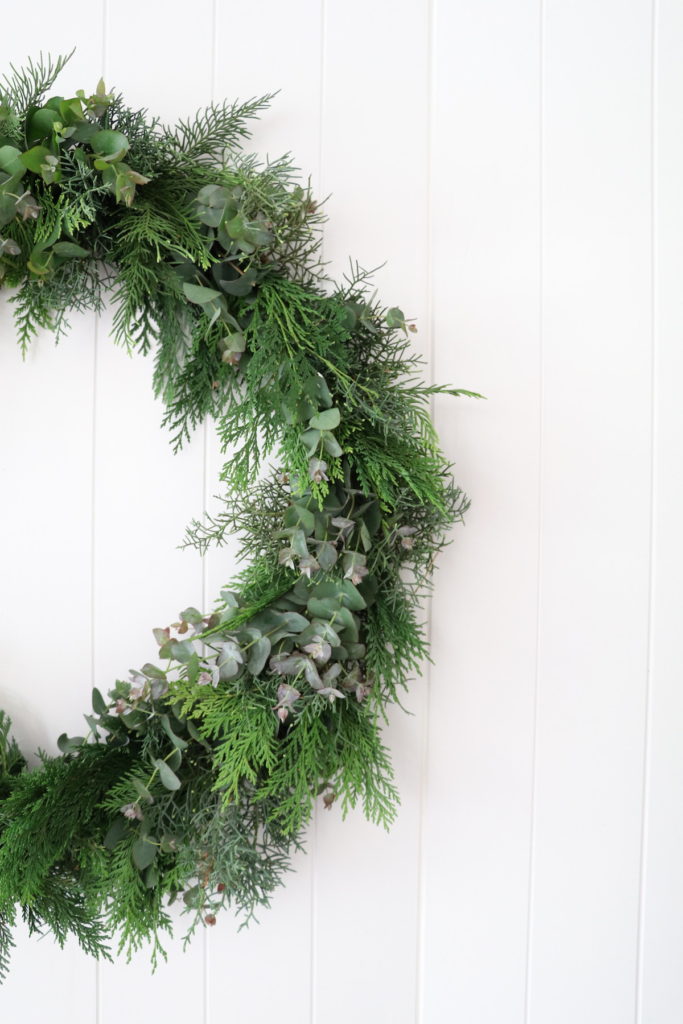 For a non-traditional Christmas wreath try recreating Amelia's dried or floral wreath.
Dried wreath:
What you'll need:
Banksia leaves and cones
Manuka
Macrocarpa
Nandina
Metal ring
Scissors
Thin wire/Floristry wire
For the dried wreath, Amelia found an old metal ring that had rusted as her base. For foliage, if you're after full control of the final colour, use foliage that has already been dried.  Otherwise use a mixture of foliages that have mature growth. Ideally you are looking for ones that don't have young, soft leaves on the ends.  The colours may change but that simply adds to the wreath's effect and will change throughout the month.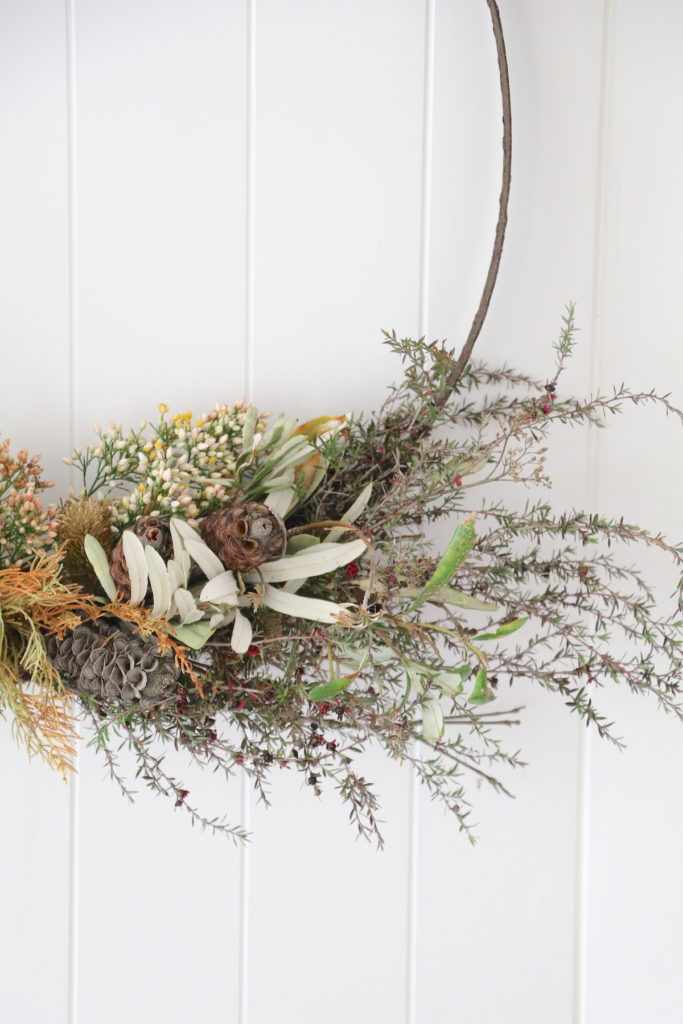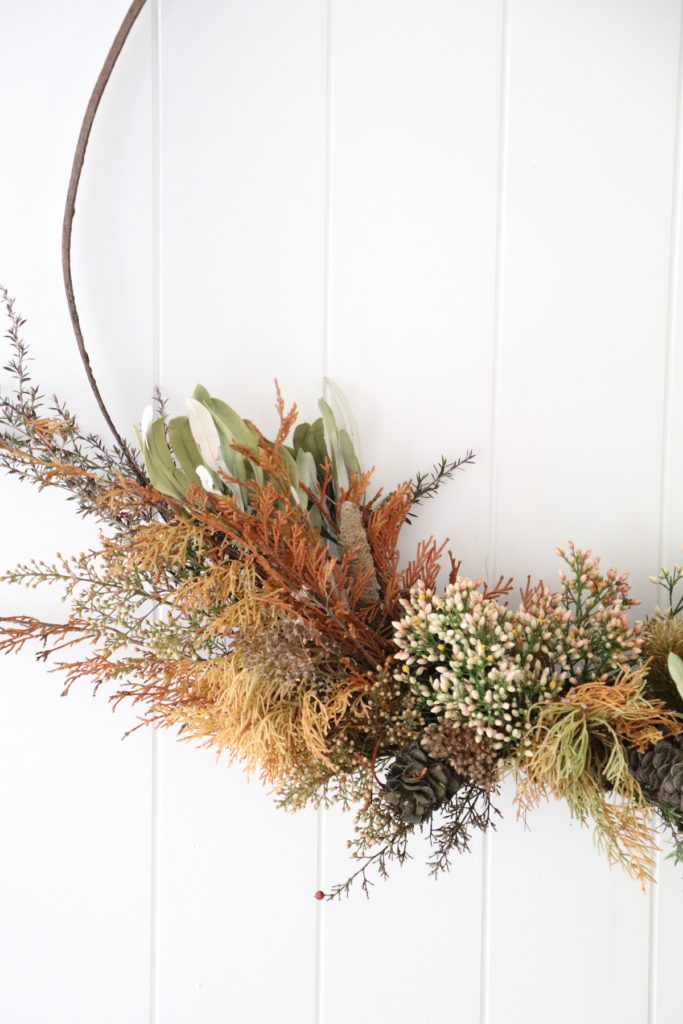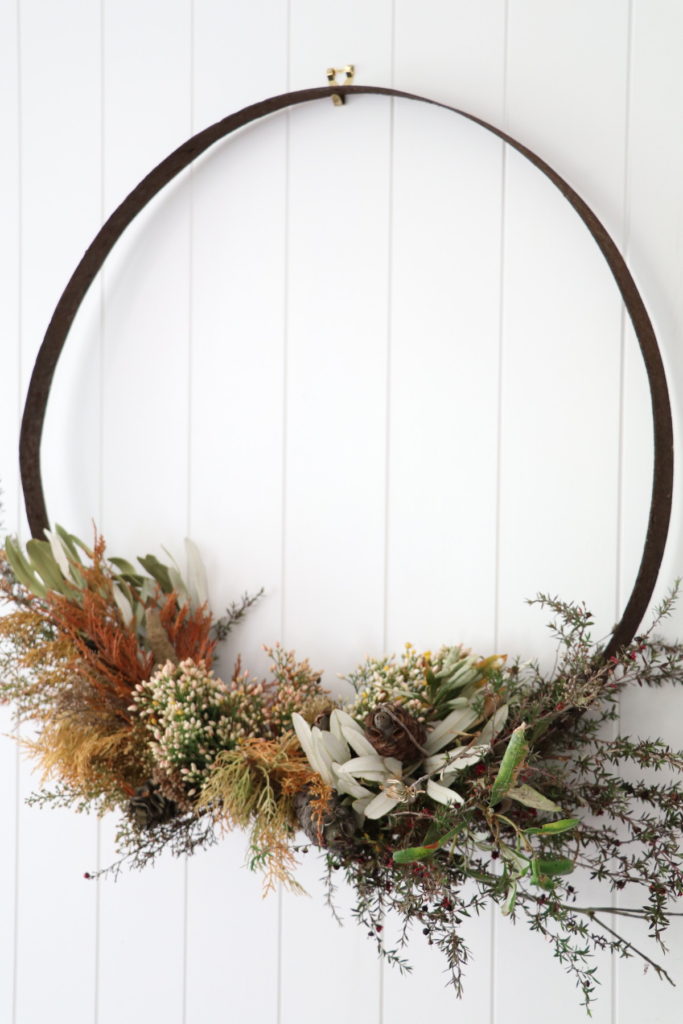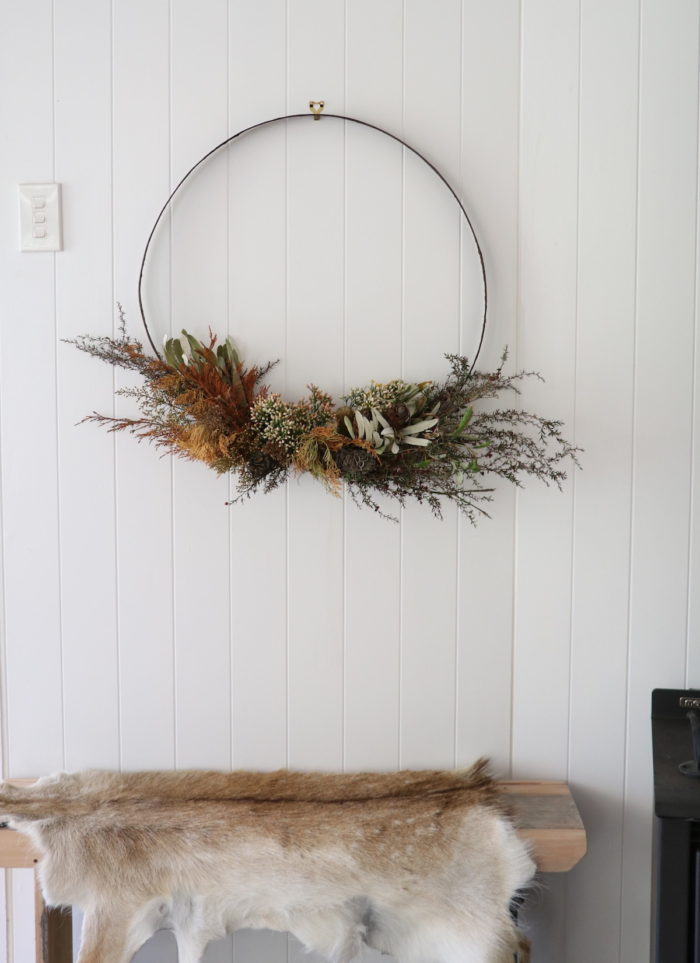 White wreath:
What you'll need:
Willow branches
Peony
Eucalyptus (gum)
Scissors
Thin wire/Floristry wire

Rather than using a ring or metal base, the willow branches will form the basis for your Wreath. To get the desired effect, leave your willow branches to dry for about a week then spray paint white. Twist branches through each other and secure with cable ties. It doesn't have to be perfectly circular either.
Once you have formed a circle with the willow branches, thread foliage and flowers through the branches. You could attach oasis at the bottom of the wreath to extend the freshness for flowers and foliage or again make it the day before or allow to dry. Another option would to use test tubes for the flowers and hide them in the foliage. It's worth noting Peonies will not last out of water for more than an hour or so.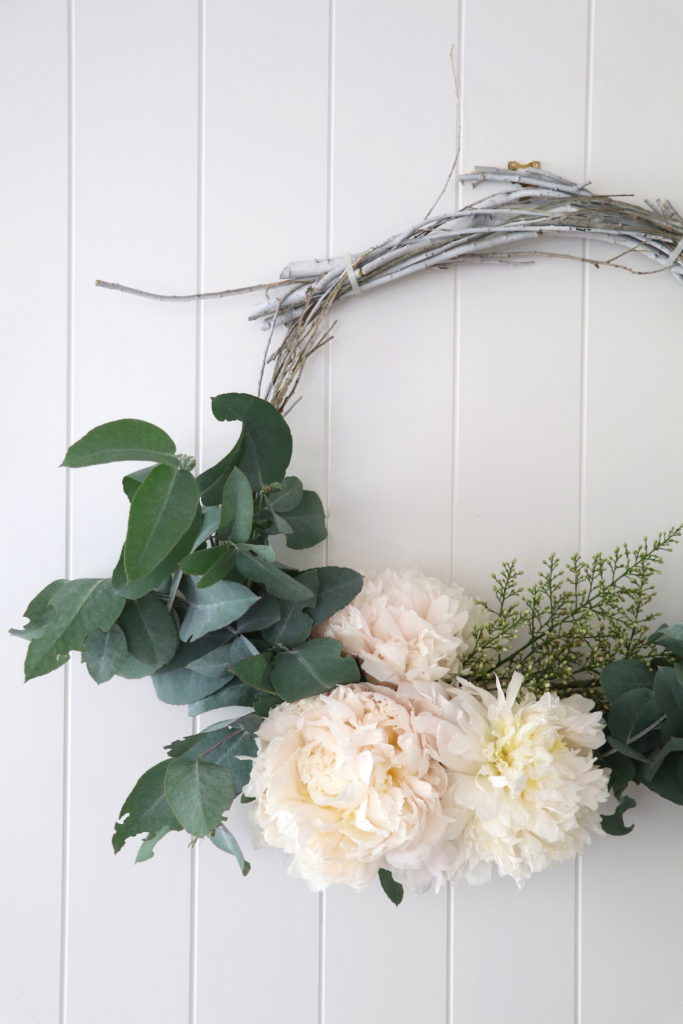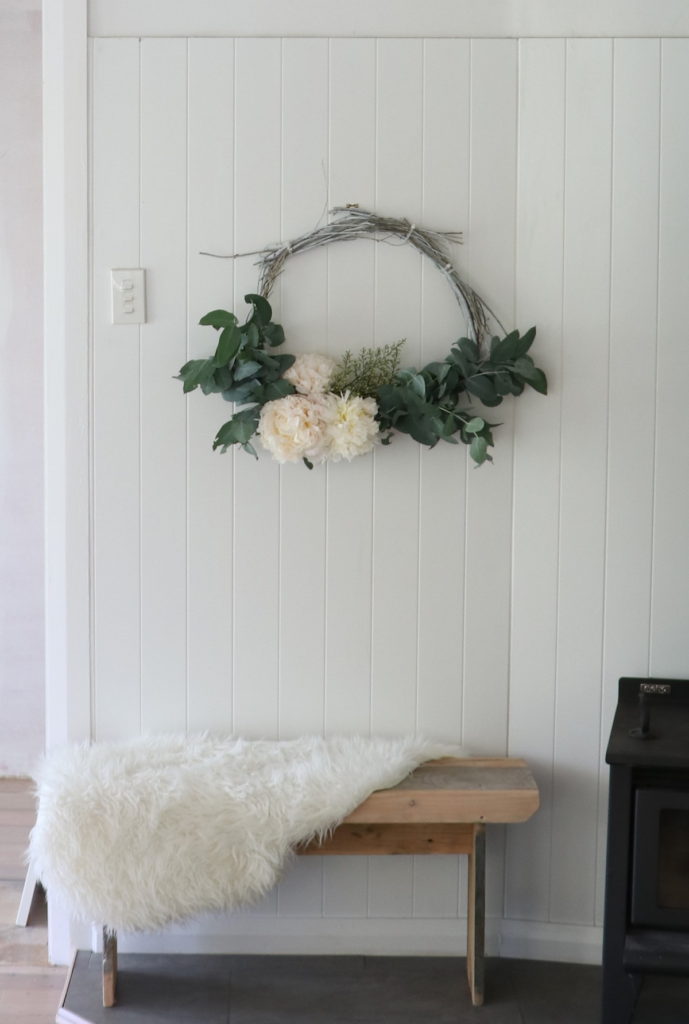 These wreaths would look perfect in a number of places in your home, whether hanging one or a series of different sizes and styles together. I'd love to see what you create, share your photos on social media and tag them using #HSJWreath.
Details:
Wreaths created by: Amelia Addis of Botanica | Styling + Photography: Kelly Evans, Home Scene Journal