The latest issue of NZ House & Garden has hit stands featuring an array of beautiful homes from the rainbow house full of marvellous pattern mixes to the beach house in my home town Gisborne, that cleverly used innovative solutions to future proof their home against erosion.
One home I was drawn to was that of Amanda and Andrew Norwood and one-year-old son Oscar.
A small homeowner myself, I love to see small homes beautifully designed.   Amanda, a fan of the homely, rustic look and a self-described collector says their small home forces them to live more minimally. "Living in a small home actually forces you to problem solve and come up with your own ideas. We've had to make the nursery upstairs an office too, and Andrew built the desk himself because the space was tricky."
In search of a character home, the history of the home drew them in. Originally a Fencible cottage provided to retired soldiers from Britain and Ireland in exchange for their work as a defence force for our early settlers.  The harbour master's cottage is next door and the house he built for his daughter is just up the road.
History and character weren't the only criteria for Andrew and Amanda; they were looking for a place that needed some love and as you will see, they've achieved that and more – creating a truly beautiful home.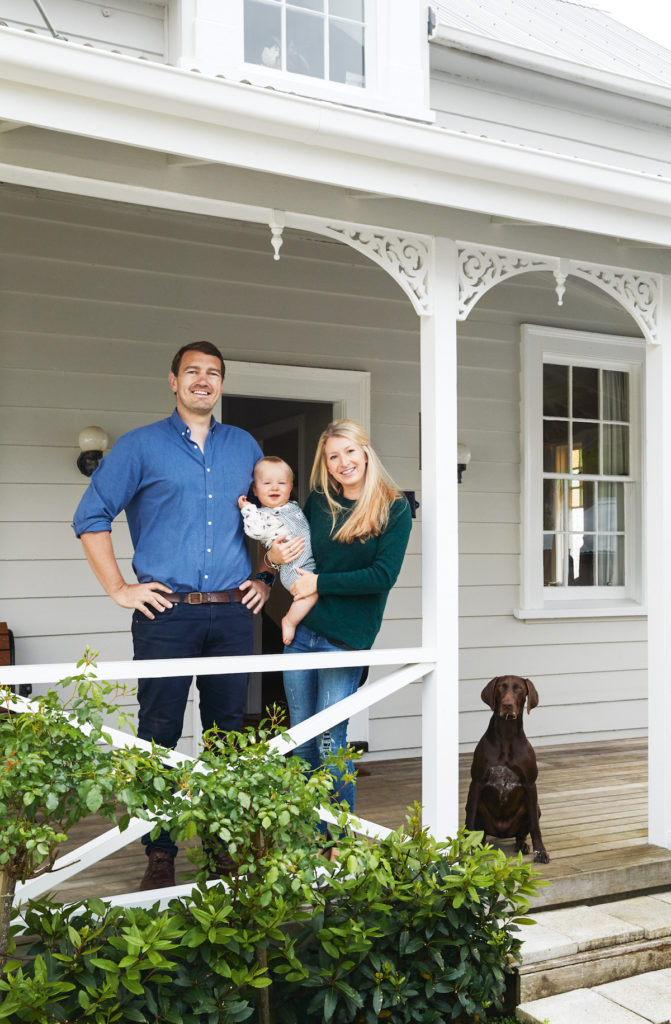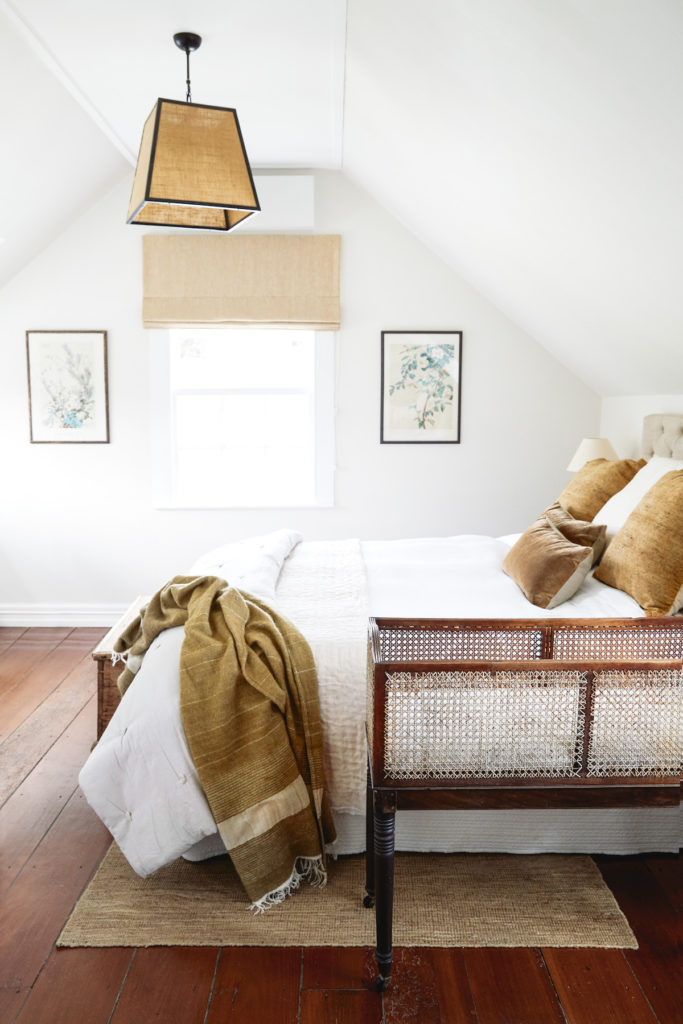 The CC Interiors hessian light mimics the angles of the ceiling and adds warmth to the space; the vintage bassinet was a Trade Me find after the family's heirloom ones were lost when the CC Interiors showroom caught fire.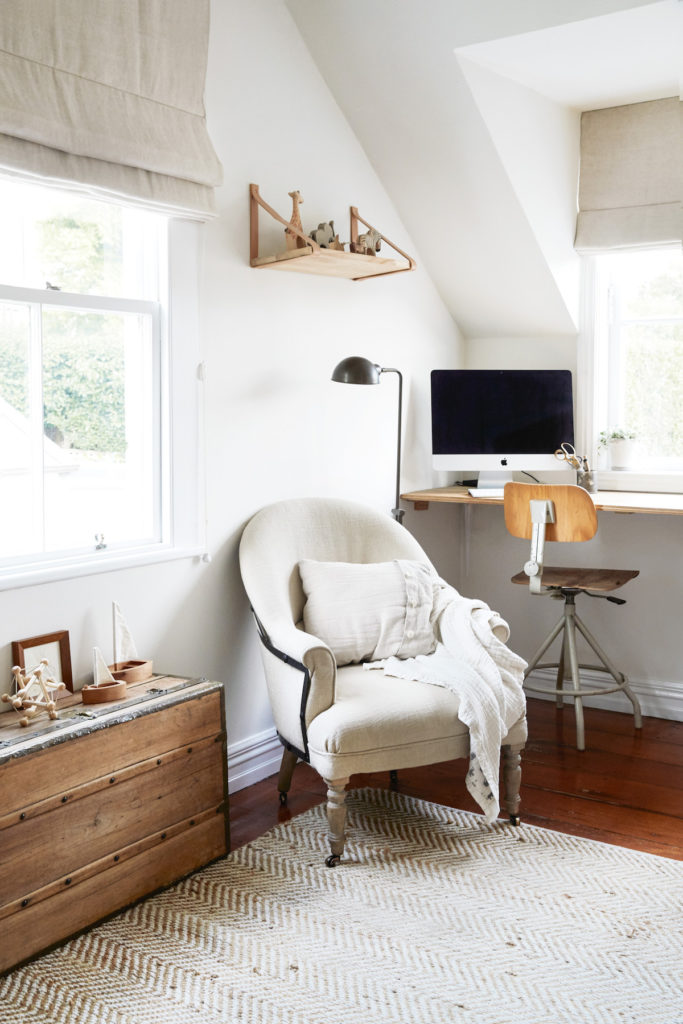 The desk was handmade by Andrew to slot perfectly into the window space. The Hudson armchair, also from CC Interiors was the most comfortable nursery chair.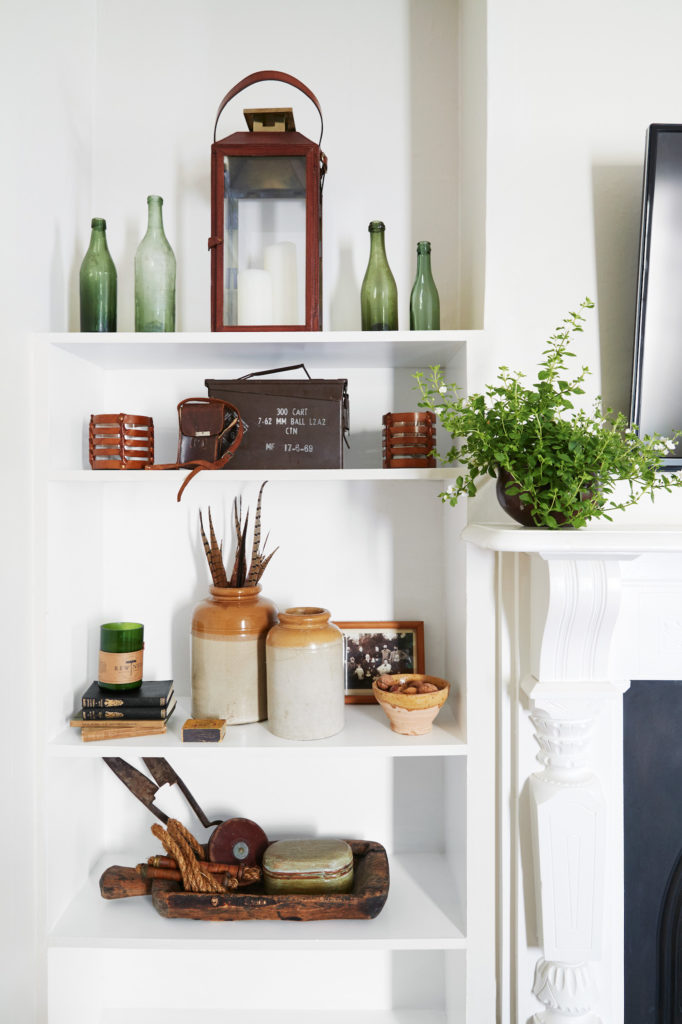 Family treasures and photographs sits beside vintage skipping ropes, antiques and CC Interiors leather lanterns and votives.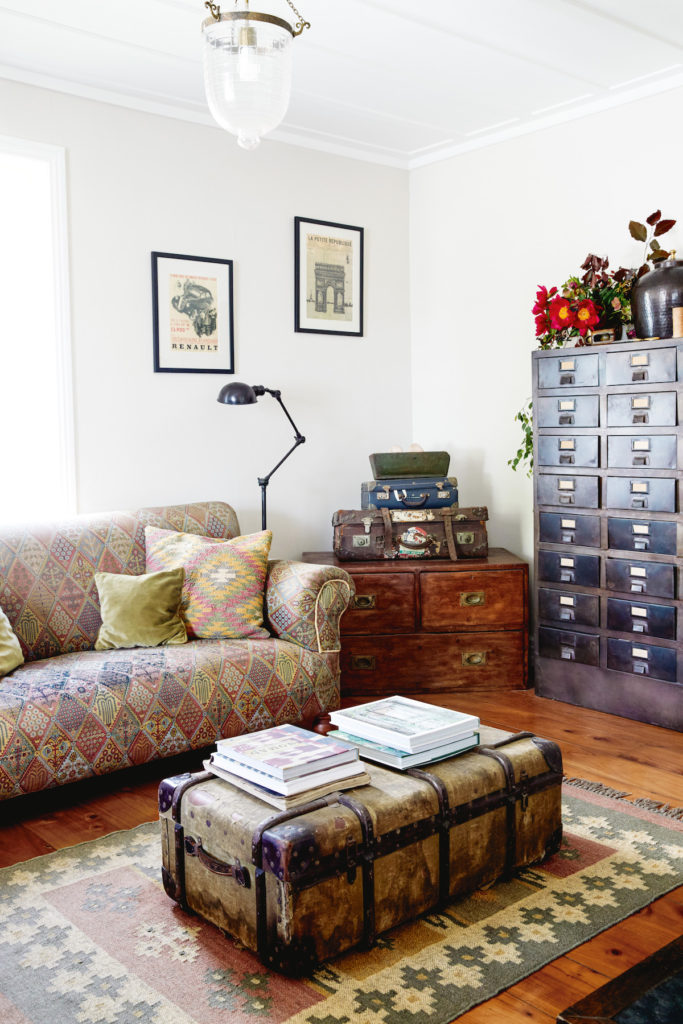 The couch in Amanda and Andrew Norwood's Onehunga living room was inherited from Amanda's grandfather; the lilim rug, cushions and industrial cabinet are all from the family's business CC Interiors; the coffee table is an old truck Amanda discovered in a junk shop – it has the original fabric lining and shipping tags; the suitcases in the corner were great-grandfathers.
See more of this story in the latest NZ House & Garden June issue.
Details:
Photography: Belinda Merrie | NZ House & Garden