Last year Homescene Journal introduced its followers to the incredible homebody team that create linen bedding and accessories. homebody is back with collection no. 2 and they certainly don't disappoint!
2020 taught us the true meaning of being homebodies. We have created a collection to bring a sense of calm/peace with our palette of neutral tones, greens and soft mauves. Even us homebodies are spending more time at home looking inward, both by necessity and by choice, so it has become more important than ever to create spaces we love and to make our homes our sanctuaries. Surrounding ourselves with beautiful things is a way to uplift ourselves and find a sense of calmness and control in all of the turbulence. 
When creating our ranges, it's important to us that our prints are strong enough to stand alone, yet work well amongst the other prints in our collection. It is also important to us that our range can be styled and co-ordinated with your existing pieces including plains, stripes textures and checks. We are in this for the long haul and steer away from trends, focusing on quality and longevity.
All homebody prints are created exclusively for homebody by co-owners Meredith & Toni, either form our own original artwork of reworked photographs. Our range is designed to be styled together, mixed and matched in a clash of pattern and colour, whilst still keeping the feel sophisticated and refined. Our second official range of prints – The new collection from homebody showcases 5 new prints and a restock of the popular Fleur hydrangea print. 
Forest: Our hero print for the season and a standout winner from the start. Get lost in the truly magnificent depth & clarity of colour that is Mr Forest. This guy is wild on so many levels. Dense forest print on a black linen base. Bold with a touch of whimsy. So much better and more detailed in real life. 
Pierre: Pierre was created out of a lack of art supplied during lockdown, the brushstrokes have been made with mascara, creating the perfect amount of texture within the strokes. Pierre exudes confidence. He's the man about town with curves in all the right places. His bold charm goes a long way, he commands attention the minute he walks into a room. Featuring sophisticated neutrals with fluid brushstrokes. 
Billie: Billie is equal parts moody and rebellious. She's 'art student' cool with a touch of wild flamboyance. She's happy with her own company but loves attention – Valerie & Billie are a perfect pair. Featuring dramatic brushstrokes of green, grey and soft pinks, this girl is a work of art.
Valerie: Named after Toni's late grandmother, who was lost tragically last year. Valerie is the socialite of the homebody crew. She's sweetness & light with a touch of cheeky charm. This little lady features pink checks (or some would say tartan stripes) with a hint of mauve on a crisp white linen base. 
Peggy: Our versatile print that goes with everything, we always try and create a print that can be mixed and matched with ease, and look as good in the living room as it does in the bedroom, or even a kids room! Meet Polkadot Peggy with the not too perfect spot. She's playful & fun on her own but makes the best sidekick for other designs in the homebody collection. This black & white pegboard design is great for boys, girls and adults alike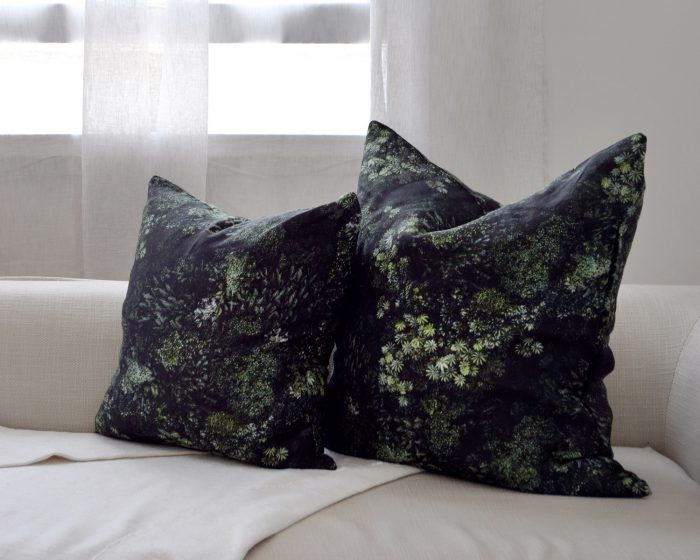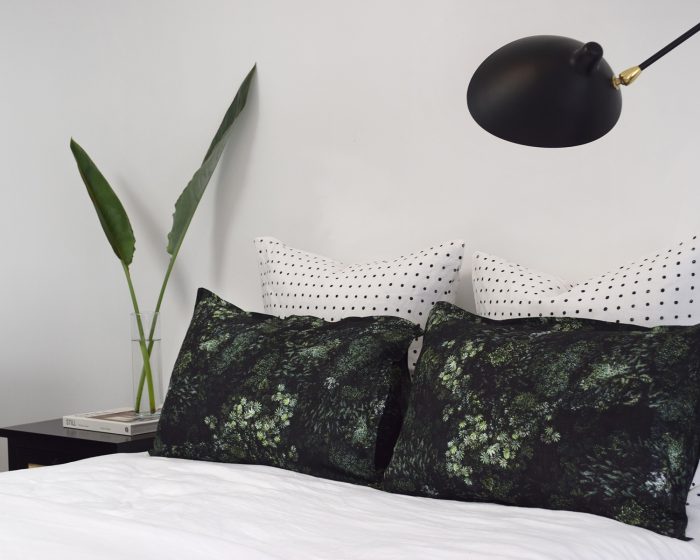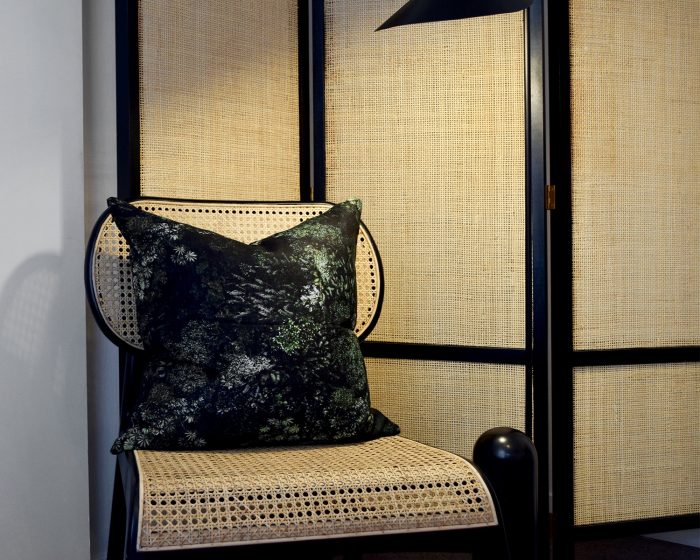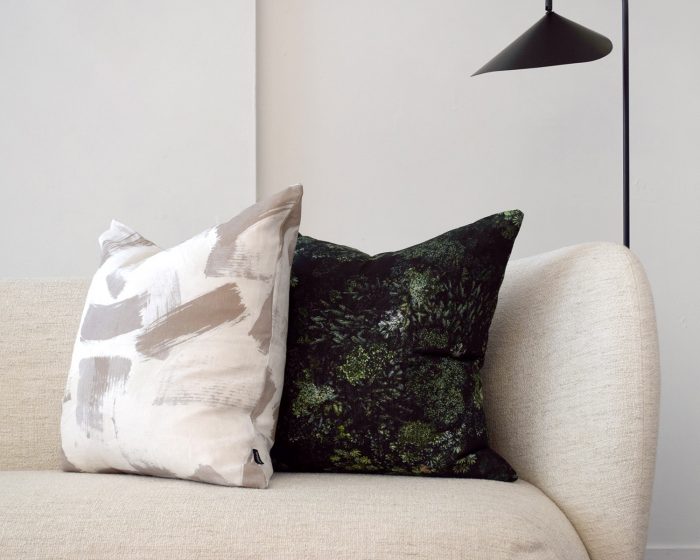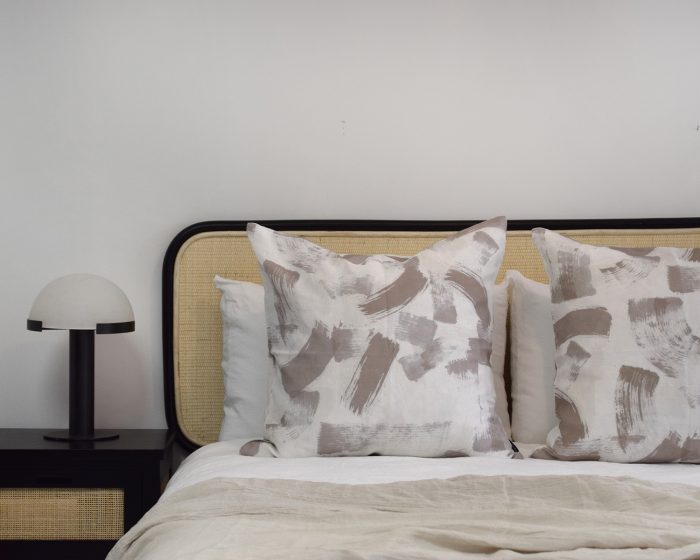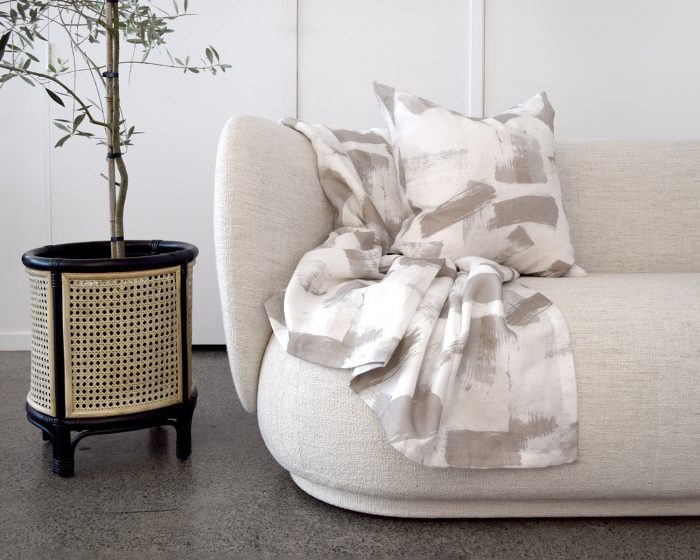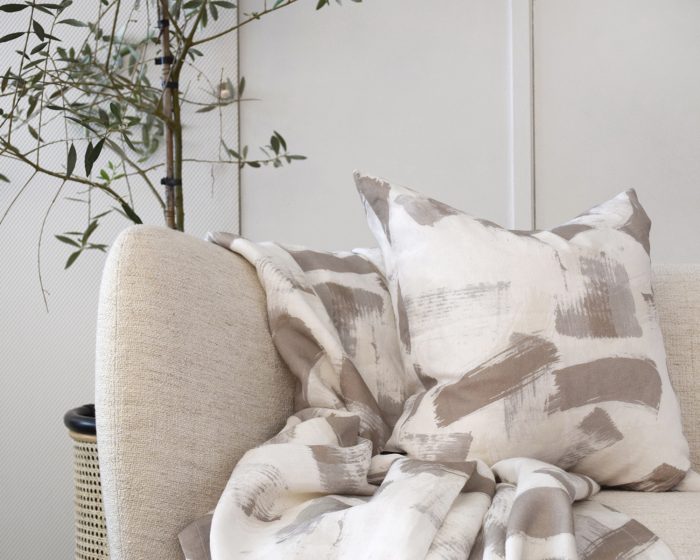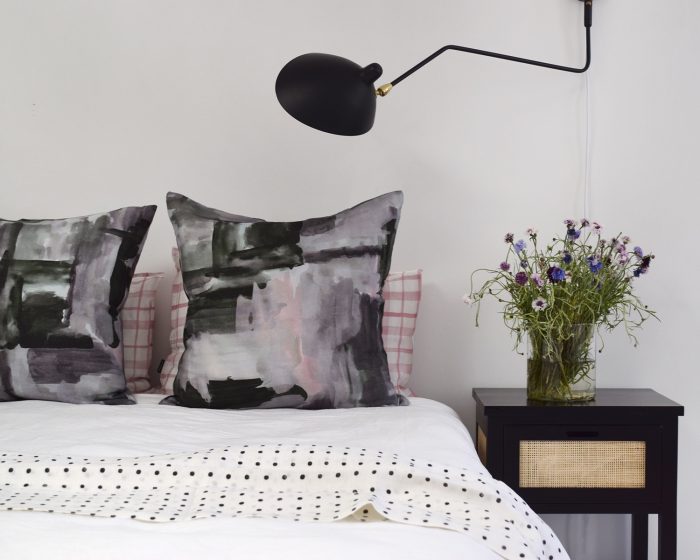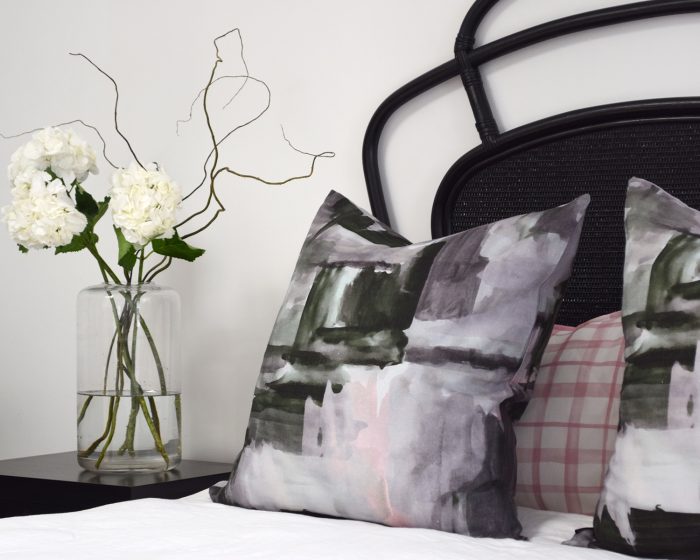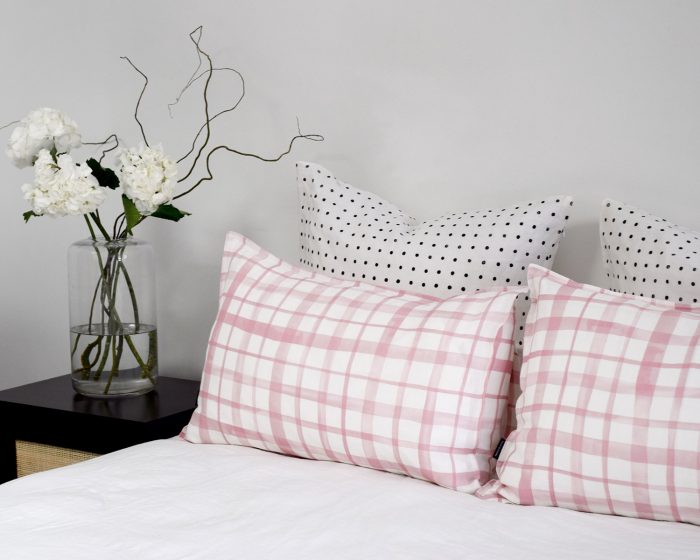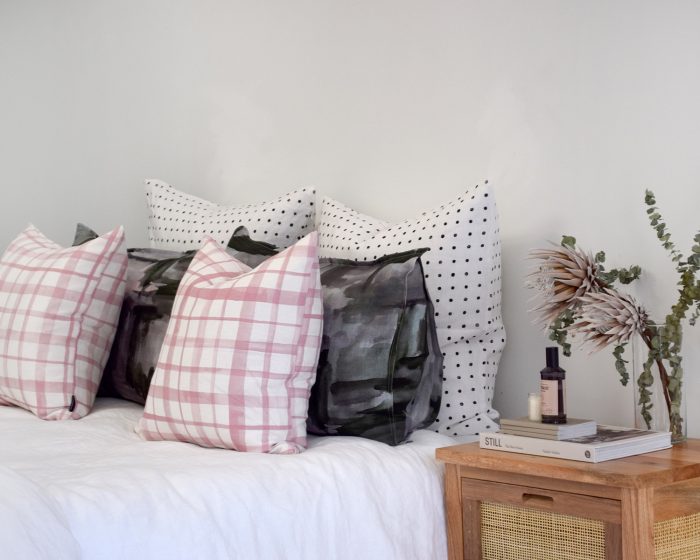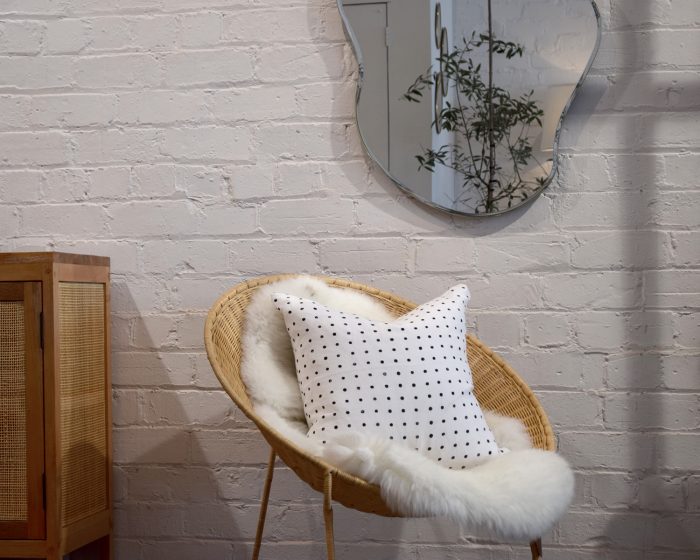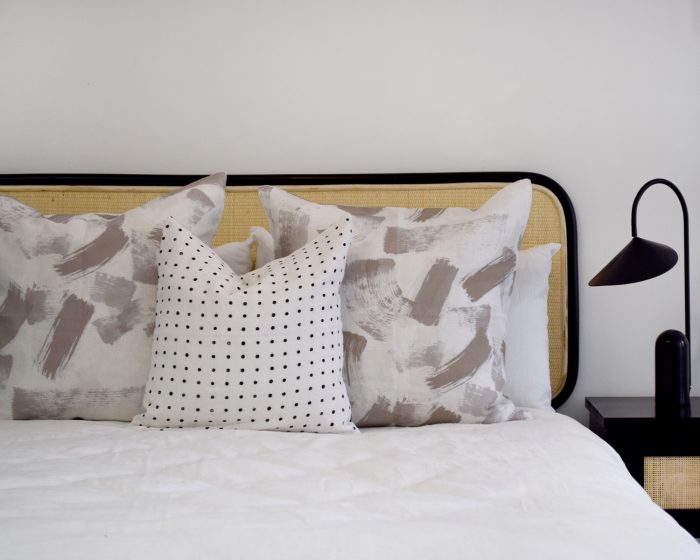 Designs are available as pillowcases, euros, cushion covers and throws.
Available online from: