We purchased our neglected, run down cottage in the Winter of 2010. The extensive renovation has been a passion project for my partner and myself ever since. Prior to this massive task we had never undertaken anything to this scale and have learnt many valuable lessons on this journey. Our vision was always to create a warm, comfortable country farm house style family home within five years, however its going on 10 years now! But the end feels finally in sight.
Exterior repairs and changes include: New roof, replacement of rotten weather boards, removal of rotten frenchdoors and windows, new decks, exterior painted, waterpiping / pumps and storm water system renewed. Interior changes included: gutting the back of the house, new ceilings & wall linings, new flooring, carpet, insulation, painted throughout, a new kitchen and the once 2 bedroom home now features 4 good sized rooms.
The 2 acres of land also required a complete overhaul. Once over run with gorse, blackberry and rubbish, the gardens are now a blend of classic cottage style; buxus hedging & roses and also lots of the beautiful protea bushes have also been planted. The long driveway features extensive use of New Zealand natives and the property has an large vege plot and orchard.
Paint colours: all purchased from Resene; https://www.resene.co.nz/. Exterior weatherboards: Half Tapa. Window trims: Quarter spanish white. Windowsills & exterior achitraves: Bunting. Interior walls: Black White.
BEFORE: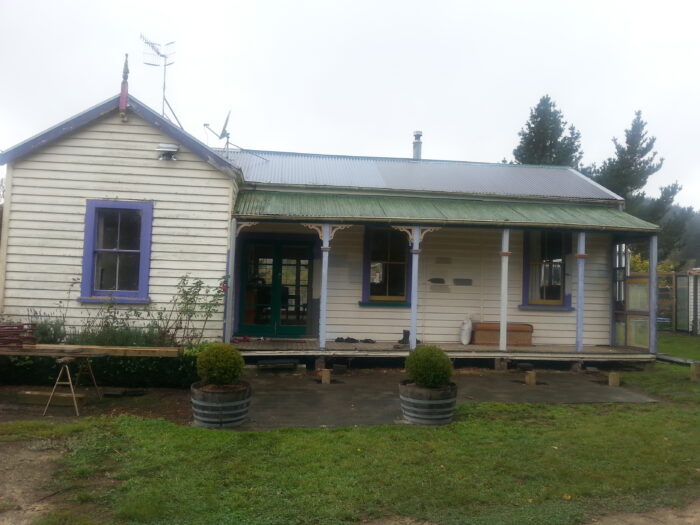 AFTER: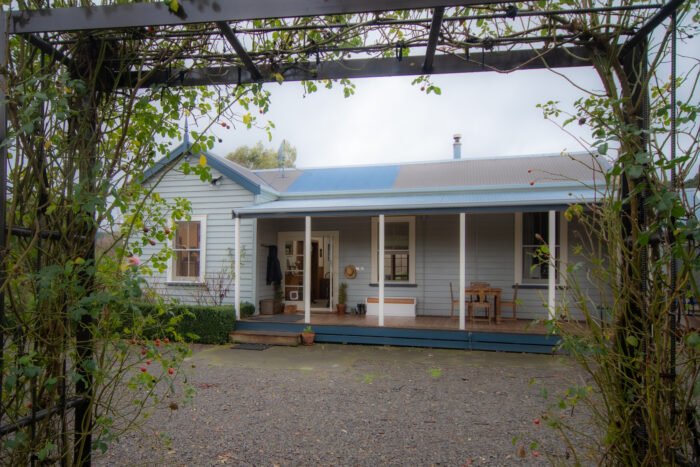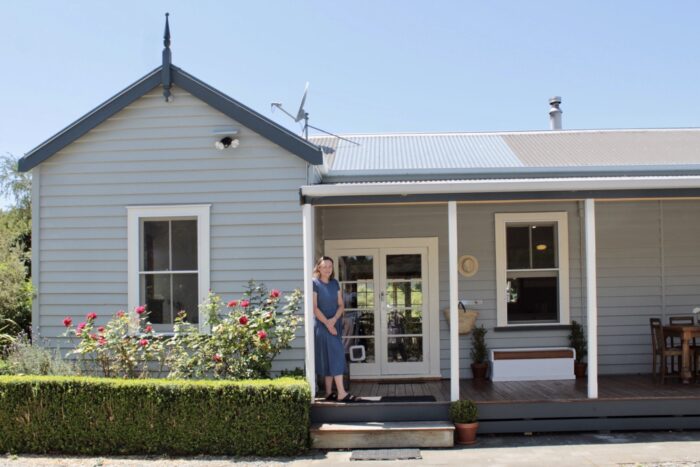 We were thrilled to have our cottage recently featured over at Habitat by Resene: https://www.habitatbyresene.co.nz/blogs-people/a-neglected-cottage-is-given-a-handsome-facelift
Photography: Homescene Journal, Laben Photography, Alice Bellamy Photogarphy.