The September issue of New Zealand House & Garden hits stands today, featuring the beautifully renovated Villa in the Lower Hutt suburb of Petone.
Homeowners Tracy Watkins and Derek West had been looking for their first home for ages and estimate they'd seen hundreds before stumbling upon this 1919 single-bay villa in a quiet street near the beach.
"Petone has a really relaxed feel as well as some great cafes and quirky shops," says Tracy. A bonus that it's only 12 minutes to the Beehive, where she spends her days grilling politicians.
Fortunately they were able to see beyond the smashed windows, holes in the floors and a dingy lean-to that housed the laundry and bathroom. "This house had classic good bones, a 12-foot stud and was private" says Derek. "We knew we could make something of it". However, a lack of cash meant it was 10 years before they were able to get stuck into renovating. "The longer we lived here the more we realised it wasn't going to be a quick tidy-up but a major rebuild that wouldn't be cheap," says Tracy.
The brief was simple: demolish the lean-to, push back the western wall by 3.6m and open up the pokey back rooms to create a large, light-filled kitchen, dining and living space. This is now the heart of the home, anchored by a 3m-long island topped wit the largest piece of continuous engineered stone available.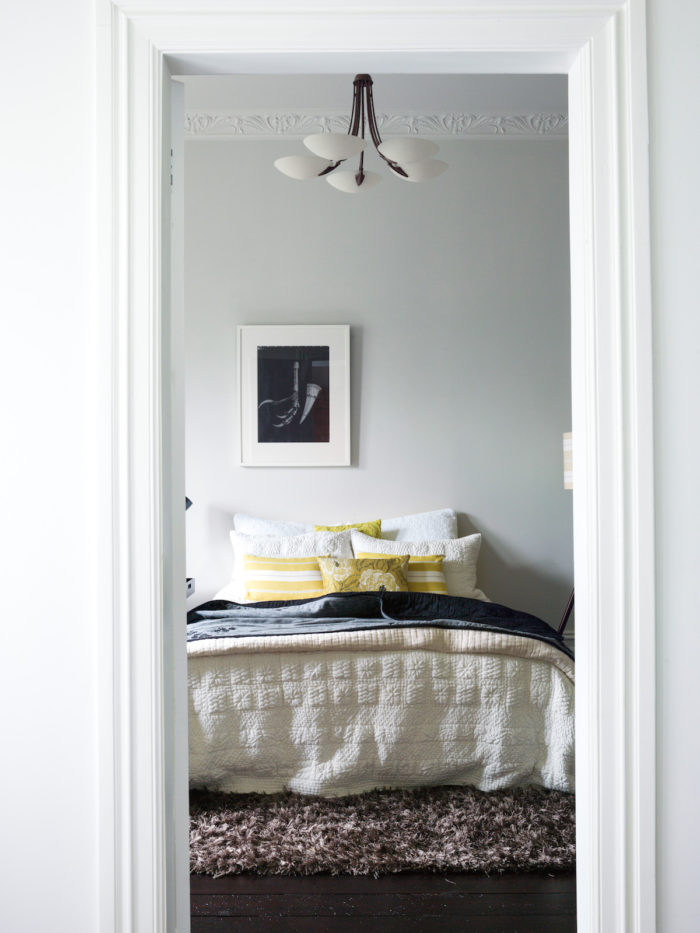 A Fiona Pardington artwork hangs in the master bedroom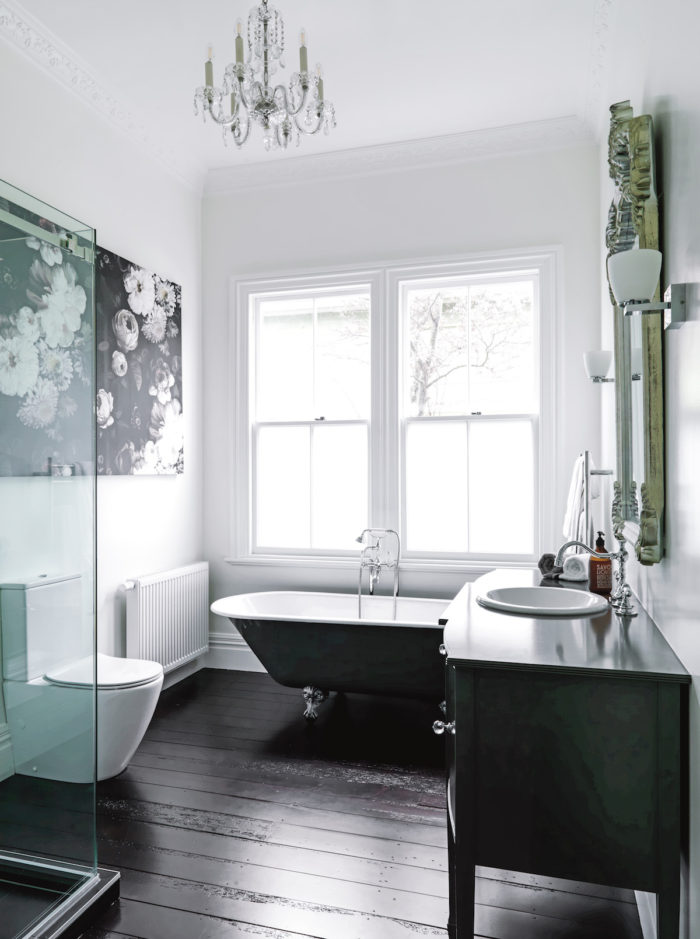 A bedroom was converted into a bathroom, which was designed around a crystal chandelier that has been in Derek's family for generations; the repurposed bathroom vanity was spray painted to match the clawfoot bath brought via Trade Me.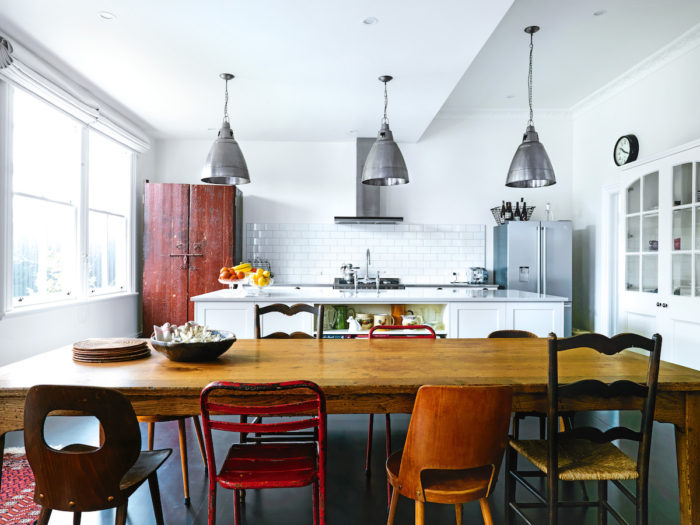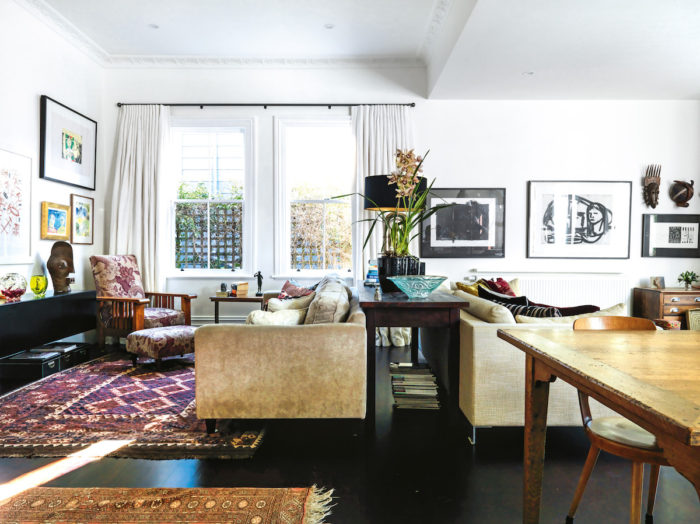 The 60sqm living space was a finalist in the 2016 NZ House & Garden Interior of the Year awards; the restored Morris chair in the corner used to live on Derek's father's porch and the console table is a refurbished $90 junk shop find.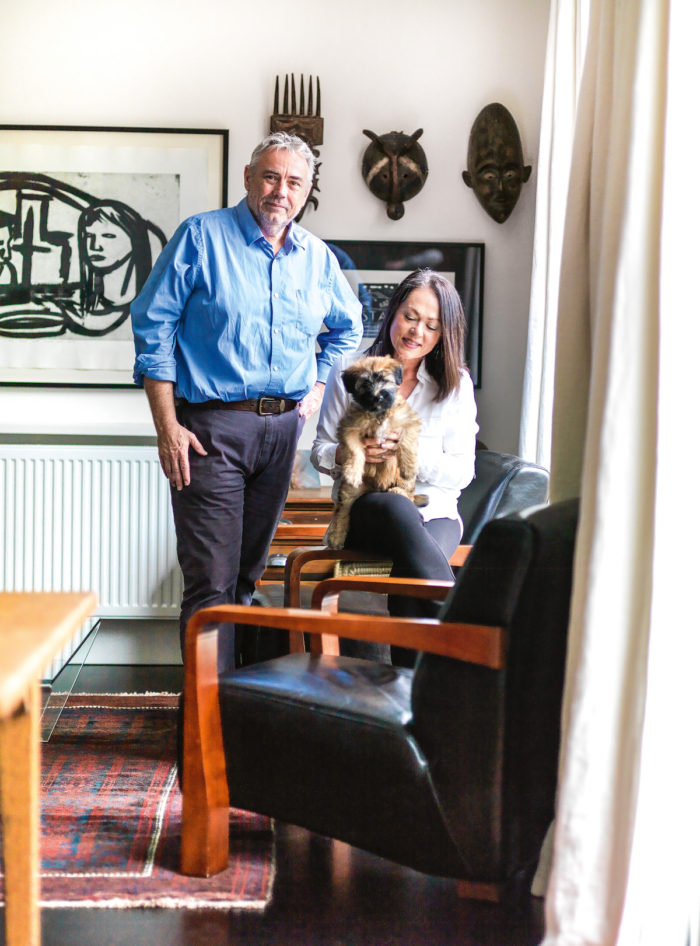 Homeowners Derek West and Tracy Watkins with wheaten terrier puppy, Murphy
Now with the renovation complete, Tracy and Derek look forward to sitting back and enjoying it. "The house has been a long time coming," says Derek.
Details:
Photographer: Jane Ussher | NZ House & Garden