Step behind the front door of this renovated Ponsonby villa and you'll find colour evident in both the art and design of every room.
The home of Vaughan Schwass and Cruz Jimenez doubles as home and gallery to artist Cruz' works. The art, mostly by Cruz but including works by other artists, is constantly changing.
While Cruz works with colour, choosing the furniture is Vaughan's forte. "He has a great eye for picking and mixing furniture of different styles and colours," Cruz says.
Born and raised in Southern California, Cruz met Vaughan when they were both living in Venice Beach, Los Angeles in 1999. Two years later, Cruz followed Vaughan home to Auckland, sight unseen, to make a new life on this side of the Pacific.
The couple share their  1910 villa with Arthur the English bulldog, Jimmy the poodle and a cat called Oscar. Their home had been fully renovated just before they moved in, so all the hard work had been done. Since moving in two years ago, Cruz and Vaughan made the home their own, restaining the floors from gloss black to silky brown, repainting the interior white and decorating very differently to the previous owners.
Dotted around the house are many small, thoughtfully assembled collectons of objects. "That's all Cruz. It's his thing," says Vaughan.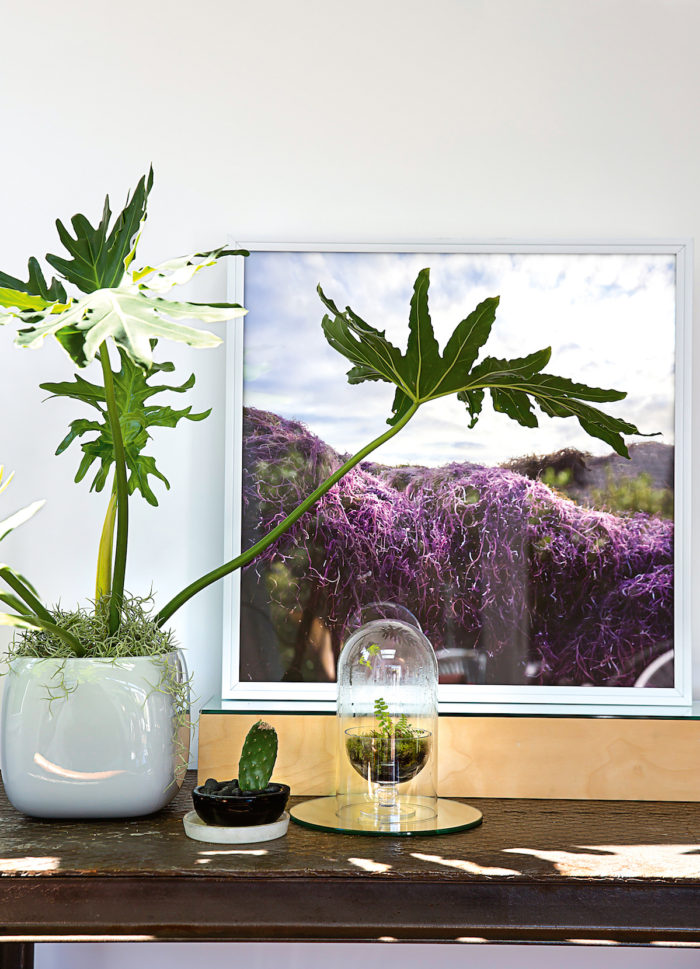 Cruz has put together several collections of objects – they help him compose his artworks; here, a piece by artist Cathy Carter takes centre stage.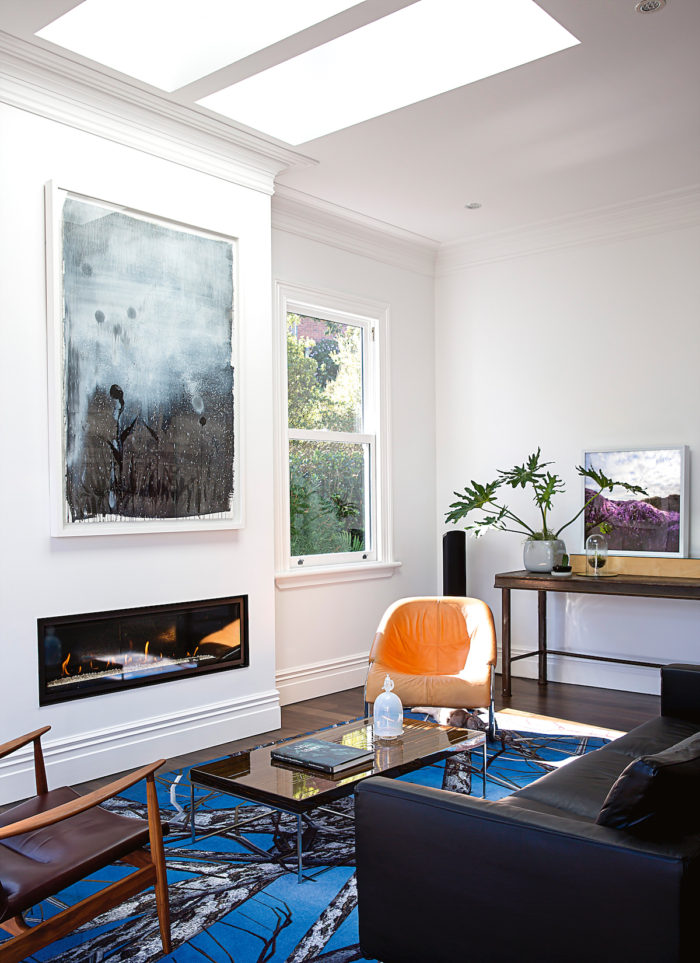 Most of the living room furniture in Vaughan Schwass and artist Cruz Jimenez's Ponsonby, Auckland villa comes from ECC; the painting above the fireplace, 'Old Age Echoes', is a by Cruz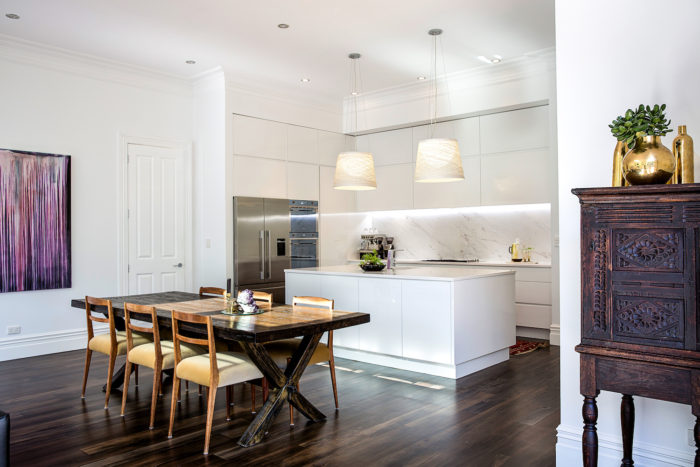 The villa was already renovated to a high standard before the couple moved in; the sik chairs around the trestle dining table are family heirlooms; the lights above the kitchen island are from Freedom Furniture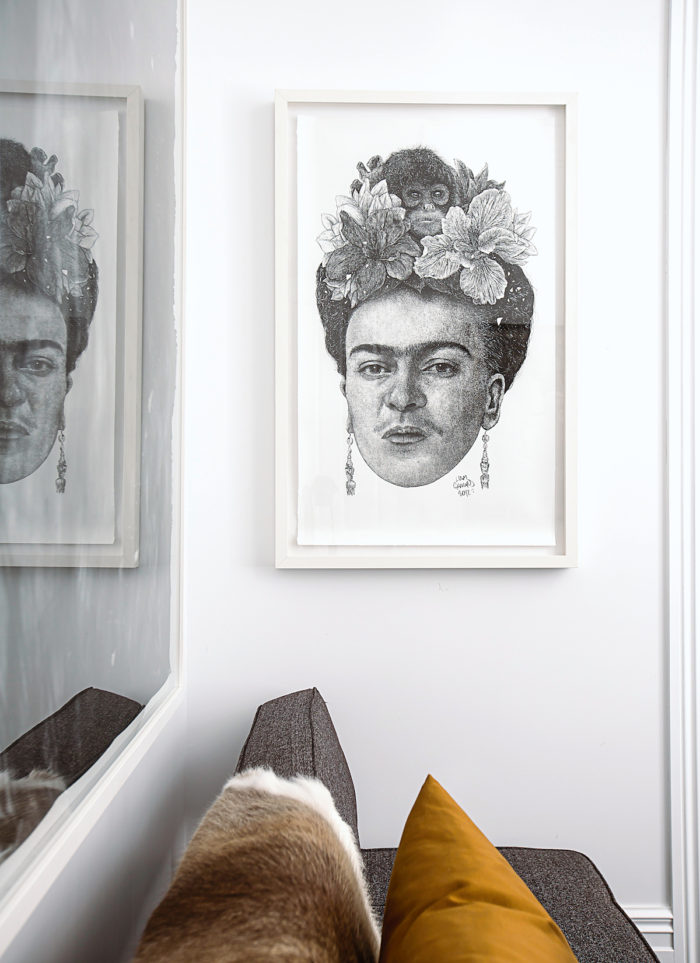 A portrait of Frida Kahlo commissioned by the copule from Liam Gerrard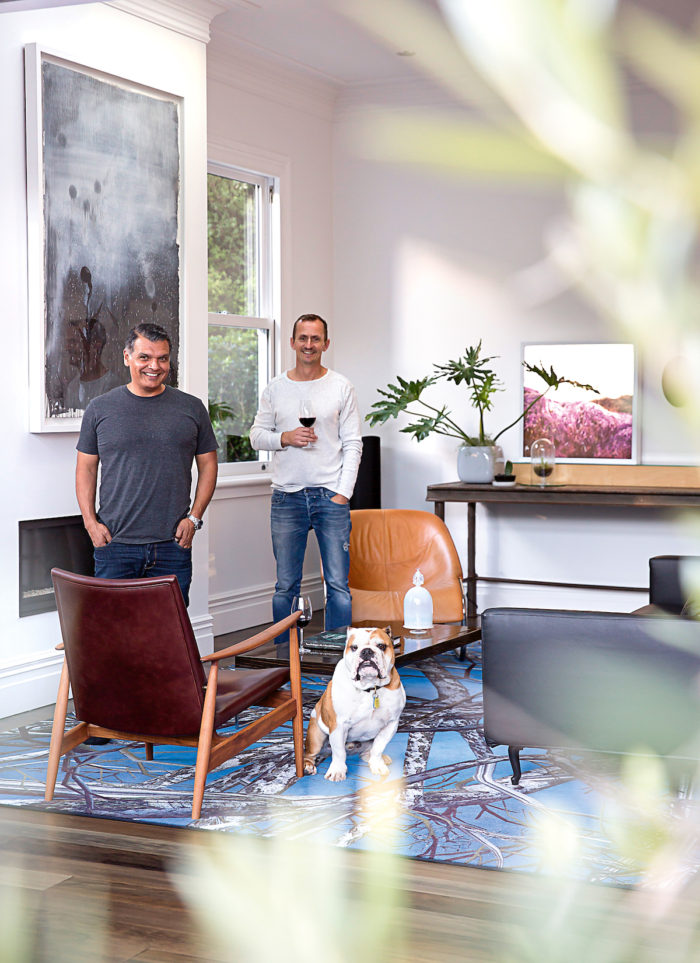 Homeowners Cruz and Vaughan with Arthur their English Bulldog
See more of Cruz and Vaughan's beautiful home in the latest issue of NZ House & Garden.
Details:
NZ House & Garden | Photographer: Tessa Chrisp