Christmas is just around the corner and one of my favourite parts of Christmas day is sitting around the table enjoying great company and good food. After a busy year it's always nice to unplug and spend quality time with family.
The relaxed nature of a Kiwi Christmas means we can choose from sitting indoors with a traditional cooked meal, or heading outdoors for a gourmet BBQ.  Whether we're indoors or outside on the deck, each year I love crafting a beautiful table setting to dine at.
Keeping with the Kiwi relaxed vibe, the key to dressing your table for Christmas is all in simple styling that's budget and time conscious.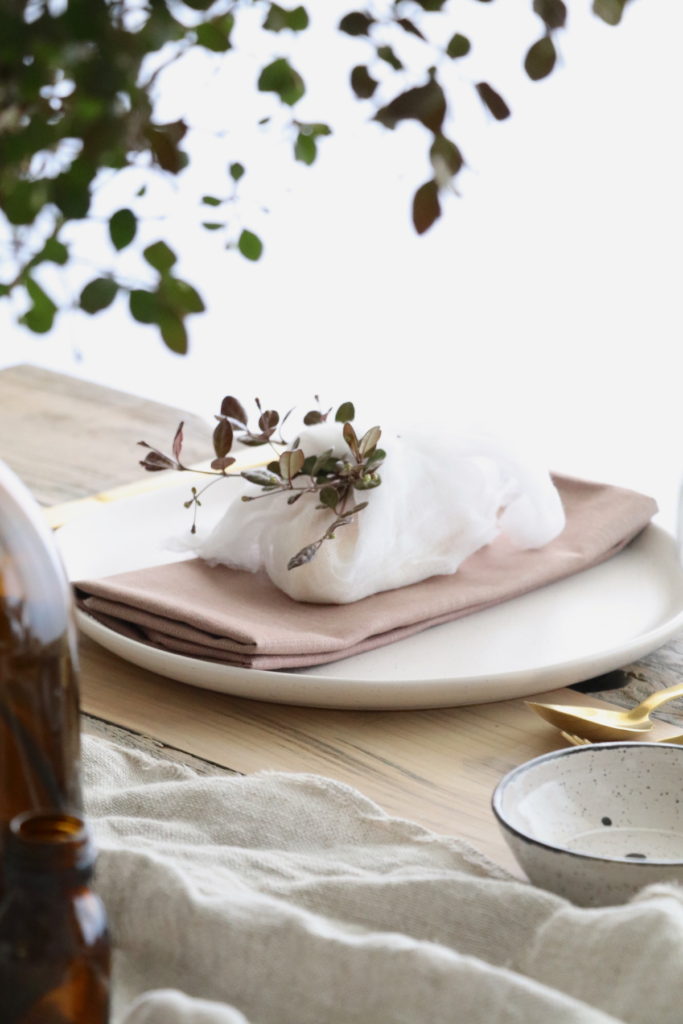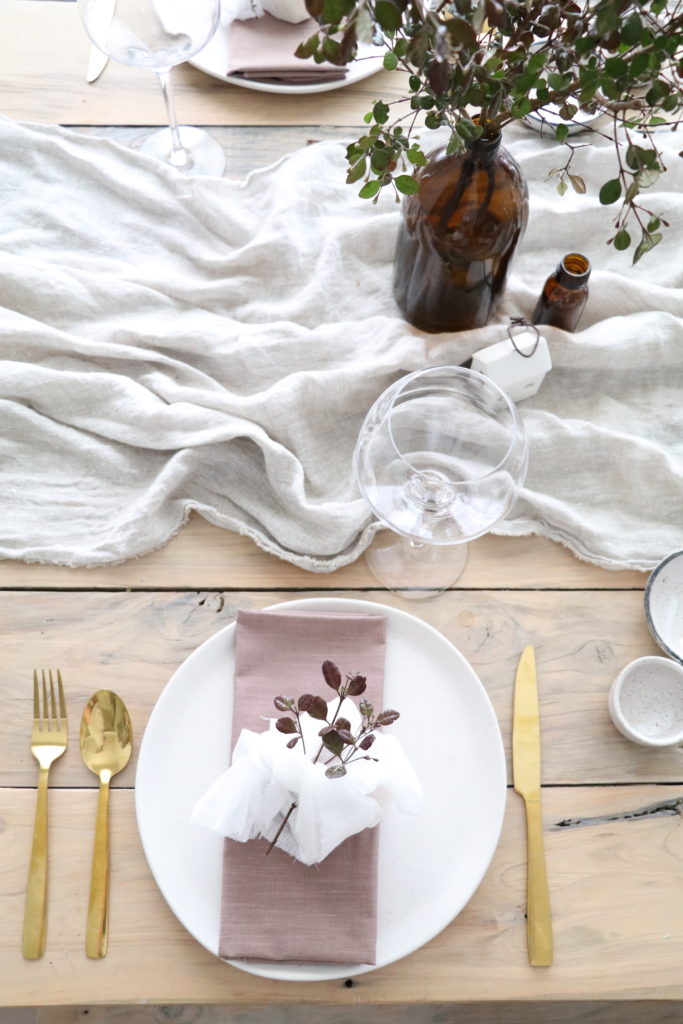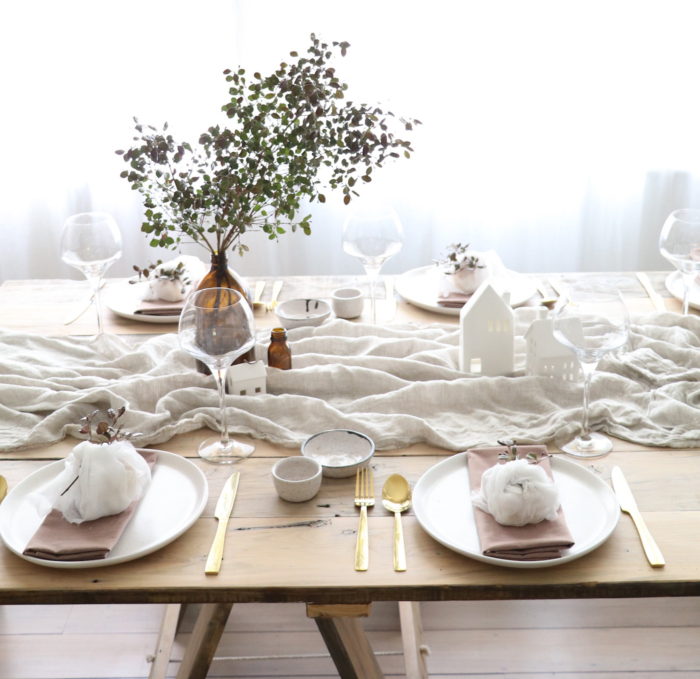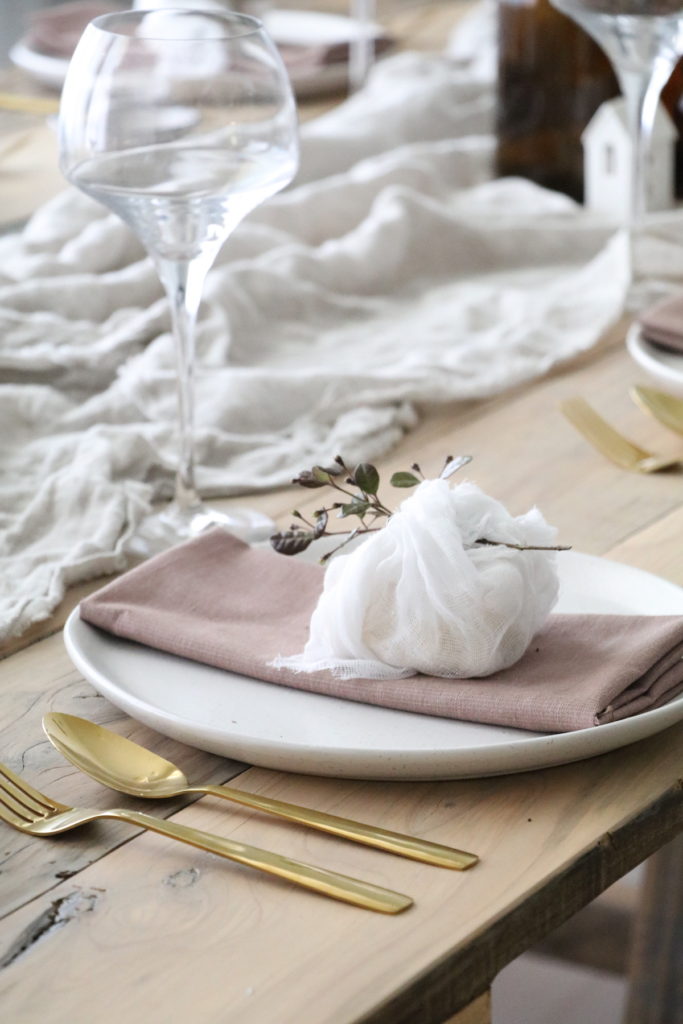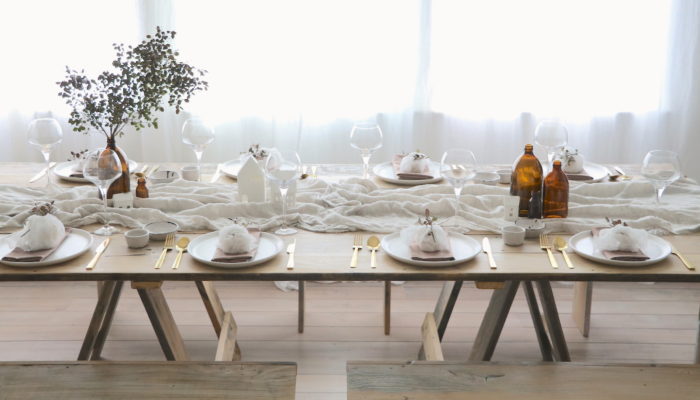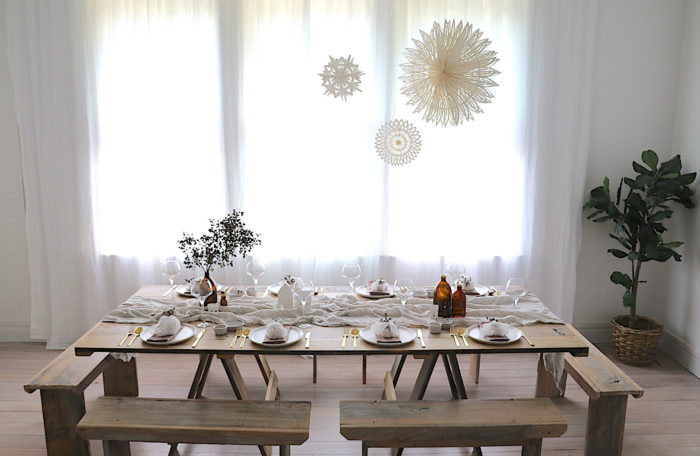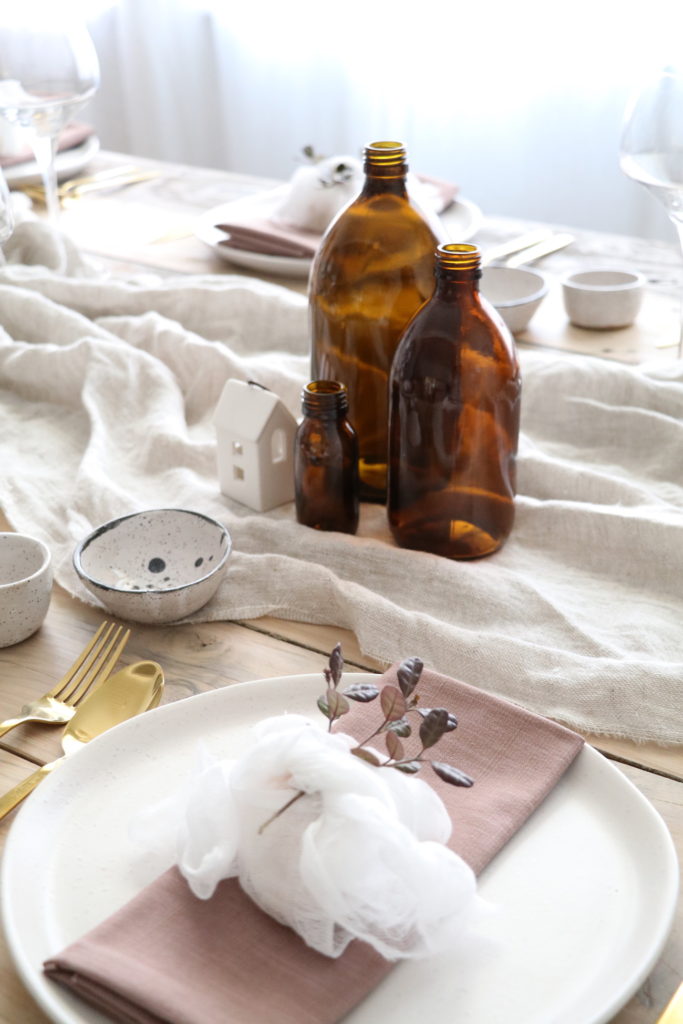 Relaxed, pared back table styling
For me a Kiwi Christmas is all about greenery over the traditional red. I love a relaxed, pared back aesthetic that's easy to achieve. Create depth by using textures and height, and have fun creatively.
When it comes to styling your table, don't feel pressured to create a grand centrepiece or go overboard with your styling. Instead focus on what's practical to the eye and is functional.  Food is more often than not placed in the centre of the table.  Therefore you want to be able to enjoy the company you're in without grand decorations blocking your view.
Knowing the eclectic and beautiful range of dinnerware, ceramics, tables and benches a friend of mine owned, it was the perfect chance to shoot this feature at the home of Kylie Grimmer; owner of Mustard Folk – a gatherings and event hire company.
Kylie's home, a 108 year old Villa, is located in the rural outskirts of Palmerston North.  Surrounded by trees and bush, it's easy to forage in the garden to incorporate greenery at the Christmas table.
Amelia of Botanica picked her favourite greenery from the surrounding trees and placed these in the little bread rolls wrapped in muslin on each plate, and anchored the table together with one large branch.
Rather than being traditional or too Christmasy, I prefer instead to have little references to Christmas.  Dotted along the soft linen table runner are a few Citta candle houses to create that reference point.  Instead of traditional reds, Kylie's beautiful linen napkins in more muted tones are used.
If you prefer a more neutral table setting, simply change out your napkins, cutlery and foliage for a different aesthetic.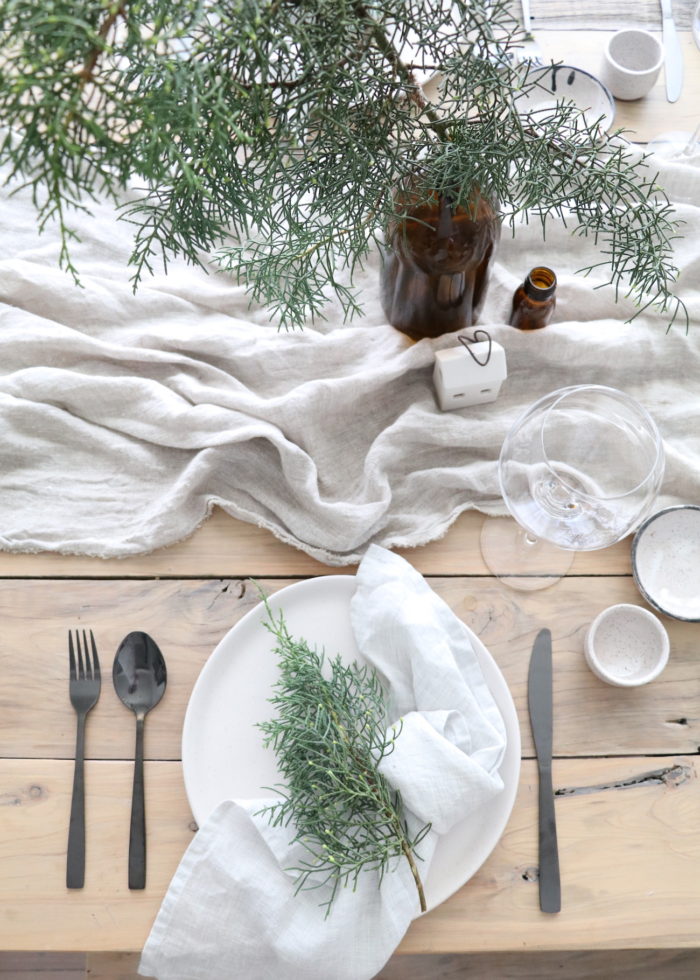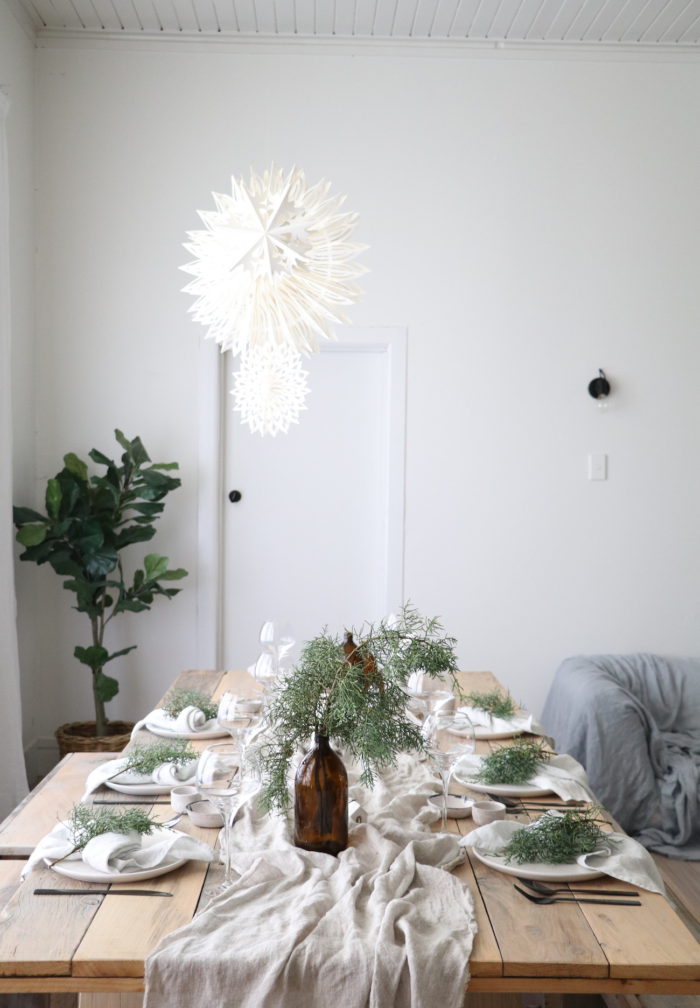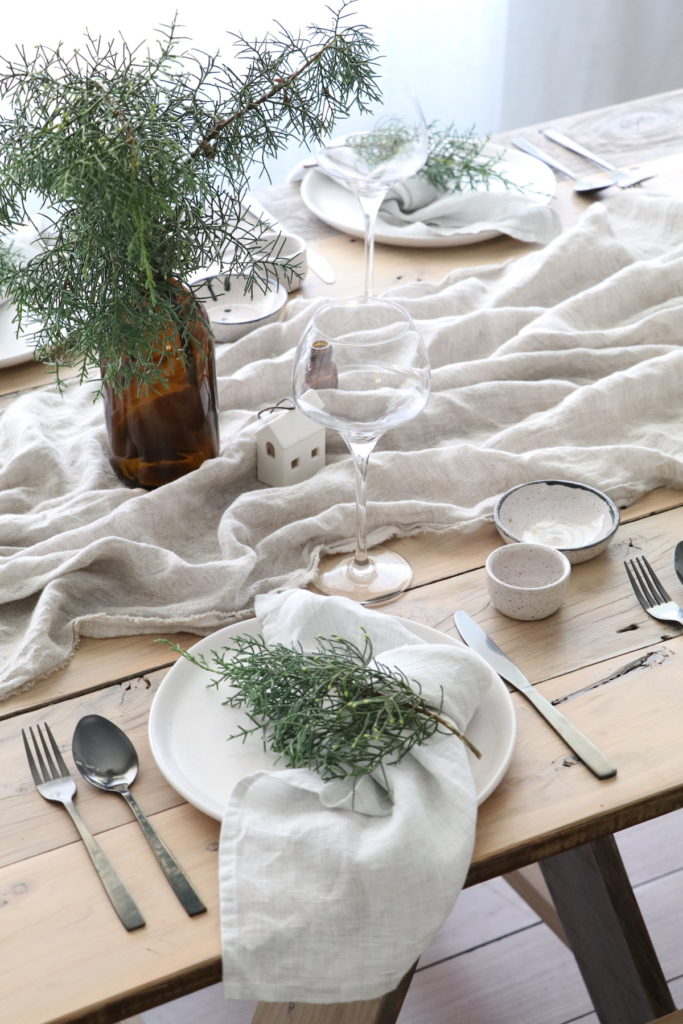 Have fun styling your home this Christmas and remember, it's your house so if you love what you've created, you can't go wrong.
Details:
Trestle Tables, Ceramics, Dinnerware + Styling: Mustard Folk | Foliage: Amelia Addis, Botanica | Photography + Additional Styling: Kelly Evans ~ Home Scene Journal |