The world of Instagram leads many of us down a rabbit warren of inspiration, and that was where I stumbled across the charming and refreshingly real journey of Becs and Blair Mcdonald and their three children, Ryder 6, Indy 4, and Tilly 22 months.
Becs, the curator of their Instagram feed, shares an insight into their own renovation journey and their company, Blair McDonald Building's projects.
In late 2013 Becs and Blair purchased their new family home, a centrally located Villa in their home town of Palmerston North. Sitting on a beautifully expansive property, the plan was to subdivide and create their first purpose built home on the back section for resale.
Weighing up the pros and cons, Becs admits the decision to give up that extra space when having three young kids was difficult. "While we did struggle with the decision, ultimately we knew it was the right one for our family."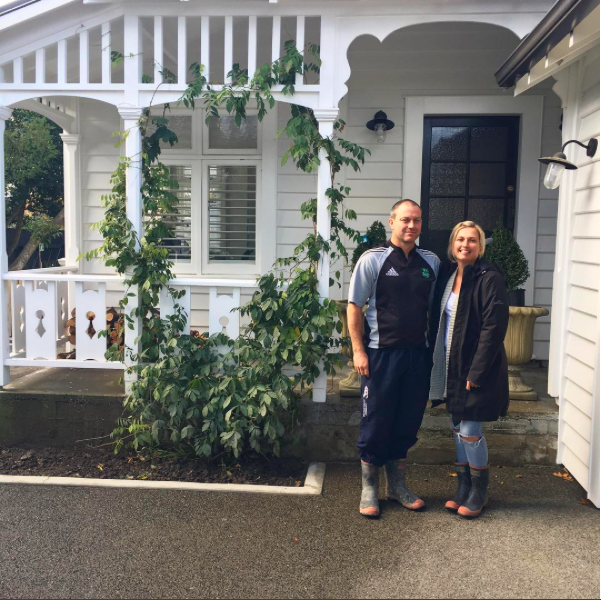 Having spent years bringing their clients visions to fruition, the space would prove the perfect launchpad to tackle their first purpose built house. Rather than launching straight into the subdivision, the family enjoyed living in their Villa while taking the time needed to plan and consider the new build.
Their main consideration was to combine function with considered design. "We wanted to create a beautifully designed family home with easy, simple living in mind. Above all the house needed to function well to be a family home and to make the most of the site it was on" Becs explains.
In October 2016 and spanning five months, Blair and Becs juggled family life and running a business, while transforming the empty space into a beautiful four bedroom home with perfectly balanced proportions.
Becs describes her design influence as a mixture of scandinavian and industrial design, creating 'scandi-industrial'.  The finished result is beautiful.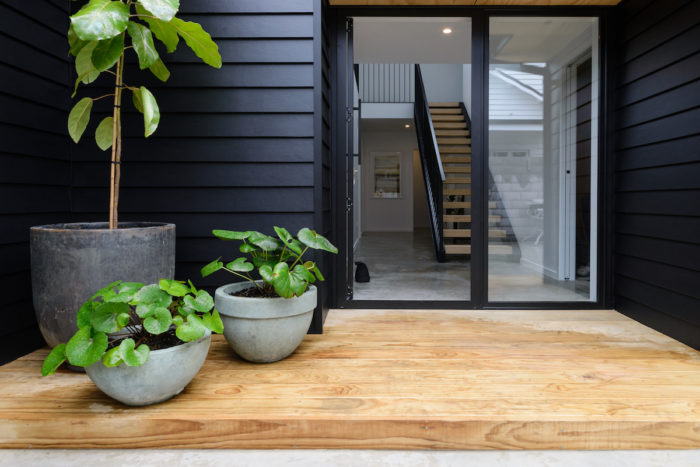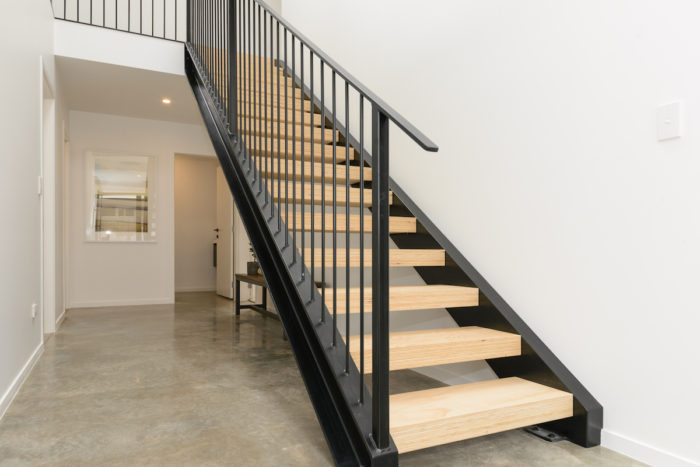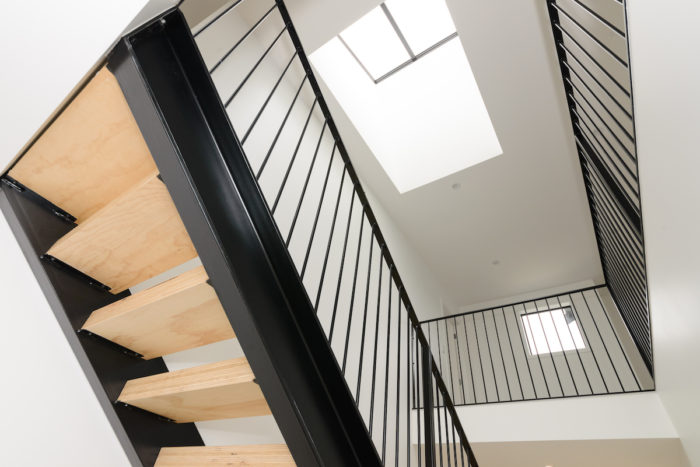 Step inside the glass panel front door and every painstakingly thoughtful detail hits your senses.  The first to draw your eye is the staircase.
Designed and built with love, ply treads were custom made by a joiner to specification and a steel balustrade was the only option for this couple. Glass would have been too pristine and any other timber would have competed and worked against the ply.
Scouring pinterest for inspiration, Becs and Blair set up a meeting with their friend Matthew Avery of Avery Engineering to bring their vision to life.  The time spent on this staircase is evidently worth it when you are standing in the foyer entrance, admiring its beauty.
The home contains a master bedroom and en-suite located downstairs with a separate powder room.  Three more bedrooms along with the family bathroom are located on the second floor.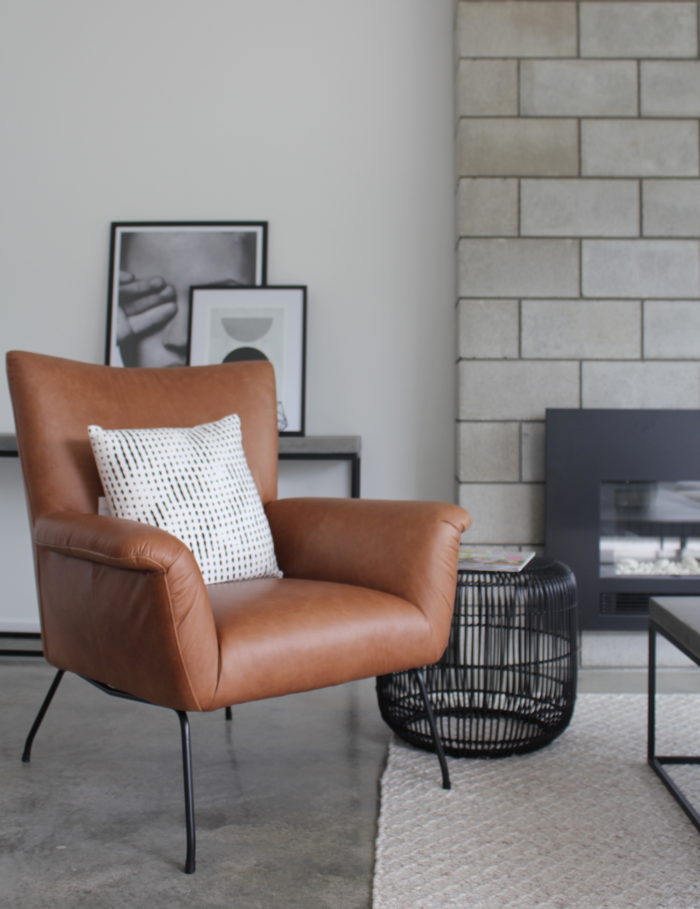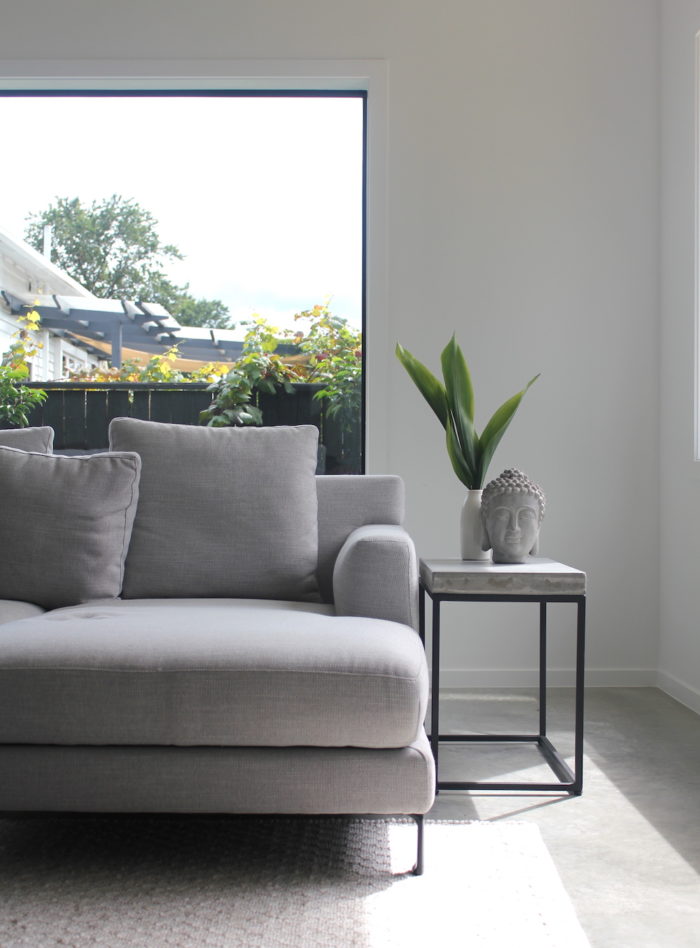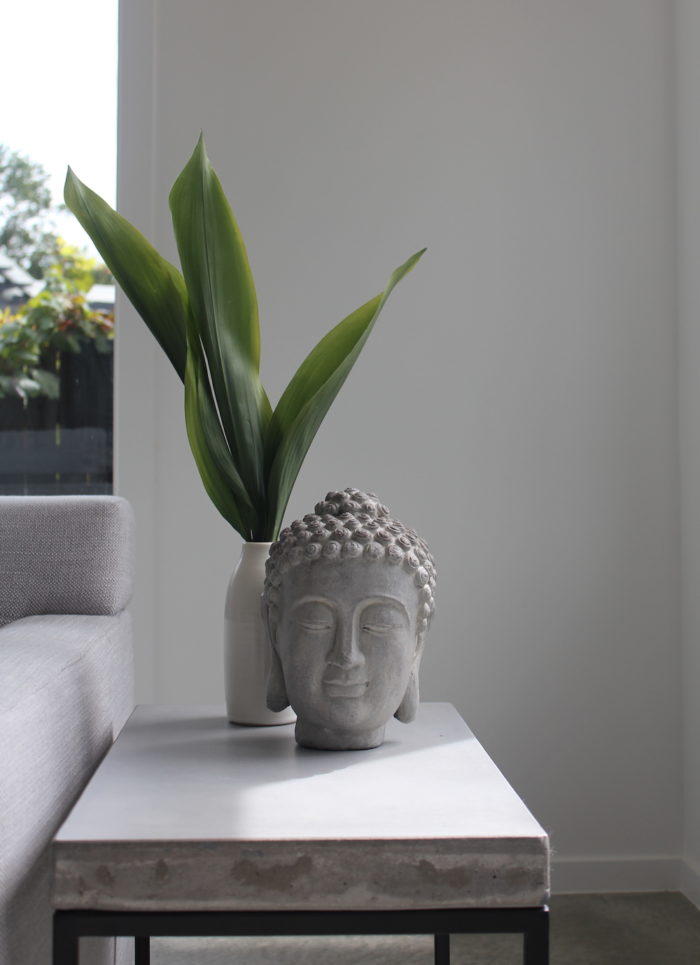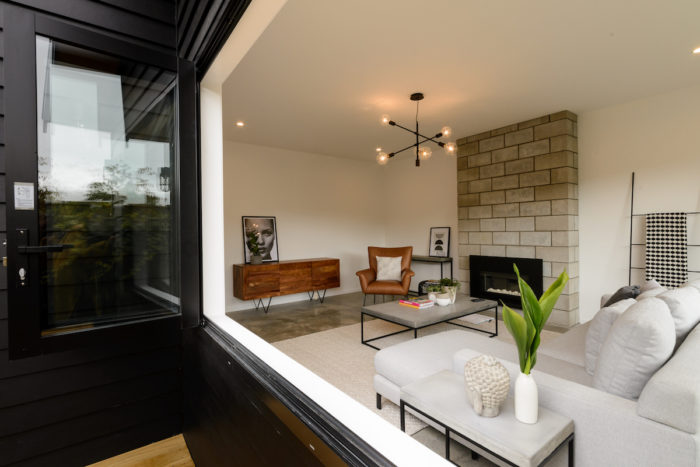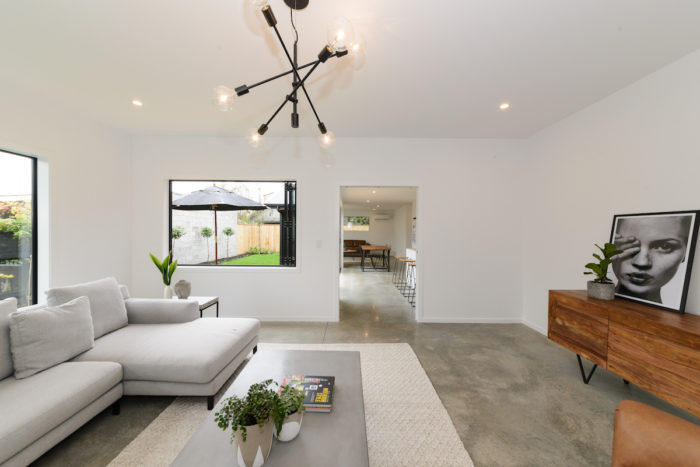 The living room provides the ability to connect or disengage with the other open plan living spaces, by way of a cavity slider by the kitchen to close off a room when you choose.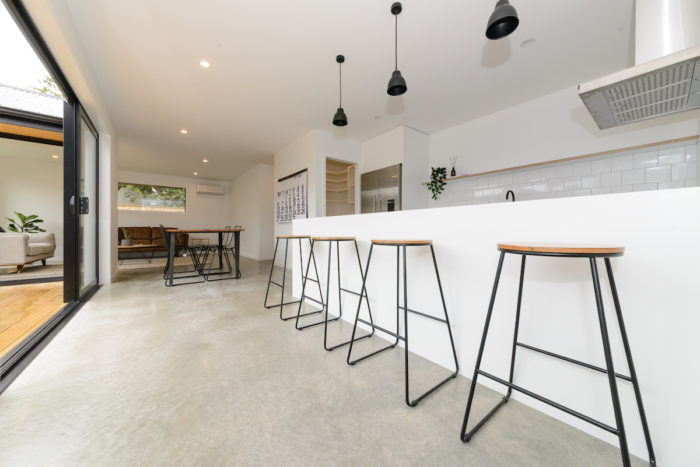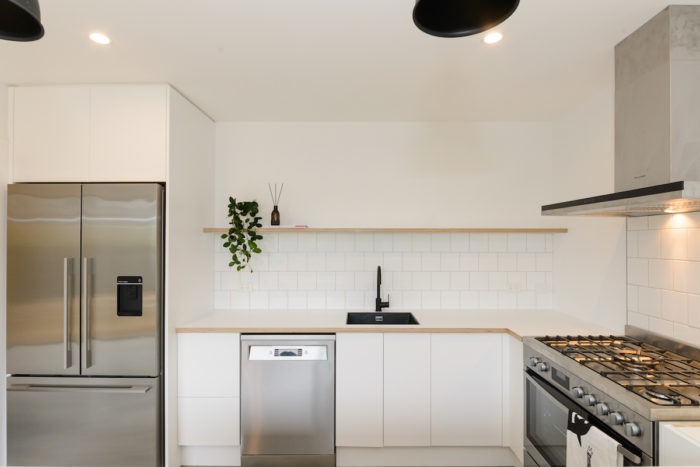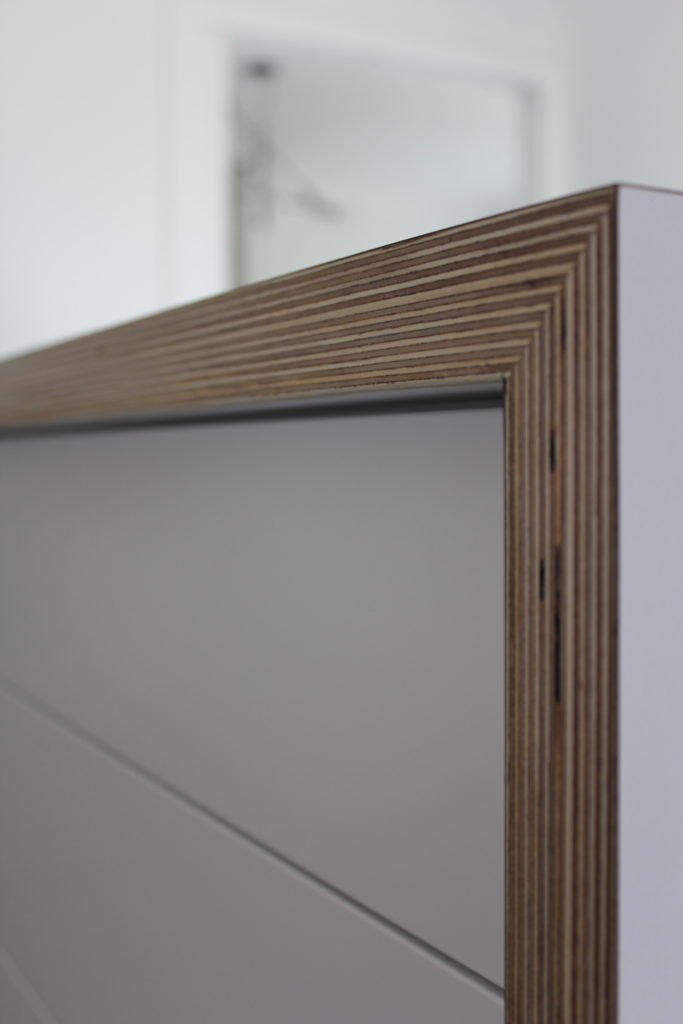 Ply was decided upon early for its durability, relative affordability and on-trend appeal. Ply was incorporated on the soffits, which they had never seen done before and carried on inside to line the garage. It was continued through on the stair treads and again into the ktichen and laundry bench top edges.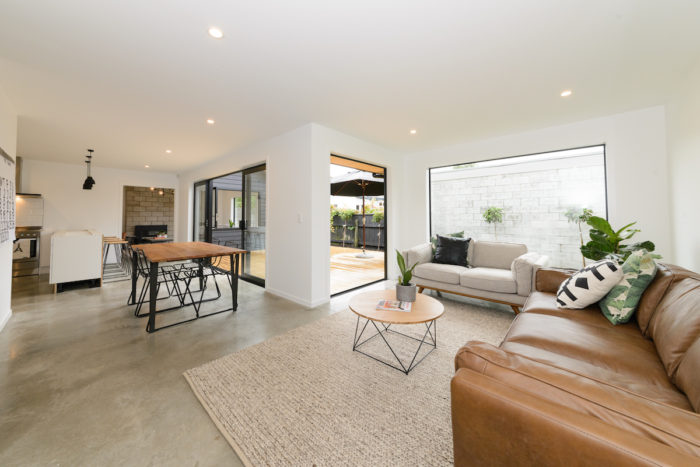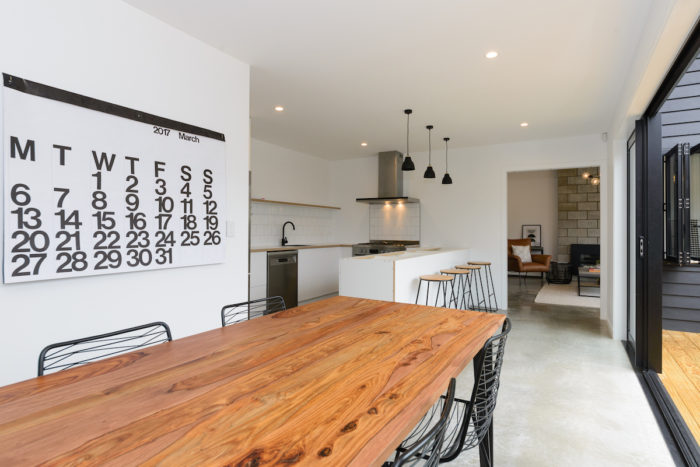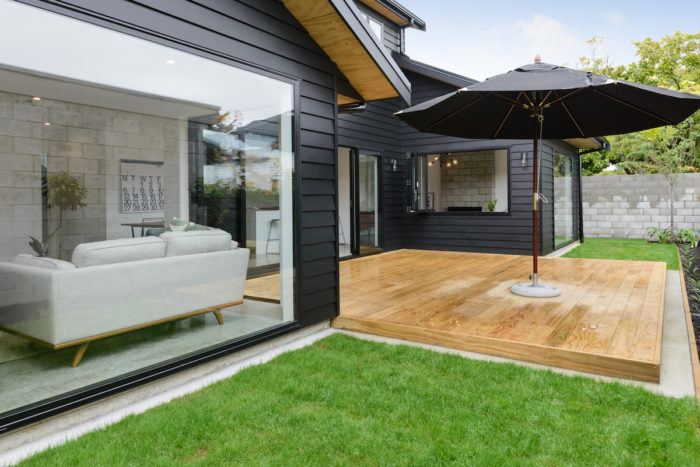 The large north facing windows make for a naturally cosy home.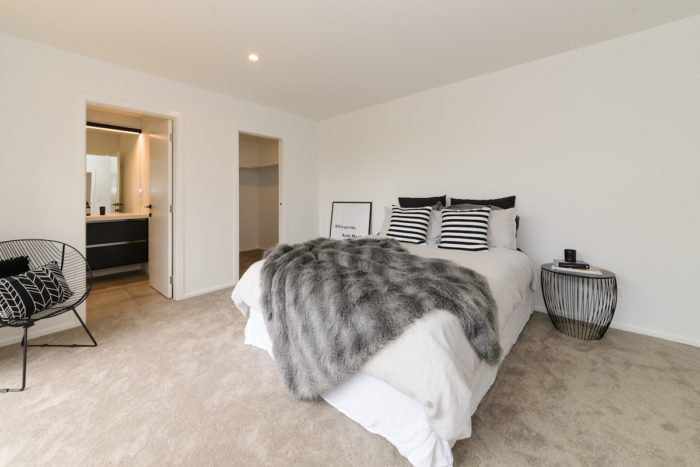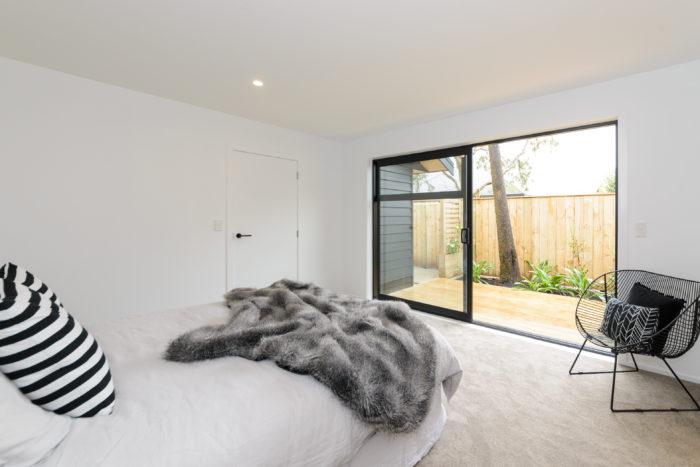 When I ask Becs how she would describe their business, the passion for building quality new homes is evident.  "The direction moving forward for us is to build a small number of new homes each year. Homes that are designed and built by us, from start to finish."
With this home complete, there's no rest for this hard working duo. They're well into planning the next project while chipping away at their own home renovation journey.
Details:
Blair McDonald Building | Photography: Adena Teka, Kelly Evans| Instagram: @blairmcdonaldbuilding