Situated thirty minutes North of Greymouth and twenty minutes South of Reefton, an old farm house is being lovingly renovated into a luxury boutique stay. Welcome to Cowshed 488.
With views of the Paparoa Mountains and the stunning West Coast dairy farm, this three bedroom, one bathroom home was the perfect location for a guest house. Home owners Georgina and Steve purchased the property in November 2017 and set to work transforming the home room by room.  Steve a dairy farmer and Georgina a photographer (for her business Print by George) live nearby, making it easy for Georgina to keep an eye on the progress and work needing to be done.
With a wrap around verandah and plenty of garden space and outdoor play hut, the home had been on Georgina's radar since she moved from the UK to the Coast a few years ago. Originally part of Steve's family farm, but sold back in the 80's, when Georgina discovered the home was back up for sale, she knew it would make the perfect guest house.
I caught up with Georgina to hear how the renovations have been going and what she is most looking forward to once it's open for guests.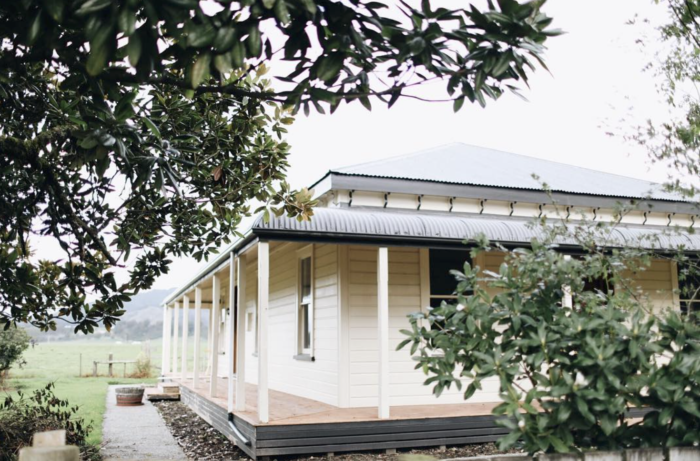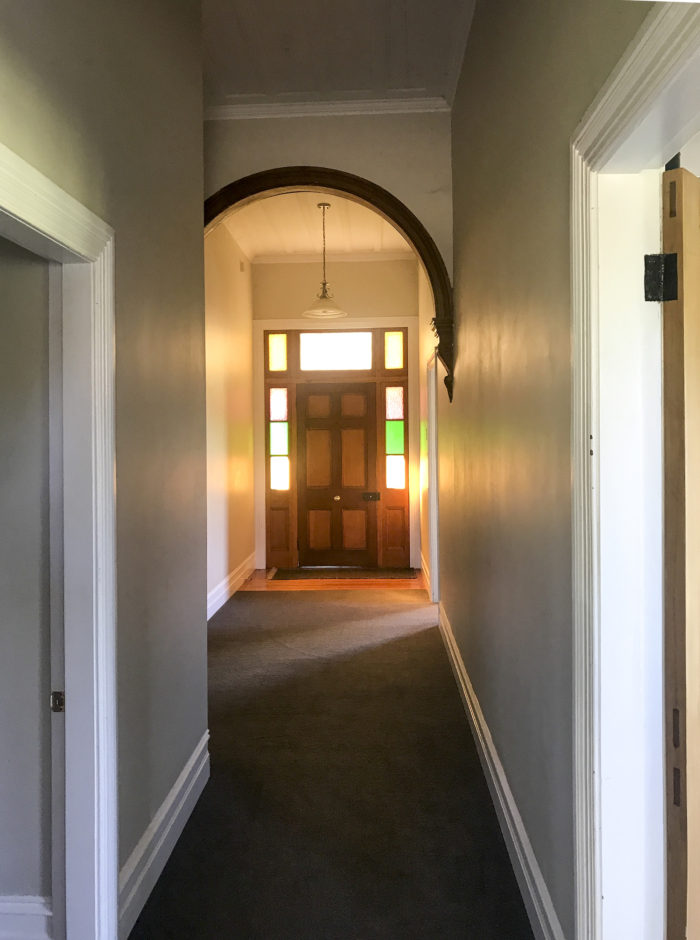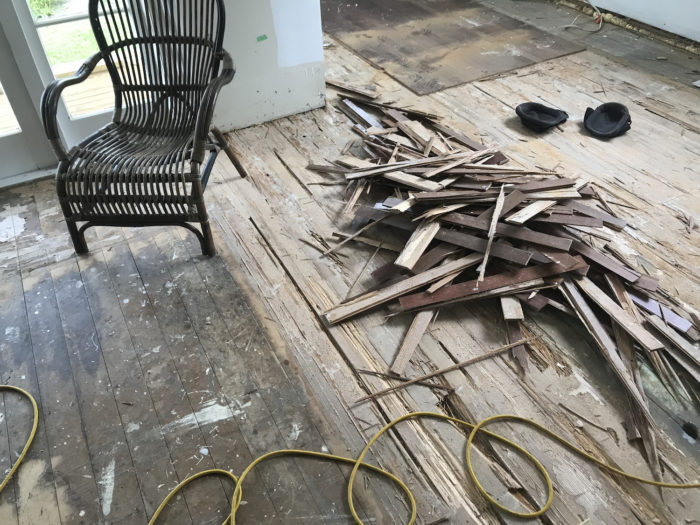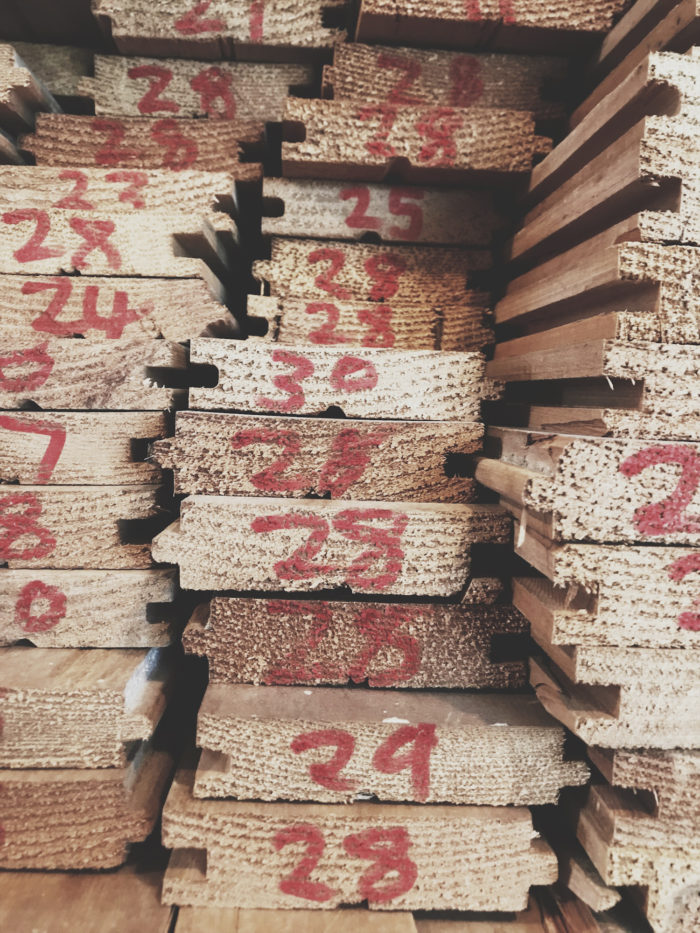 Have you and Steve undertaken most of the renovations yourselves?
I would love to say 'yes we did' but no we did not! We would have loved too and ideally would have for budget reasons, but when it came down to it, it is an old villa which needed some TLC and with Steve managing the farm (450+ ladies) and myself working on my small businesses, it was just not going to be as simple as renovating ourselves. We have worked with the most incredible builder Kim from Ahaura, up the road who has been fab. He has worked solo on this project and just a pleasure to work alongside. There hasn't been anything that he couldn't do! Painting wise – my family came out from the UK in the beginning of the year and with the warmer months we painted a few rooms together. Then we had a local painter and his team come in and spray the hall for us and kitchen and living area. The ceilings are so high and make for quite the challenge on the neck muscles.
The garden is yet to be tackled but Dad helped a fair bit with that back in the Summer spraying weeds and getting it ready for a big tidy up. In the interiors, I've overhauled the whole place as well as project managed the entire renovation. Steve has been a gem and done all the plumbing which was a massive help. There was a tiny gap under the floors where I think some breathing skills were required to be able to get under the beams.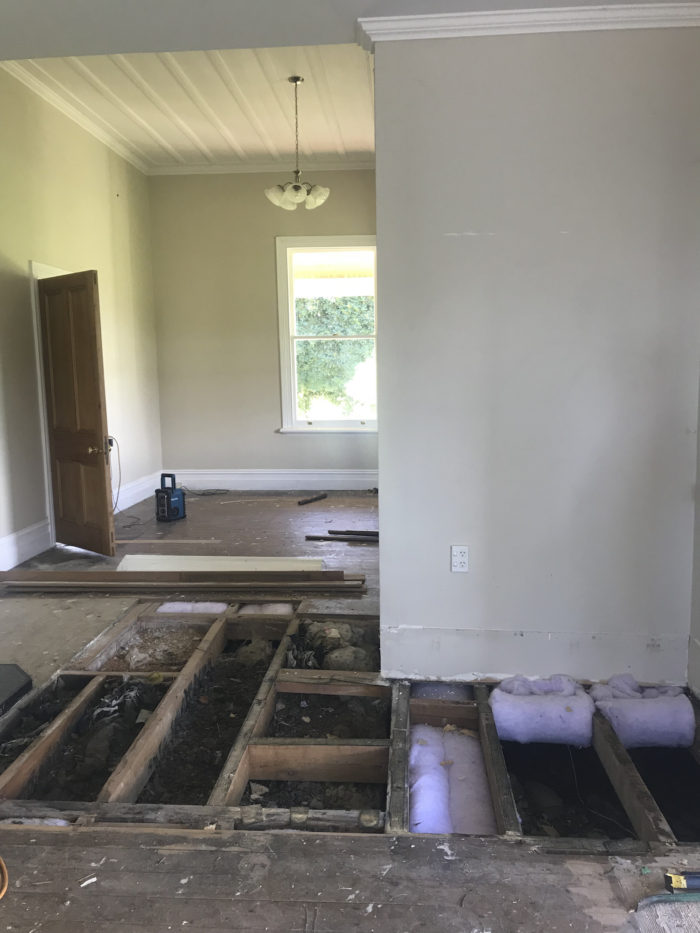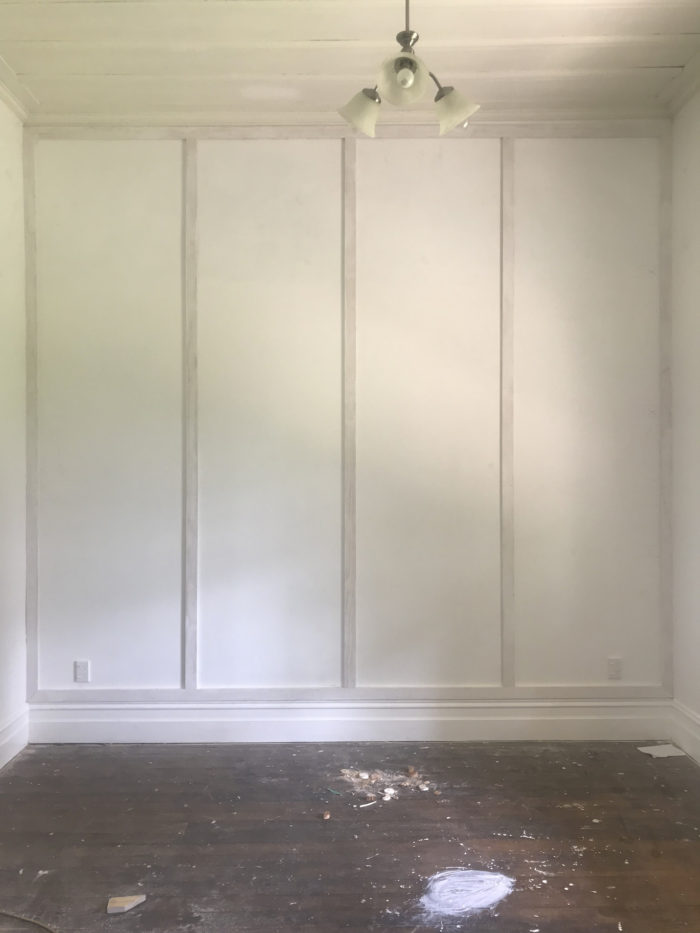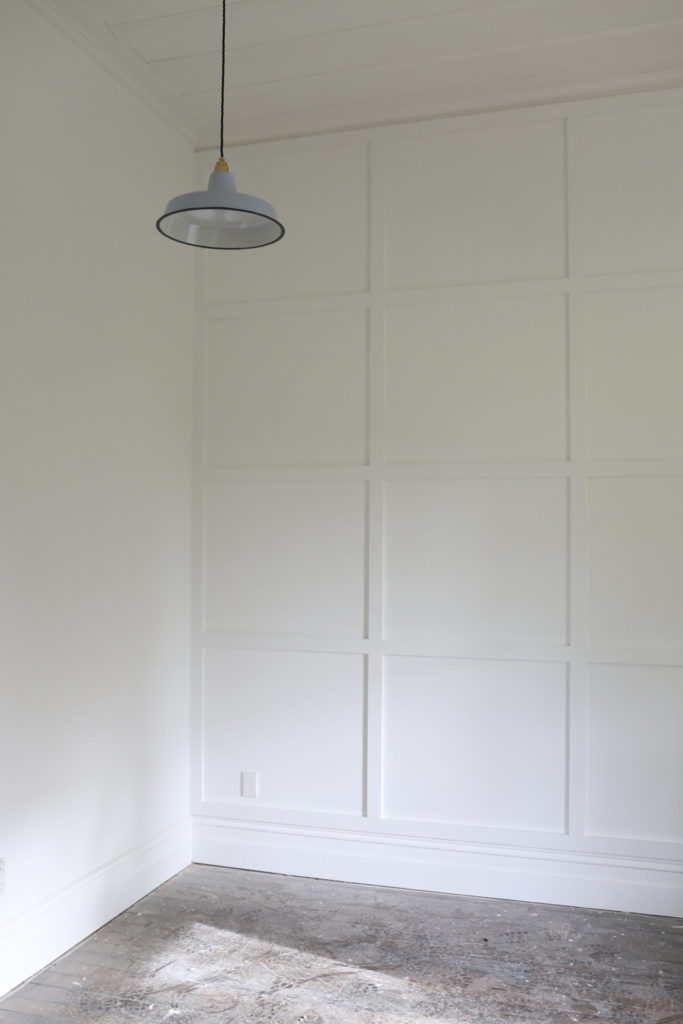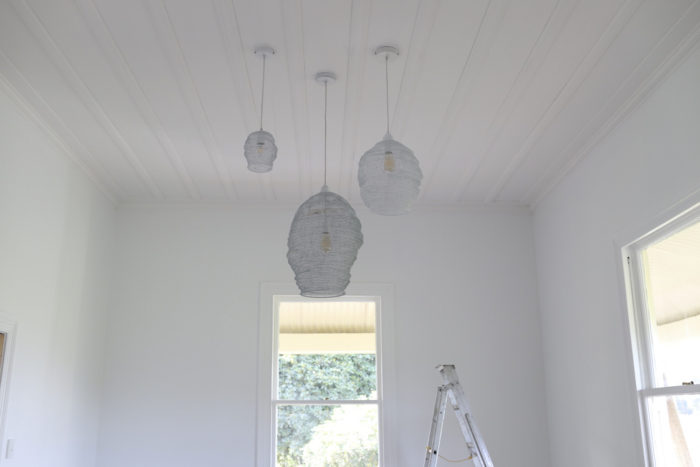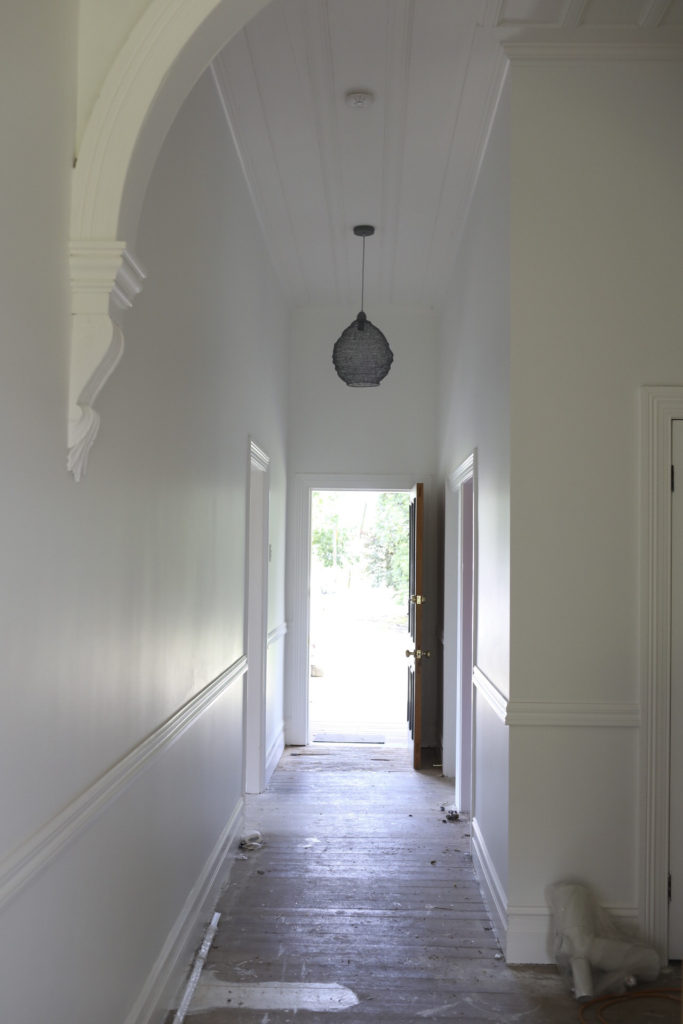 How would you describe the condition of the house when you purchased it?
The house needed some love, but fortunately it was in pretty good knick. The previous owners had spent some time and money getting the house into good shape which worked out great for us. The day we got the keys, I ripped up all the carpets as I was dying to know what shape the floorboards were in and whether I was going to be able to live my wooden floorboard dream! They were unbeliveable and not a gap to be found.
The ceilings are 3.5m high and the walls just seem never ending so I knew a dado rail throughout the hall was a must and then install a panelled wall in one of the bedrooms and bathroom. My moodboard was never ending, but having Kim as our builder, he was totally understanding when I threw the next project at him!
Throughout the home there is certainly not one straight wall in the place, but growing up in an old house in England, no two walls were the same and this was the type of character I was itching for. What we did have to account for in the plan of buying Cowshed 488 was that it was going to be a cold, cold property in the winter months. Installing a diesel unit for radiators and get the house insulated and warm was a key priority. First and foremost to get 52 weeks of the year rentable, but also to protect the furnishings.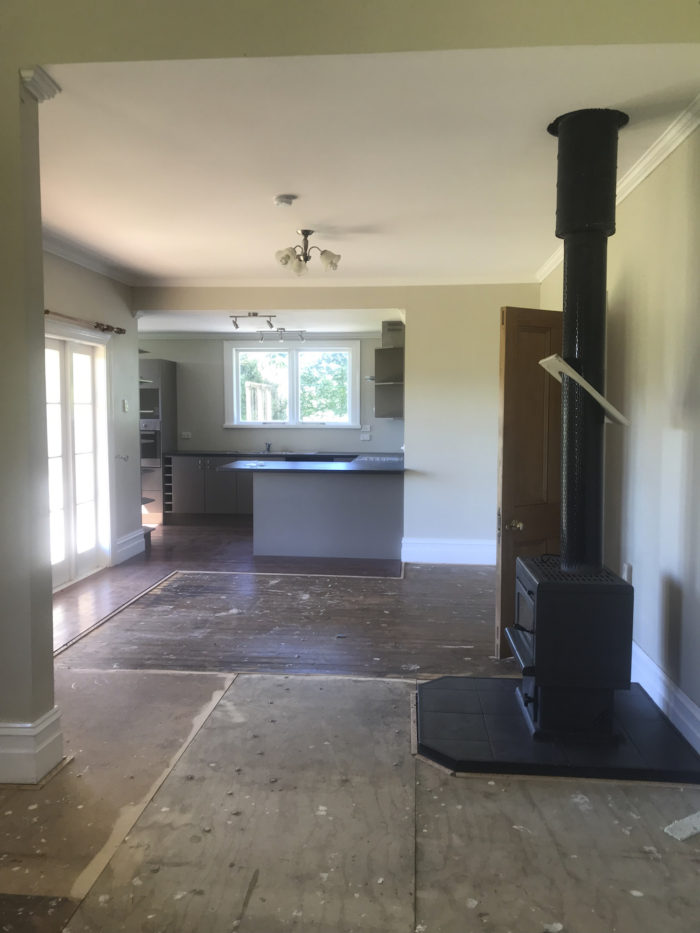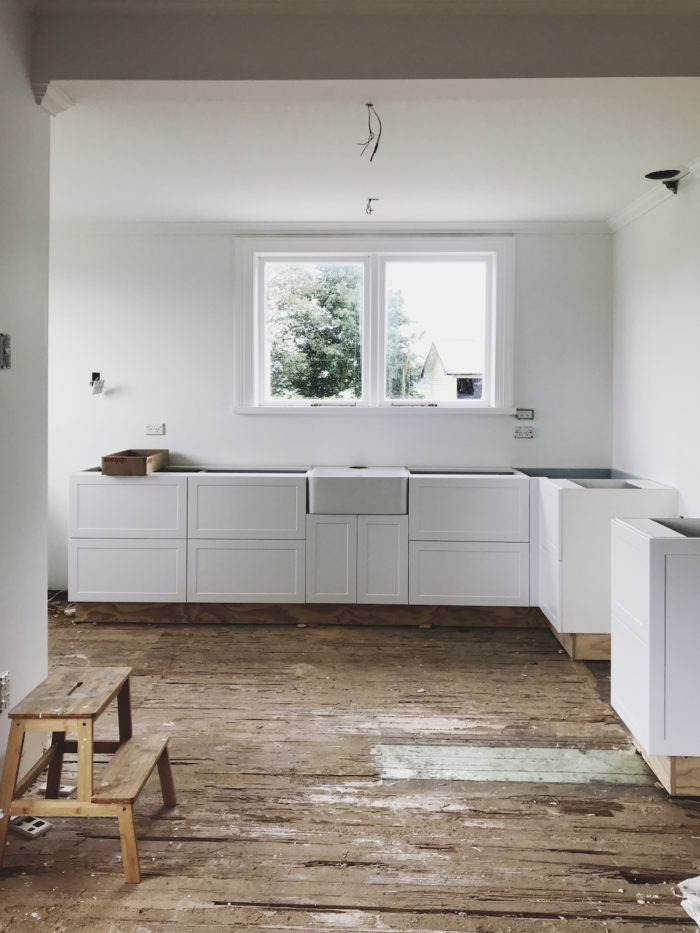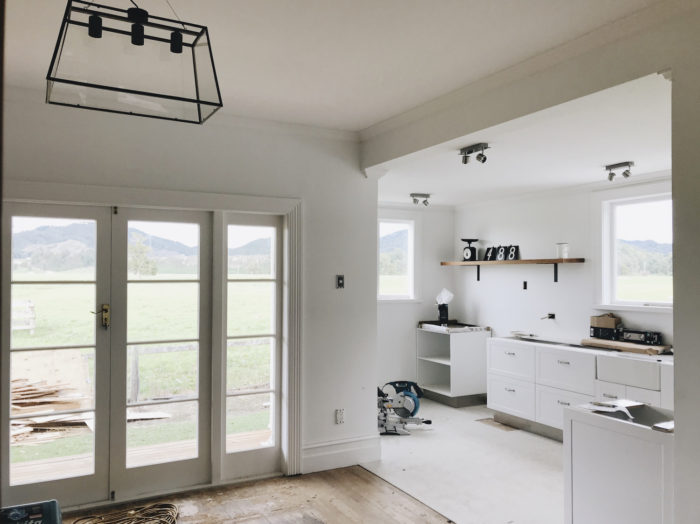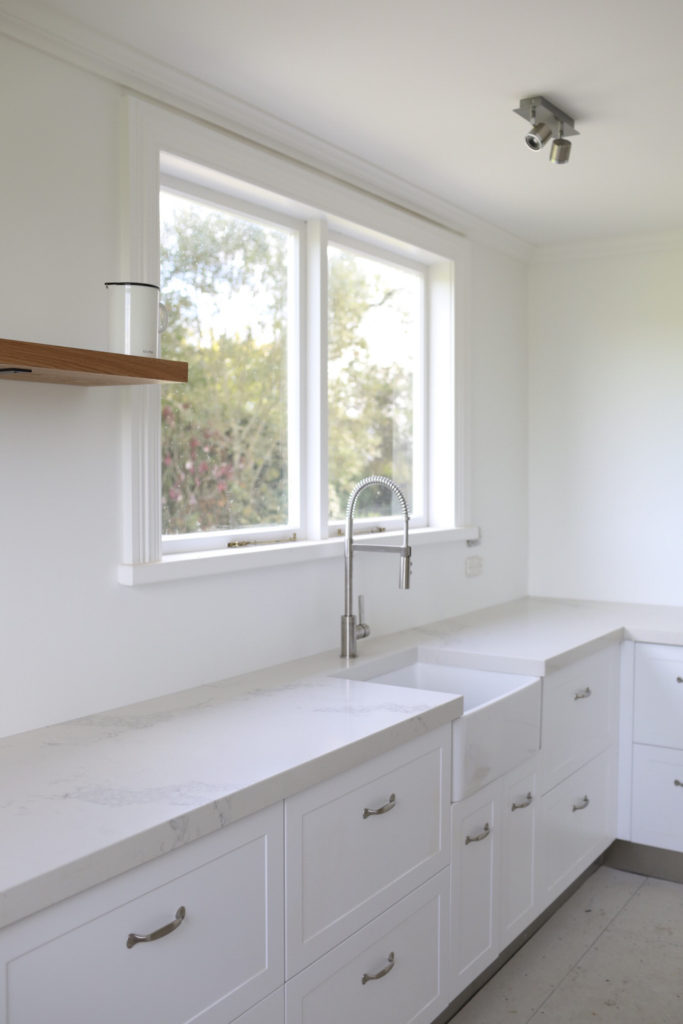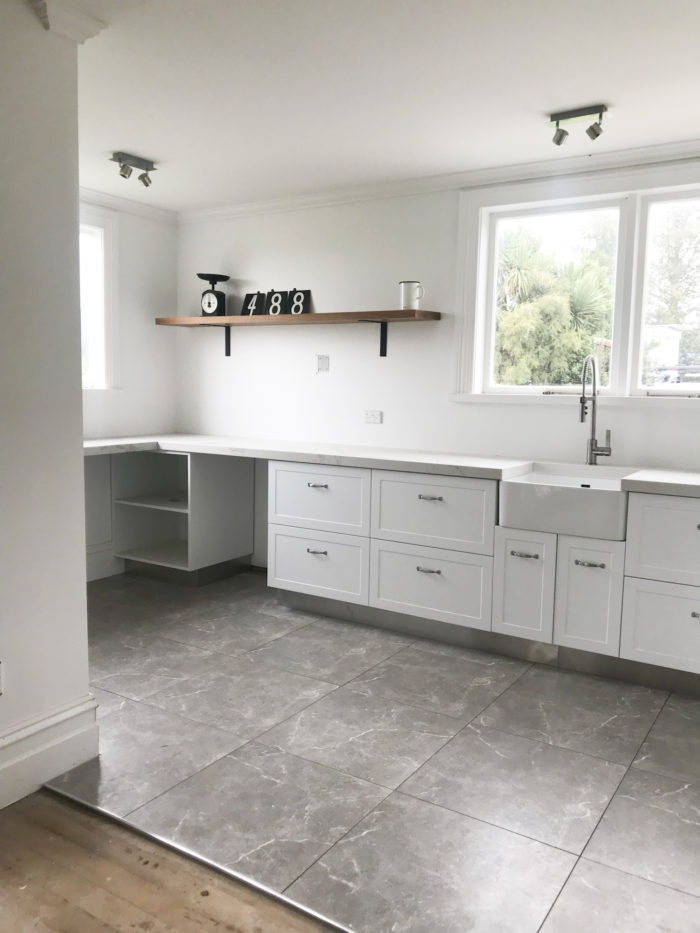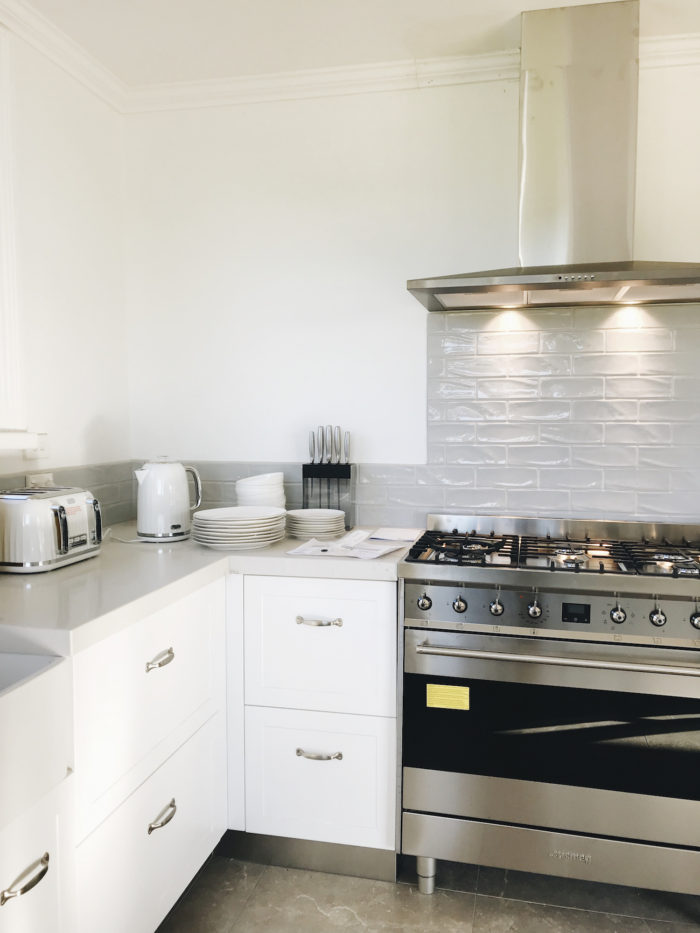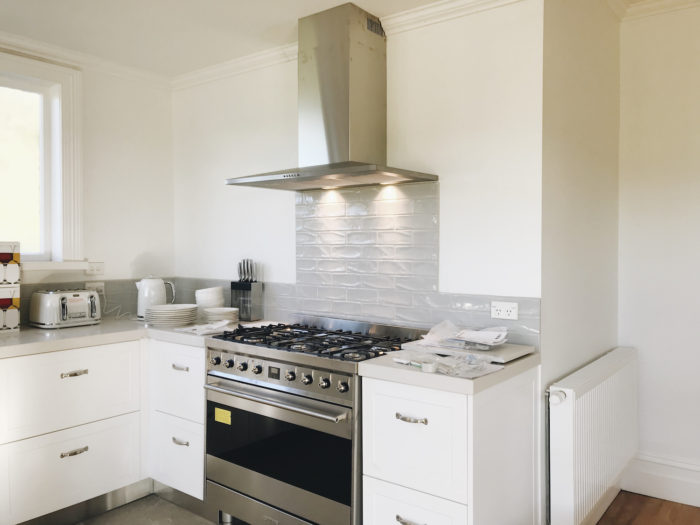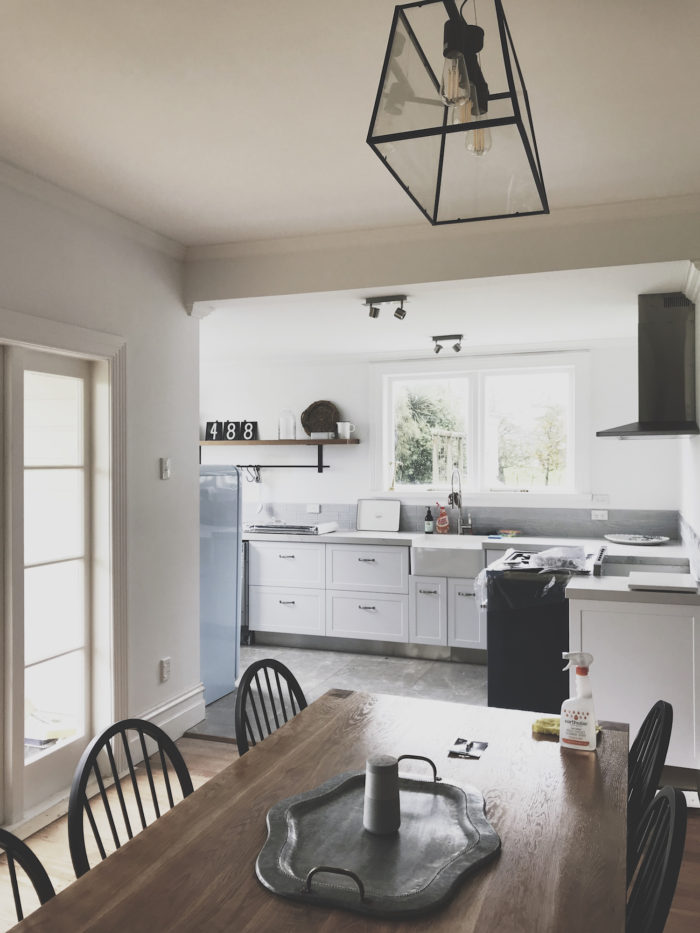 How would you describe your aesthetic for Cowshed 488?
I am completely inspired by the natural, timber, indie look that is quite popular at the moment. It's so fresh and clean and unlike anything I have come across on the West Coast. The timber floorboards enhanced this idea as they've came up so beautifully after sanding them.
I also LOVE the English countryside look and feel to a house. I want this house to feel snug and friendly so having touches such as old coat hooks on the wall and recycled pieces of furniture will help. The art is something I am super excited about naturally. I have purchased a piece from an Artist in Byron Bay which is stunning and adds a pop of colour to our white walls. The other items are photographs from my fave Slim Aarons which we also have in our own home. These are getting framed locally now and I'm feeling quite excited to be able to get them back and hung up on the walls. We have purchased some Jute rugs and large white berber style rugs too. These will (hopefully!) look beautiful against the floorboards and furniture.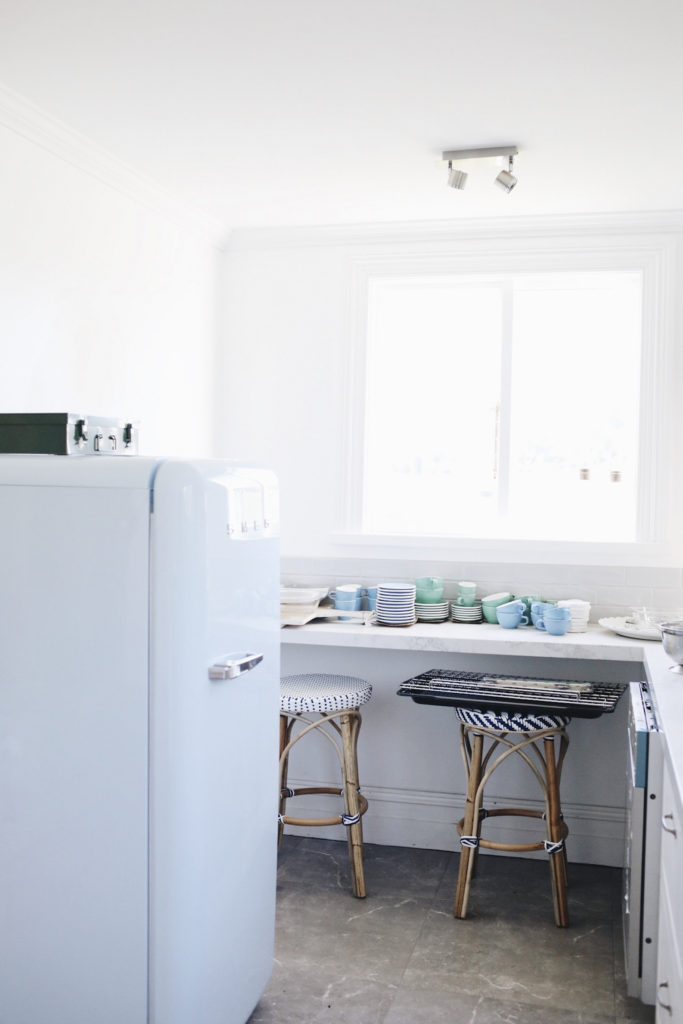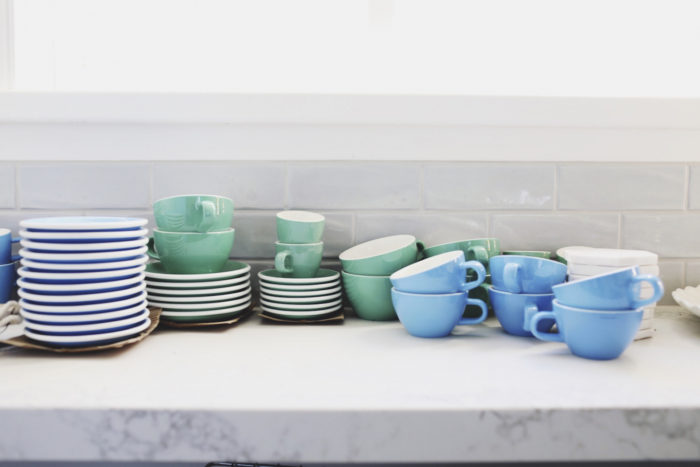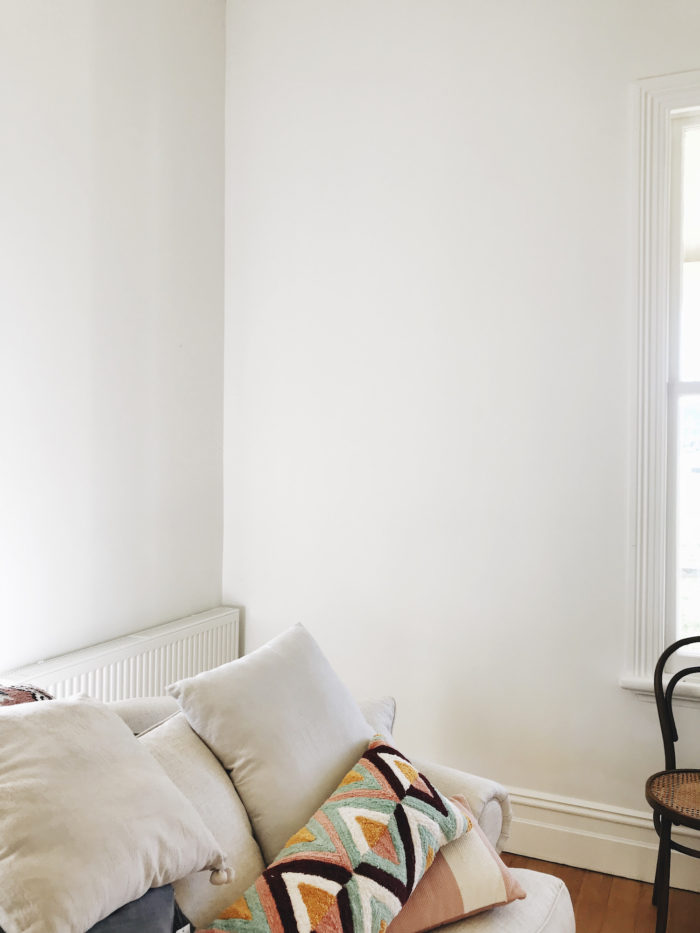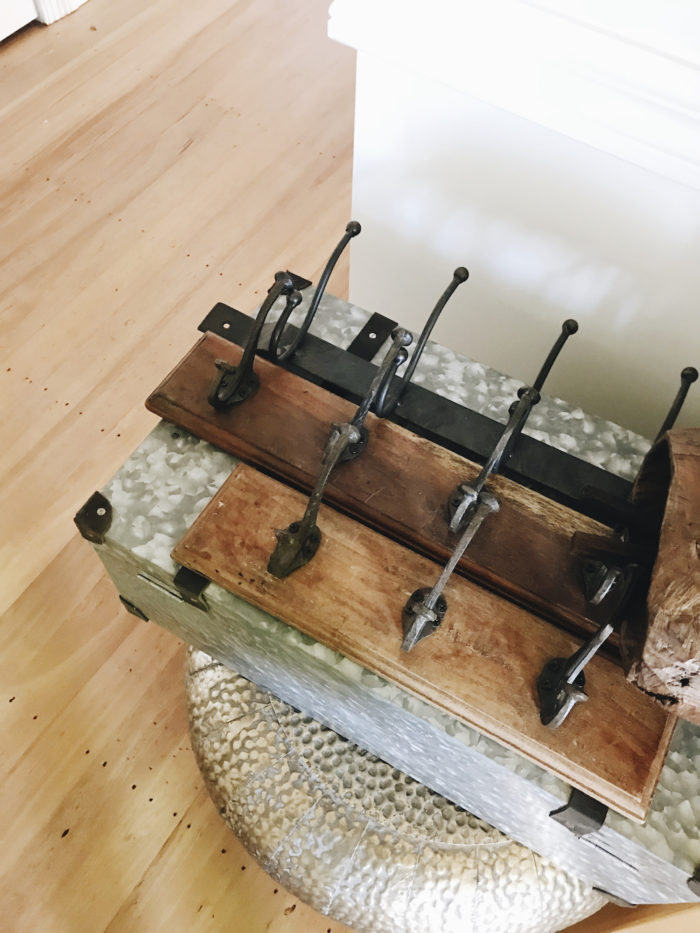 Where have your sourced your interior furnishings?
A lot of our furnishing have been sourced from New Zealand stores, and a larger amount are second hand items from a couple of Reefton second hand and antique shops. These are honestly the best shops with the best finds! I try to make a trip there at least once a week to source some new bits and pieces. I have got a couple of items from the Riccarton Sunday market as well as some upcycled pieces from Mamma T Trading in Amberley.
For any of the new items, we have tried to source older, more rustic looking pieces from stores such as Early Settlers, Freedom Furniture, The Foxes Den and H&M home. Some of my favourite items came from a shop in Auckland called Williams Road. Kate at Williams Road also sourced some items custom for me which has been incredible. The kitchen was designed by Coastwide Joinery here on the Coast. Bret was fab working on this project and we also commissioned him to build us a dining table, wardrobe and some shelves. The table and shelves were made from American Oak and are some of my favourite pieces.  The entire kitchen was built around the farmhouse butler sink! I'm a typical Brit!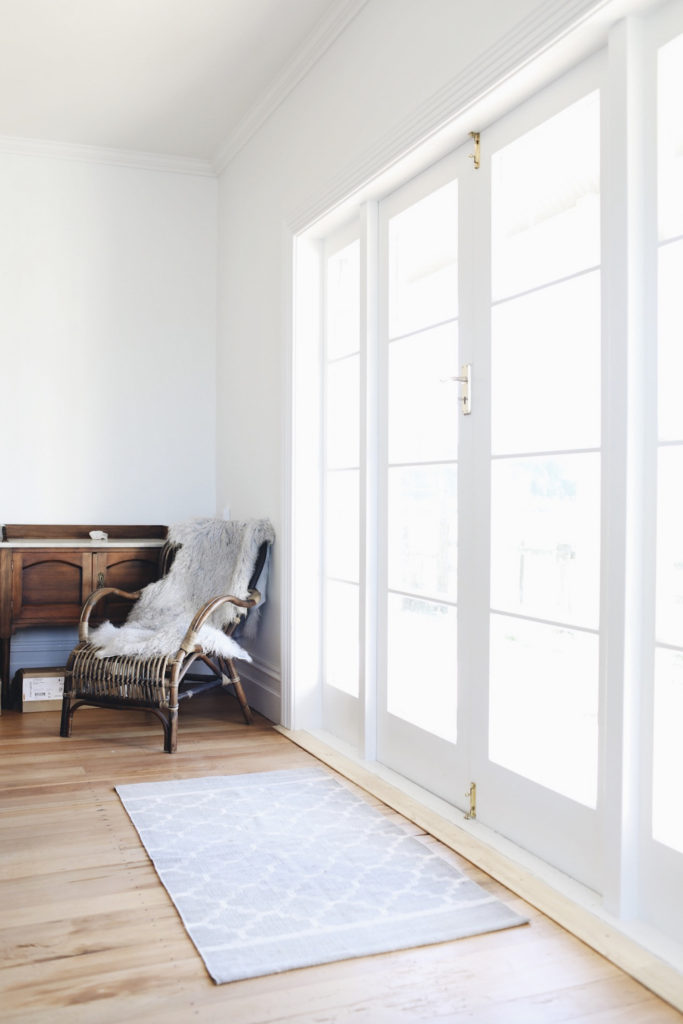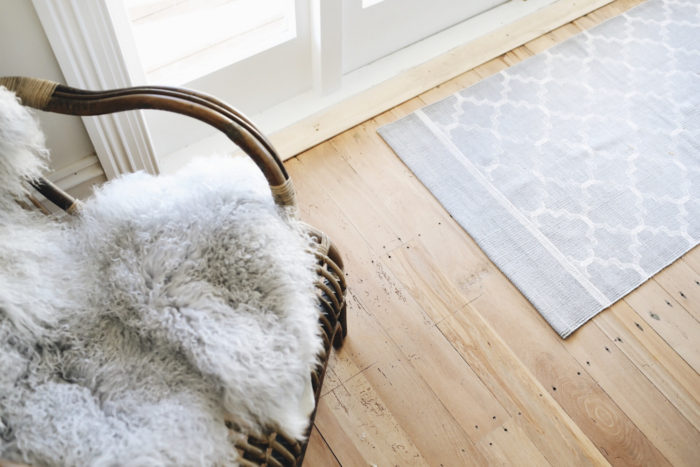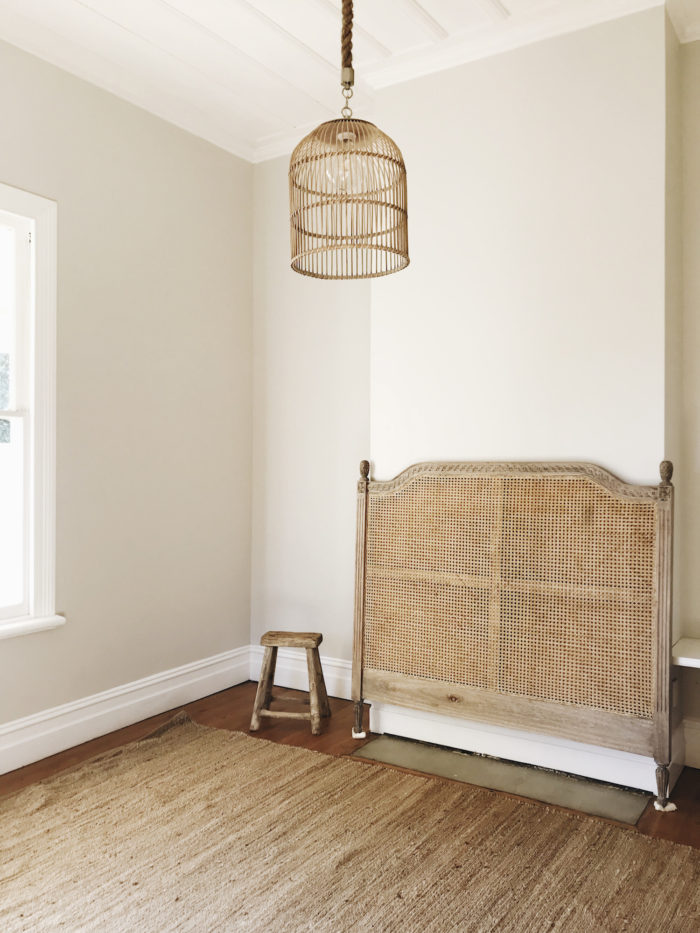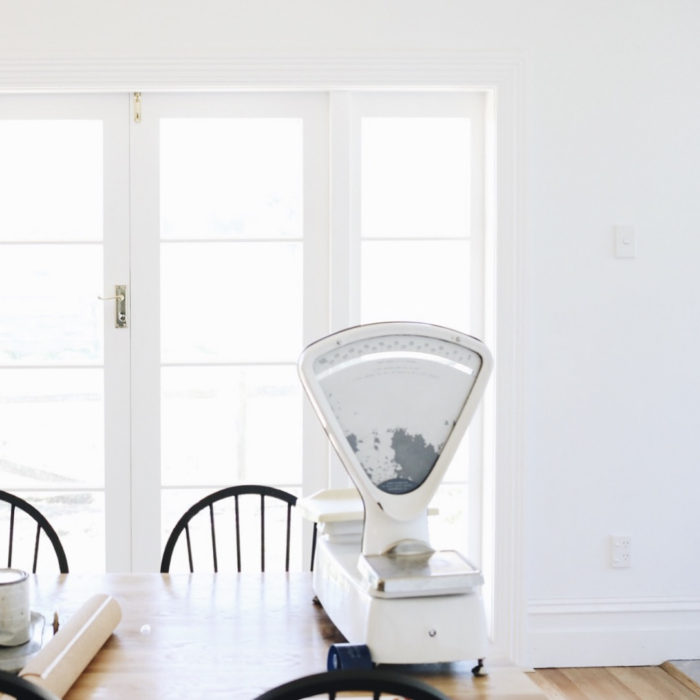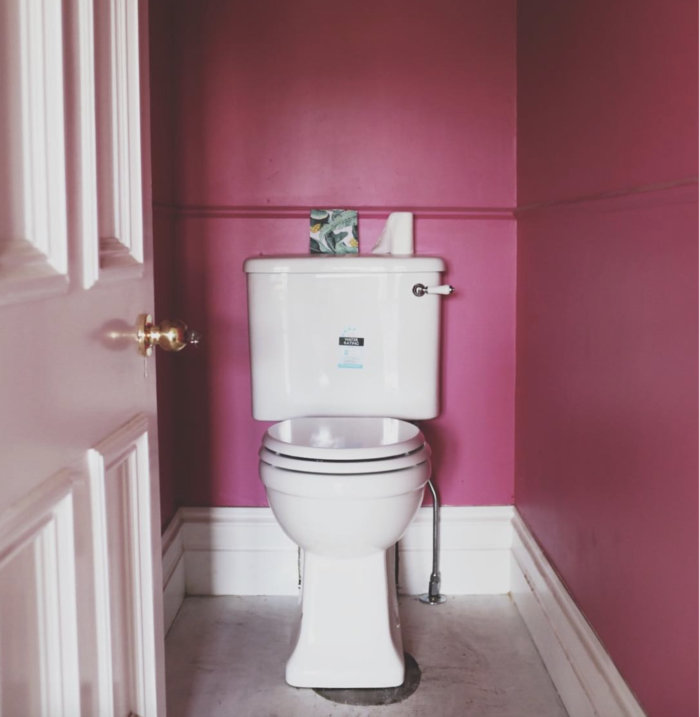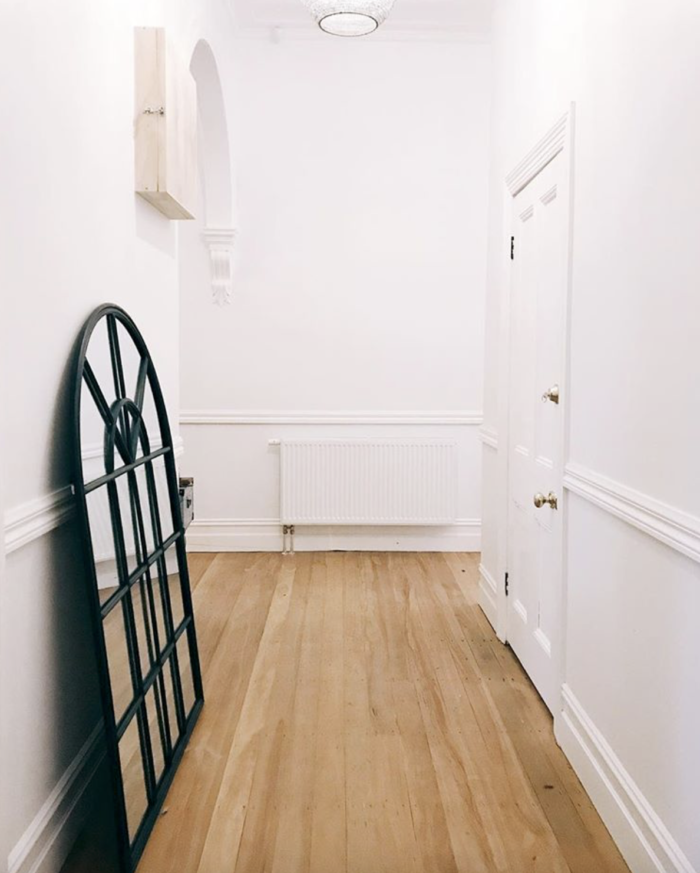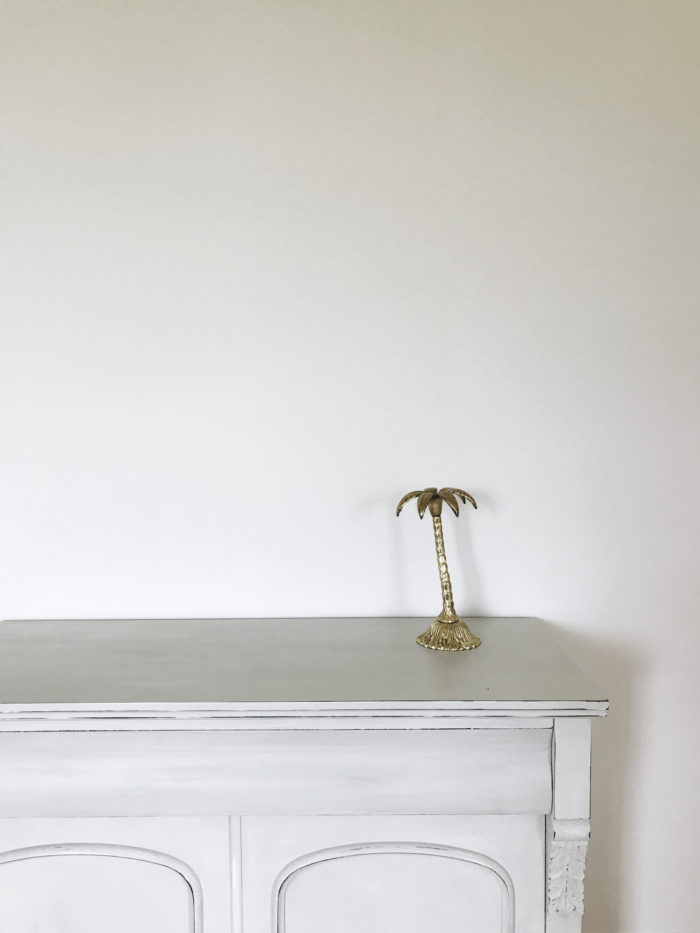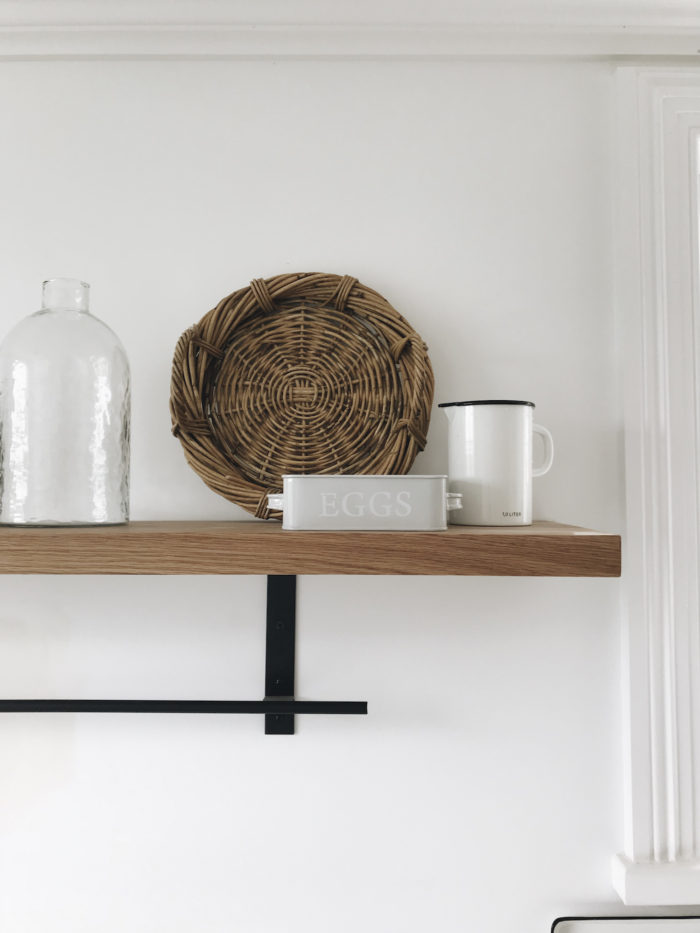 Once Cowshed 488 is complete and open to guests, what are you most looking forward to?
Being able to watch someone enjoy what we have created. I think I've had this project in me for years now and to be able to realise it is so exciting. I want people to be able to experience the lifestyle here and enjoy a weekend away in the countryside with friends or family. Spending time away from their phones to read a book, entertain friends for dinner and drinks or watching the sunset over the farm. Play some good old fashioned board games, and whilst some can go off hunting or fishing locally, the others can stay in and have a bath, a G&T by the fire or on the verandah and enjoy just being away from the hustle and bustle.
My favourite 'time-out' spot throughout the summer renovations was first thing in the morning bringing my coffee from home and sitting on the verandah out of the dining french doors to watch the sun rising over the farm. It is so peaceful and tranquil. Quite a special place.
Photography + Styling: Georgina Skinner
Follow Georgie and Steve's renovation journey as they complete Cowshed488 on instagram – @cowshed488 and I look forward to sharing a look into the completed project in the near future.