In a large, spacious Sydney workshop Milkcart founders and designers, Marnie and Ryan McKnight, lovingly handcraft the beautiful, original pieces they once desired for their own home. Finding themselves priced out of the market, Marnie and Ryan created Milkcart, a natural fit for the duo with their love of good design and restoring furniture.
Inspired by the simple lines of Danish furniture and light filled interiors, every piece breathes simplicity and practicality, a reflection of the quote – Perfect Imperfection, one that has now become the company motto.
I recently spoke with Marnie to find out what makes this clever business tick and to get a behind the scenes look at where the beautiful furniture and homewares are created.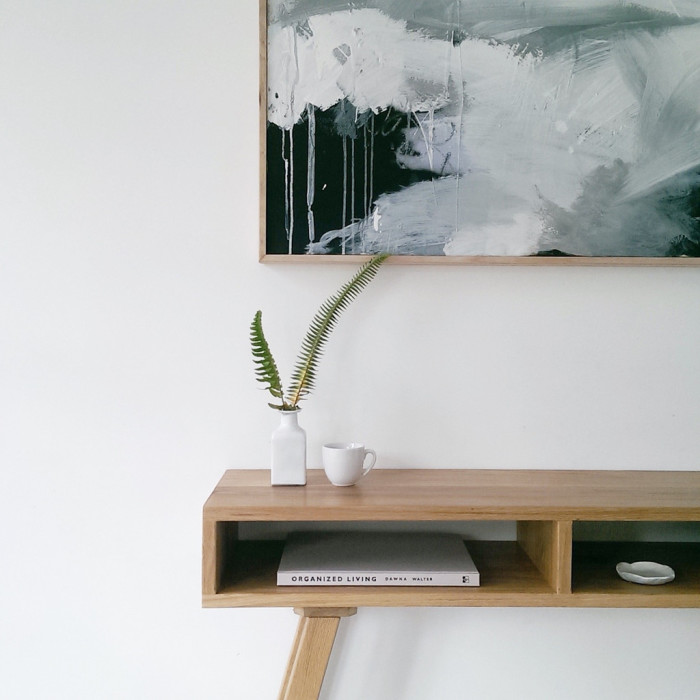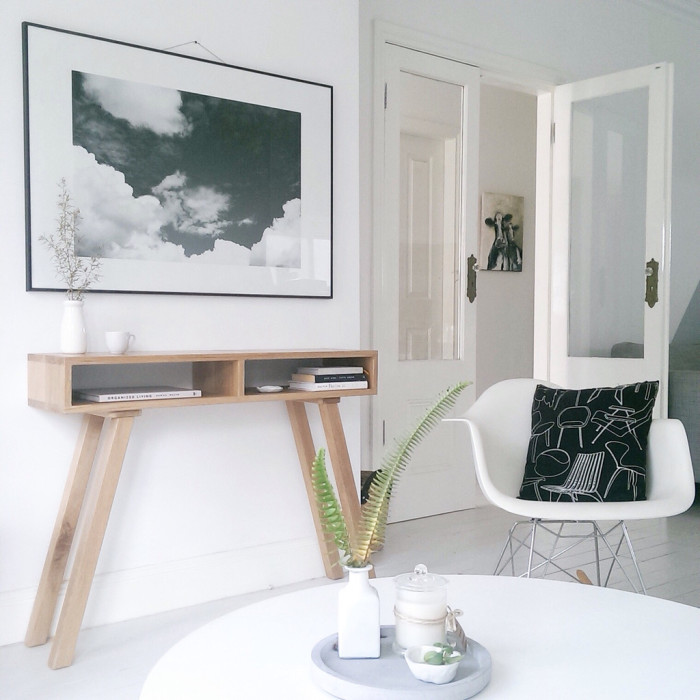 + When was Milkcart first launched?
We launched Milkcart in June 2014 at Finders Keepers Market in Sydney. A few months beforehand, we had started making furniture in our garden shed and selling it on eBay and hoped to gauge the public response.  The feedback was so positive that within a week, we had chucked in our day jobs and had taken on Milkcart full time!
+ What did you and Ryan do before Milkcart?
Before Milkcart, Ryan was working in residential and commercial construction and I was a stay at home mum.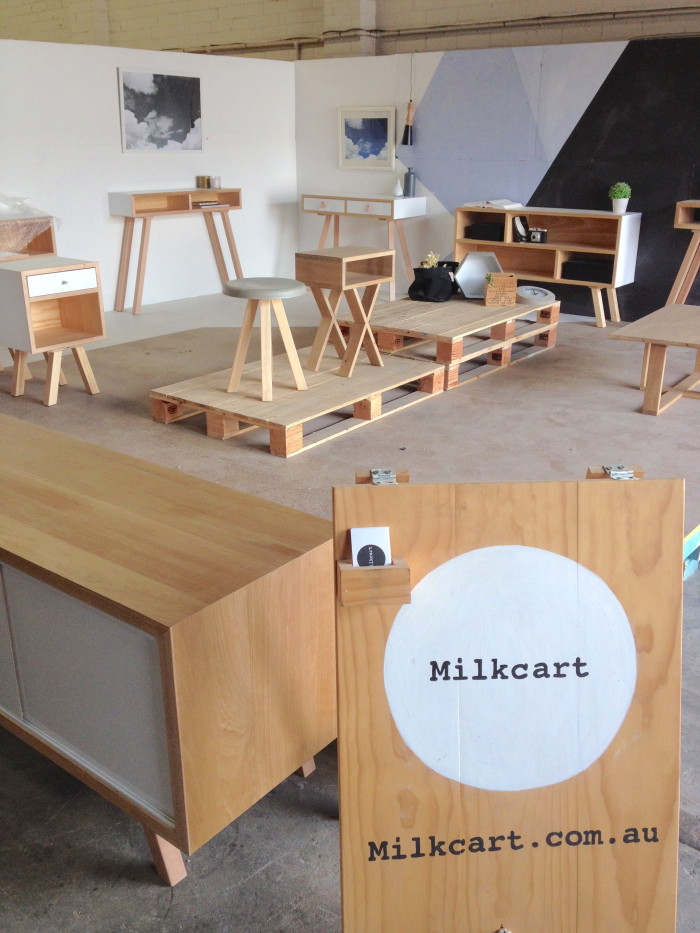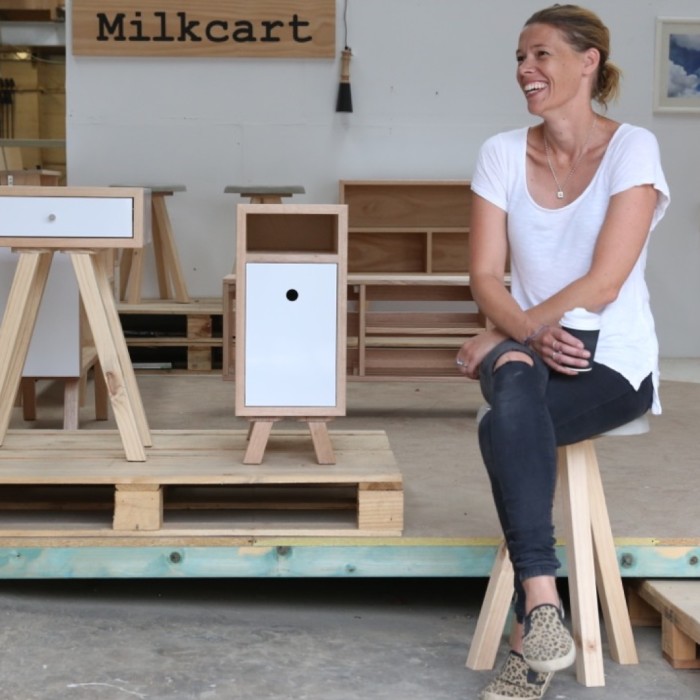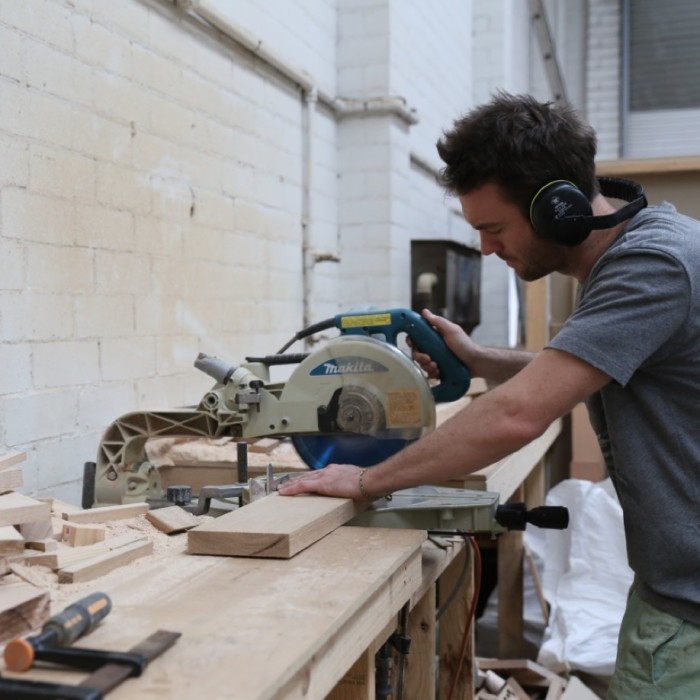 + What does a typical day look like for you both?
In the mornings, Ryan has breakfast with the kids before heading to our workshop, to get an early start on his workload, where I join him after the school drop off.  There, we start with coffee and a mini-meeting to plan the day.  Although the demands of each week are different, there is usually a pattern – he creates the furniture from scratch, deals with suppliers and does most of the physical labour early on in the week.
Next, the items are passed to me in the finishing area where I can complete them and package or deliver towards the end of the week.  One of us is always there to pick up the kids from school, and later, when they are asleep, we have another couple of hours answering emails before turning in.
+ Describe your Sydney workshop?
Whenever anyone walks into our workshop, they always comment on the happy vibe. We love working there and it seems to have rubbed off on the building. It is large, spacious, bright, and extremely dusty and there is always something going on – projects everywhere – furniture in different stages of completion, kids bikes in the corner, friends art projects propped against the walls. It is an organised mess!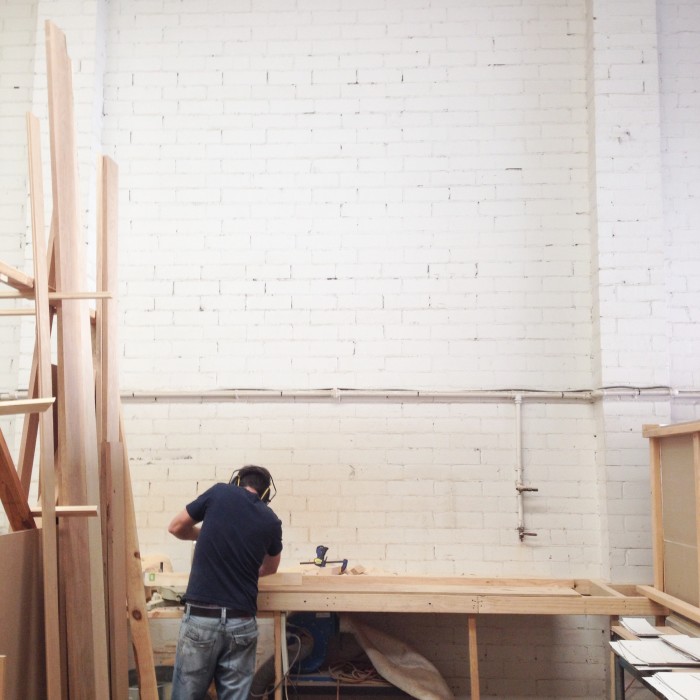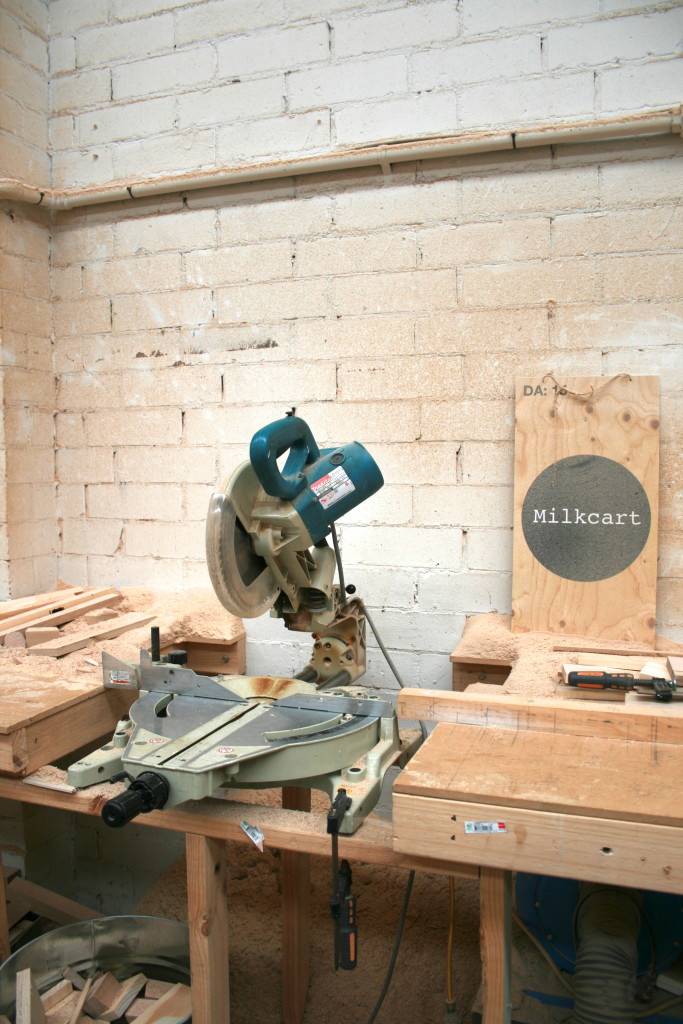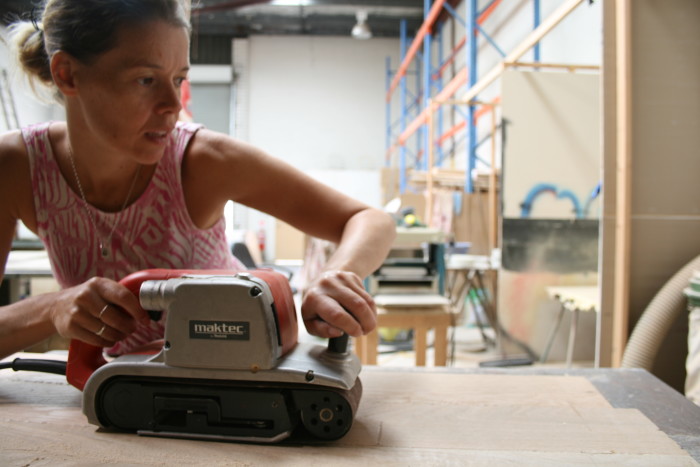 + What is your favourite piece (if you can name one)?
I can't go past the Turtleshell. It is one of our most recent designs and has become our most popular product by a mile. We still have the prototype at home and a day doesn't go by without us using it. Sometimes, simple is best.
+ What do you love most about the business?
We love the freedom that we now have to be there for our family. At first, it felt like Milkcart was digging into our family time, but we have now simplified processes, say 'no' a little more often, and so can make sure that we are there for every performance, match and sick day.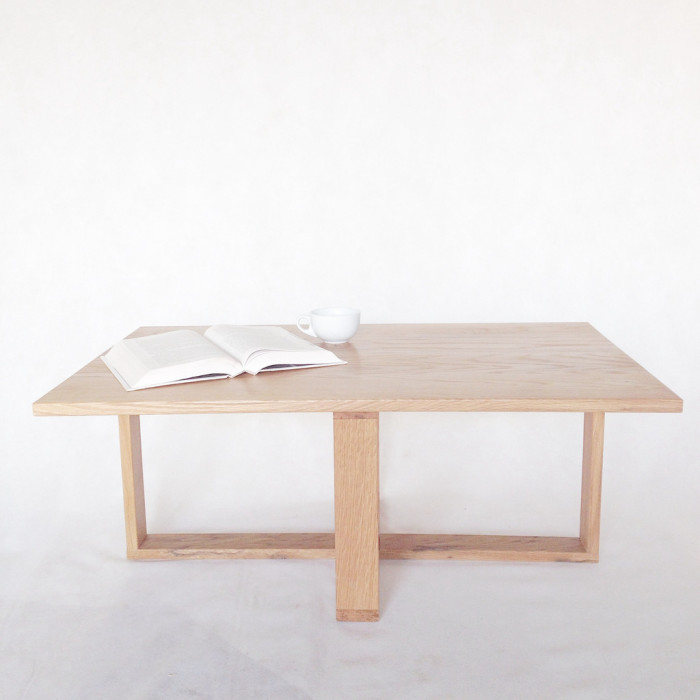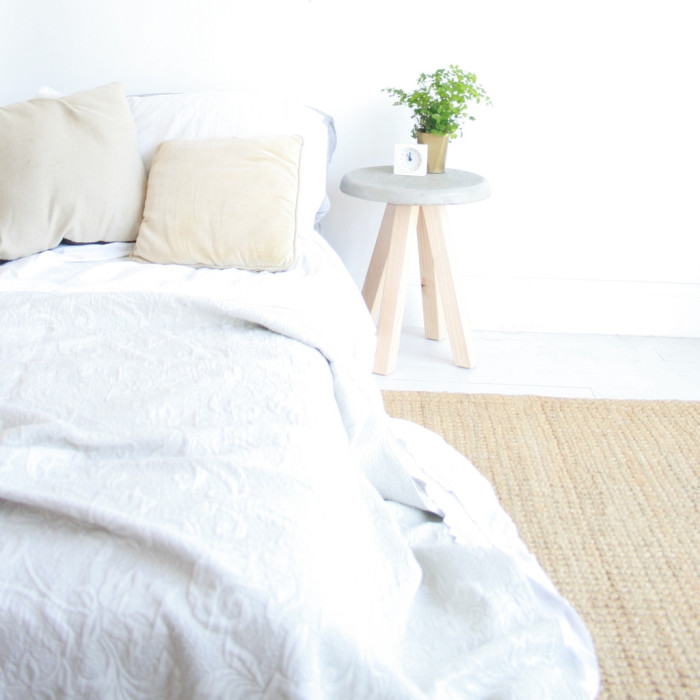 + Can you share any future exciting plans with us?
We are working on perfecting our processes now before we launch any new designs, but we have a few exciting collaborations coming up with some local artists and designers that have been in the works for a while and will be unveiled soon!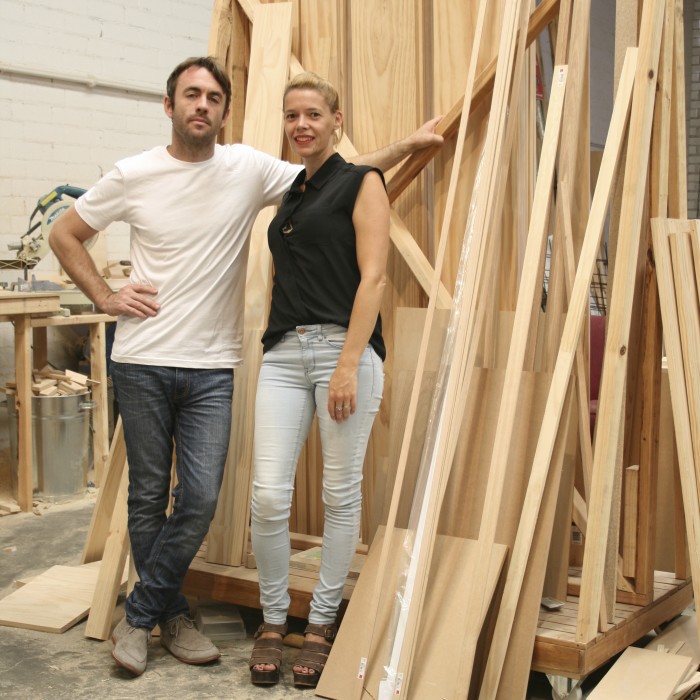 Details:
Website: Milkcart | Photography: Ryan and Marnie McKnight | Instagram: @milkcart