In the summer of 2014 shortly before Christmas, a black 20-foot shipping container opened its bi-fold doors on the shorefront of Riversdale Beach. Providing a relaxing retreat for locals and holiday-makers, About Thyme coffee shop sits perched only a stones throw away from the roaring waves and sandy shores.
Having spent many summers at the family Bach in Riversdale, owner and operator Louise Donaldson knew a café was what the small coastal town was lacking. "Locals and holiday-makers want to be able to grab a coffee, sit and take their time looking out at the water."
After a number of years travelling, taking on eclectic jobs, meeting wonderful people and enjoying new experiences, Louise knew it was time to return home.
"Travel is a huge passion of mine and something that will always be a big part of my life. I love the stimulation you get from new experiences; the sights, smells, tastes and wonderful stories from those you meet along the way."
It seems only natural then that Louise now spends her days creating that very experience for her customers.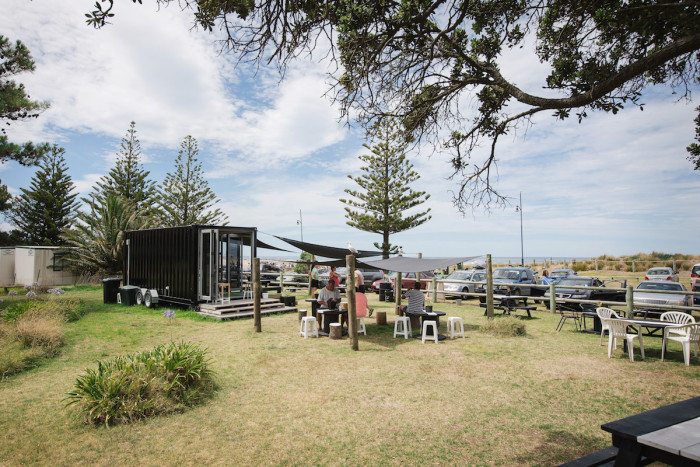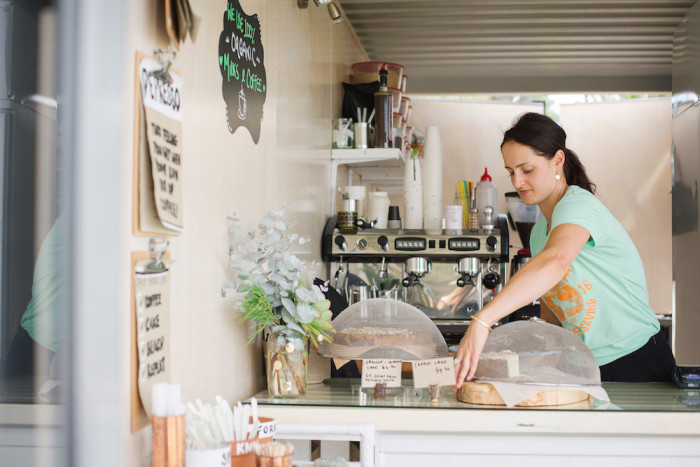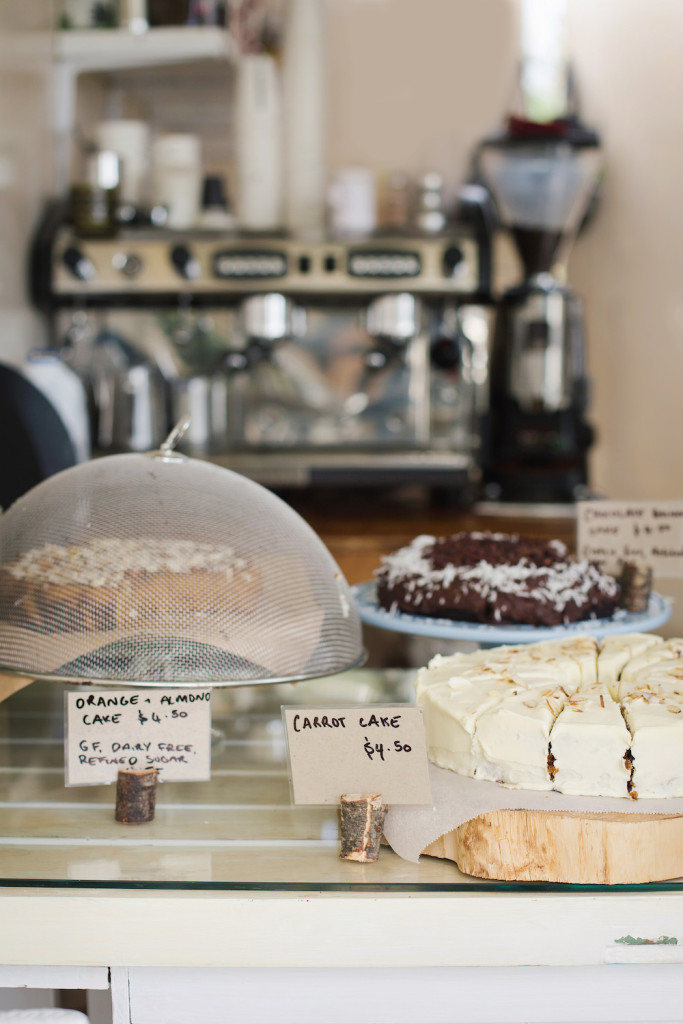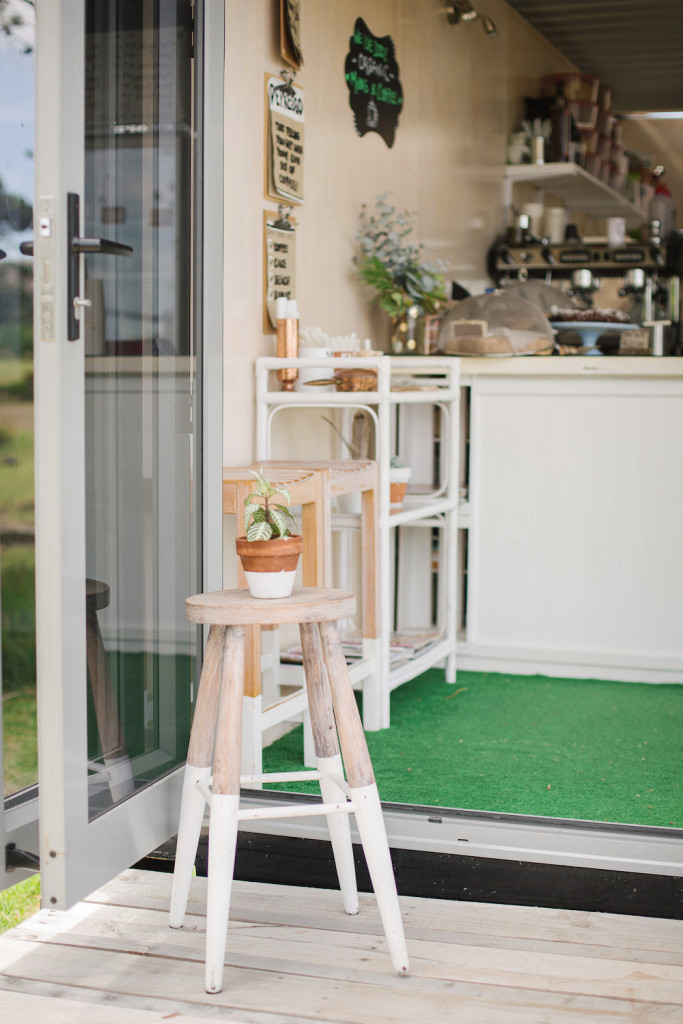 A creative at heart, Louise wanted to showcase that side of her while combining it with her love of good food. "That is partly how the container design came about. Rather than go the regular route of opening a roadside coffee cart, I fell in love with the versatility and design aesthetic of the container."
After seeing an advert online for custom shipping containers, Louise contacted Aaron from West-Earth Technicians Ltd and together worked to create her dream eco-café.
Stepping inside, the mantra of 'eat a little greener, live a little greener' continues through into the interior design and furnishings. Sourced from second-hand stores, and all repurposed, there are old doors, paint boxes and crates, while old timber has been used to create the café counter top. Whitewashed interior walls help bring that beach vibe aesthetic inside alongside the eclectic mix of plants, copper, timber, and terracotta detailing.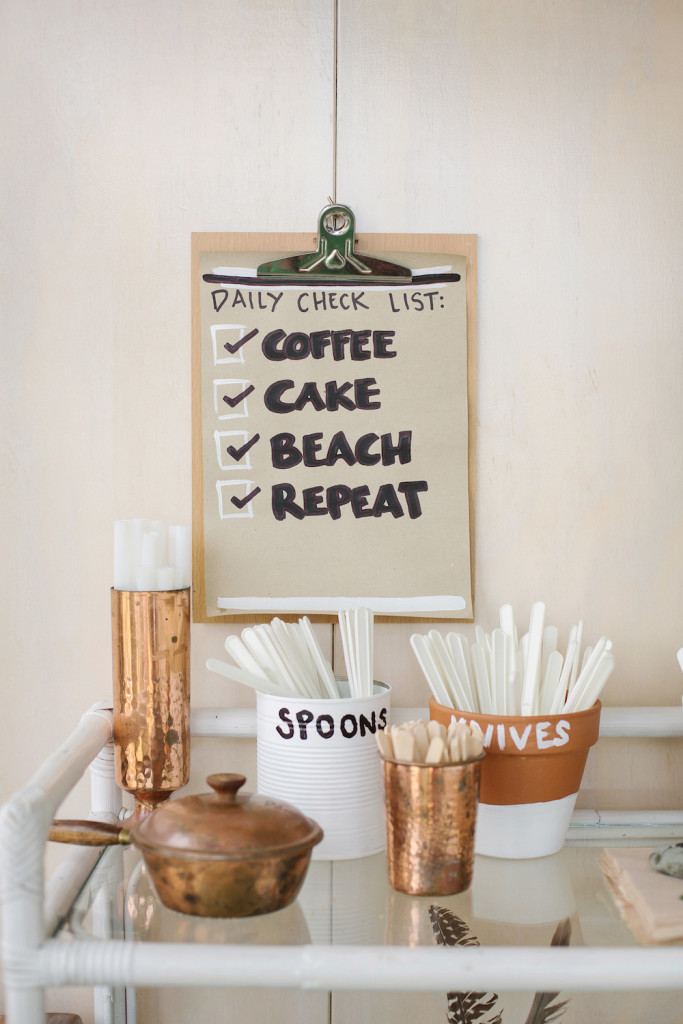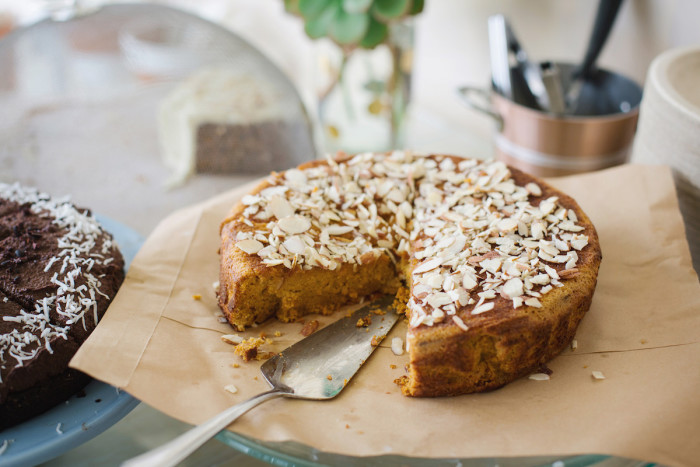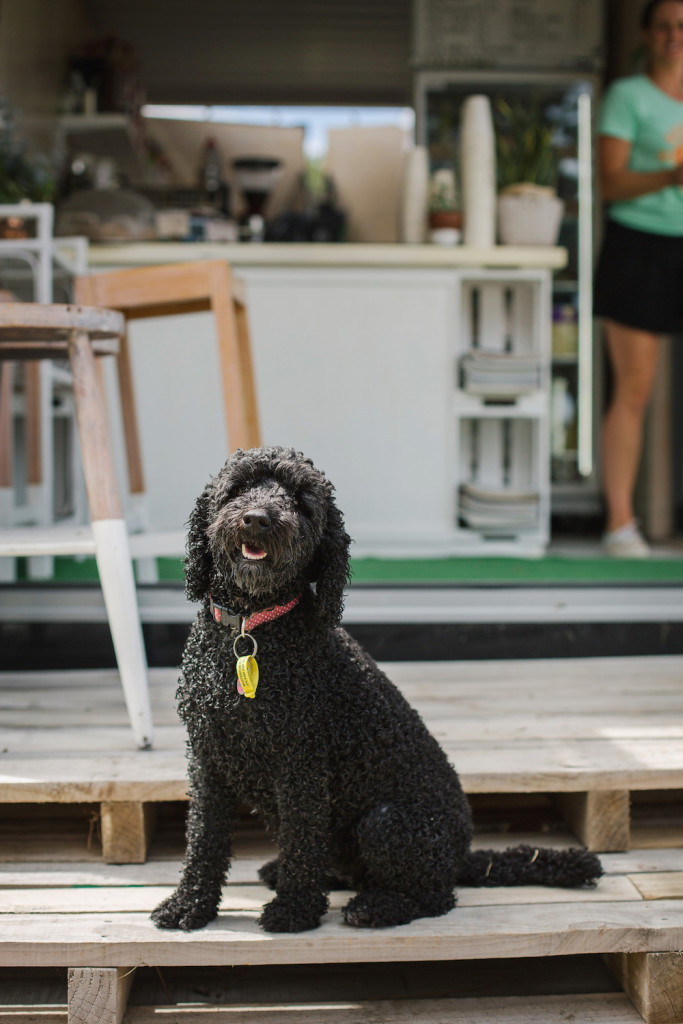 As summer recently turned to autumn, About Thyme returned to its second home, opening its doors once more in Palmerston North. "Originally the plan was to operate at Riversdale for two months of the summer and close during the winter. Plans changed however and with family already in Palmerston North the multi location concept just happened naturally."
Occupying the corner of Main and Lyndhurst Streets and on the doorstep of home wares store Marigolds, slowly but surely word has spread and business is growing. During the day Louise caters to a variety of customers, from those with food sensitivities to the regular work commuters stopping by.
"I have had many years of cooking in cafes and working in bars. I love to cook, it's my happy place, also because I love to eat!"
As a holistic nutritionist and with a degree in naturopathy, Louise's focus is on creating delicious food made from high quality, organic ingredients that are free of any nasty numbers.
All locally sourced including organic fair trade, Louise creates her own gluten, dairy and refined sugar free food with options for vegans as well. Raw caramel slice and beetroot and paleo carrot cakes are all favourites of her visitors.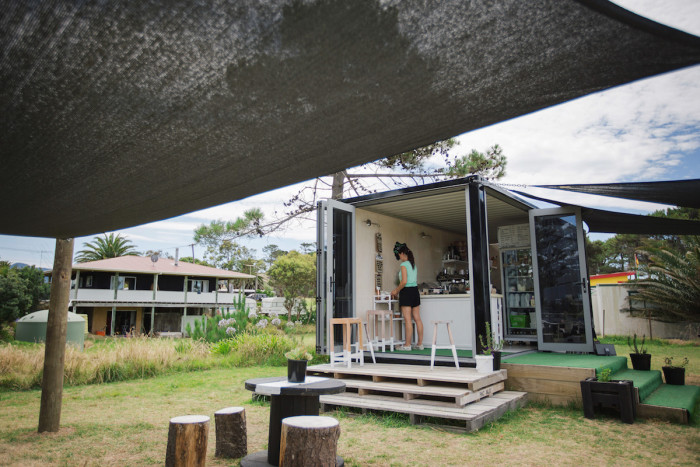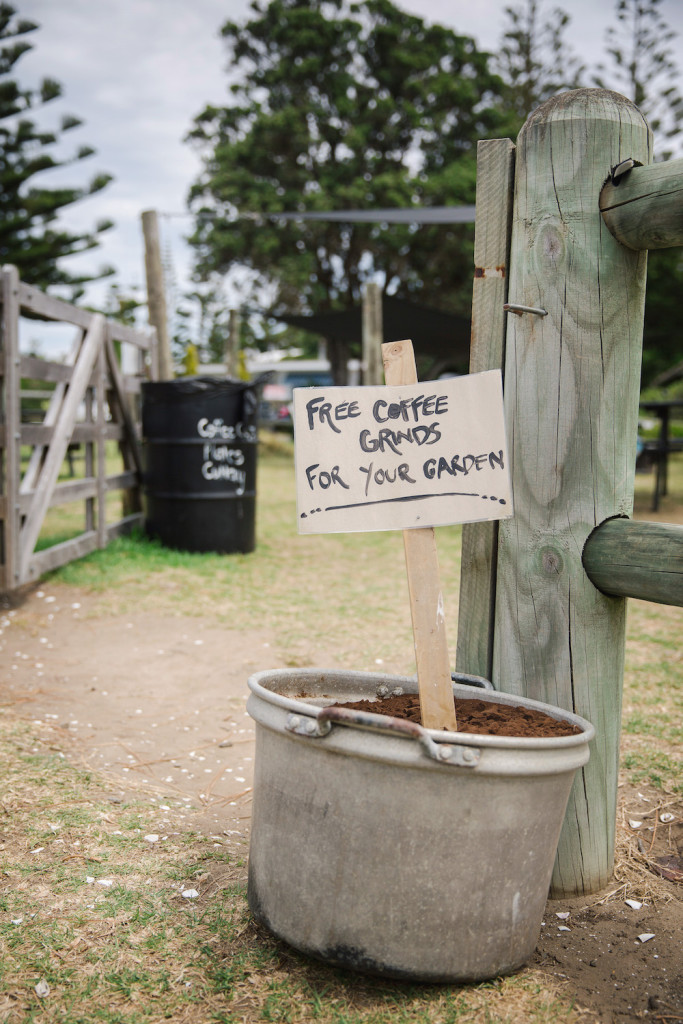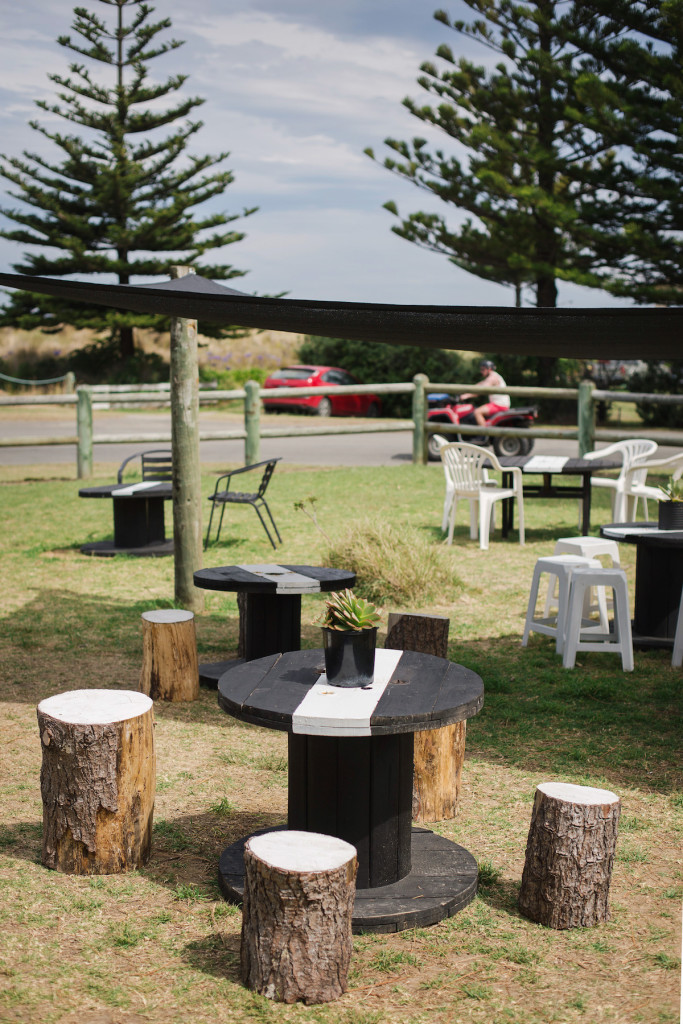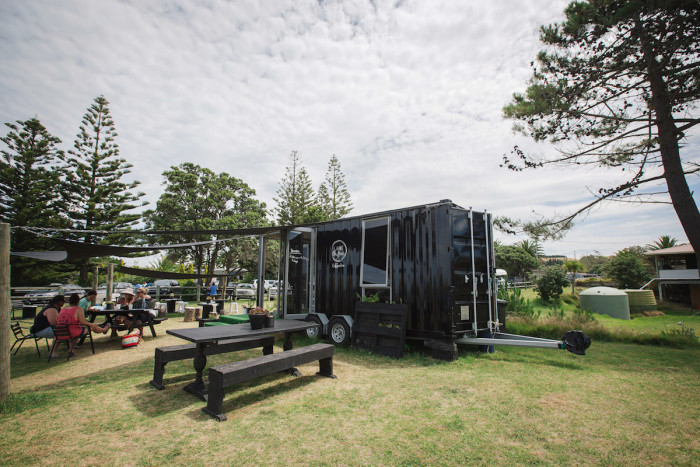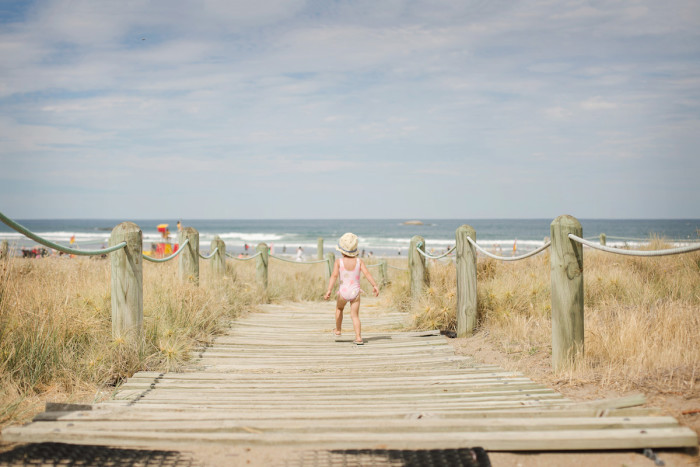 To Louise, it doesn't feel like work. It's an opportunity to bring what she loves from her days travelling to her doorstep back home. A chance to meet interesting people, hear more great stories and enjoy some seriously good food.
Details:
Website: About Thyme | Instagram: @aboutthymecoffeeshop | Photographer: Toni Larsen Photography