Have fun with bold neon lights and brighten up your kids room.
Fun and functional, neon lights are a great way to add strong graphics and pops of colour while lighting your kids room at night.  Kids rooms are one of my favourite spaces to design and style and on the blog today are some of my favourite brands that will suit young kids and teenagers, boys and girls.
Soft Serve – Electric Confetti
Nothing says fun more than a soft serve ice cream cone in bright leon lights. A whipped, pastel delight, this Soft Serve  is the work of Melbourne-based designer and illustrator Natalie Jarvis.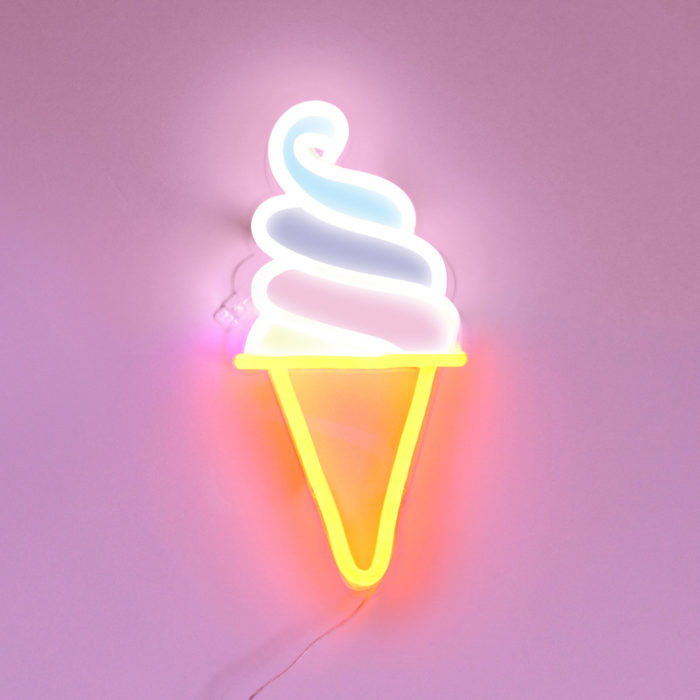 Chasing Inky – Electric Confetti
Have fun with Chasing Inky the super cute cult gaming characters that can be styled in a variety of ways as they're two lights. Have Pacman chase Inky across the top of your bed, then dim the brightness when the excitement gets a bit much.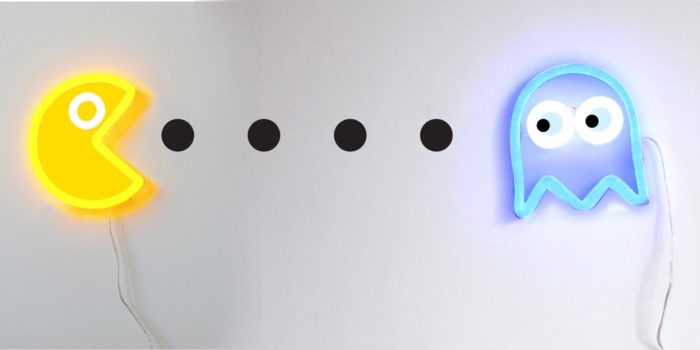 Bloomin' – Electric Confetti
Enjoy the warm glow of the this rose in full bloom. Neons of red, pink, yellow, orange, peach and soft red are off set by a printed backing in solid and pastel hues. Breathtaking.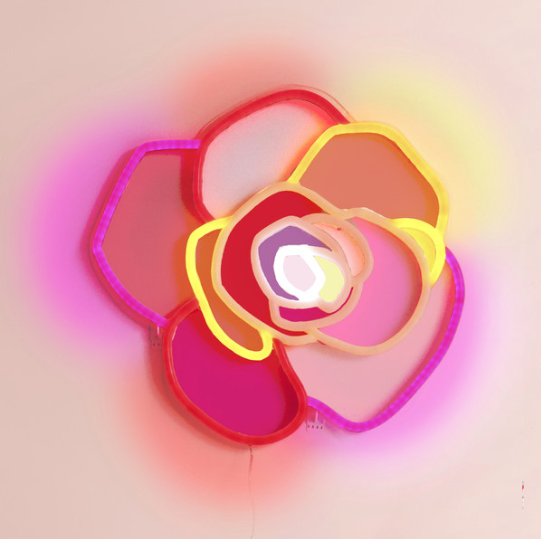 Cactus Neon by Sunnylight
Wall mounted neons aren't quite your thing? Take it portable with this neon lamp from The Little Interior. Their cactus design emits a gorgeous green glow and can sit next to your child's bed.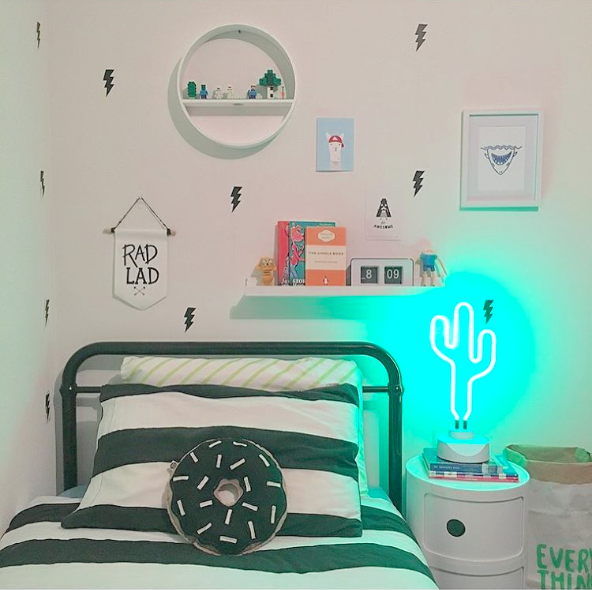 hello I love you – Somekind
What better way to send your child off to sleep at night than with sweet messages of love. Somekind's 'hello I love you' neon light is designed by Jenny Joblin who loves that thoughts can be lit up in peoples homes.