On the blog today is a beautiful home tour – Toorak 2 House.  Built in 1983 this home has undergone major renovations by the clever duo and award winning firm, Robson Rak Architects and Interior Designers.
The homeowners wanted to amend the faux stylising of the 80's whilst maintaining the restrained essence of the home and modernise where necessary.
A minimal palette of materials were used throughout the home from steel doors and windows, granite bench tops and floors, and timber flooring and joinery.  Perhaps one of the best features are the 7.5 metre steel framed pivot doors that lead you outside to the garden terrace, creating the ultimate entertainers space.
The major renovation involved stripping the house  back to its core, removing all finishings including windows, doors and those unnecessary stylised features.  The result, a functional, dynamic home for years to come.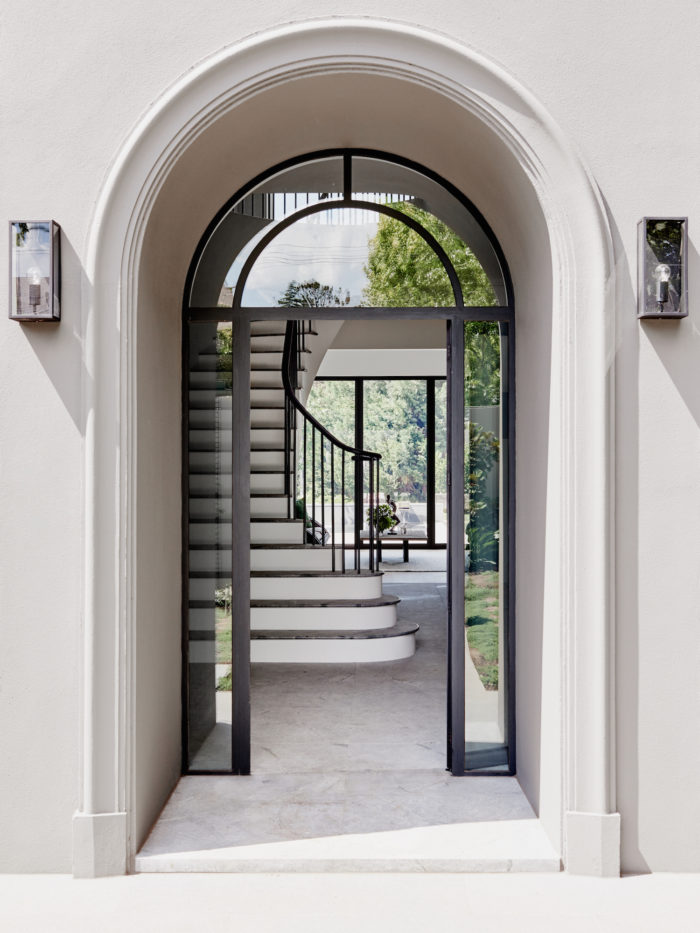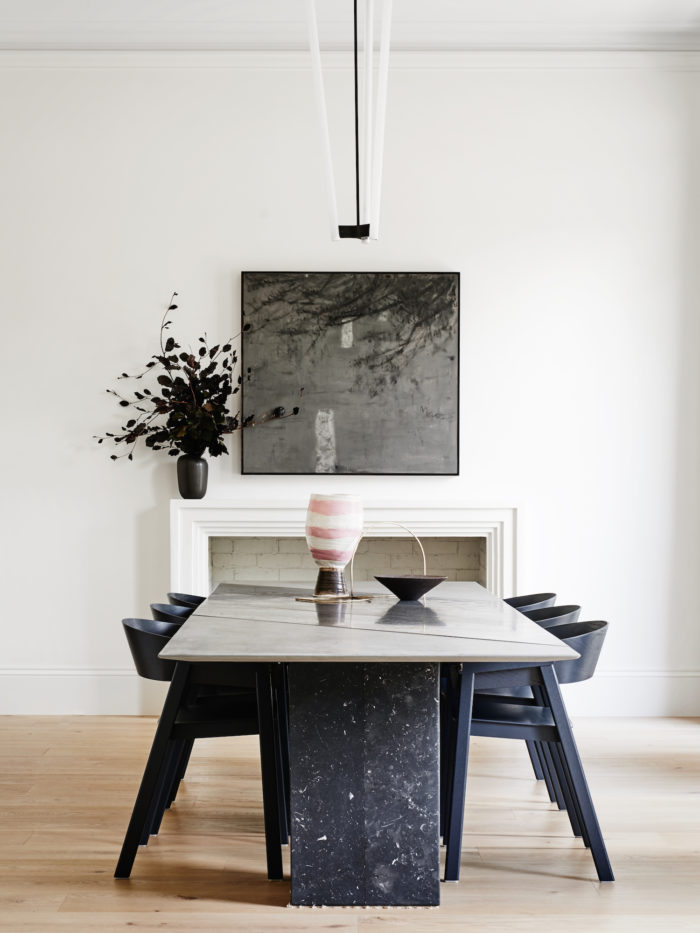 Vanessa Lucas Vase from Potier // Pot with pink stripes by Angela Brennan from Niagara Gallery// Anna Varendorff Brass Sculpture from Hub Furniture// Muuto Cover Chairs from Living Edge – Clients own table was restored and honed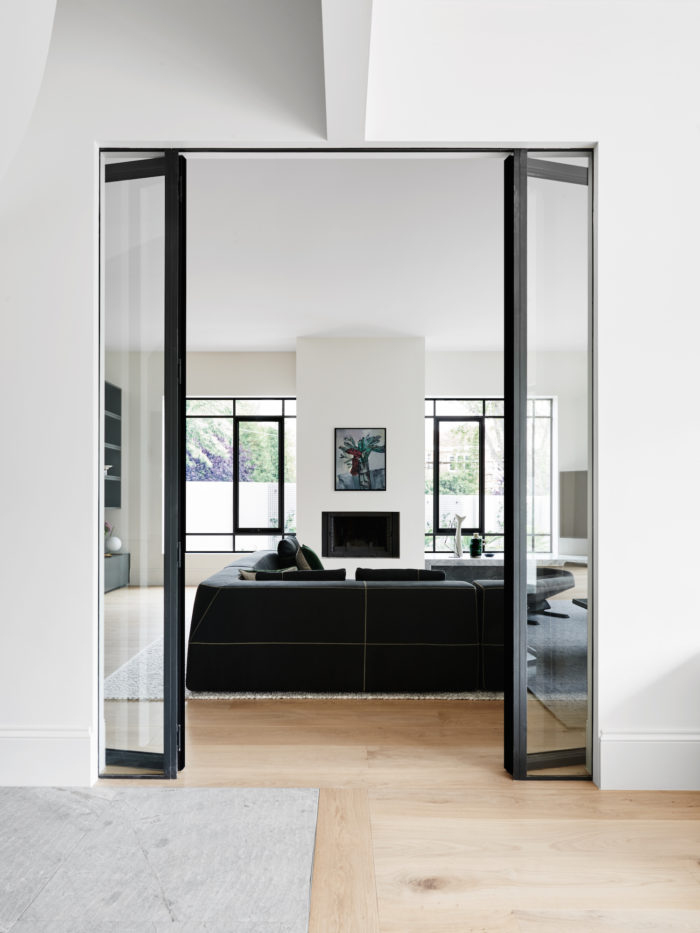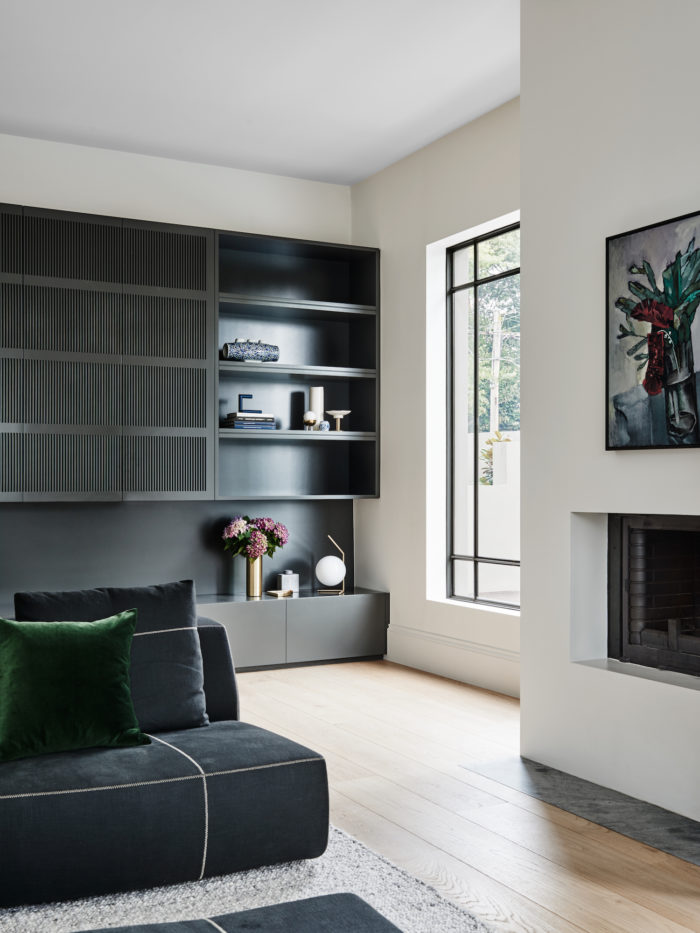 Delft Blue No. 4 vase from Space Furniture// Pipeline candle holder by NUR design from Resident GP// Cylinder brass vase by H. Skjalm P. from Resident GP// Block velvet cushions in Pine from Southwood Home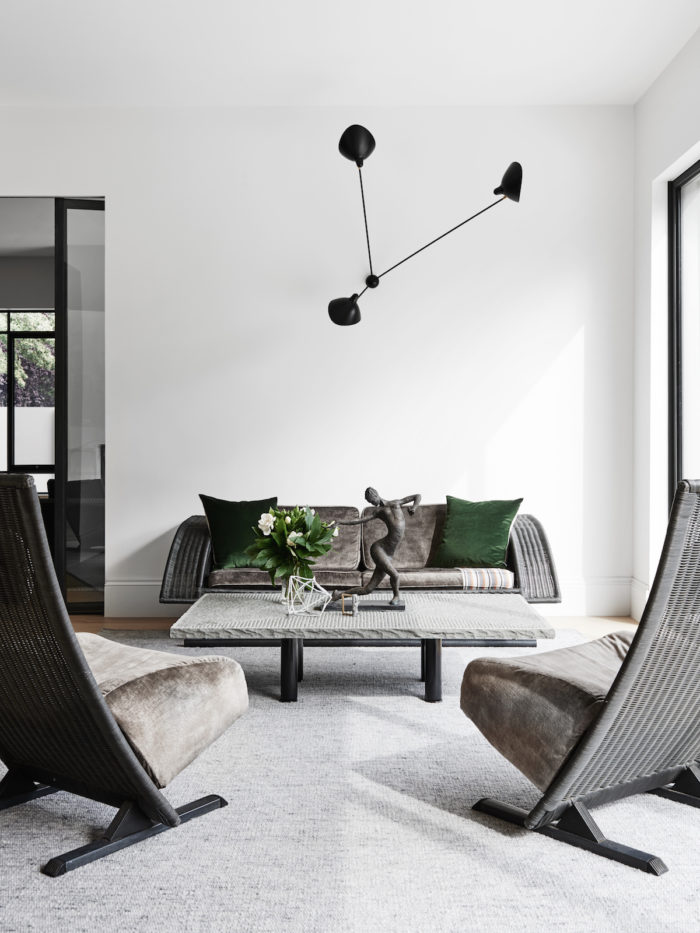 Block velvet cushions in Pine from Southwood Home// Krista McRae Sculpture from Pieces of Eight gallery// Breath in aluminium and brass created by Bridie Lunney from Pieces of Eight gallery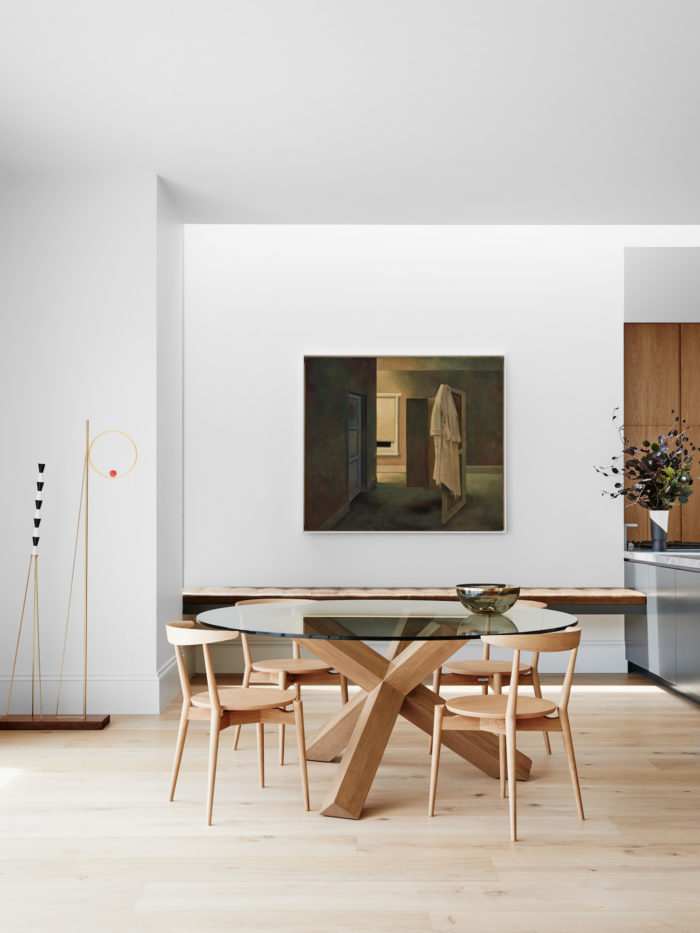 The third door [2010] by Rick Amor from Niagara Gallery// Peter D Cole Sculpture from Franque // Tota Vase by AYTM from Resident GP// Shift Vase by Apparatus from Criteria Collection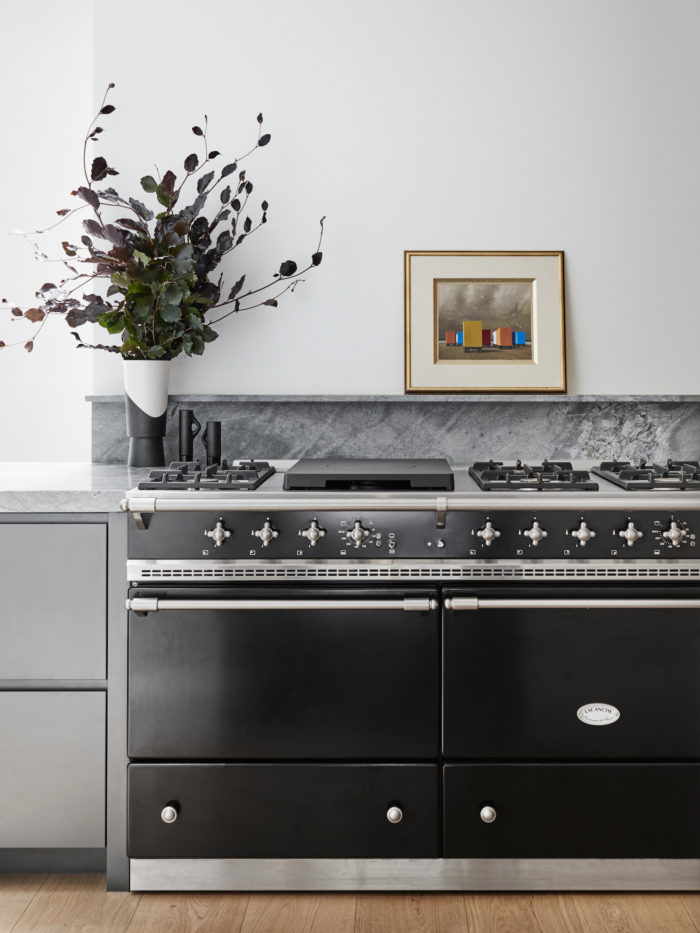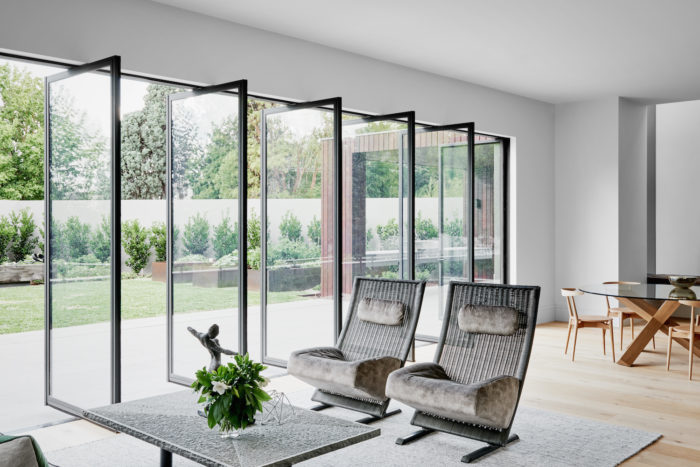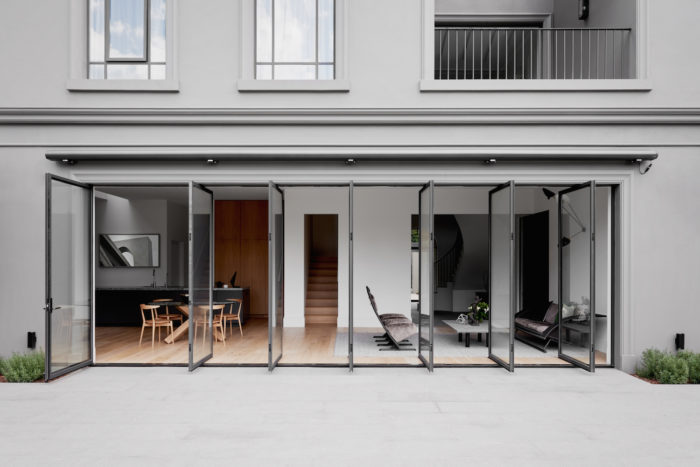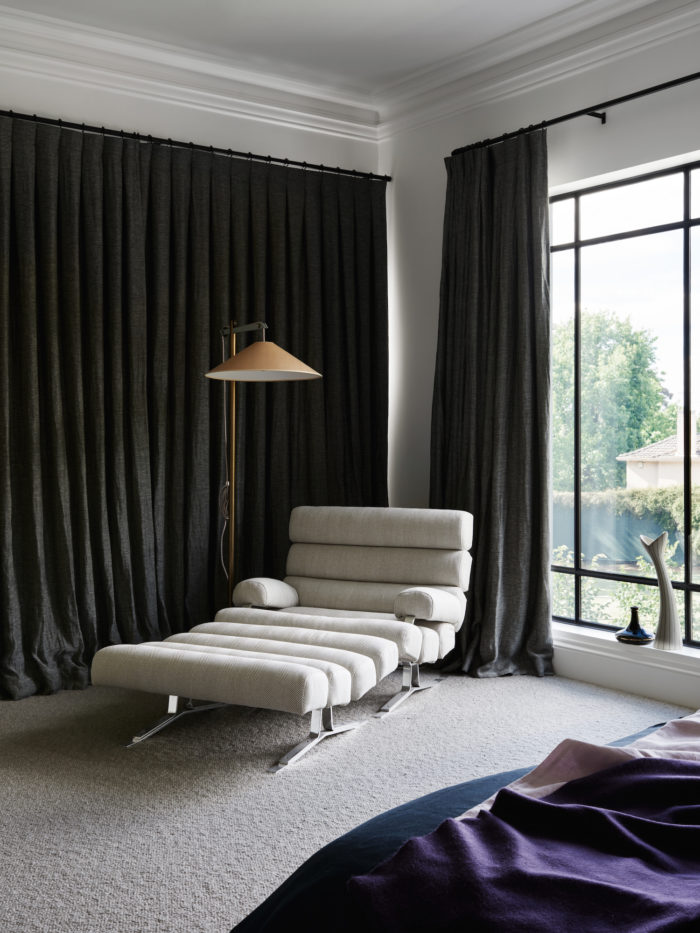 Chaise from 1970 by Gervan International  recovered in textured wool by Robson Rak // Kraft floor lamp from Nice Home // Bed linen by Bailey Studio // Linen Curtains from In Vogue Blinds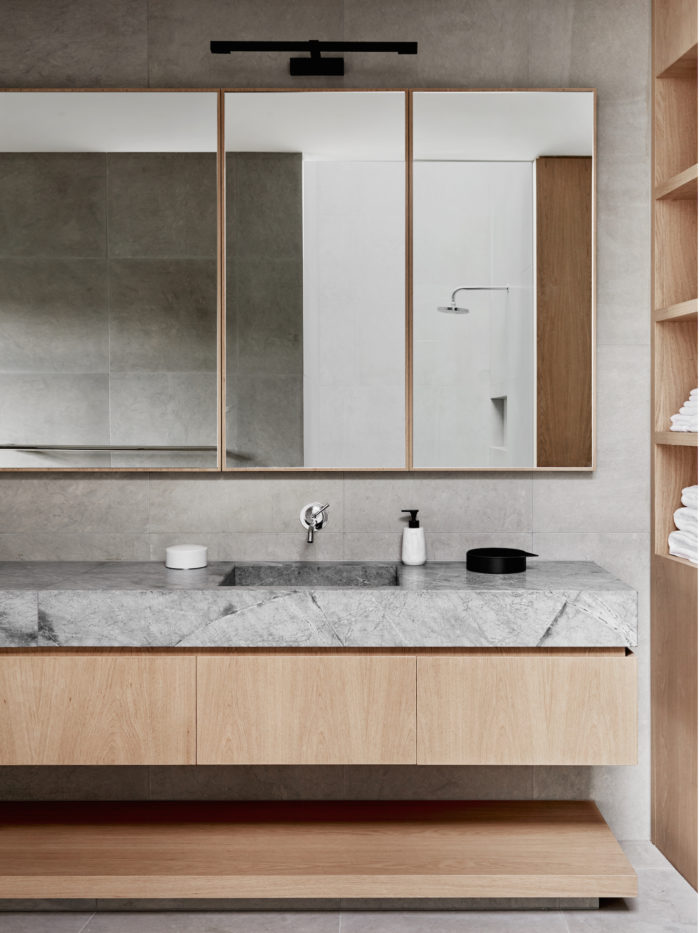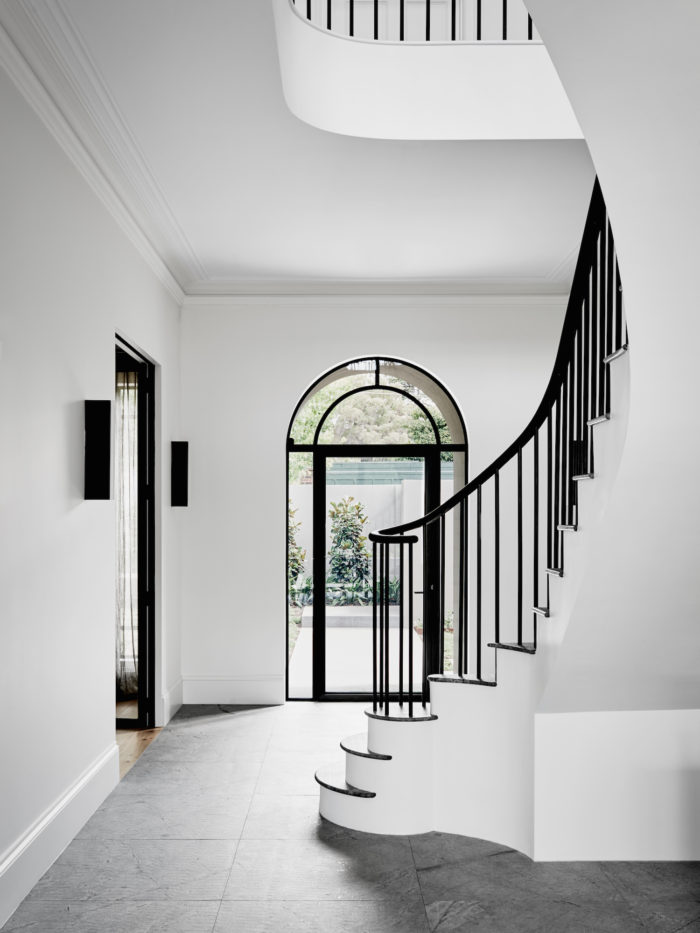 Details:
Architects: Robson Rak Architects & Interior Designers | Photography: Brooke Holm | Styling: Marsha Golemac