I often play around with the boys spaces the most.  It's easy to refresh the decor and with their ever changing taste and interests as they grow up, it makes sense to change a few pieces around.
Although Jimmy's room had been made over, our older son Dylan had been a work in progress while I was still searching for a few key pieces to finish the look of the space. His bed had always looked unfinished and I wanted to find a bedhead that suited his room.
While searching through our local Red Cross, I stumbled across an old timber bedhead with a recessed shelf. The bedhead was the perfect size, and didn't have any structural damage to it. It was simply in need of a good sanding to remove the yellow tinged varnish and smooth out some of the rough finishes to the timber.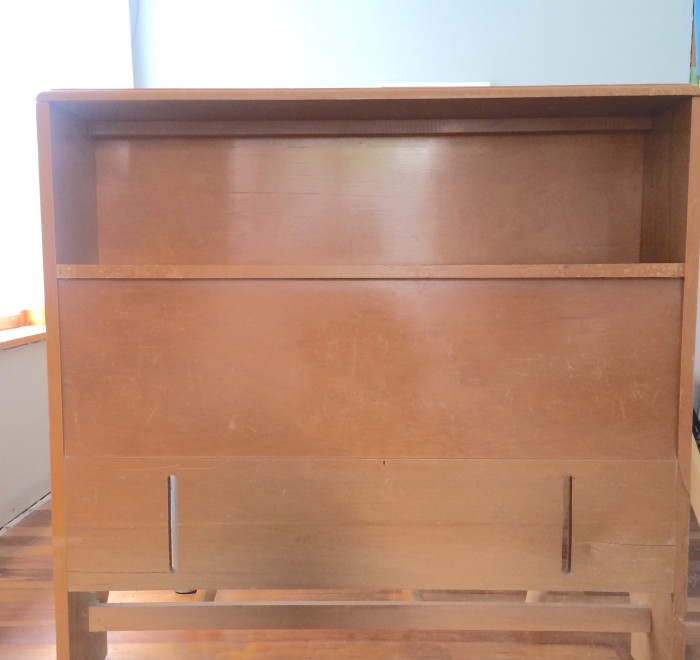 Better yet it was only $5 and if Dylan didn't like the finished product, we could return it to Red Cross or sell it. Plus a fun weekend project to get stuck in to with the boys and a good excuse to get out the power tools and paint.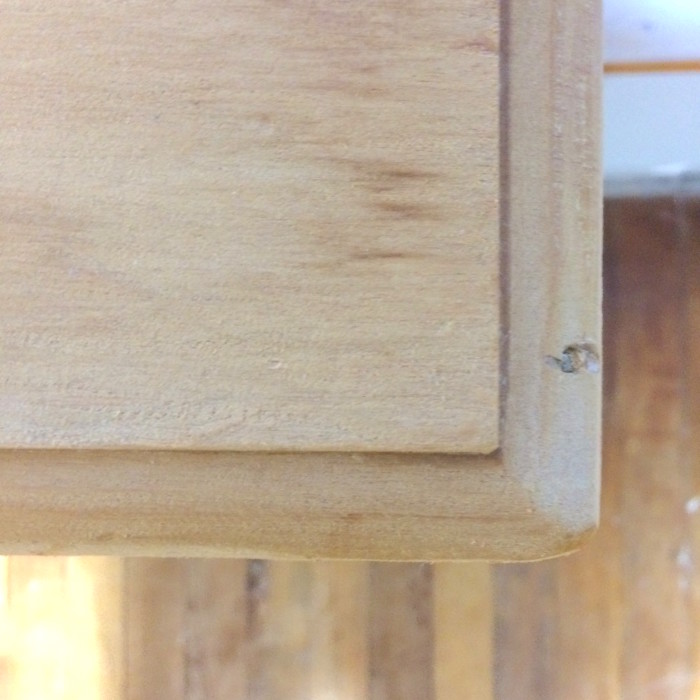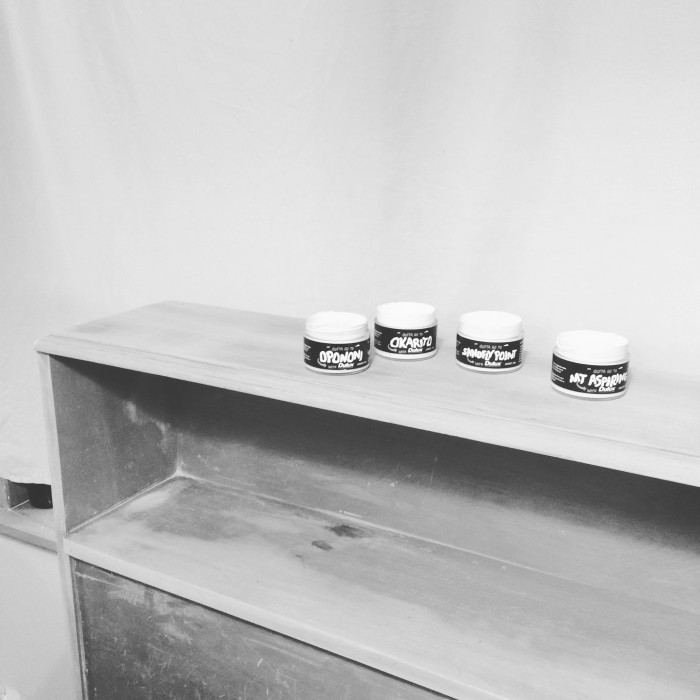 Initially the yellow stain was throwing it off for me and I wasn't 100% sure if it was going to work. After sanding, priming and painting in Dulux Okarito White, the finished product was better than expected.  A cheap project for a total spend of $15 and a great functional piece of furniture that Dylan can style himself.