Birthday's are a pretty special affair in our house and last month I celebrated turning another year older.  This year I was genuinely surprised by hubby and the boys when they gifted me the one thing that's been on my wish list for quite some time – Ico Traders white Hokianga hanging chair.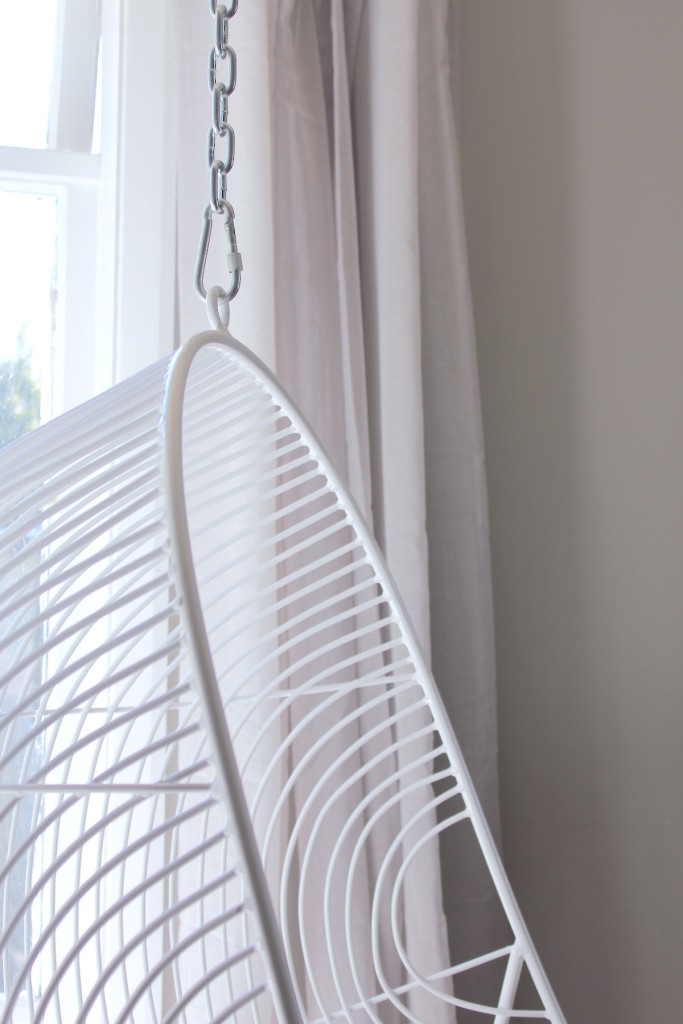 They know how much I love to sit and read as a way to relax and after spying it in the beautiful home of Katrina Guy, I knew this was the perfect chair. But, with our focus on finishing our renovations and presenting our small home to the housing market, I was patiently waiting to purchase this bad boy for our new home in Spring. Thankfully Jeremy could see it working now rather than having to wait till September.
I chose our oversized master bedroom , in our front corner window as the perfect spot to hang the chair. We're lucky to have such a large space for a bedroom; it was originally the lounge prior to layout of the home being reorientated.
I've kept the styling minimal to let the beauty of the chair speak for itself, simply adding a mudcloth and cotton velvet cushion in apple tint, both from Citta Design.  Our light grey sheer curtains frame the chair and our floor rug from Freedom creates a nice focal point below.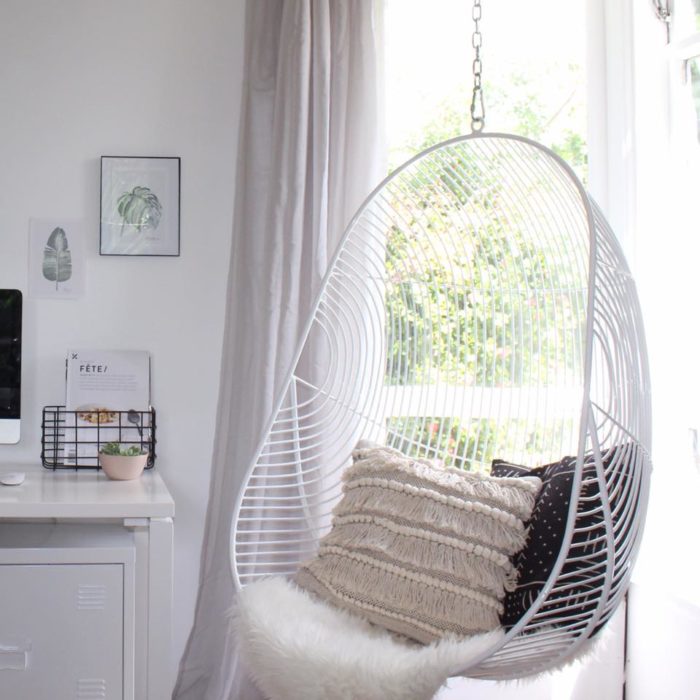 After a hectic few months, Easter was the perfect time to sit, slow down and enjoy some quiet time. I love to look outside the windows at all the greenery surrounding the space while the front corner window frames the chair nicely and allows visitors a glimpse as they arrive at the front door. The boys enjoy reading in the chair too and I often find I have company with one parking themselves in next to me.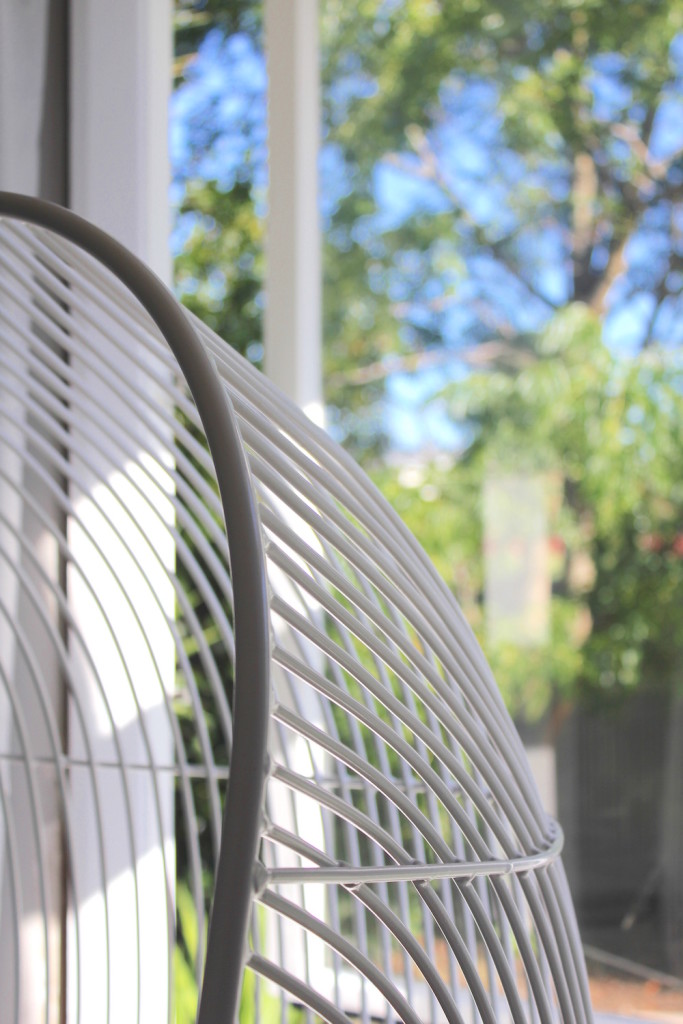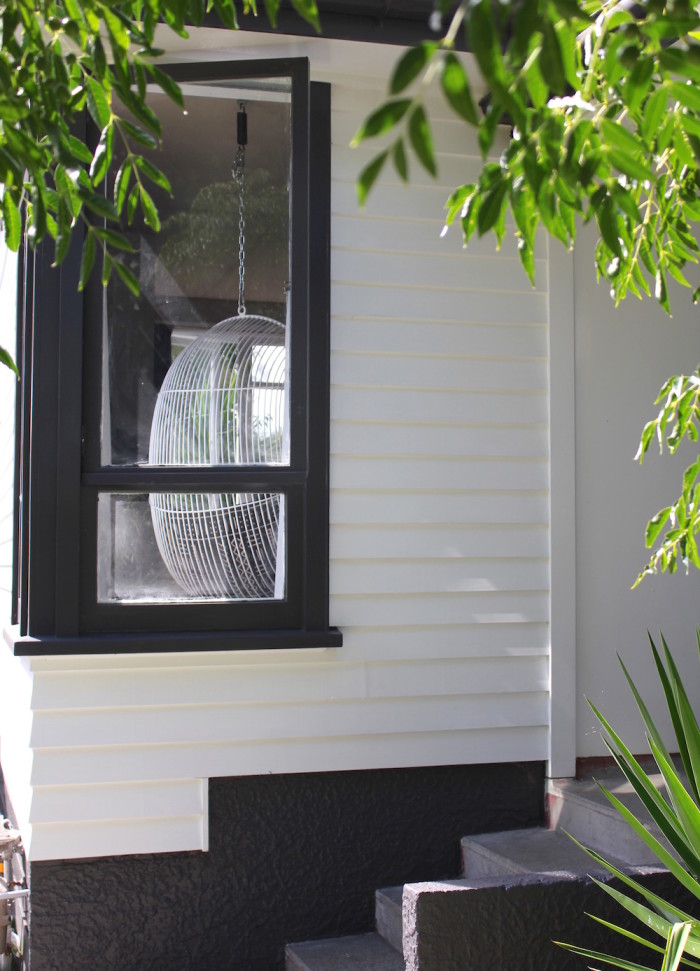 This is where you'll find me this weekend, any chance I can get to sit and unwind.
I'm looking forward to styling this in our new space later in the year and may even add one more for outside on the deck. Do you have a favourite corner you like to relax in?