Situated between an old Victorian house and an oversized South Yarra residence, sits the small and unassuming Courtyard House.
Step inside the home however and you immediately feel the sense of vastness and length of the space.  The result is the culmination of architects Robson Rak bringing to life the vision of the home owners following their residency in Tokyo and Hong Kong for 15 years. Referencing Japanese architect Tadao Ando's minimalist aesthetic, the home uses a palette of concrete, steel and glass.
Returning home to Melbourne, the couple wanted to bring the ritual living and philosophy into their home and incorporate the Japanese-style into their design and architecture. Courtyards provide a glimpse to the outdoors throughout the house, emitting plenty of light and referencing the importance of nature.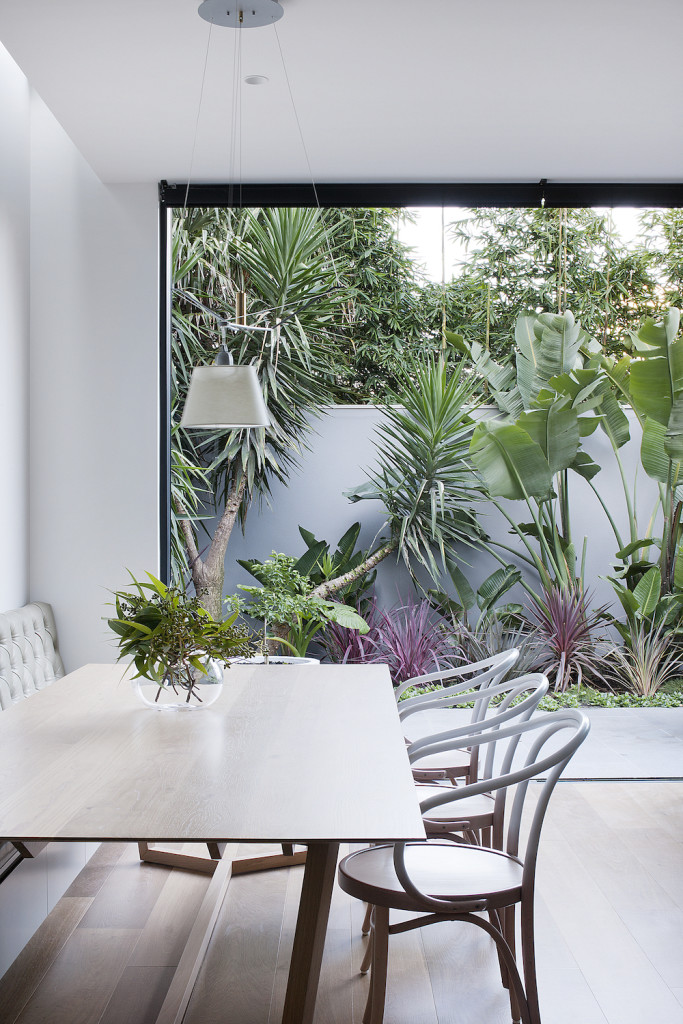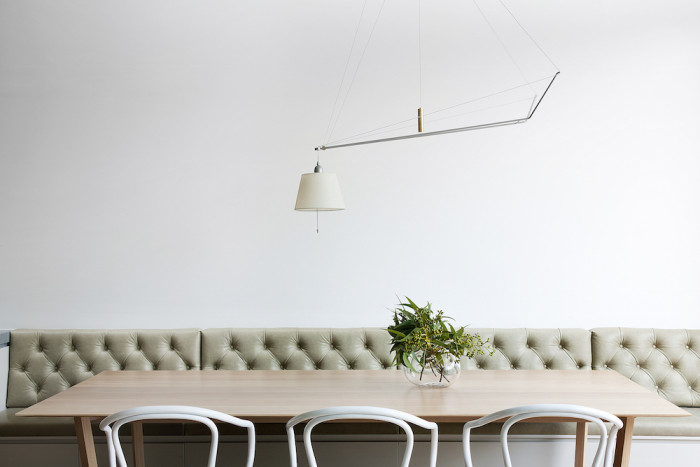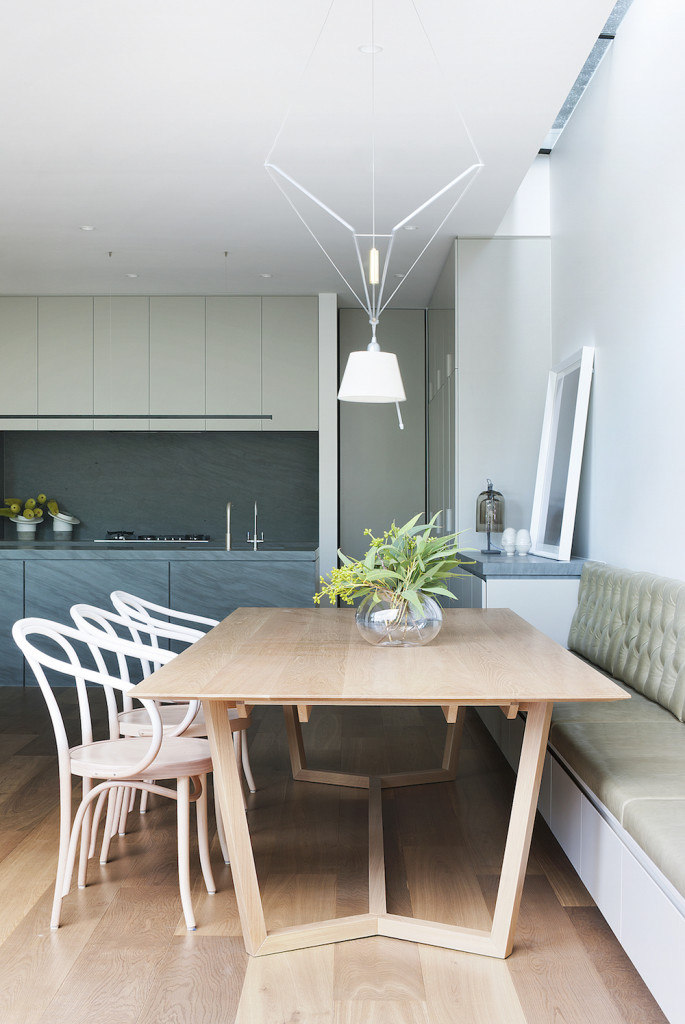 The timber 'Attictus' dining table from Hub sits beautifully alongside the leather banquette seating and under the metal and parchment paper pendant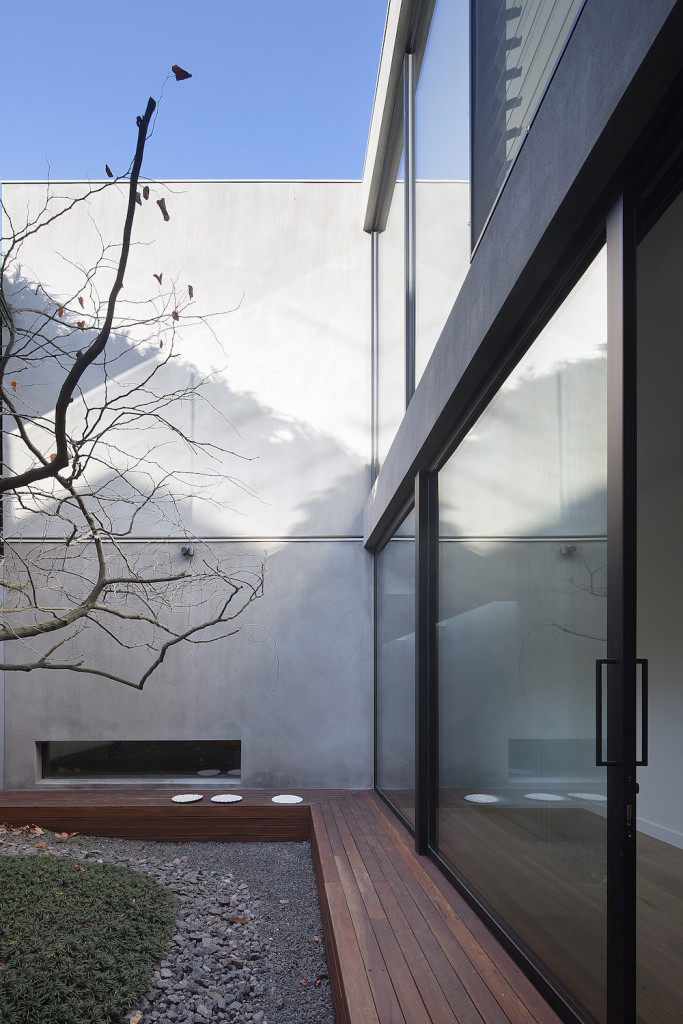 This bench seating in spotted gum surrounds the courtyard of pebbles and a single maple tree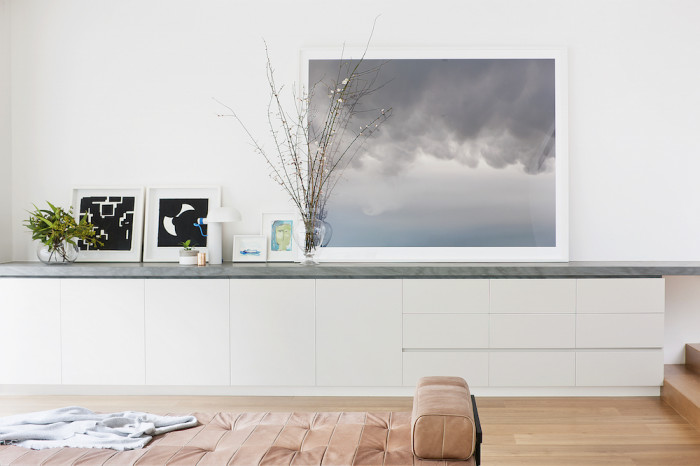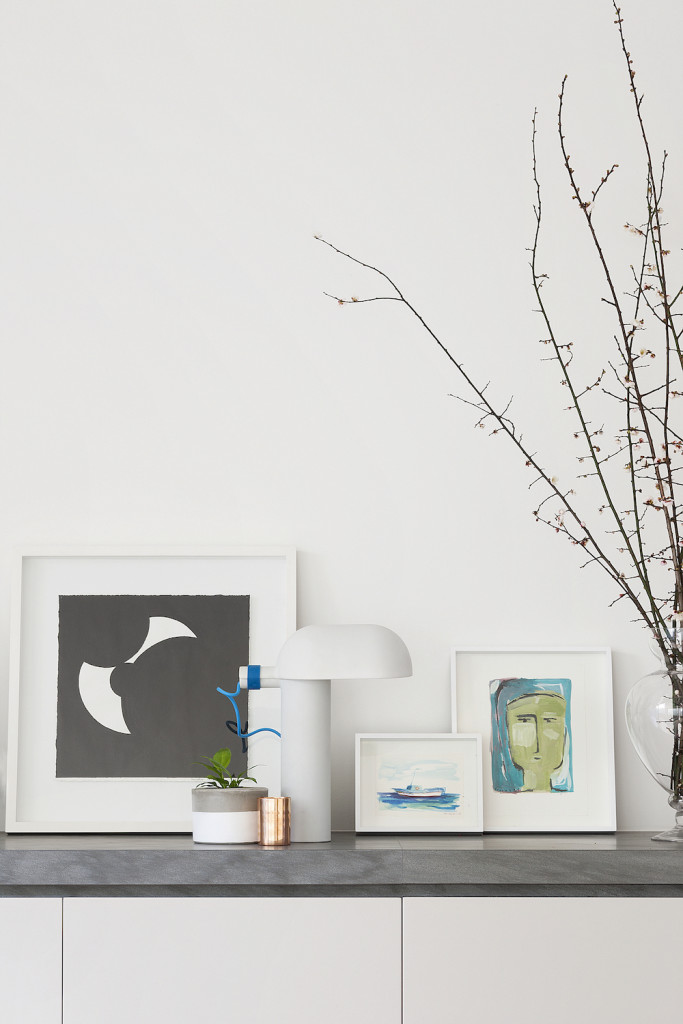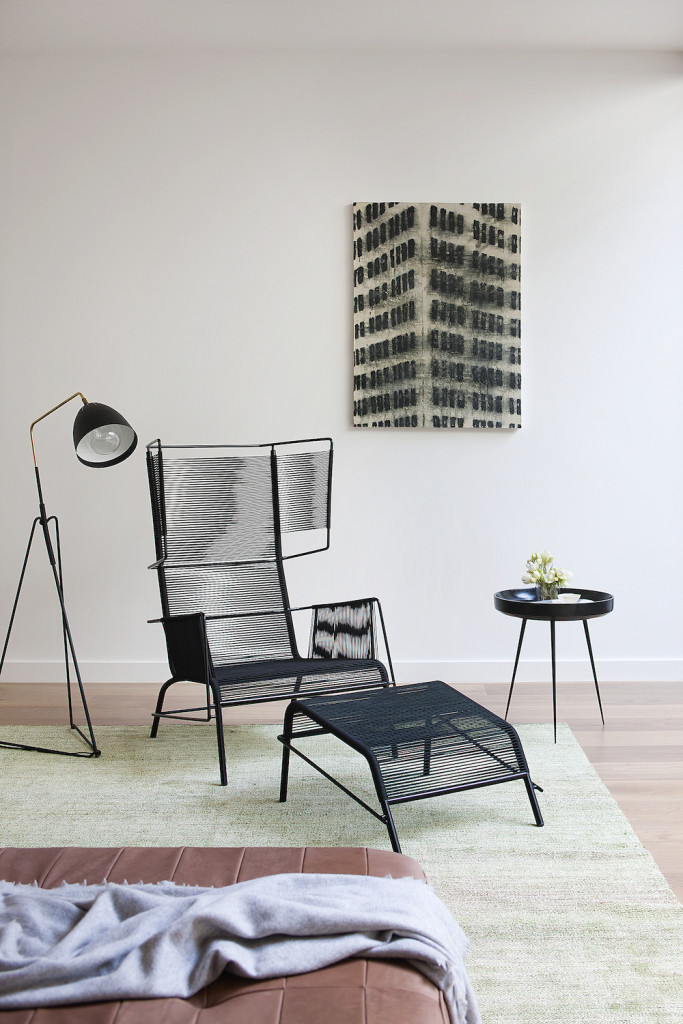 Decorative pieces such as the 'Fifty' armchair from Domo compliment the interior architecture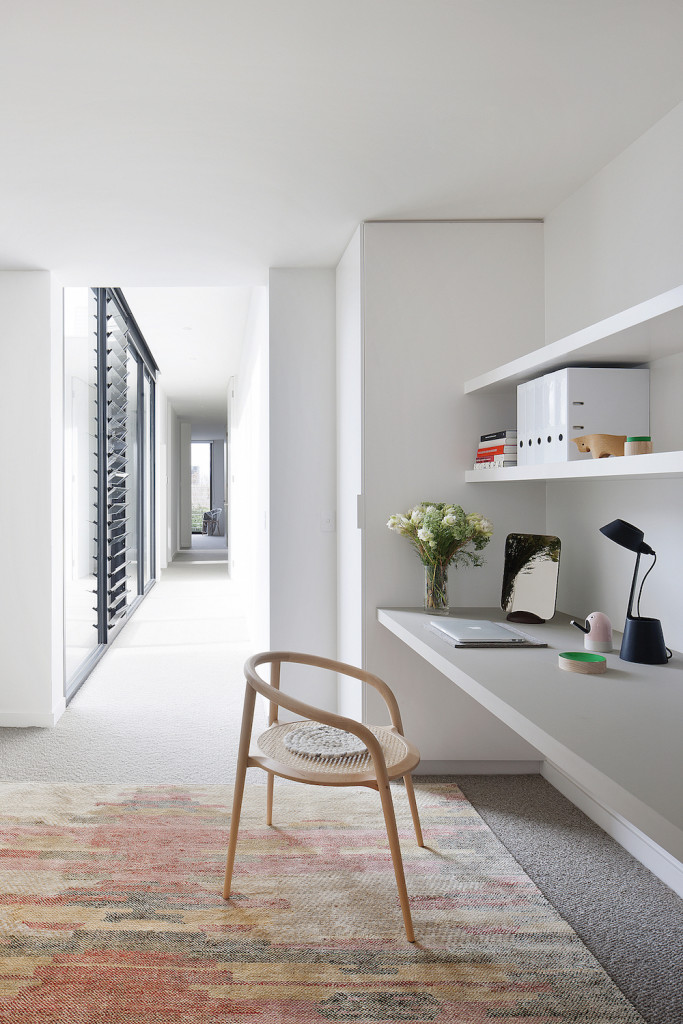 The long corridor becomes functional with the incorporation of this office space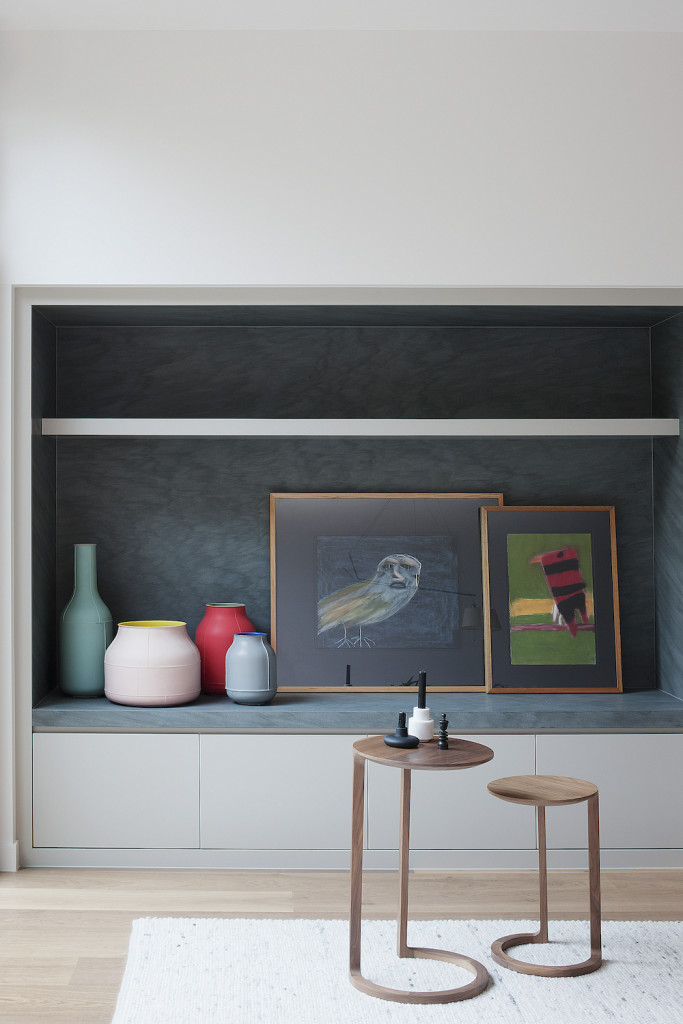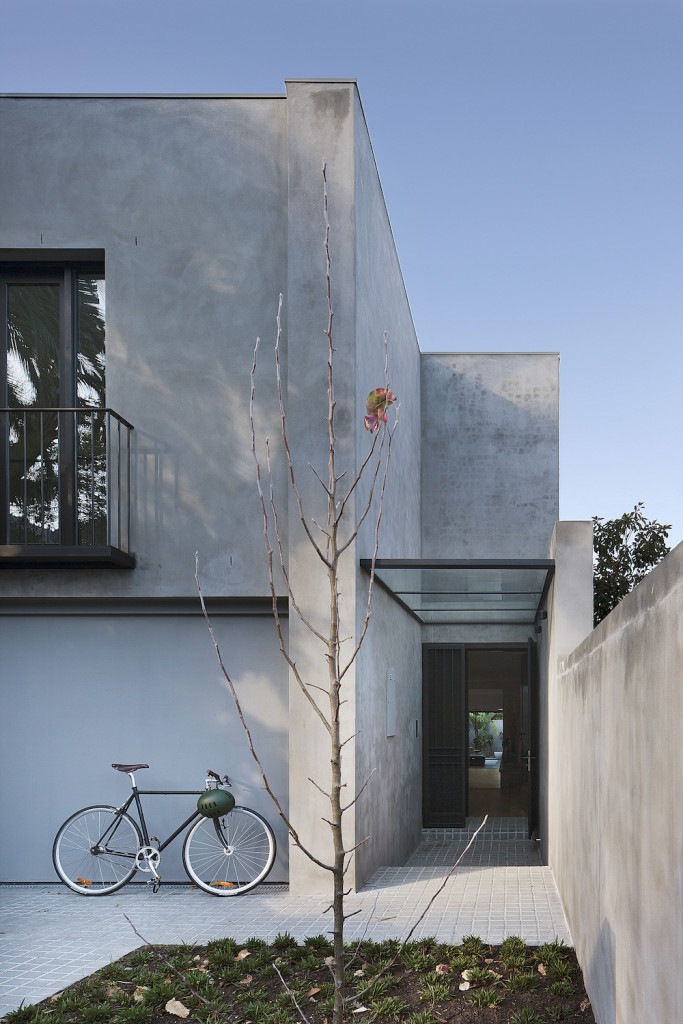 Overall the home's simplified design retains the feeling of luxury, with clever design and multi functional furnishings throughout.
Details:
Architect: Robson Rak Architects  | Photographer: Shannon McGrath