As Kiwis continue to embrace a strong seasonal food culture, there's a growing focus not only on what's on the plate itself, but also how the meal is presented.
And increasingly tableware is playing a new contemporary role in how we enjoy the most familial of life's experiences.
Award winning chef Ben Bayly and renowned New Zealand potter Peter Collis recently combined their enormous talents to produce a striking range of artisan tableware, aptly named Bayly-Collis.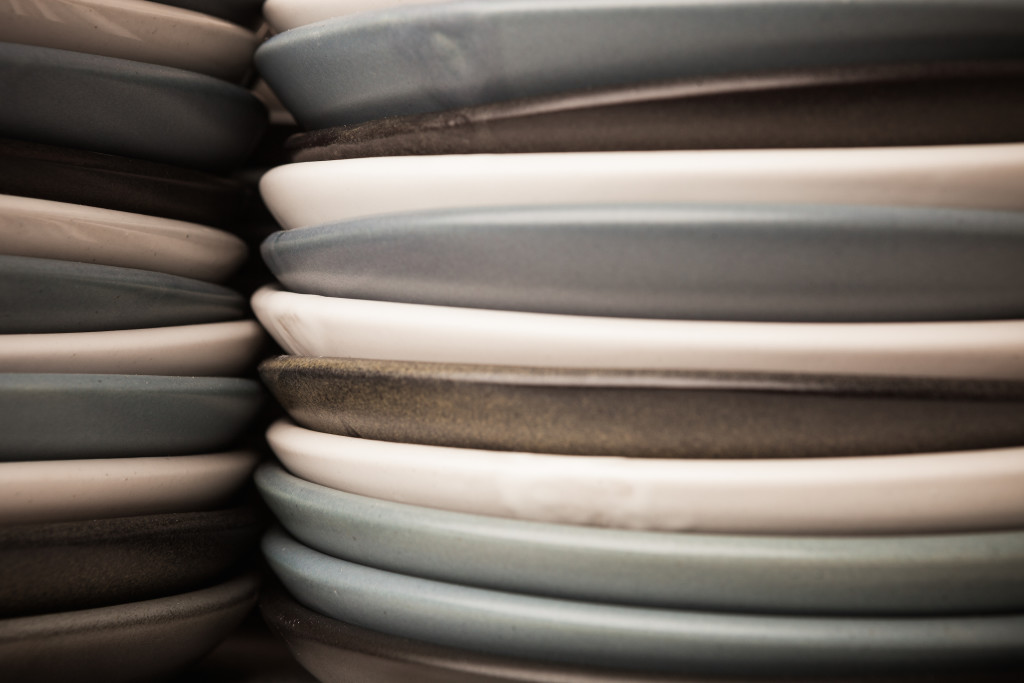 The tableware is handmade and used in both The Grove and Baduzzi restaurants where Bayly is executive chef. Now the creative duo has joined with national homeware retailer Stevens to bring the range to the everyday domestic dining room.
The tableware is designed in a collaborative process by Bayly, Collis and Julie Collis, Collis Studio's 'other half'.
"The shape has a softness of form and was inspired by a number of things including traditional pottery of the '70s and '80s where the mark of the maker's fingers and the natural softness of the clay turning on the potter's wheel were really appreciated," Bayly says.
"This type of design seems to suit the modern approach to plating food, asymmetrical, textural and varied."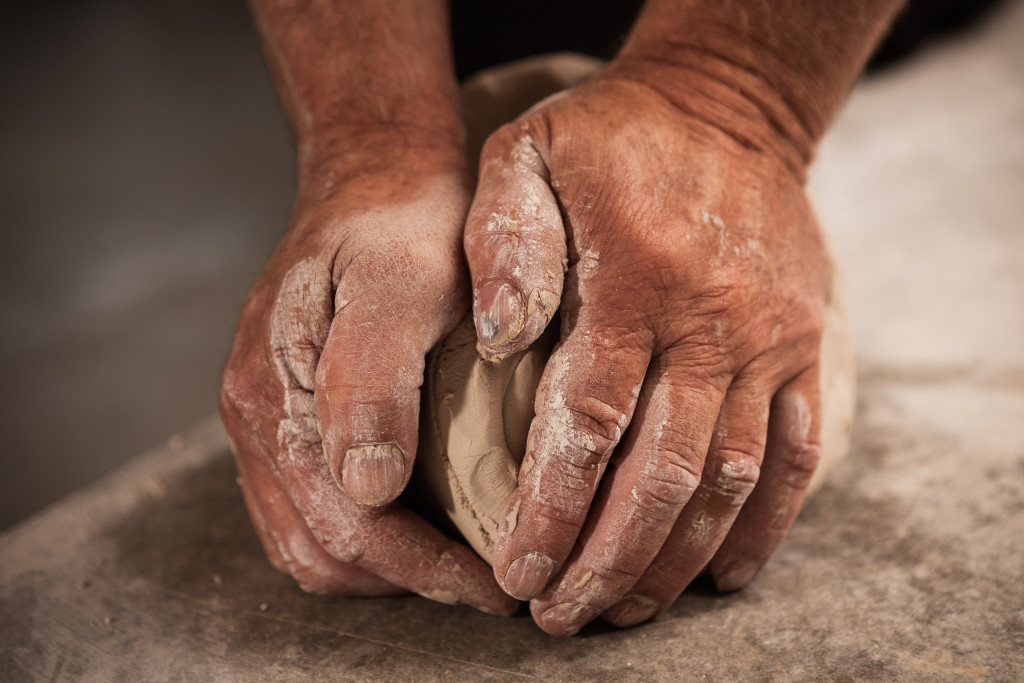 Wedging the clay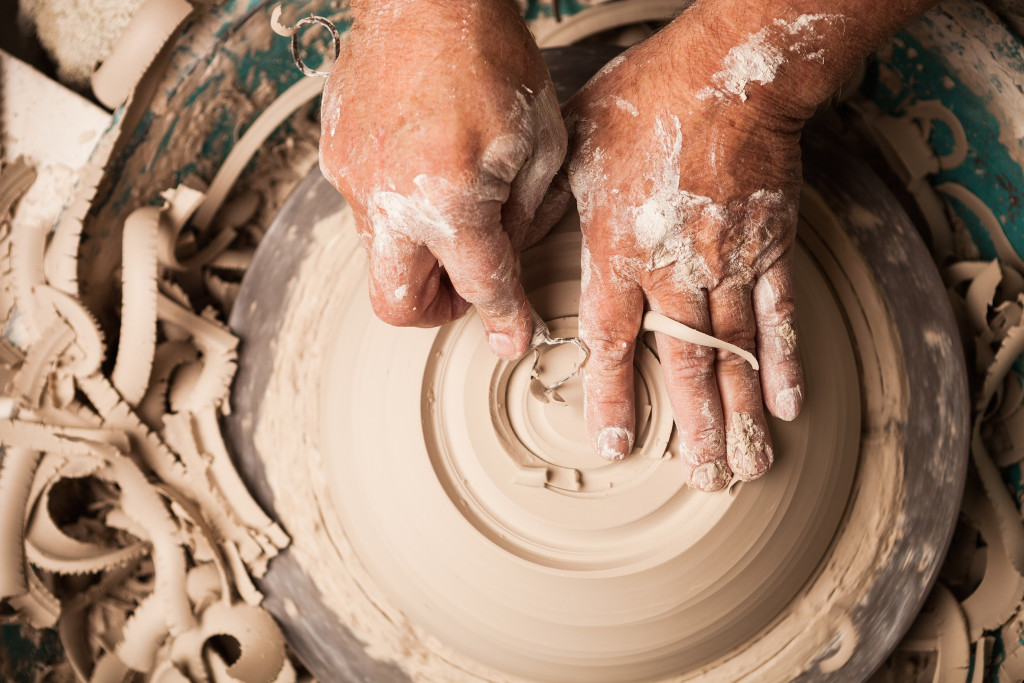 Turning the footings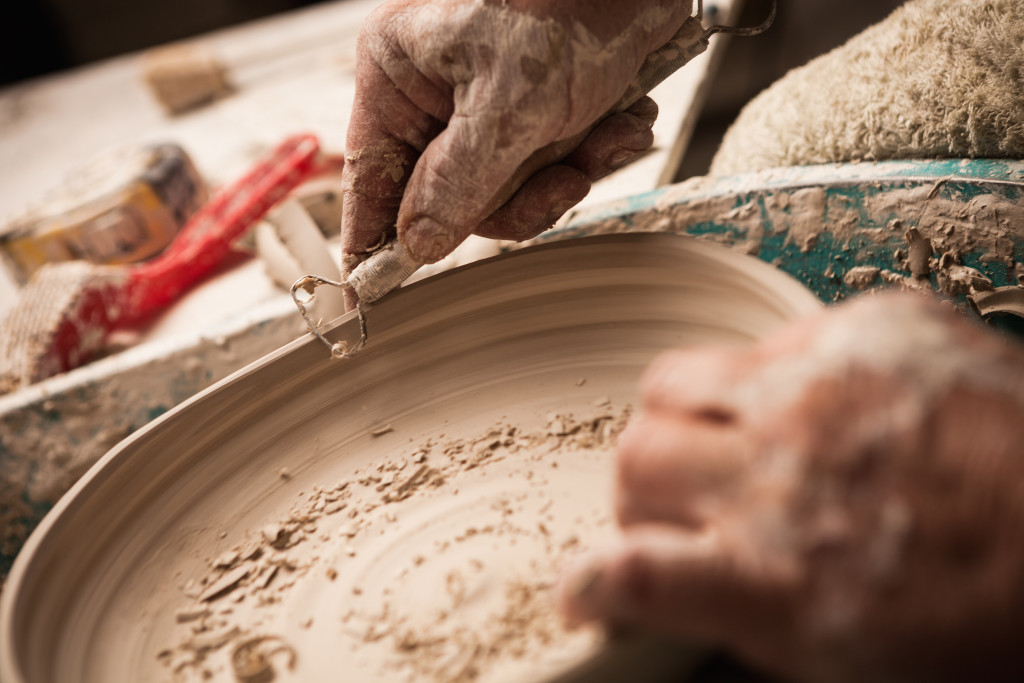 Cutting the rim
The prototypes and samples were made in Collis Studios in Auckland which doesn't have the facilities for large production runs. Bayly and Collis then turned to a long term colleague who has a small ceramic factory in Palmerston North for the Stevens commission.
"We also get our clay from the Manawatu so a special clay body was developed for the ware with a lovely colour and texture but which is also extremely strong and durable," Collis says.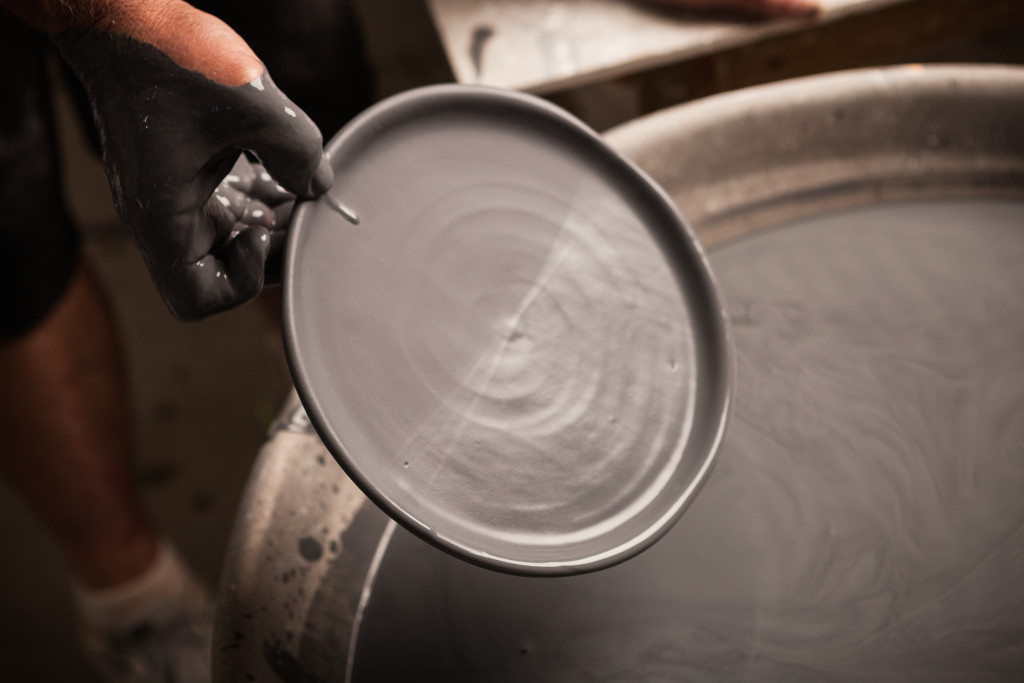 Peter at the wheel
The two men have been collaborating on commissioned works for The Grove and Baduzzi for about two years.
"Other hospitality people and our customers often commented on the pieces, the latter even asking to take them home so it seemed like a natural progression to develop a range for retail, Collis says.
The two have collaborated on a number of different designs but the retail range is based on what Bayly calls his go-to plate and approached Stevens because of the company's national reach and its quality but affordable product ranges.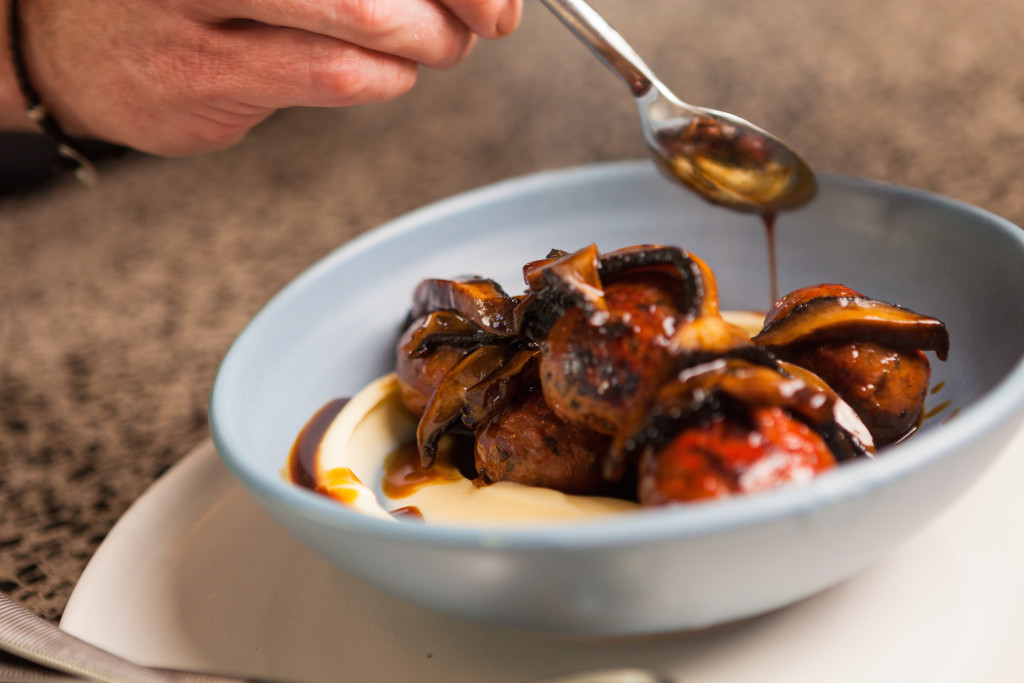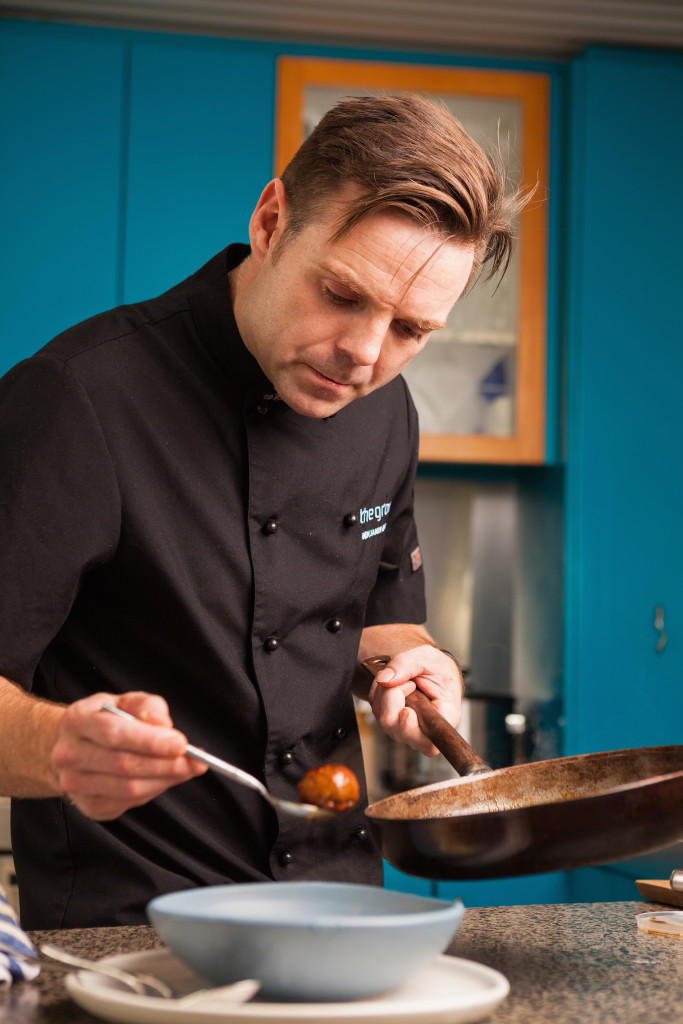 And to cap off an stirring debut for the new Bayly-Collis range, most of the contestants in TV3's MasterChef competition that debuted on Sunday night (July 26) are plating their creations on the Stevens tableware.
Stevens' new artisan-style range is available as individual items with three different size plates, pasta and noodle bowls, slider plates and mugs. Colours are white, black and blue and prices range between $20 and $40 a piece.
Photographed by Tez Mercer Photography
– Kelly