Amongst all the art on display in our home, nothing quite beats our cherished family photos. With the years flying by and our boys growing up so fast before our eyes, it's been long over due to update our photos.
When New Zealand owned company Happy Moose reached out to collaborate on their new custom framed collage photo prints it was perfect timing. I jumped at the chance knowing the products were lovingly hand made in New Zealand from a small and clever creative business and something we would love to have on display in our home.
Scouring through all our photos, it struck me how certain places around New Zealand hold special meanings. Living away from both sides of our family, we look forward to our annual visits and the memories we create in some truly beautiful locations across both the North and South Island.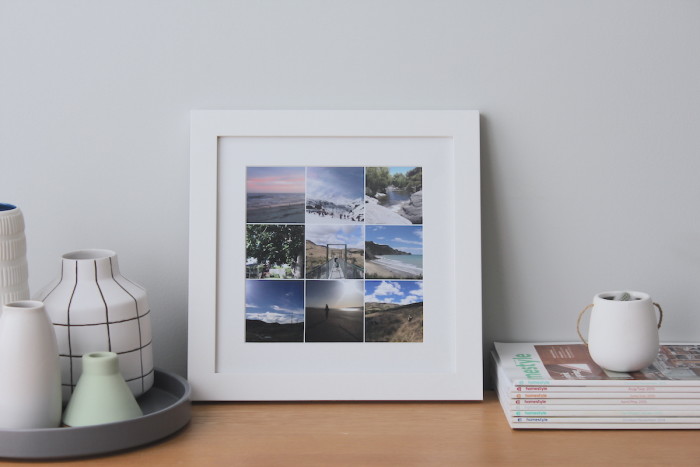 Using the simple layout app to select our photos, I chose ones of Gisborne beach – my home, and of Ranfurly – Jeremy's home; two places we love to return to. The boys swinging from the old tree is where we held our last Christmas with my Nana before she passed away and is a special place we cherish. The Manawatu windmills, Mt Ruapehu ski trips and trekking through the wide open spaces in Central Otago also feature amongst our faves.
I wanted to create a photo collage dedicated to our boys to display in their rooms alongside their favourite prints and posters.  Dylan and Jimmy are five years apart in age but you wouldn't know it. These two have such a great relationship, both as brothers and as friends and are always making us laugh with their crazy antics and humour. You can see their crazy, fun filled nature in these photos and it makes me smile just looking at them.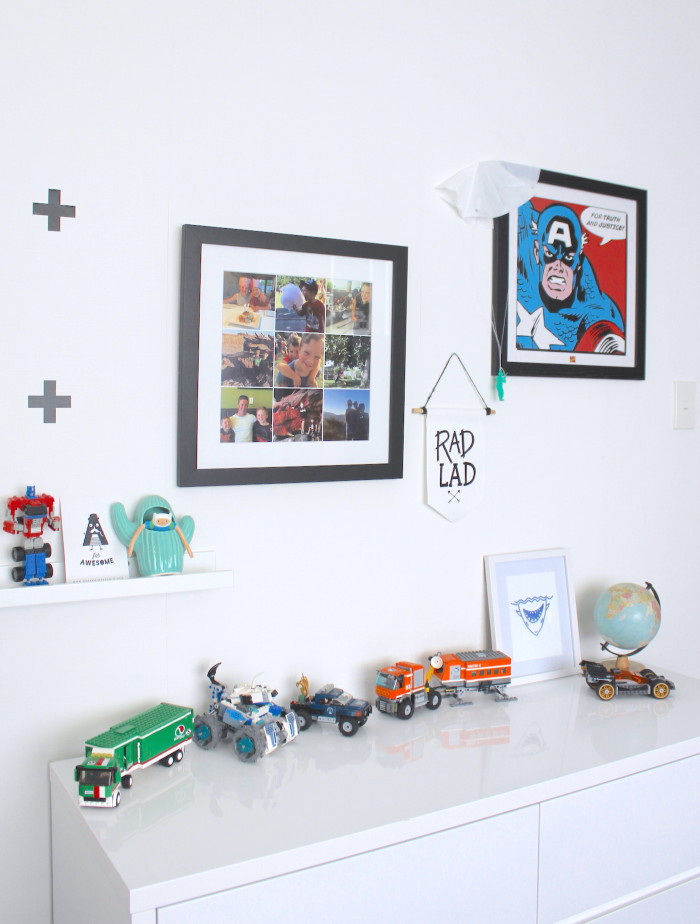 In all the years that have passed since our wedding we have never had any photos professionally printed!  On what was naturally one of our favourite days with all our favourite people, it's so nice to see our favourite memories finally up on the walls. I love how the collage design shares a snapshot of what the day was like from family photos, to hilarious speeches and joking around between shots.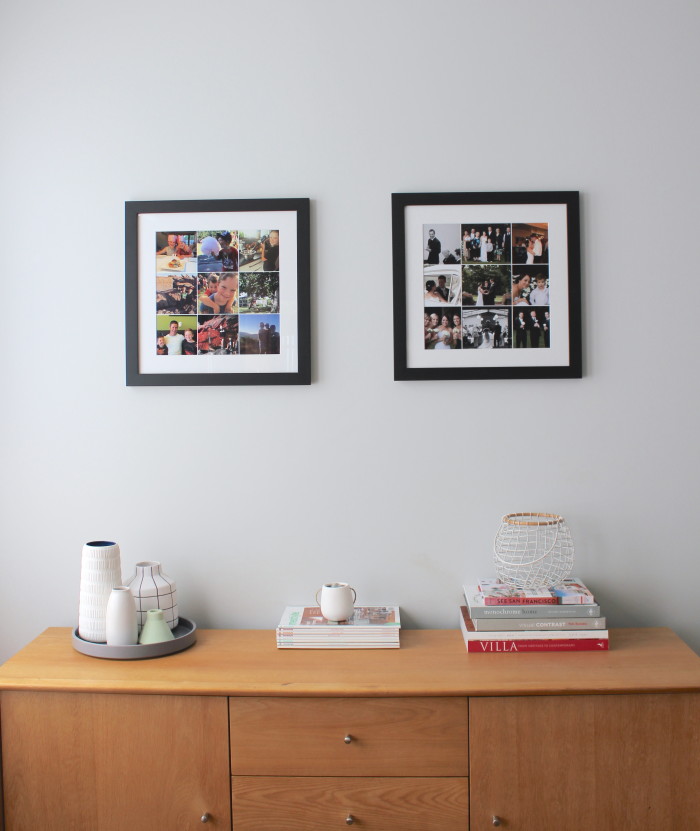 I also had fun moving each of the custom frames around in our home and created a gallery wall in the hallway, which I've always wanted to do. These prints look great alongside the kids art works that run down the hallway, greeting us when we arrive home at the end of the day.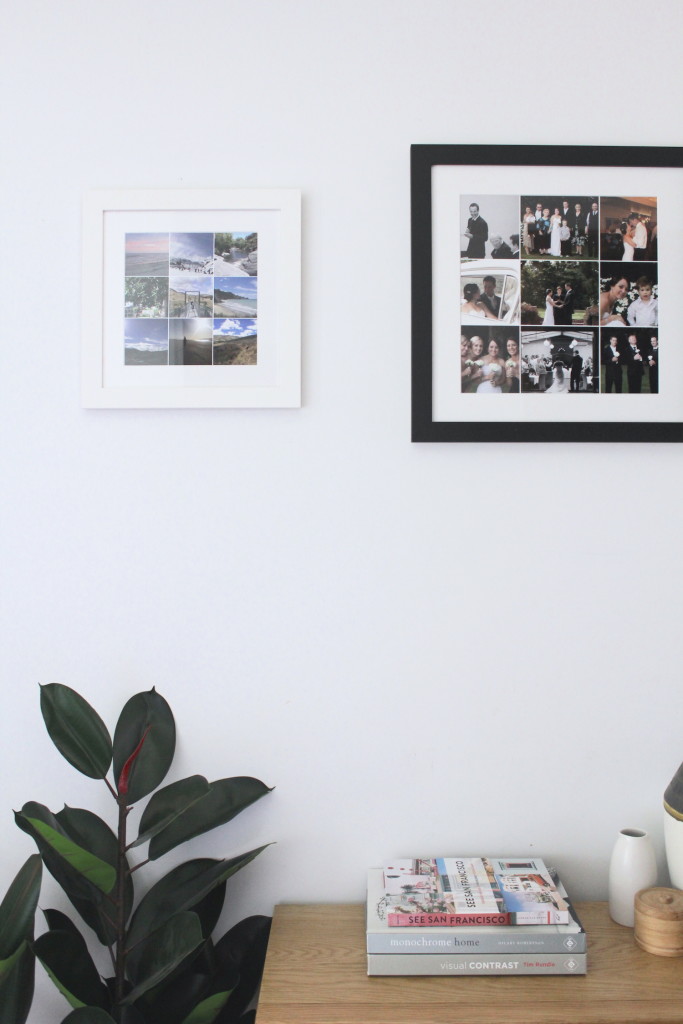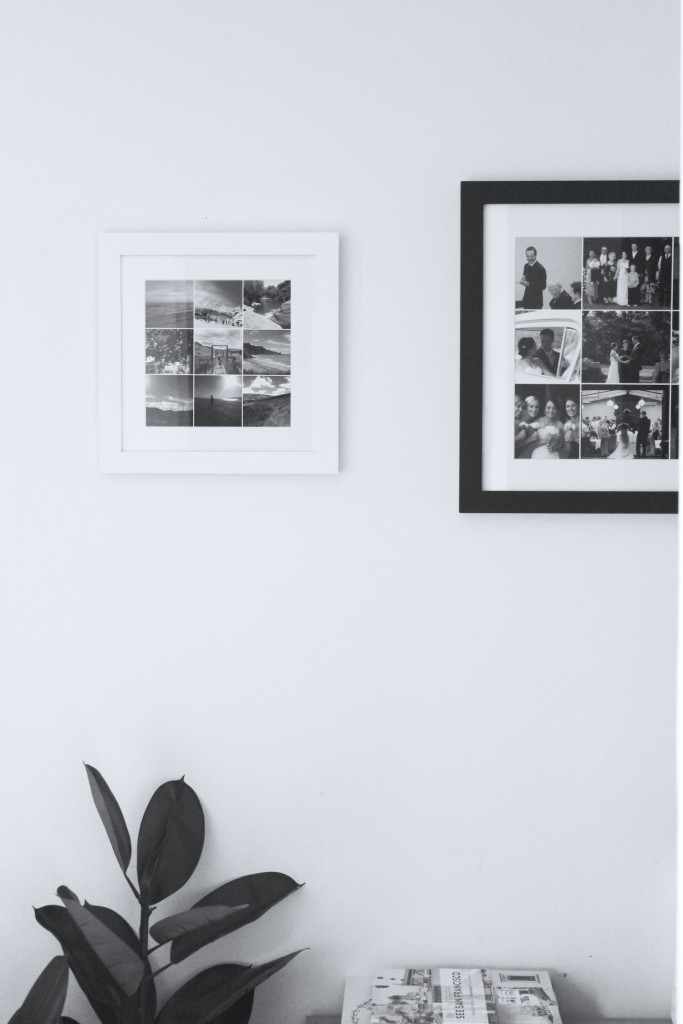 Each of the frames are a gallery grade photo print, mounted on a 4cm thick matte board, finished in either pearl-white or graphite-black custom frame. The whole process was really simple, from creating the photo file through the app, to sending it to Happy Moose and receiving the items so carefully packaged and ready to hang. I'll definitely be adding more to our home in the future.
This post is brought to you in collaboration with Happy Moose. All opinions are my own and all collaborations are only undertaken if I genuinely love and use the product in my own home.