With a design aethestic that makes my heart flutter, I couldn't have a more perfect individual to interview for our first 'My Favourite Room' in the New Year. One of my all time favourite stylists, Linda from Live Loud Girl.
Originally from the Netherlands and now residing in Dubai, Linda created Live Loud Girl blog in 2014 after travelling the globe and wanting to create a platform to share her inspiration. What started out as a passion project has flourished into a successful interior styling business. From styling rooms for little ones to grown up interior projects, Linda and her team love simplicity while embracing statement pieces and combining vintage with new.
Linda recently spoke with me about her favourite room and what she loves about the space.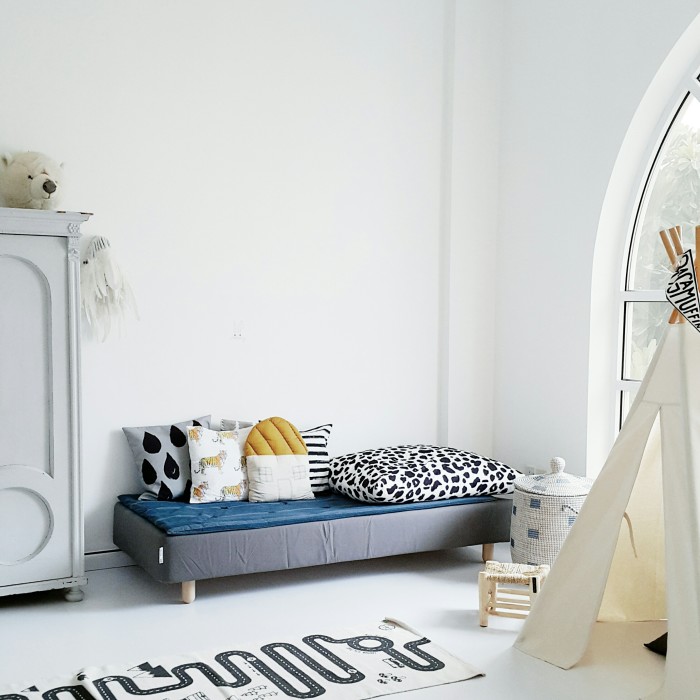 + What is your favourite room
Not an easy question to start with for an interior designer haha, but I guess the room that makes both me and the boys very happy is the playroom. It is Jack (5) and Sam's (4) own little territory in the house where they hang out after school and in the weekend if we are not at the beach.
+ What do you love about this space?
The great thing about having a kids playroom is that it can be changed around according to their style and age. Lucky for me because I just love to do so.  This room has a good balance in terms of furniture. There are some items from my own childhood combined with some funky and new accessories.
One of the newest additions in the room is the lounger since I wanted to give my bookworms a place to read. I created this corner by pimping an Ikea bed with birch wooden legs and some mix and match mattress covers. It gives the room a Middle Eastern touch.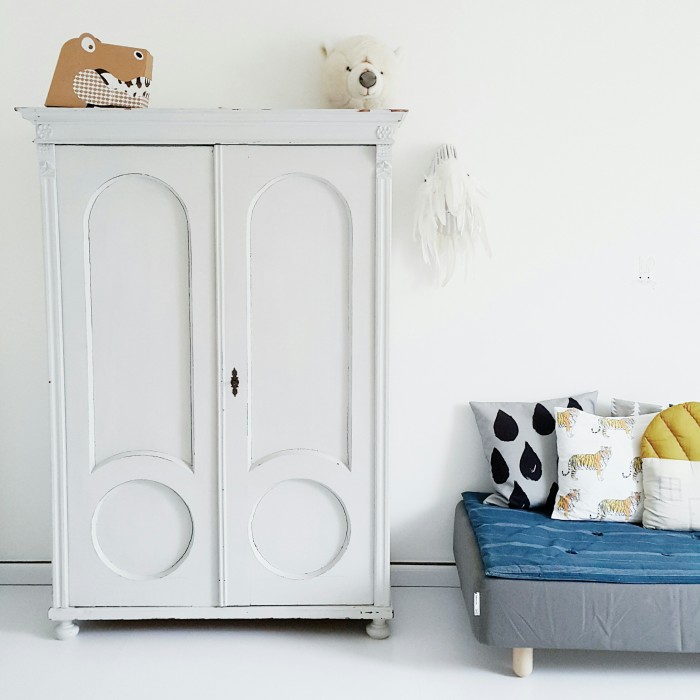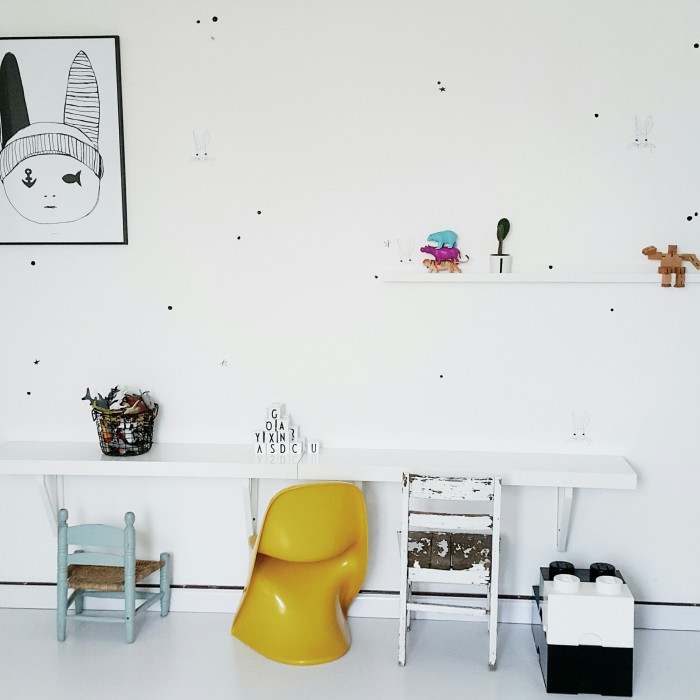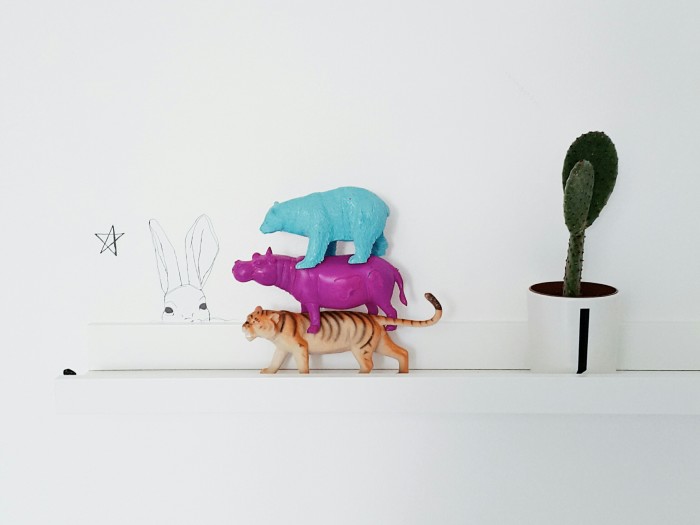 + Describe this space in three words
Dapper, light and playful
+ How long have you lived in this space?
We have lived in the new house for 4 months now as we recently moved neighborhoods. We fell in love with the amount of light in this house, the arched windows and being in walking distance to the beach. For me it was a great opportunity to change around the playroom and update the bedrooms. It has been an ongoing project since somehow I can never find enough time for styling my own home.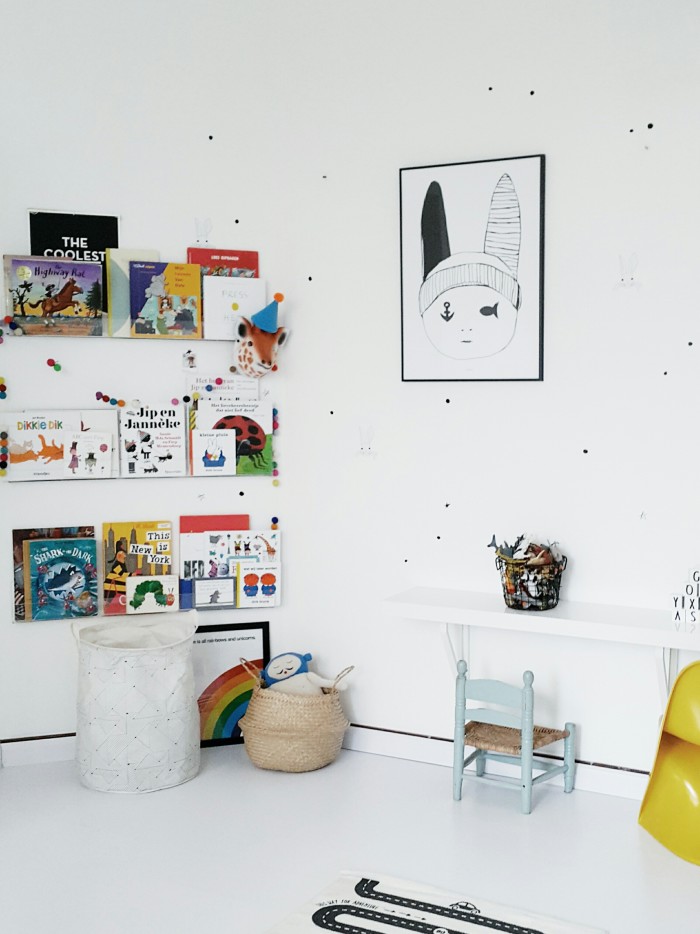 + In your own words, how would you describe what you do for a living
If only I knew… I am a mom, a blogger, the founder of Live Loud Girl and an Instagram addict, in any random order, depending the day.  I work when the kids are at school and spend time with them when they are home. And, like with any working parent, that happens like every other never.
My days can be filled with finding the perfect item for a room styling to driving to IKEA five times. That is also what makes my job so much fun, there is never a dull moment. Its all work hard, play hard, Live Loud – Why not?!
Details:
Styling: Linda of Live Loud Girl  | Website: liveloudgirl.com | Instagram: @liveloudgirl
Love Linda's styling in her son's playroom – what is your favourite element?