Long before Georgina Skinner's photography business Print by George was born, Georgina dreamed of owning her own caravan. It wasn't until she moved from the United Kingdom to New Zealand though that she felt this dream could be a reality.
In a country with such a keen desire for travel and the outdoors, Georgina knew it was the perfect place to pursue the caravan lifestyle.
I caught up with Georgina to hear her journey to find the dream caravan, her moodboard inspirations for the finished product and what we can expect to see from the newly named – Gigi Goods & Co.
Gigi – the love affair begins
The love affair began not long after scouring Trade Me for the perfect caravan.  After some initial searching Georgina fell in love with a silver 1970's Roadmaster caravan from Blenheim.
With so much work needing to be carried out, Georgina's partner Steve thought she was a little crazy to take on such a project. But with Gigi now adopted Steve is quietly chuffed to have her as part of the family too.
Getting Gigi home however was another story. The drive from Christchurch to the West Coast was a wet and windy trek. After witnessing another caravan blown off the road, the duo stopped before Arthurs Pass to give Gigi a once over.  Rather disturbingly they found rain pouring through the roof.  But in a moment of panic, the proud owners soon discovered the sunroof was open which was a quick fix before getting back on the road.
Once Gigi was home, the planning and design process began with dreams of opening a retail space and of course the odd chilled out camping holiday that Georgina isn't ruling out.

Gigi Moodboards
Pinterest has been a huge source of inspiration for Georgina and creating moodboards has become somewhat of an obsession.
The plan is retain the caravan's original silver exterior with a simply grey-white interior design scheme, possibly with a Moroccan influence.  Admittedly Gigi needs a lot of TLC but Georgina is excited for 2017 when she hopes to have Gigi operational and parked up for business at local markets or by the ocean listening to the waves with a nice breeze; of course her camera in hand ready for any photo opportunities.
Textures and Colour Palettes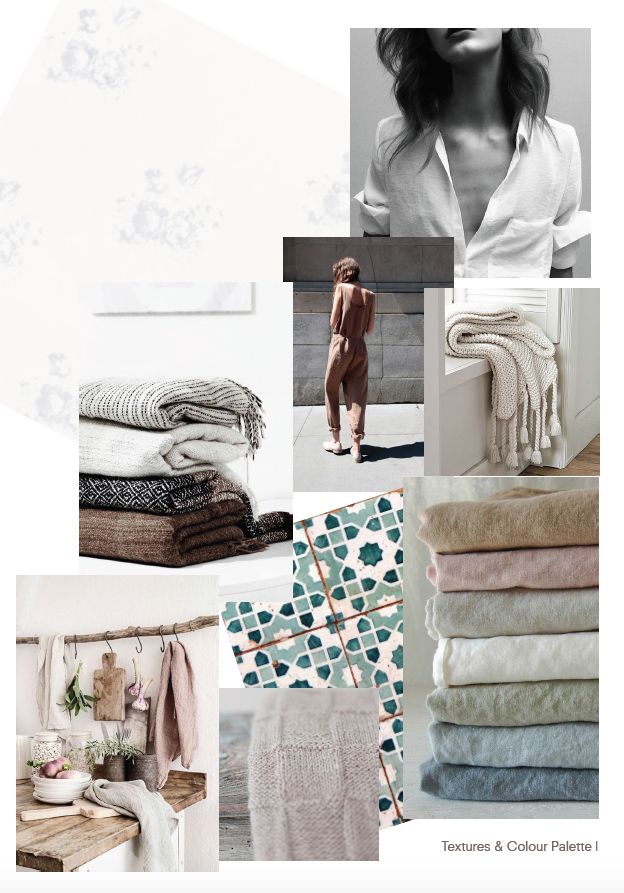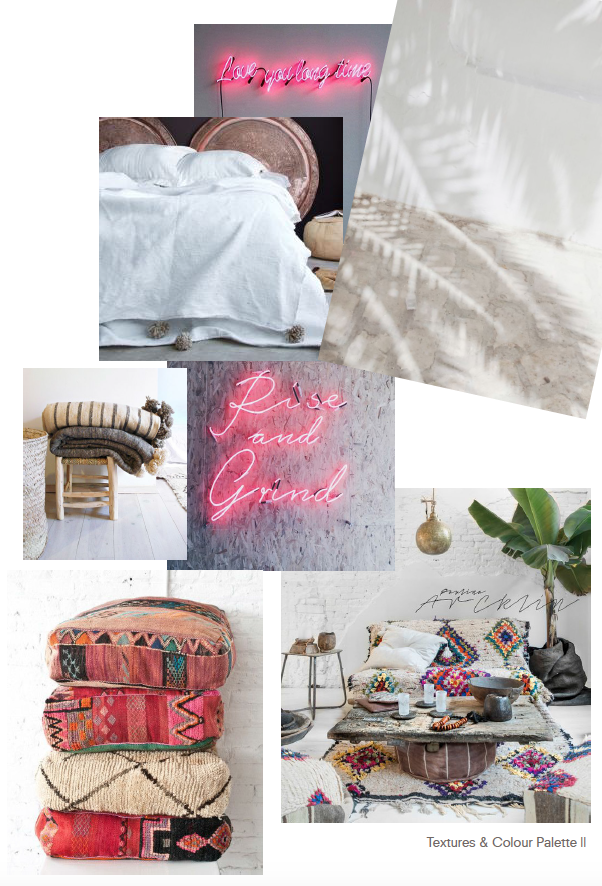 Interior Details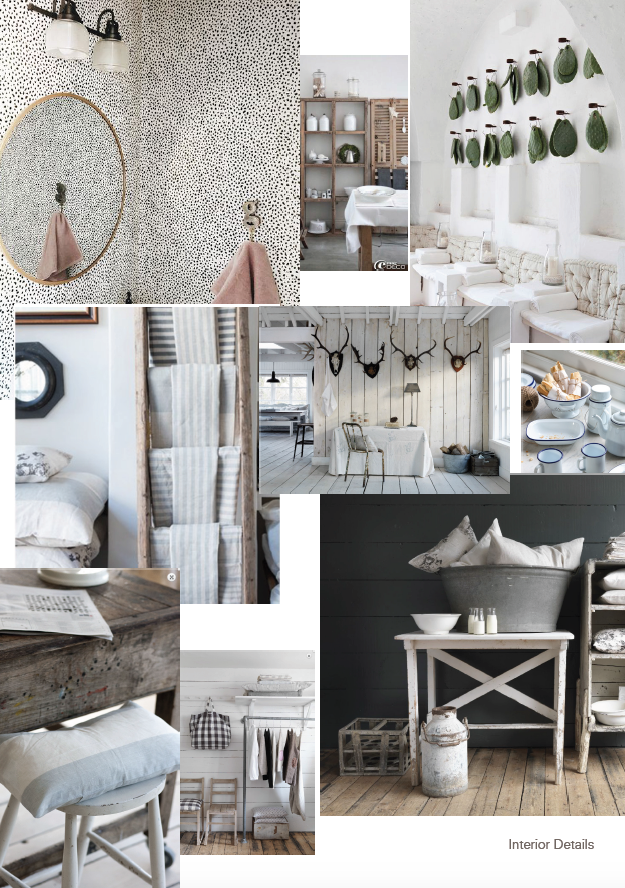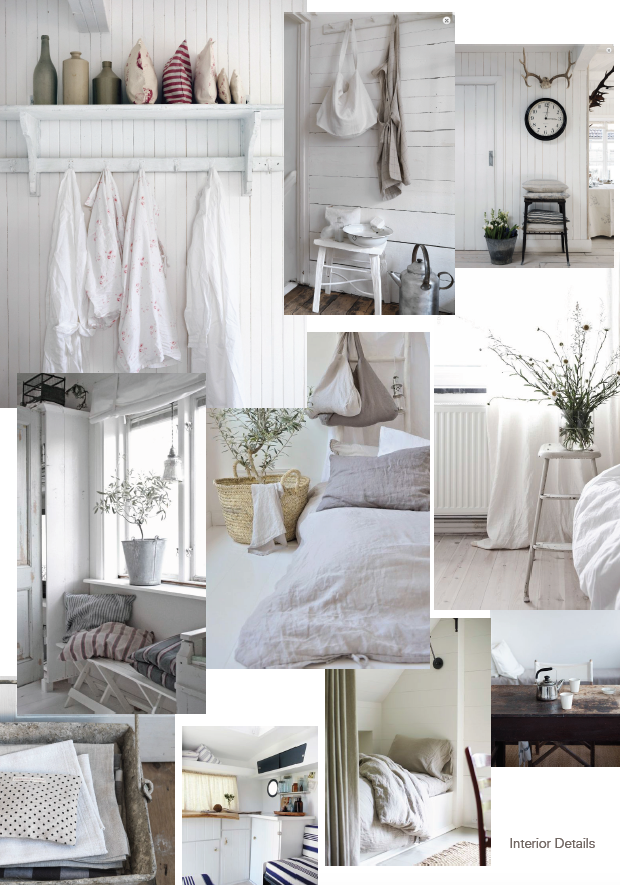 Exterior Details
Product Style
Open for Business
Gigi Goods & Co will open it's door for the first time in Spring/Summer of 2017-2018. Trading both in the South and North Island street is  and at markets along with annual fetes and events. Gigi will stock Print By George prints; limited and open edition and her cards along with an ordering system for framed and larger prints. Georgina will be stocking products from fellow creative friends including ceramics, homewares and children's clothing.
With so much planning still be done, Georgina is just glad to have Gigi home so she can focus on all the details and share the journey on her Print by George website and instagram.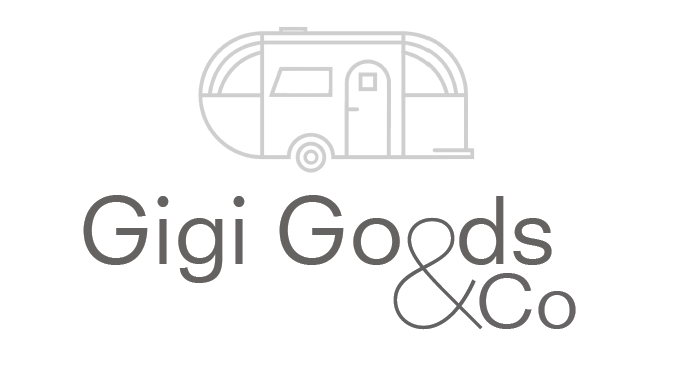 Details:
Website: Print by George | Instagram: @printbygeorge