On the outskirts of a little suburban forest in Wellington, New Zealand, lives Unna Burch of The Forest Cantina with her two boys, Jah and Leo and husband Aaron. Unna is a woman of many talents – self taught home cook,  food photographer, blogger, columnist, and more recently author of the simply stunning cookbook My Garden Kitchen.
A true fan of Unna's food philosophy and lifestyle, Unna was a natural to be featured in the My Favourite Room series. Here Unna gives a glimpse in to her favourite room and why this space is so special.
+ What is your favourite room in your house?
I love my Kitchen! You knew I'd say that though, ha.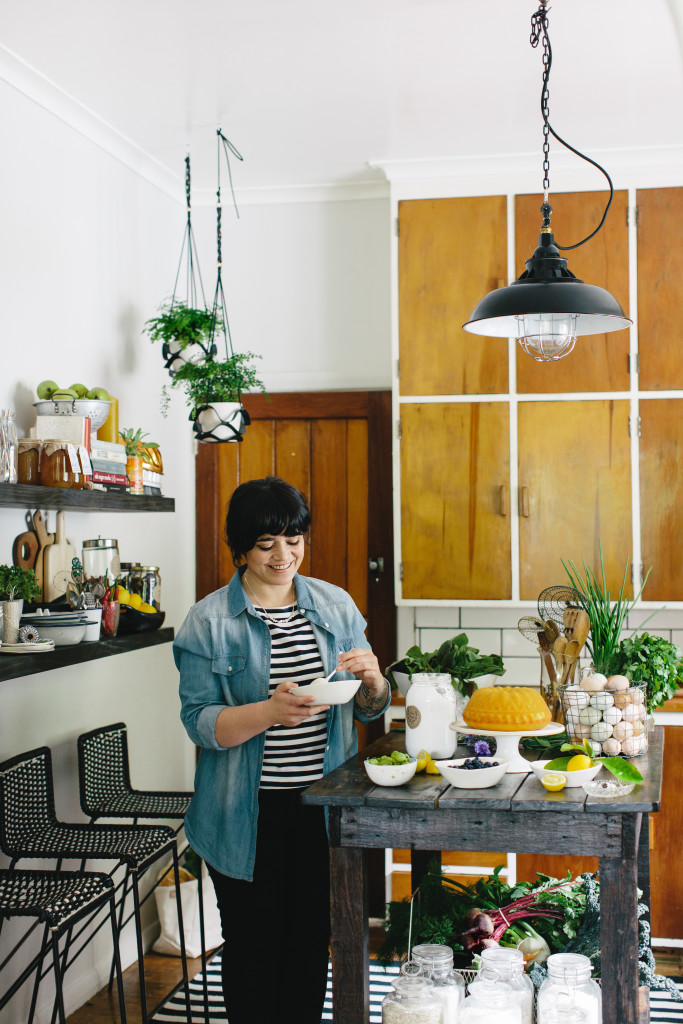 Benjamin and Elise photography and cover image Tim and Nadine Kelly

+ What do you love about this space?
I love that it is a mixture of old and new with a good measure of DIY in there too. My husband is a builder so he sproosed the space up over a few weekends. He made an awesome trolley/island out of an old work bench, added a wooden top, blow torched it in spots to give it a similar character to the existing framing and stained it all. It's on castor wheels so it can be moved around, the idea was so that I could push it to natural light if I wanted to in the lounge and photograph on it (but I still prefer shooting on white rather than the wood look ATM).
The wooden cupboards I hated when we first moved in, but they have grown on me. They are a pretty iconic Kiwi kitchen feature. I like them now with the white subway tiles around them, it balances out that old and modern feel. The floating shelves I love; a place to store all my favourite kitchen treasures and styling props (and high enough so the kids cant reach haha).  I often change the shelf around to give the kitchen a different look. Always on display is my Wundaire ceramic collection, lots of green plants, old tins and my Grandfathers Leica camera. I also love the black retro stools which live under the shelf. We brought them on trade me for $42 for the trio. The kids or when people come over, pull them up to the trolley and sit with me in the kitchen while I'm cooking.
The thing that pulls the room together for me is the light fitting, adding that extra bit of modern. Its a small kitchen, but I like it. My future kitchen will have a lot more storage and a big walk in pantry! (DREAMS!!!!)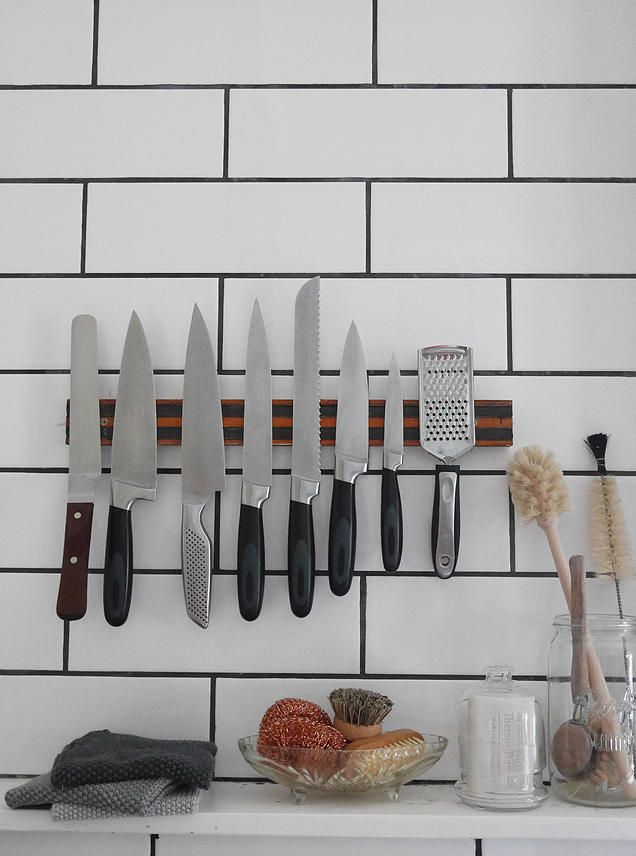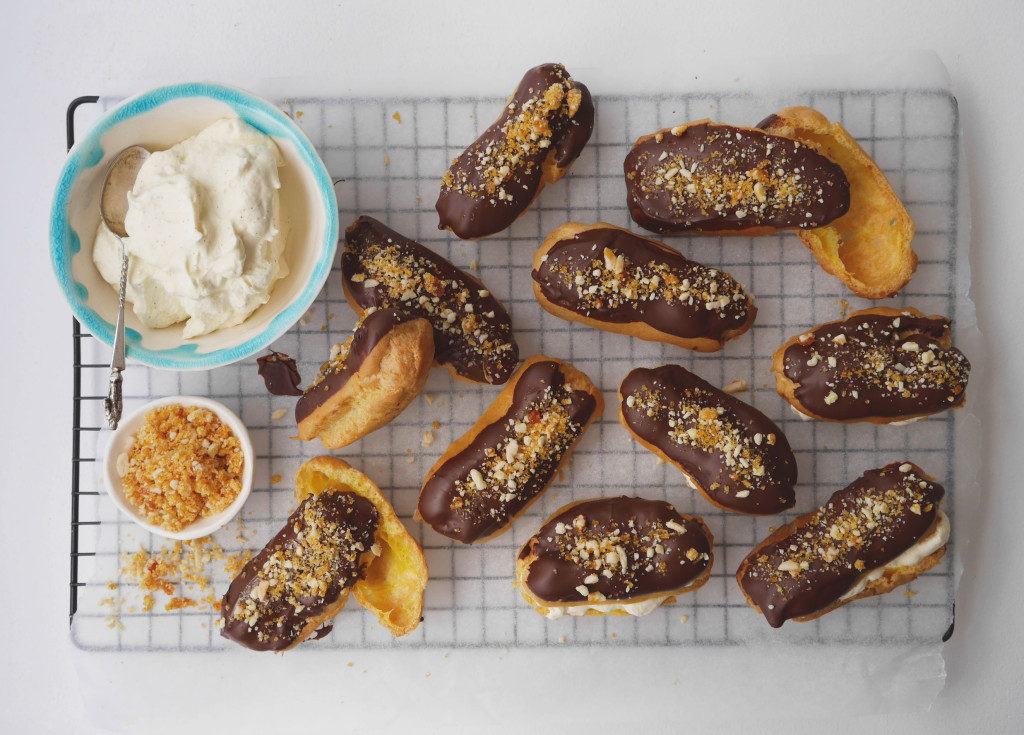 Photography: The Forest Cantina

+ How would you describe this room in three words?
Wooden, modern, kiwi.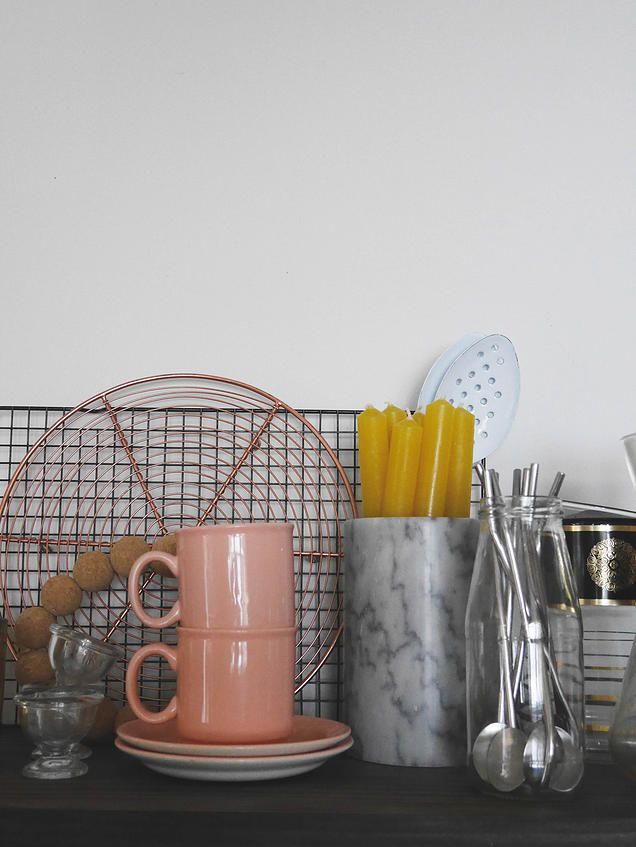 Photography: The Forest Cantina

Details:
Book: My Garden Kitchen | Website: theforestcantina.com | Instagram: @the_forest_cantina |