In a creative studio located in Tauranga, a clever small business is creating beautiful everyday textiles. With fresh, bright and bold screen printing, Henry + Co is all about injecting fun and colour into your home, with their range of bed linen and homewares, printed using eco-friendly water based inks made with love and care.
We spoke with designer, printer and business owner, Vanessa Quin, to find out the inspiration behind their new range Young Blood and what makes this business tick.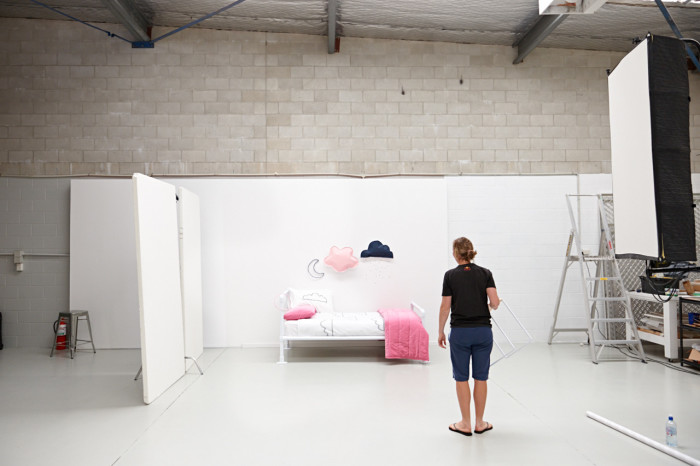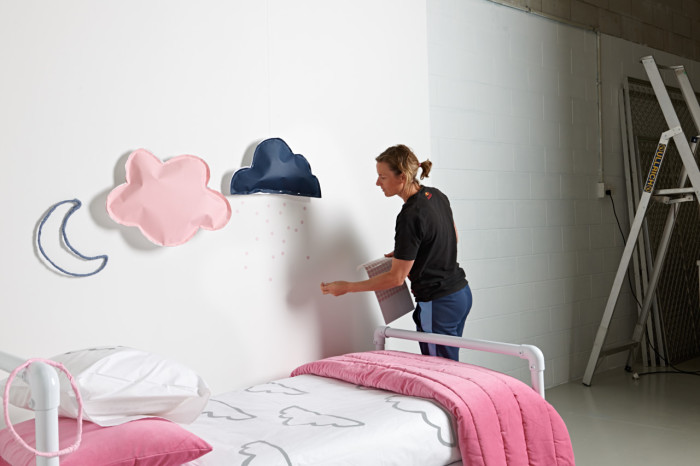 + How did Henry + Co come about?
I became really interested in hand screen printed textiles coming through from Australian designers and some of our local established designers here. I wanted to learn the craft personally so I enrolled in a few courses in Wellington and Auckland, began experimenting and fell in love with the whole process, which is really hands on.
Henry + Co has evolved out of this. We design everything in house, get the screens made locally, and hand screen print everything ourselves. All our bedlinen is made in New Zealand and I work closely with local creatives to make other products for us, such as our new lost boy pegboards.
+ What do you love about the business?
I do love a day spent at the print table! Printing our bedlinen is really fun, which I hope comes across in our designs.
Photo shoot day would also be a favourite element. Being able to style and create our little bedroom set ups and working with photographers like Wayne Tait has been a real privilege. Our customers are also one of the best parts to our business, some of our most popular designs have started out as conversations with a customer. These are clever women who know what they want and we appreciate this immensely.
+ What does a typical day look like for you?
My days always involve my kids, so we do everything we need to do for the family first and the business second. I have set days I get into the studio to print and we work off a print run for the week looking at whats on order, what stock is low and what needs topping up.
There are emails, phone calls and lots of conversations during the day and I like to set aside time to look at what we want to make next.
That's the great thing about our business model. Because we print to order and don't run to seasons I can come up with a new design, make a screen print, photograph the product and have it online in less than a week. You can't do this if your working off shore, with minimum runs, long lead times and restricted to seasons.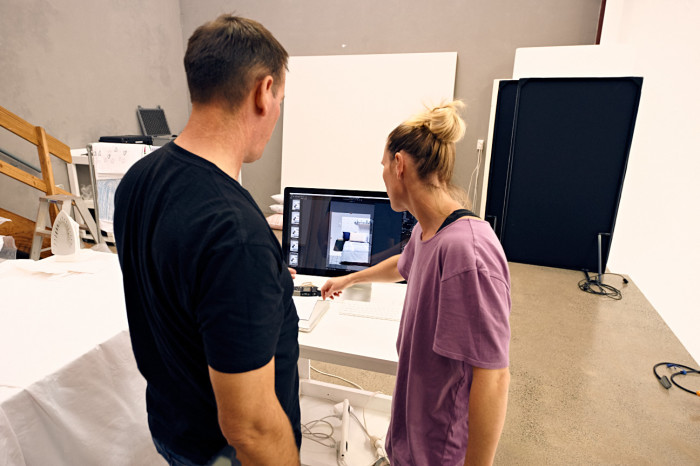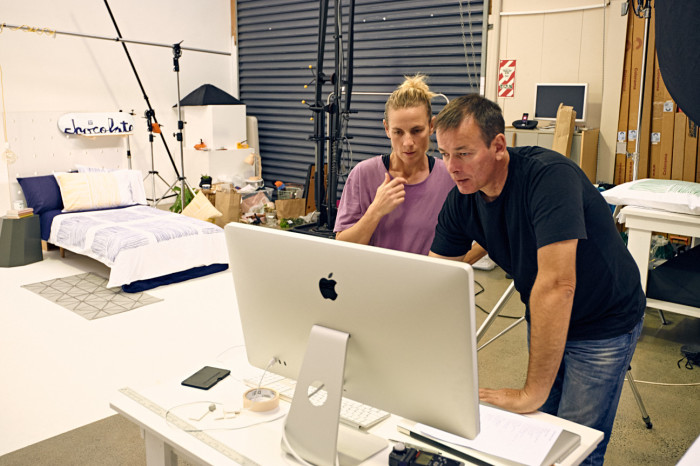 + Describe your studio space in three words?
Busy, colourful and fun.
+ What are some of your favourite pieces from Henry & Co?
I really love our world map pillowcase, I wanted to do this one for a long time. I also love the lines bedlinen, it's uniform but also organic as its all hand drawn. The new lost boy pegboard shelves are another fav, we have two up in our home. And our graffiti bedlinen is so colourful. Kids rooms are such a great place to add colour into any home and bedlinen is such an easy way to pop it in there.
+ Tell us about your new range, Young Blood?
As our kids get older I watch their tastes change. They already know what they do and don't like and it made me super curious as to what they would come up with design-wise if given the chance. Our Young Blood range has come mostly from our son Jay who loves street art, amongst other things, so we started with the release of his graffiti bedding and have more designs on the cards from him!
He's also learning a lot about business through this process which I think has been another benefit to having him involved. He knows what his Mum does, he's been to the photo shoots, helped direct them, printed and sold his own designs and gets a cut of the profits. Kids are such a valuable asset to our whole community.  They get so excited about the little things and we want to inject this into Henry + Co where we can. Making bed time fun is the name of the game for us!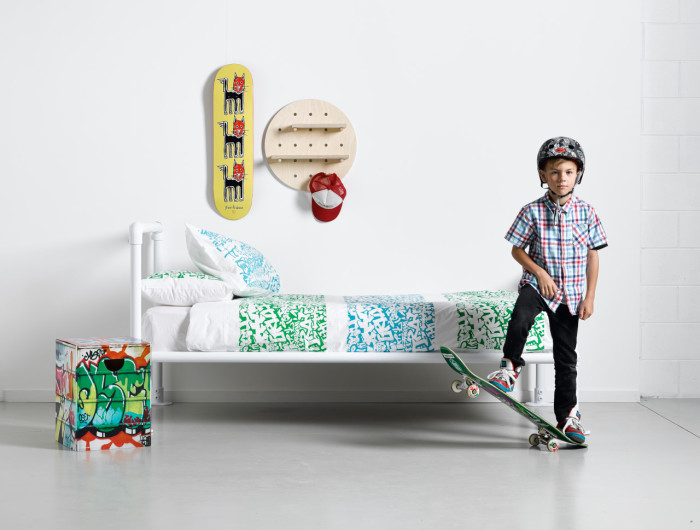 + What's next for Henry & Co?
We didn't start with a plan to be kids bedlinen makers but I've never been able to walk past the kids section in any manchester department without stopping. So next for us is more of the same, but with a twist. We have cot sheets on the cards this year as I get loads of requests for these.
I'm also working on printing with much larger screens so this will open up our ability to print designs I've had in my head for ages. More story book pillowcases and creating a range of wall stickers with our good friends One Hundred Percent Heart are also on the list! And for wintertime…. we've been working on quilted throws to complement our range.
Details:
Website: Henry + Co | Instagram: @henryandcohome