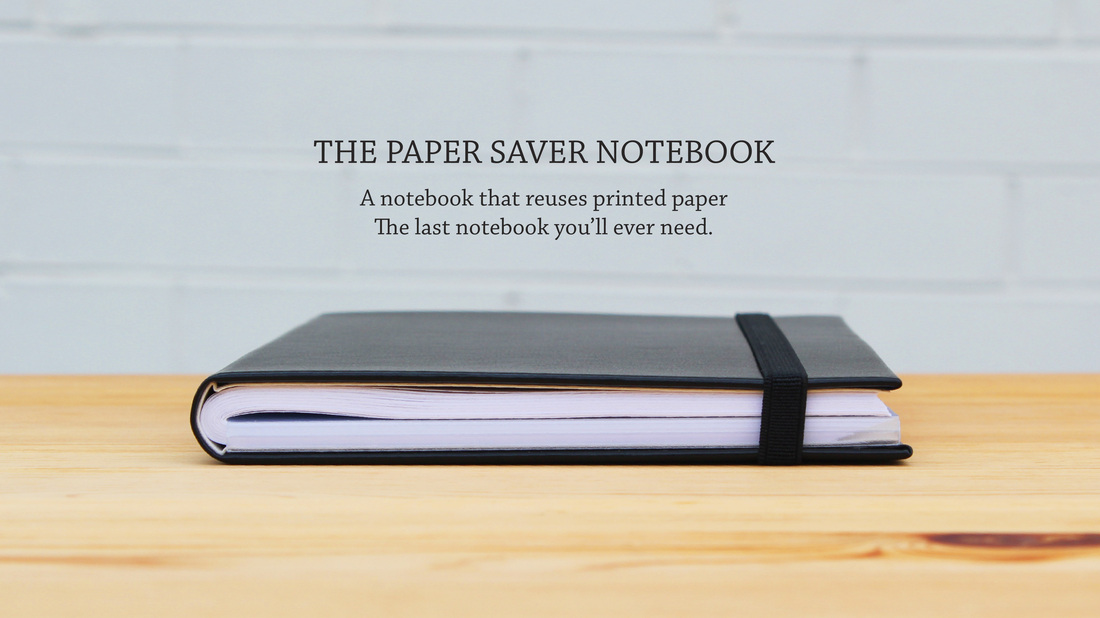 If you're anything like me, you find yourself writing endless to-do notes, scribbling down ideas for DIY's or your next big weekend project.
I love beautiful notebooks to do so in and am forever finding additional bits of paper loosely in my handbag. I do sometimes feel a tad guilty with what to do with my notebooks once they're used up.
Trawling through social media recently I came across something new, the Paper Saver notebook. I was intrigued and ordering my own found it to be an ingenious idea and simply adore mine.  The concept, to retain a beautiful notebook in its faux leather bound finish, but provide a solution for all that printed paper that otherwise would end up in the trash.
Jon, a Melbourne based architect and the brains behind Paper Saver, wanted to change the way we think about making the world a greener place. Rather than producing and selling an eco friendly notebook that is made out of 100% recycled paper, he took a new approach by asking how else can paper that is destined to be recycled or go directly to waste be used?
Reusing printed paper, the Paper Saver has a simple elegant and classic design. 
Both the external cover and inner lining are made from faux leather rather than stock paper. Simply collect and stack printed paper, then fold and slide into the Paper Saver. 
Here's  a cute video showing you just how clever the PS is.
– Kelly