Mocka recently released their new Tempo Stools, a contemporary bar stool in either black or white with smooth wooden legs. We have a number of Mocka's products in our home, and feature these frequently on instagram.  I love that Mocka provides an affordable option to style my home with contemporary and high quality furniture.
A little styling inspiration for your own home, here are three ways I've styled the white Tempo Stool in our home.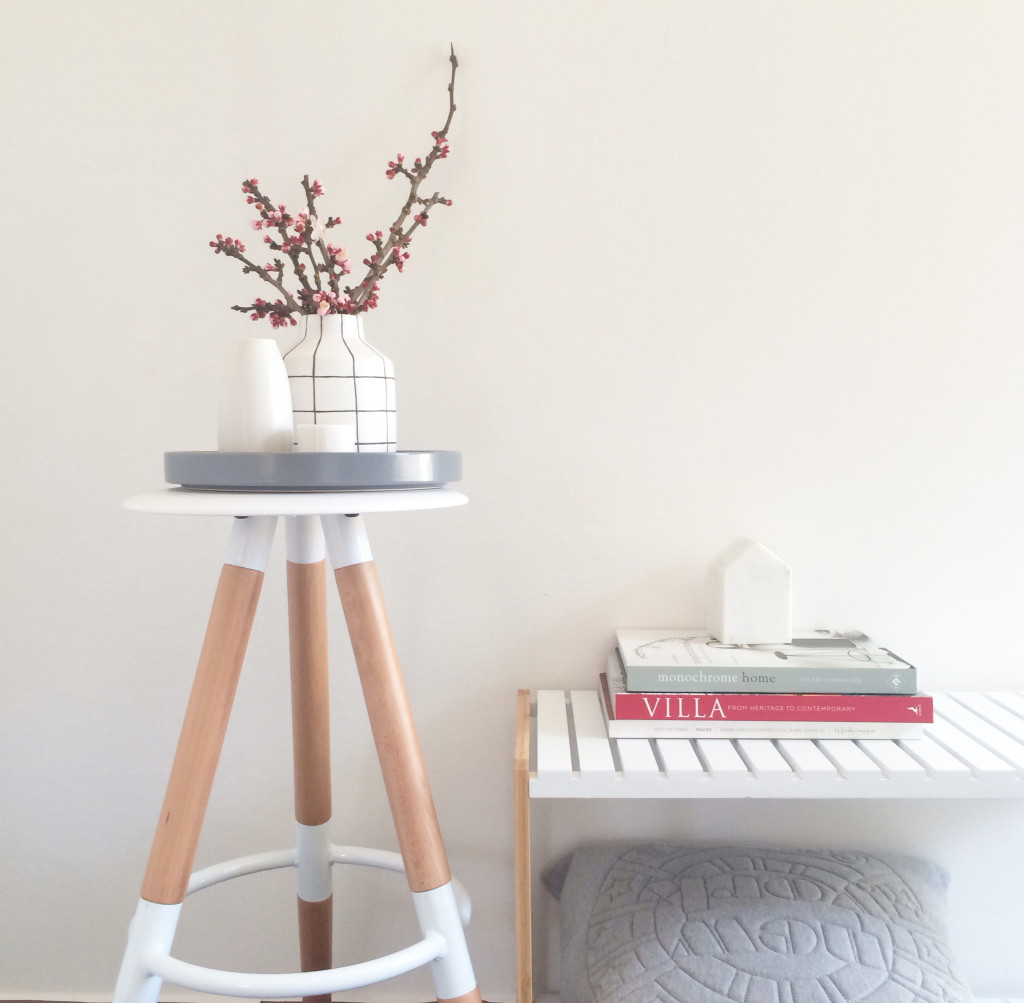 Styled alongside the popular Jimmy Stand, I've displayed minimalistic vessels on one of my favourite flat ceramic trays and added seasonal cherry blossoms. The Jimmy stand is regularly styled with my new books and use it to store extra cushions and blankets for those times you like to lay on the floor and read in the sunlight.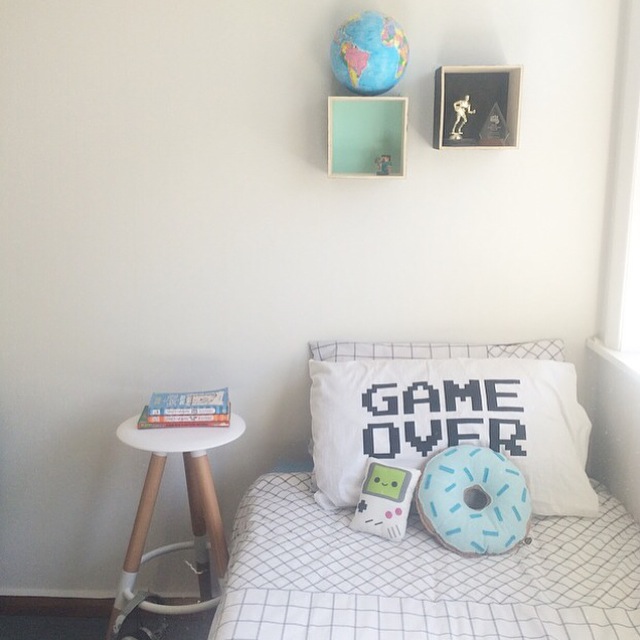 In our oldest son, Dylan's room, he loves a simplistic style with minimal clutter to provide space for him and his friends to hang out. He loves using furniture in different ways and liked the idea of having a stool as his bedside table. Often bedside tables can get cluttered with 'stuff' and using a stool in its place allows you to hold the essentials.
For Dylan, thats a few books he's currently reading and of course a place to hang his headphones, with his love to chill out and listen to his favourite tunes on his bed in the sun.
The most obvious space for these beautiful stools to showcase their design and functionality is in the kitchen. The modern design integrates itself seamlessly, here adding a warm, wooden element to the kitchen.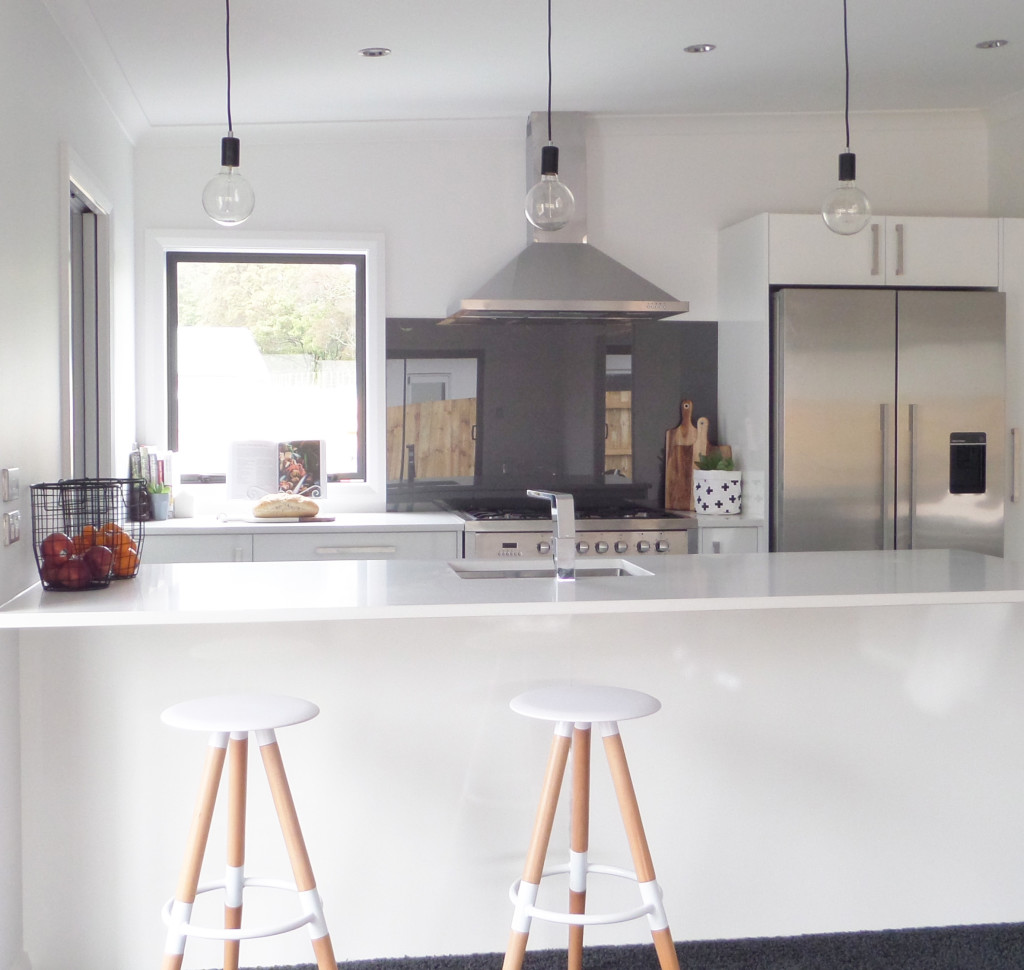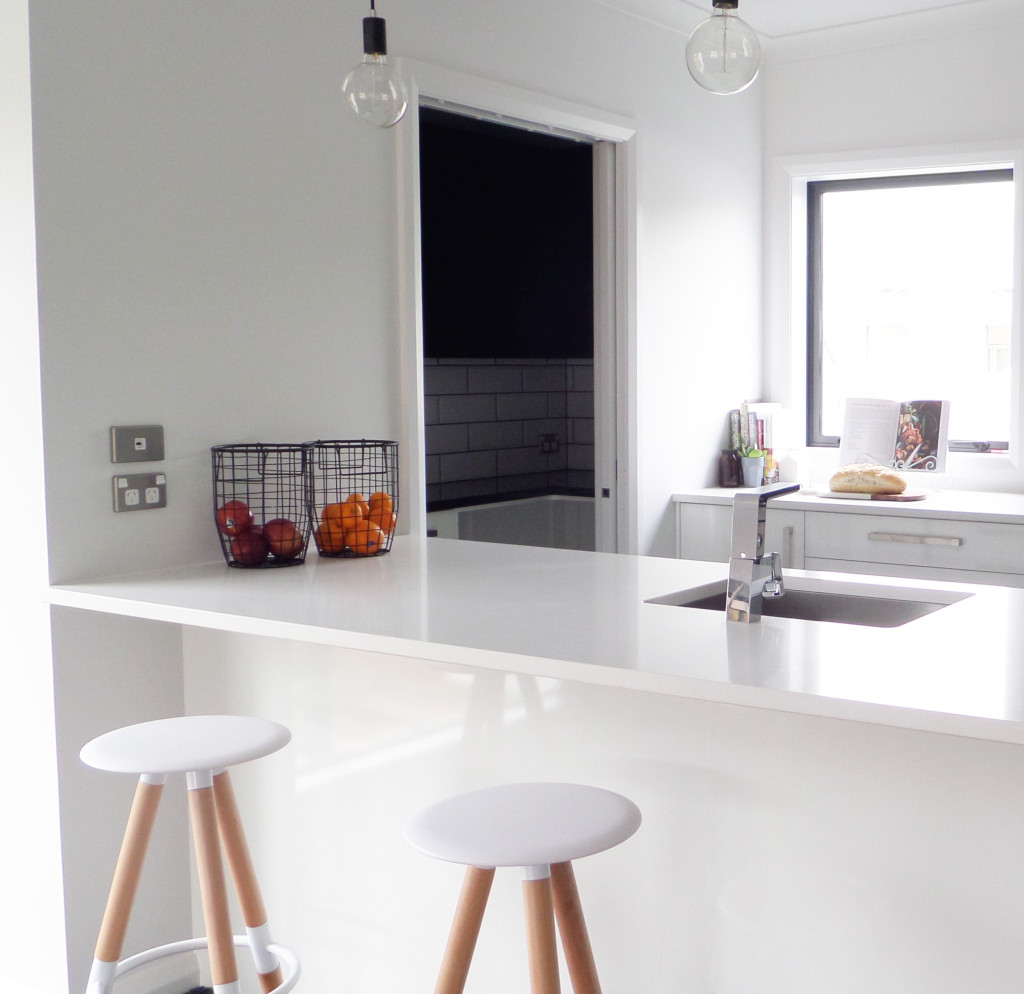 How would you style the tempo stool in your home?

– Kelly