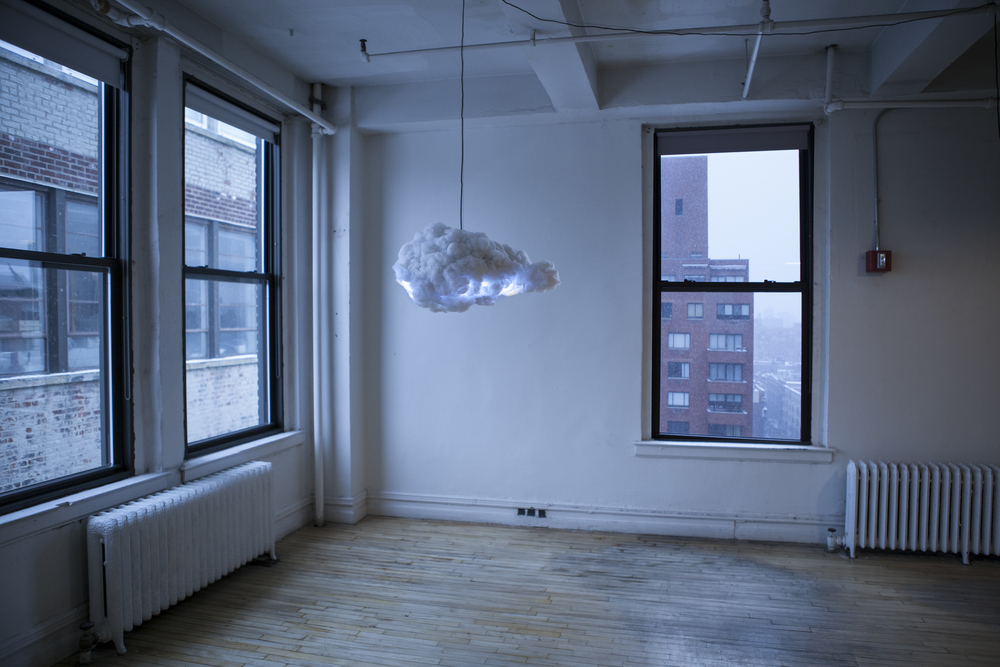 I love design and innovation, and Richard Clarkson has taken innovation to a whole other level. The 'cloud' is an interactive lamp and speaker system designed to mimic a thunderstorm.
The cloud uses motion sensors to detect when someone is nearby and creates a unique lighting and thunderstorm show dictated by the individuals movement.
Who needs a boring old stereo anymore either when the cloud can stream your music from any bluetooth compatible device.
And while the US$3,360.00 price tag puts it out of reach for most, it's ok to dream right?
via: Richard Clarkson

Kelly