Originally built in 1902, this second-floor apartment in the Endeans Building on Auckland's Queen Street was once used to store paintings from a nearby gallery. The 109-square-metre space was converted into a home for the owner and her two daughters by Dorrington Atcheson Architects.
An overall black-and-white scheme ties in features of the original with now. Beautifully designed textural contrast is captured in the interior palette with roughness featured in the concrete floors and columns and smoothness in the clear powder-coated steel.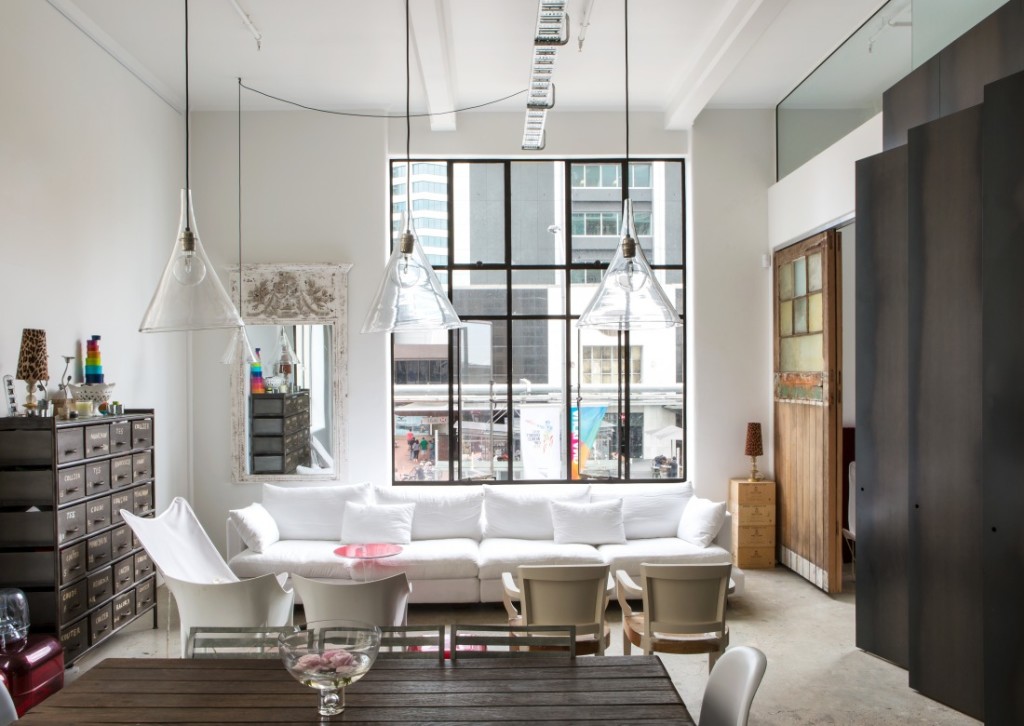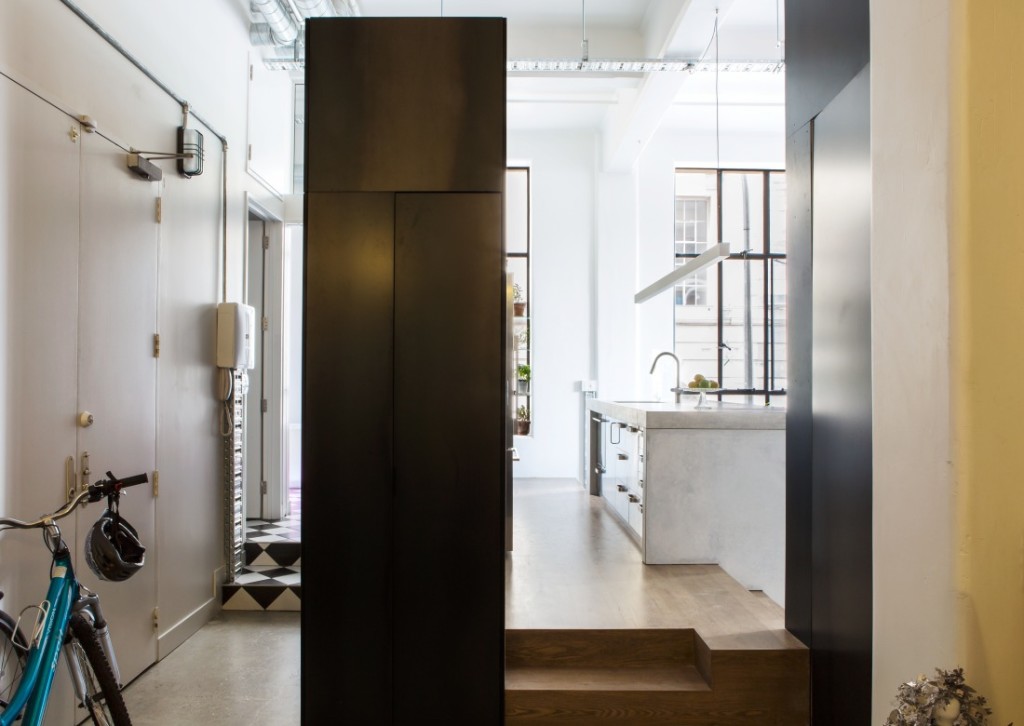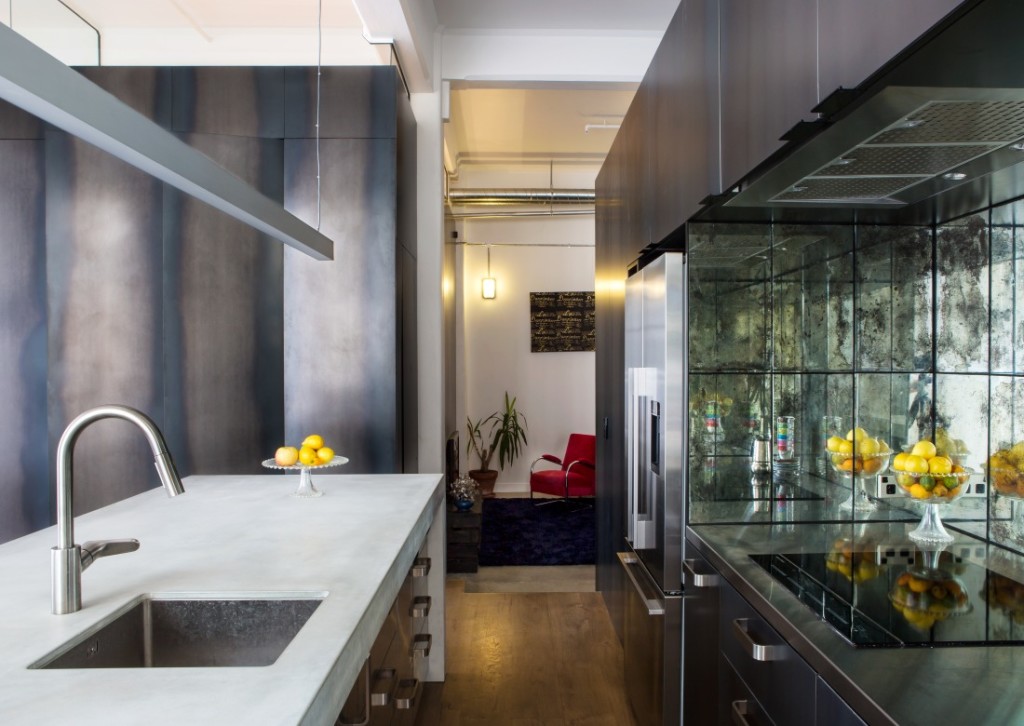 With no opportunity to alter the dimensions of the space, the challenge was to fit a tightly planned programme into the footprint whilst gaining enough light into the core of the apartment from windows on two sides. A four-metre stud and an industrial-strength material palette provided a sense of loftiness and could be upcycled aesthetically.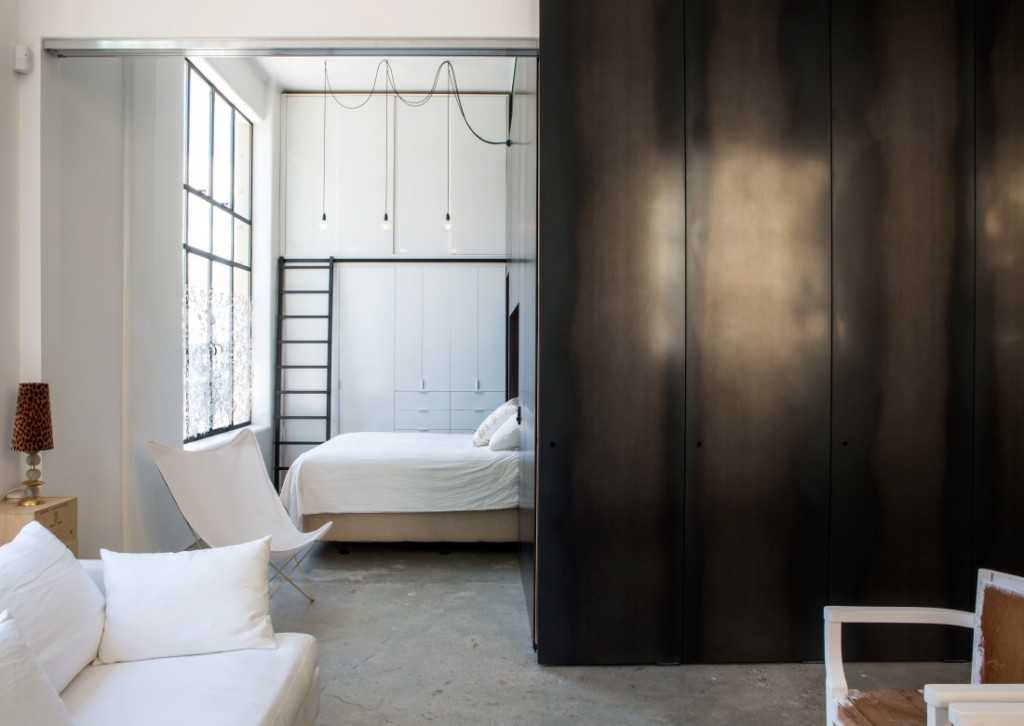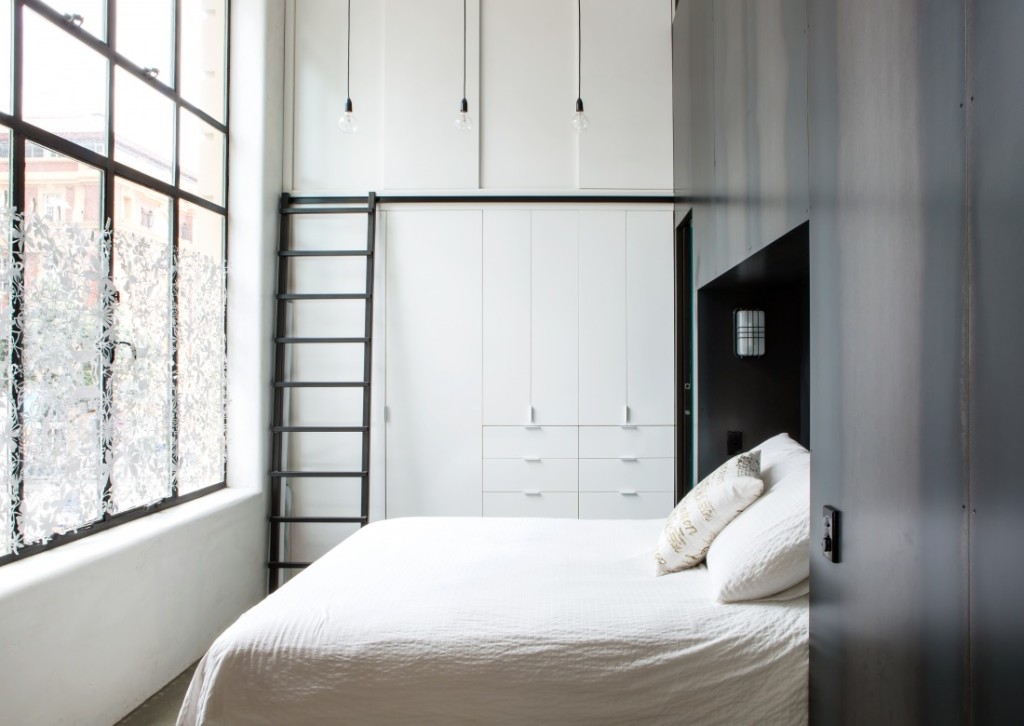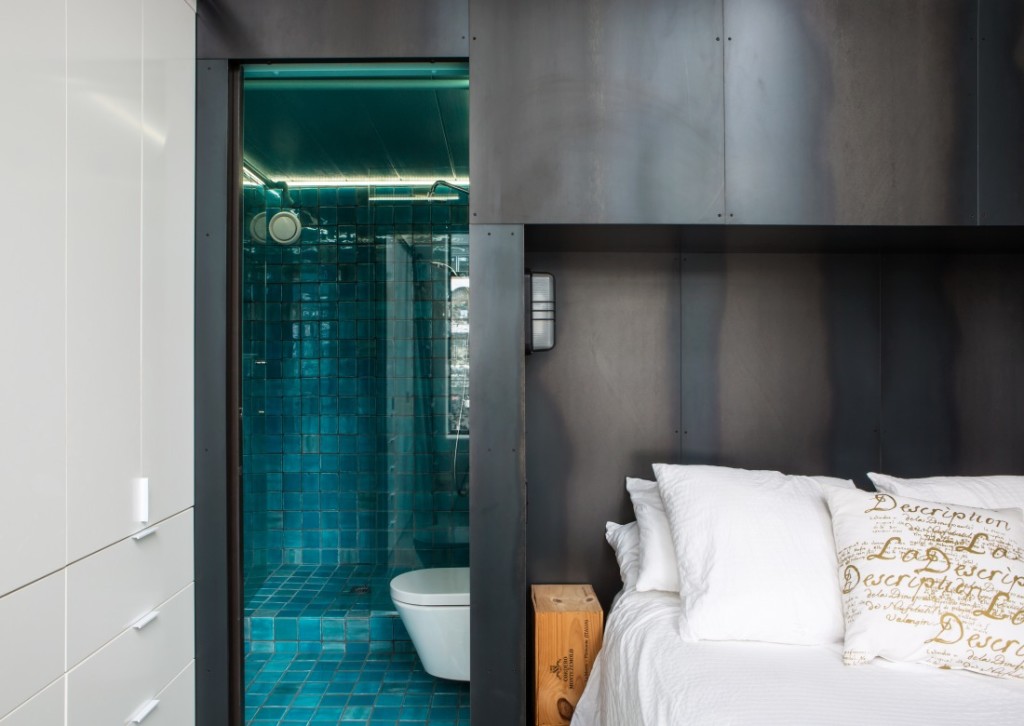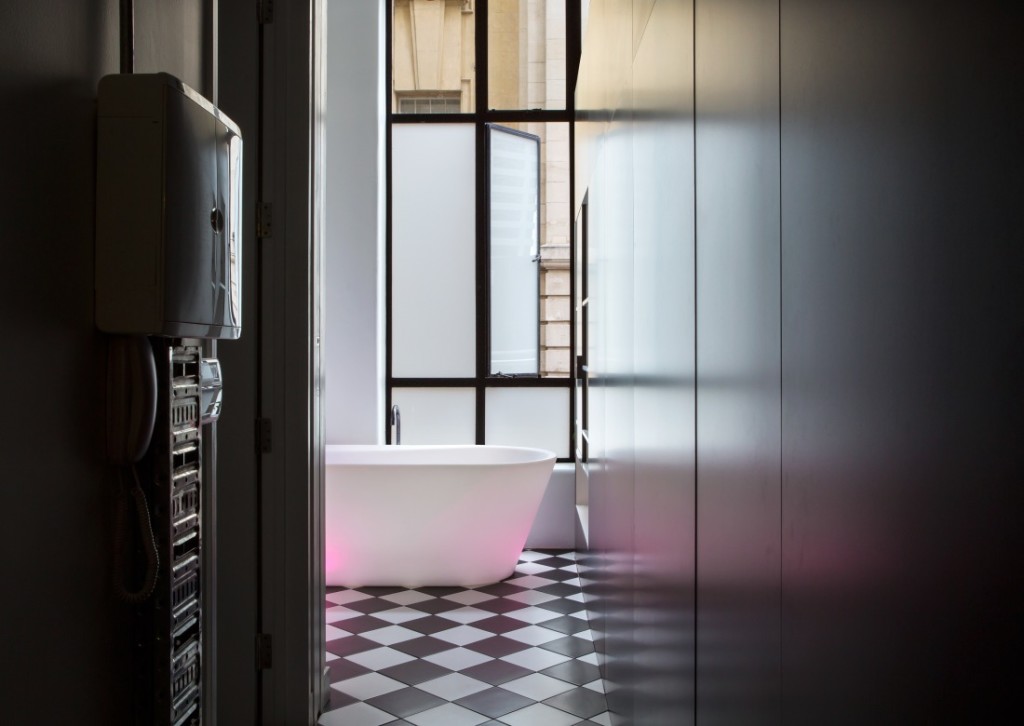 A contemporary insertion, clad in black steel was slotted into the volume to act as bedrooms for the children. This double-height cube at only two metres wide was divided into two – a room for each daughter – then furnished with built-in beds and desks. One room was built as a mezzanine so that an en suite for the master bedroom could slot beneath it.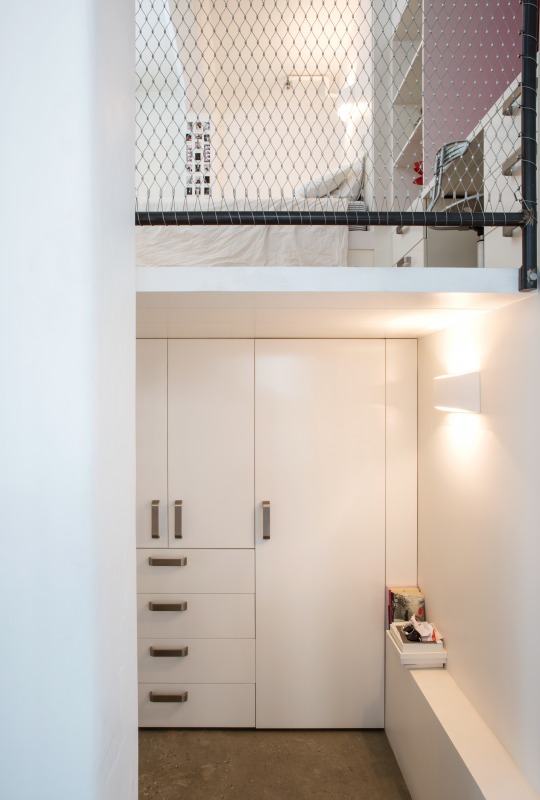 The owners, who moved from a typical suburban home, are enjoying their city-centred outlook and a new way of living.
Details:
Architect: Dorrington Atcheson Architects | Photographer: Emma-Jane Hetherington |
Source: Archipro |