Like a duck hunter's hide, this contemporary Auckland home offers both a vantage point to enjoy the city wide views and provides privacy in the lower level from the home sitting perched on a steep site.
Hence the name Mai Mai house.
Designed by architect firm Pattersons, a home of contrasts and packing plenty of personality, a feathery motif is projected onto the exterior white fibreglass walls as a reference to the traditional Maori feather cloak.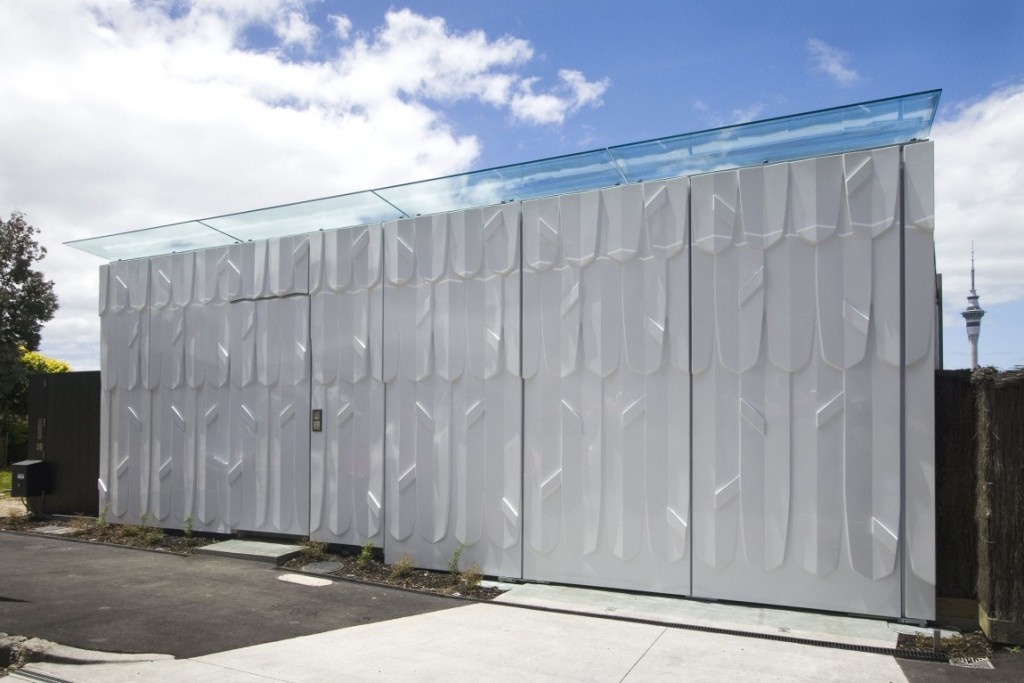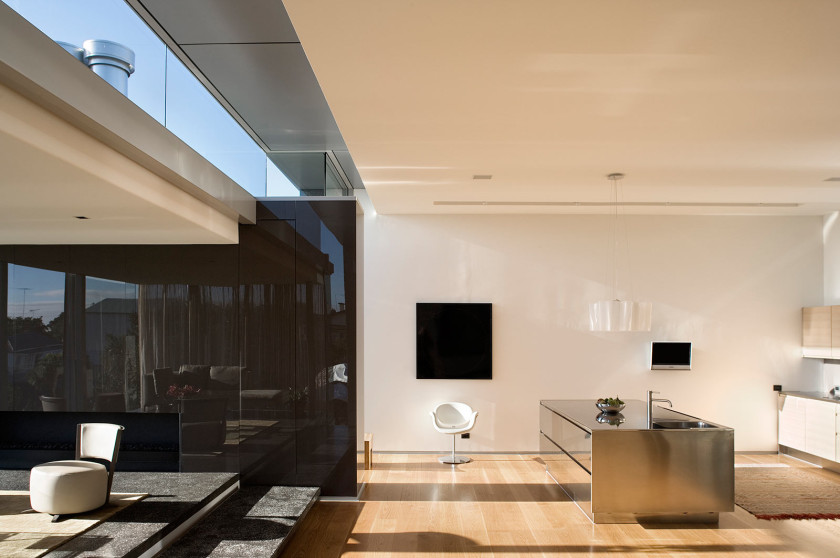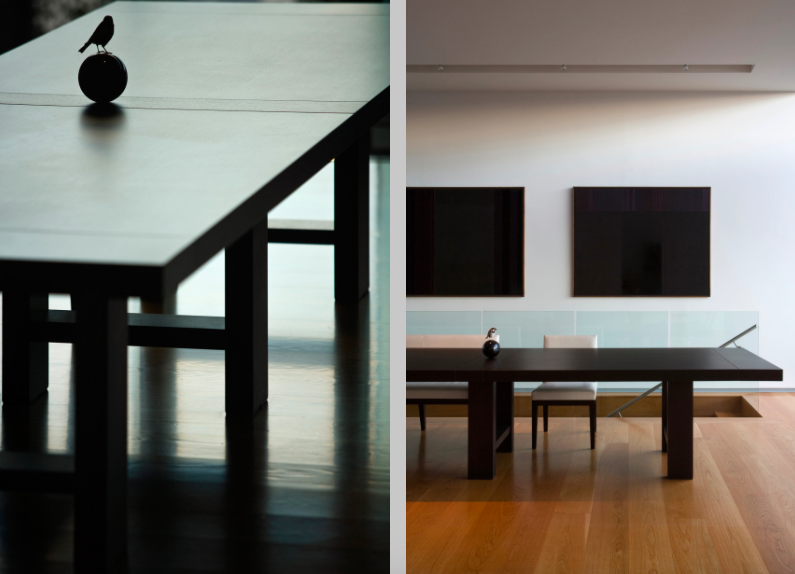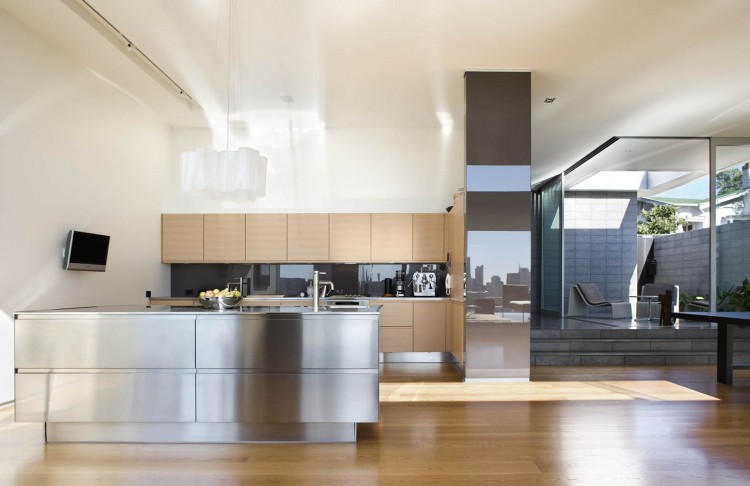 The expansive glass surroundings allow natural light to filter in to the space and create a warm and inviting home. Enjoying spatial living spaces, the stairs lead down to a private cinema room and bedrooms where an interior courtyard is located.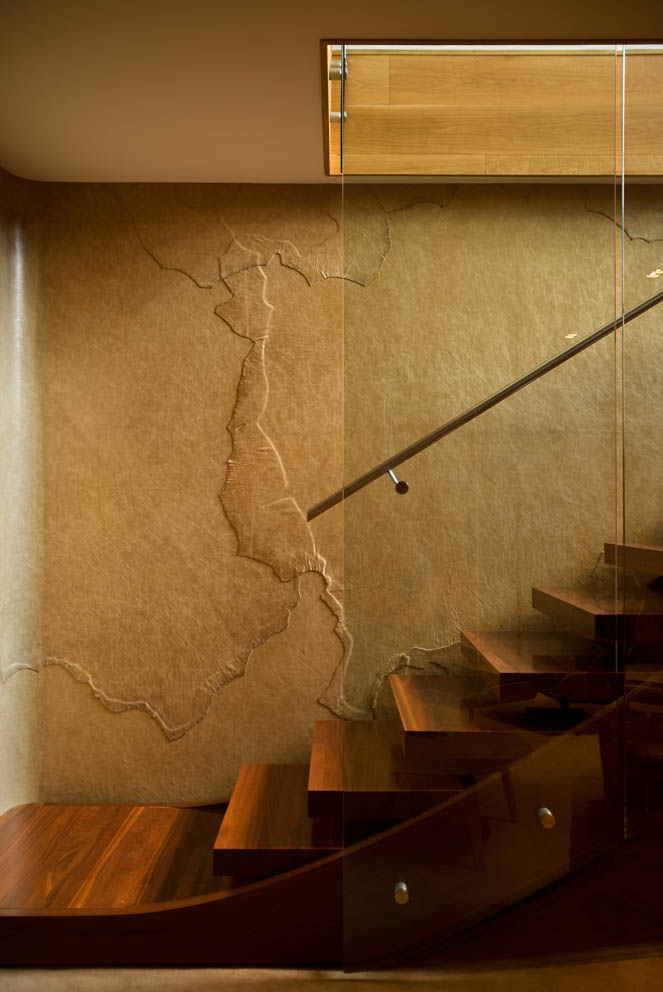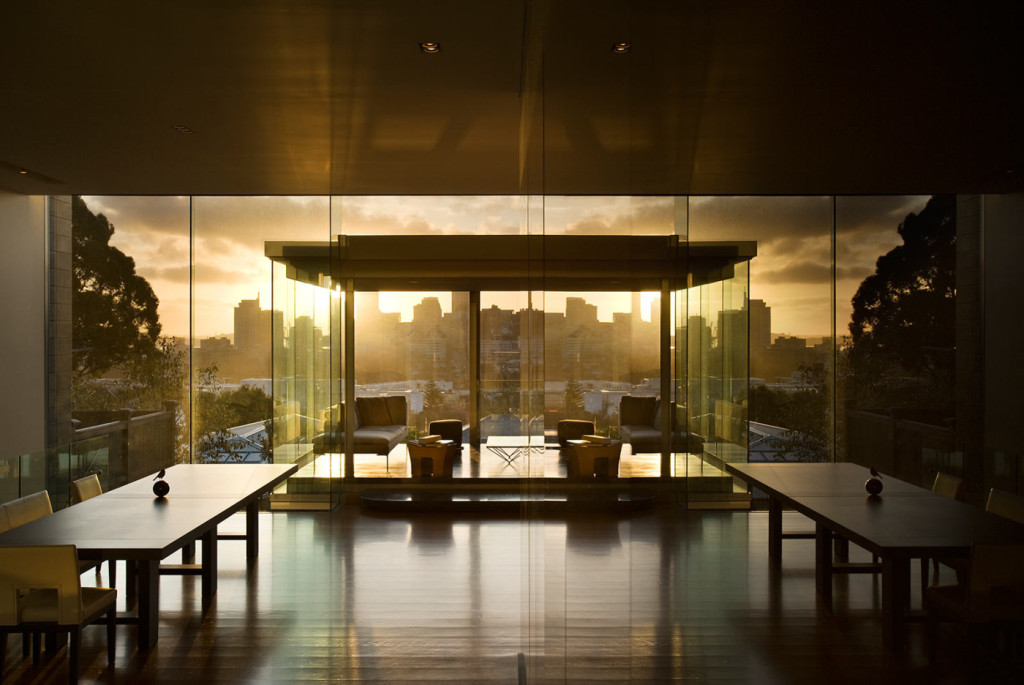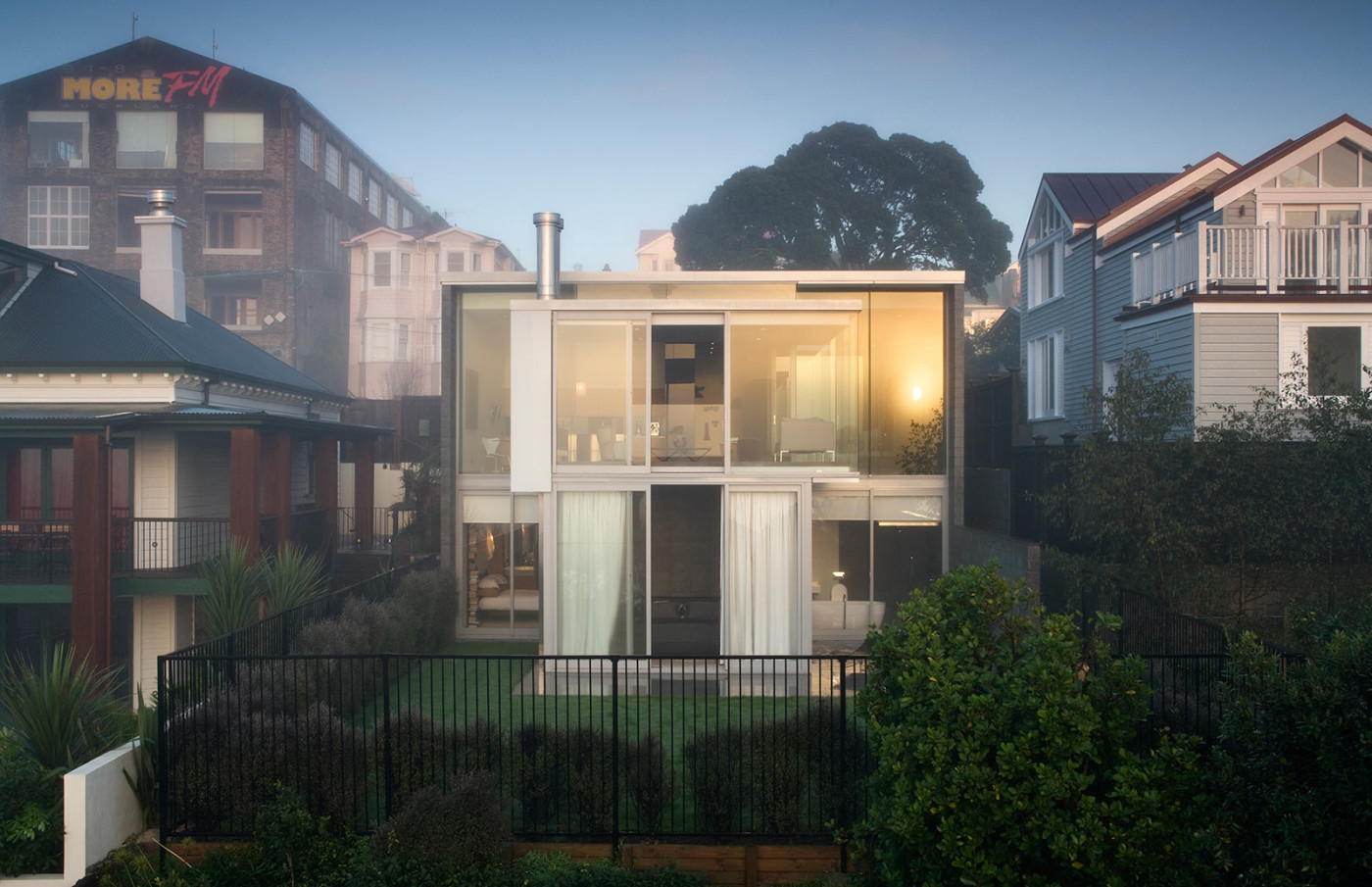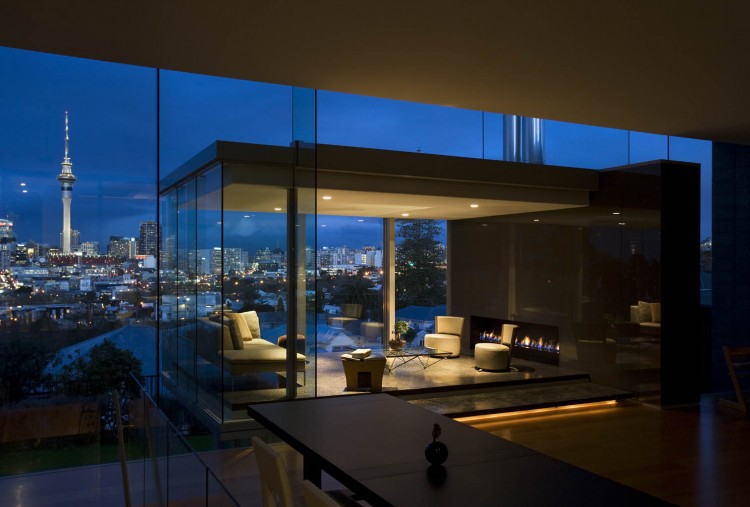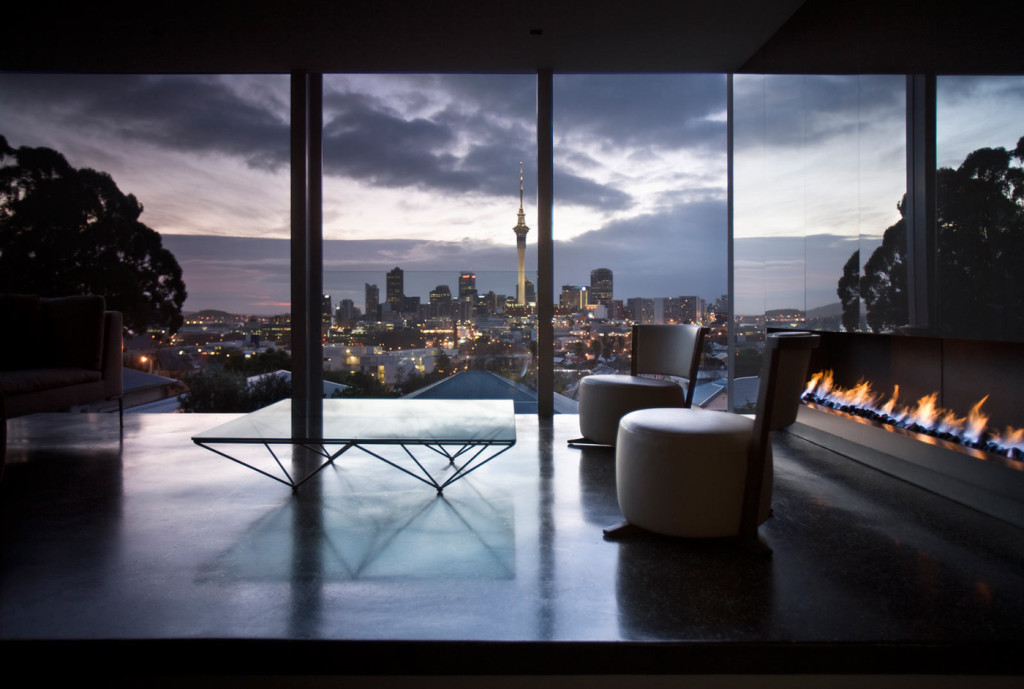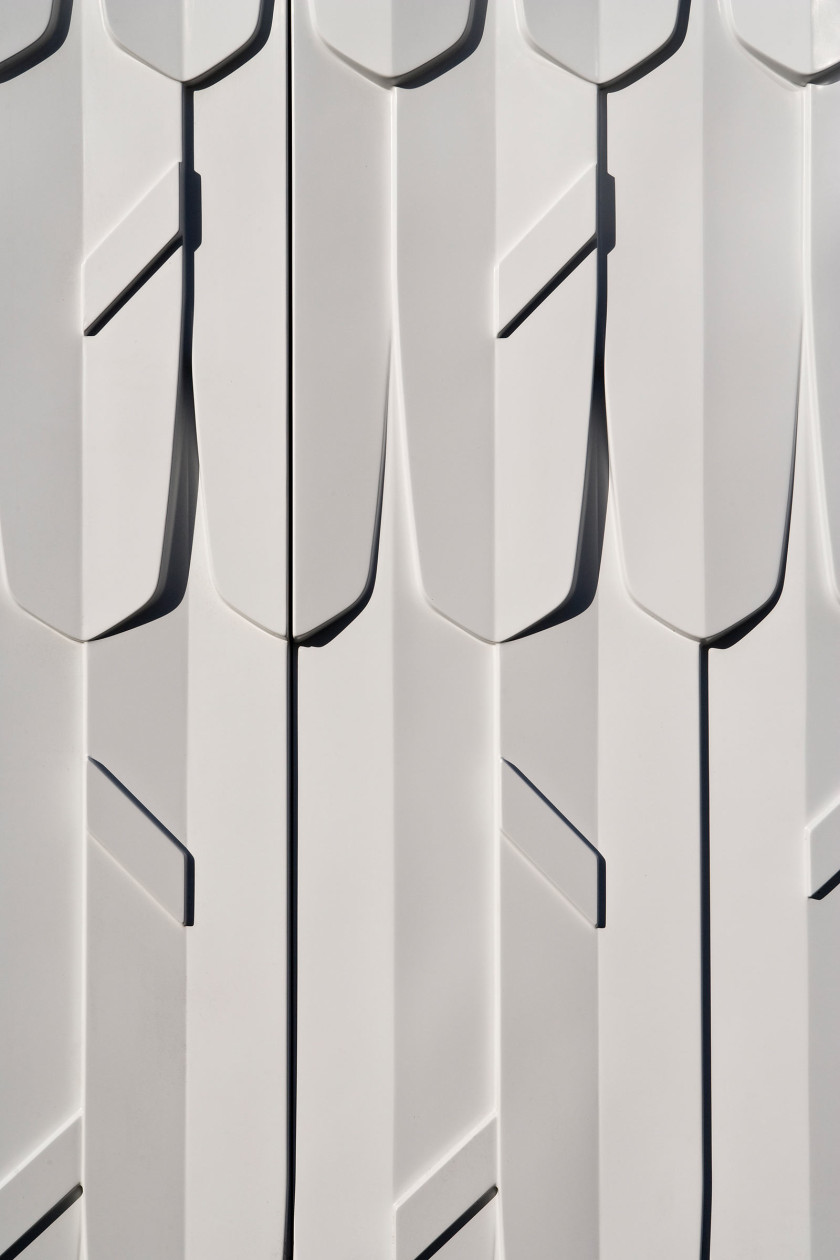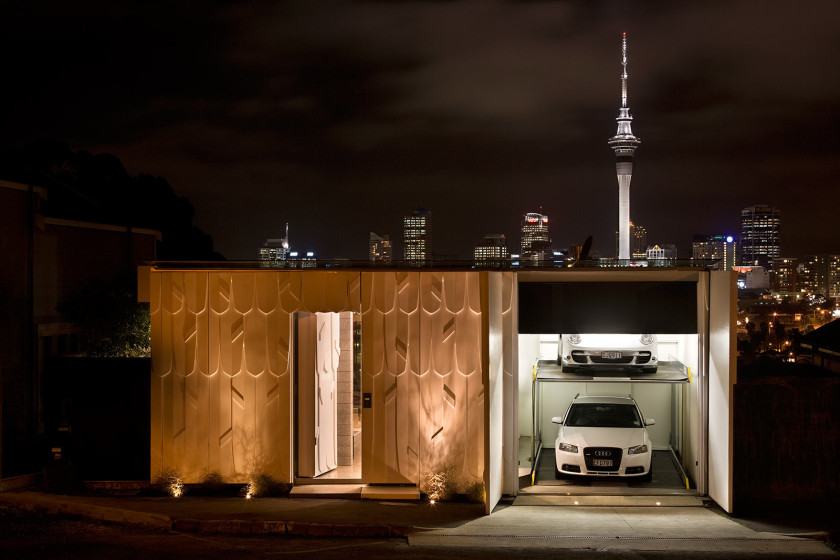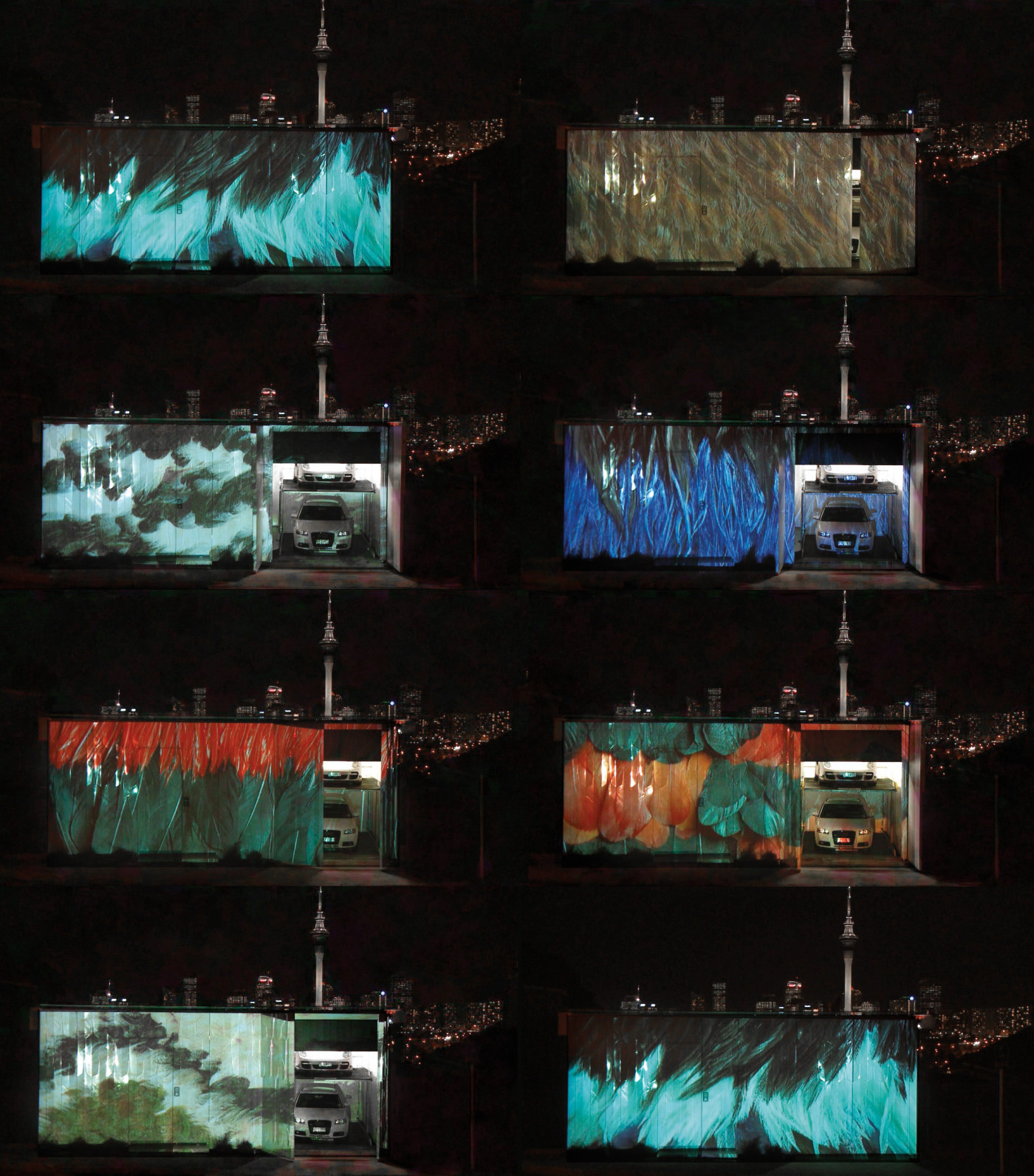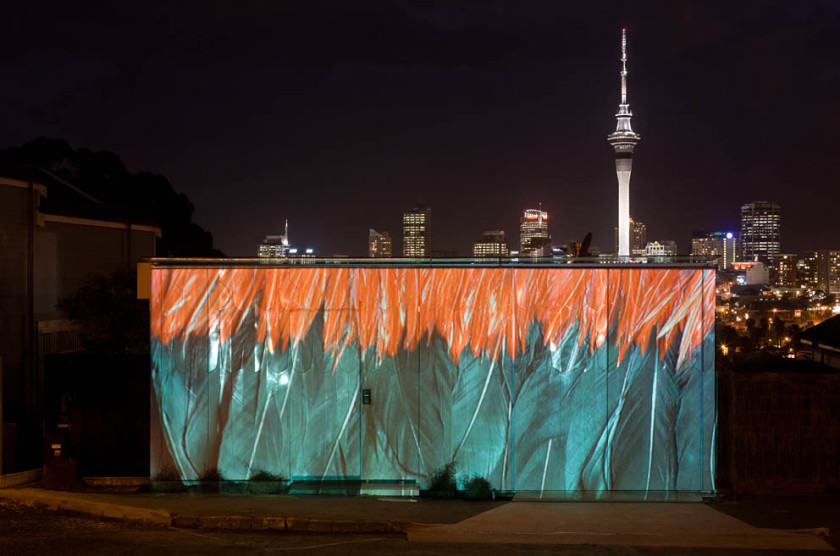 Showing function and art can come together as Pattersons have done with this award winning home.
Details | Architect: Pattersons
– Kelly