Self taught home cook, food photographer, writer and now author of 'My Garden Kitchen'.
Meet Unna: The Forest Cantina. 
To call Unna a creative genius would be an understatement. Her philosophy on life and cooking, along with her beautiful recipes and photography will inspire and delight. 
We talked with Unna for today's Friday Faves to get an insight into her creative process,  her kitchen renovation that features in her cookbook (we love an interiors story in any feature) and of course we share with you a couple of Unna's recipes – a little sweet and a little savoury. 
What inspires you?
My hunger inspires me! Haha. I cook what I feel like eating, it's kinda that simple. Whatever I get a craving for is what I make.  Of course the seasons inspire me too.  I love seasonal foods like asparagus, berries, cherries, heirloom tomatoes.  I enjoy cooking from cookbooks and I'm a big fan of food magazines.
In terms of food styling, I am mostly visually inspired by Instragram and Pinterest, you get such a random mix of good imagery from all around the world with those two platforms. My favourite bloggers are Local Milk and Herriott Grace for styling and photography.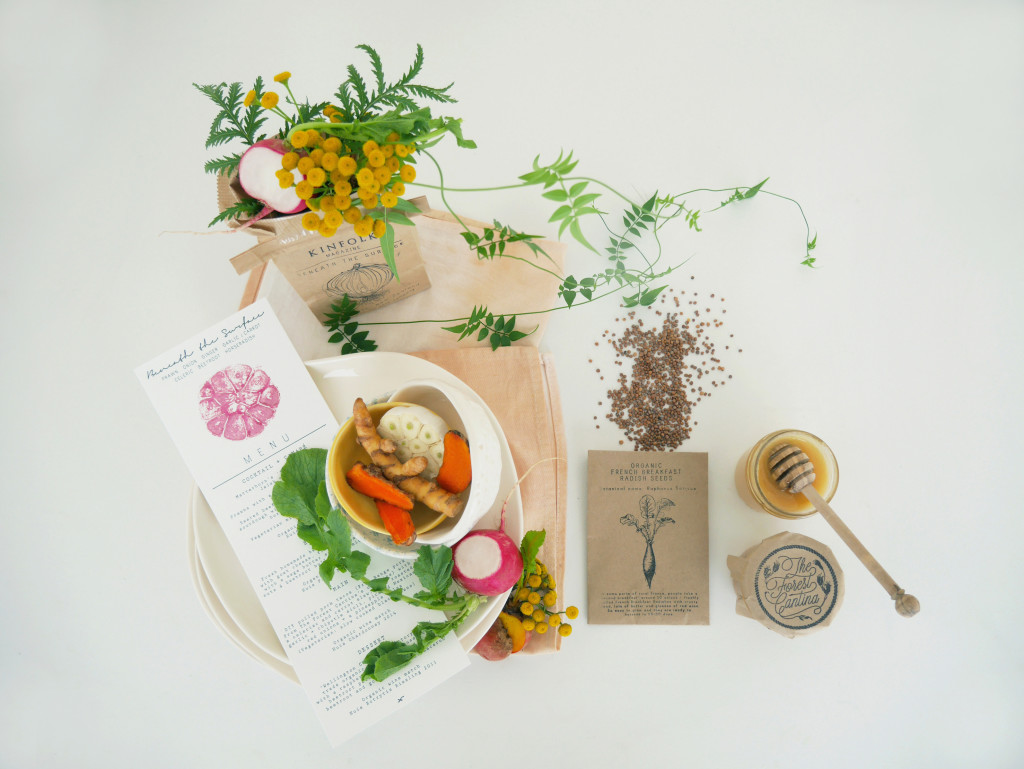 Kinfolk Flat lay
Photography: Tim and Nadine Kelly | Styled by: The Forest Cantina
What are your highlights from this creative journey you've been on?
Two of my biggest highlights would be….
1. FINALL Y (at 35yrs old) figuring out what im doing with my life! I am so thankful that I have found a way of turning what I love into now earning money. That's a blessing!
And 2. That I am able to balance what I love doing around my family life.  I'm still a mum – I still do all the cooking, cleaning, school pick-ups/drop offs, grocery shopping – all that stuff that keeps our household running.  I love being a wife and a mum.  It's important to me to keep a balance.  When I was writing the book I would do something like bake a batch of biscuits at night time when the kids were in bed, and photograph them the next day when my toddler was having his nap. Im good at making the best of a situation and organising my time well.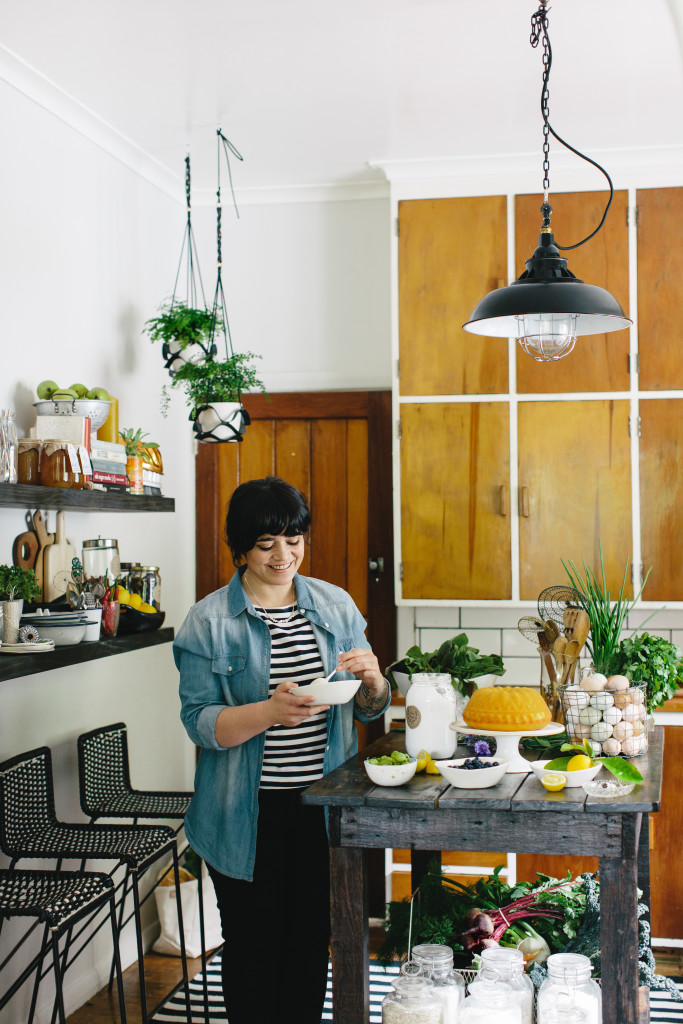 Benjamin and Elise Photography (and cover image)
What was the process of renovating the kitchen for your book?
Well we still rent our house so we had to come up with cost effective ways of sprucing up the kitchen without spending a fortune. We have lived in this house for 4 ½ years now, so I was dying to make the space a little more 'mine'. My husband is a self-employed builder, and the kinda guy that fixes and makes anything – so labour, often the most expensive part of a reno, was free.
We spent the big money on things that we could take with us and replace when we go (like the light fitting – the most expensive part of the reno and the homemade trolley/island)
The trolley was a recycled workbench my husband made.  He custom made a top for it, blow torched it to give it distinctive 'marks' in the wood to make it look worn and not look so 'new'.  He then stained it and added castor wheels.  The only things that we can't take in the end are the floating shelves and tiles. But the tiles were only $1 each and my husband lay them for free – tiling costs an arm and a leg if someone else does it.  And now I know why, it's laborious and time consuming. But Aaron did amazing job (I think I'll keep him round) I'm so happy how the tiles make the space…with those iconic 'kiwi' kitchen wooden cupboards, it now looks a little more modern with the subway tiles. For the floating shelves – the wood was pulled and recycled from a job site (free) so we just paid for the stain and the rods to hold it in the wall.
The rest of the kitchen was already there, it then came down to styling it to make it our own – which is what makes any room special, putting your own personality in to it. I had the help of friend Alice Lines (Editor at Homestyle Magazine) who came and styled the kitchen for the cookbook. She has an amazing eye and it was so great having her on the shoot that day.
I think people like to know where I work, and people also like to know that you don't have to be a home owner or have a lot of money to have a beautiful home.  The entire book was made on a very tight budget (we funded the entire content of it) but because my husband and I are both creative people, we are able to make things with our hands, and make them look good without costing a lot of money.
I've never let money hold me back from creating.  I think people appreciate things more when they know that there are real, just kinda normal people behind them (as opposed to a huge production team, huge budgets, studio kitchens etc).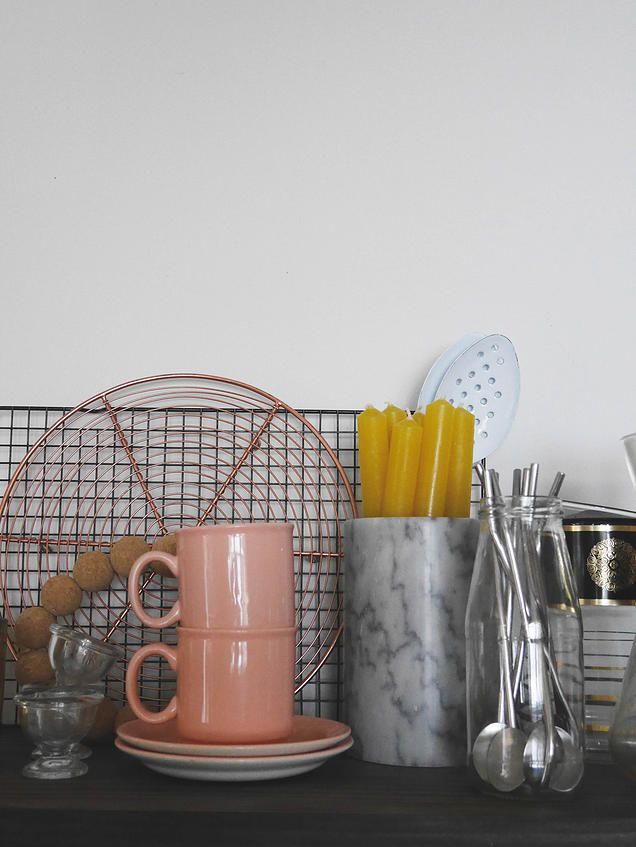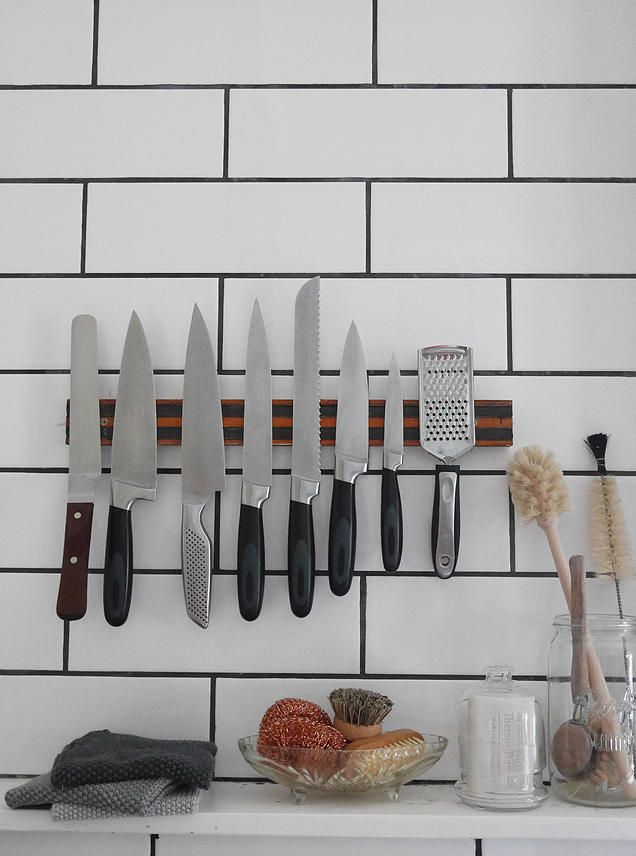 Photography: The Forest Cantina

What do you love most about being a creative?
For me it's a form of expression, it is a big part of who I am – I don't know what it would be like to not be creative. I would be a different version of me if I wasn't creative, and that's kinda hard to imagine.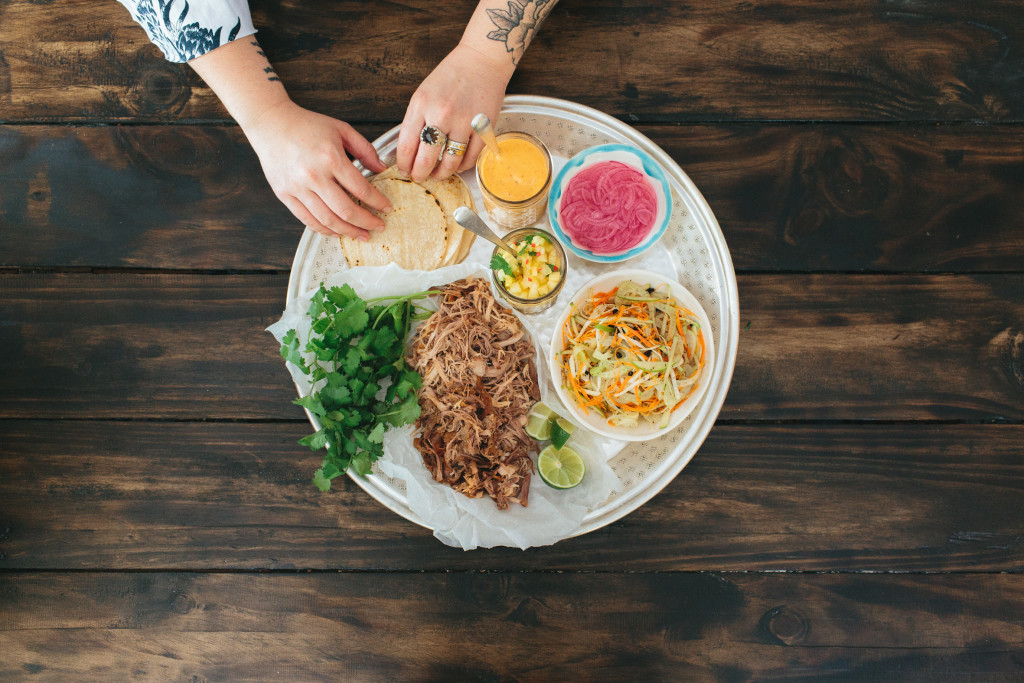 Photography: Tim and Nadine Kelly
You live in what sounds like an idyllic location, what are your favourite things about your home?
My husband and two boys, Jah (13) and Leo (almost 3) love our home. My favourite thing is that from every window in the house you can only see trees, no neighbours (just one neighbour up the back of us but they are very hidden in the bush) It's very private and quite. We have space for our bees and chickens, gardens too of course. The ONLY let down about the yard, is that it is very terraced and not fenced (apart from trees) so it's not the most ideal location for a toddler. I can't just open the back door and let him go – there are big drop offs etc, so its not the safest backyard. But for now – we are happy here.
The best time of year here is spring. When 8 large old kowhai trees around the house are bright yellow and they are filled with gangs of Tui getting 'high' on the kowhai nectar. They make such a ruckus and tease the more docile Kereru – it's always fun to watch from our lounge window those mischief Tui. My hand written logo for The Forest Cantina (Designed by Joan Tarrgo) has kowhai flower in it for this reason. It's home, it's a memory I'll always have of this house no matter where we will live in the future.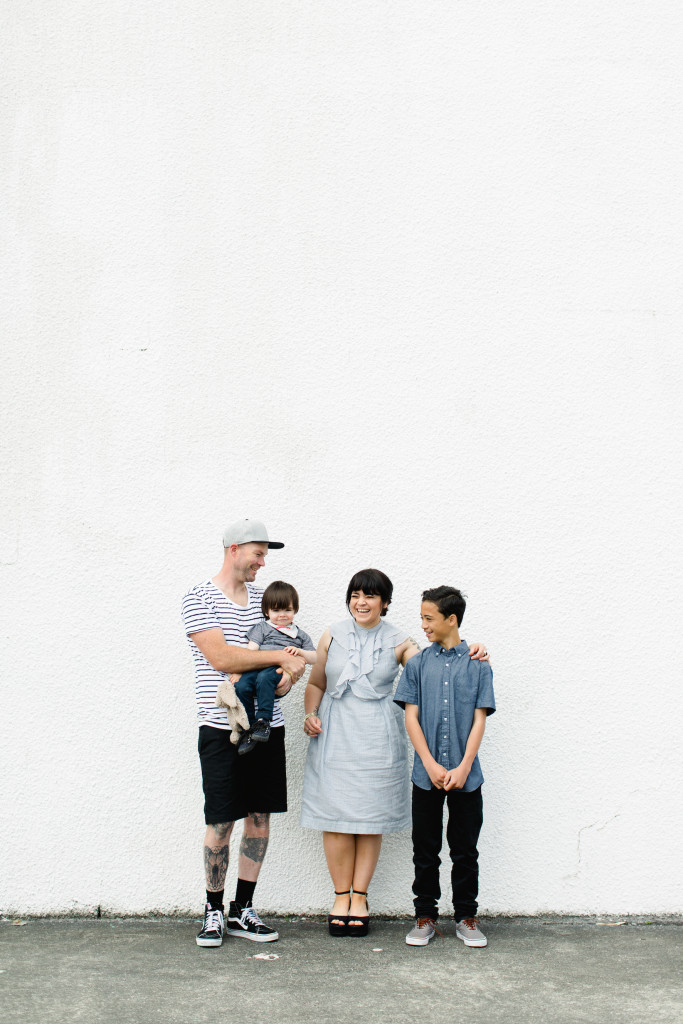 Benjamin and Elise Photography (and cover image)
Try Unna's sweet and savoury recipes to delight your tastebuds 
| Chocolate Eclairs |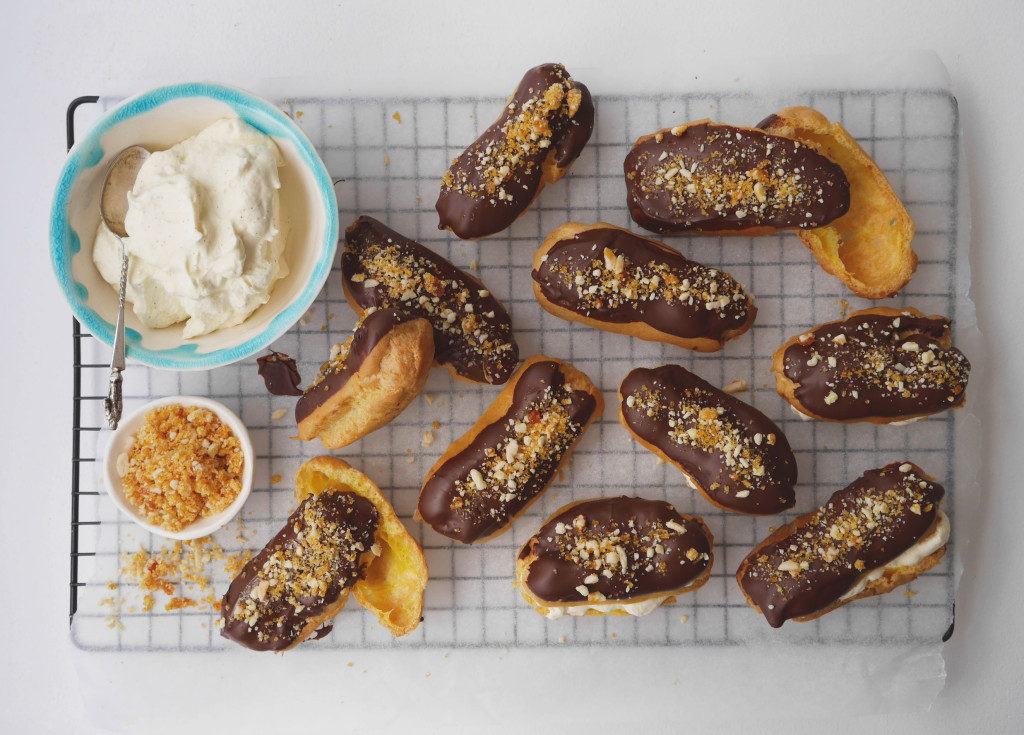 Photography: The Forest Cantina
| Seared Beef Crostini |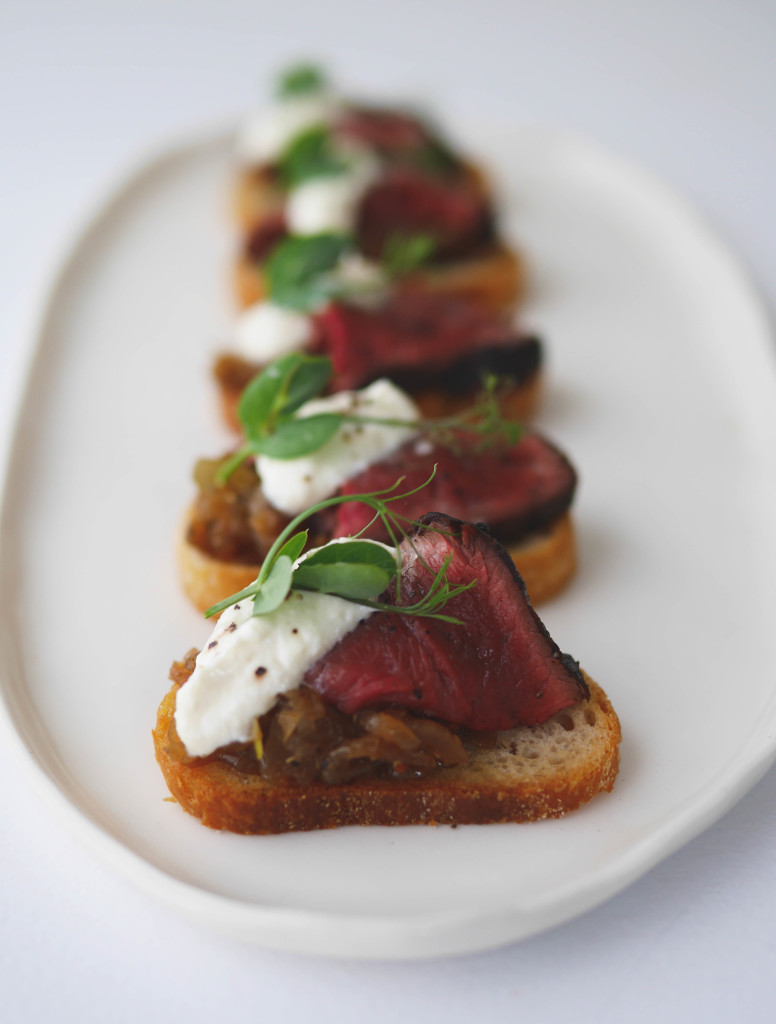 Photography: The Forest Cantina
If you're like me and have fallen in love with Unna's gorgeous images and recipes, get your hands on one of her cookbooks by pre-ordering your copy of My Garden Kitchen If you do so before the end of July, you'll also be in the chance to win the ultimate book package worth over $400.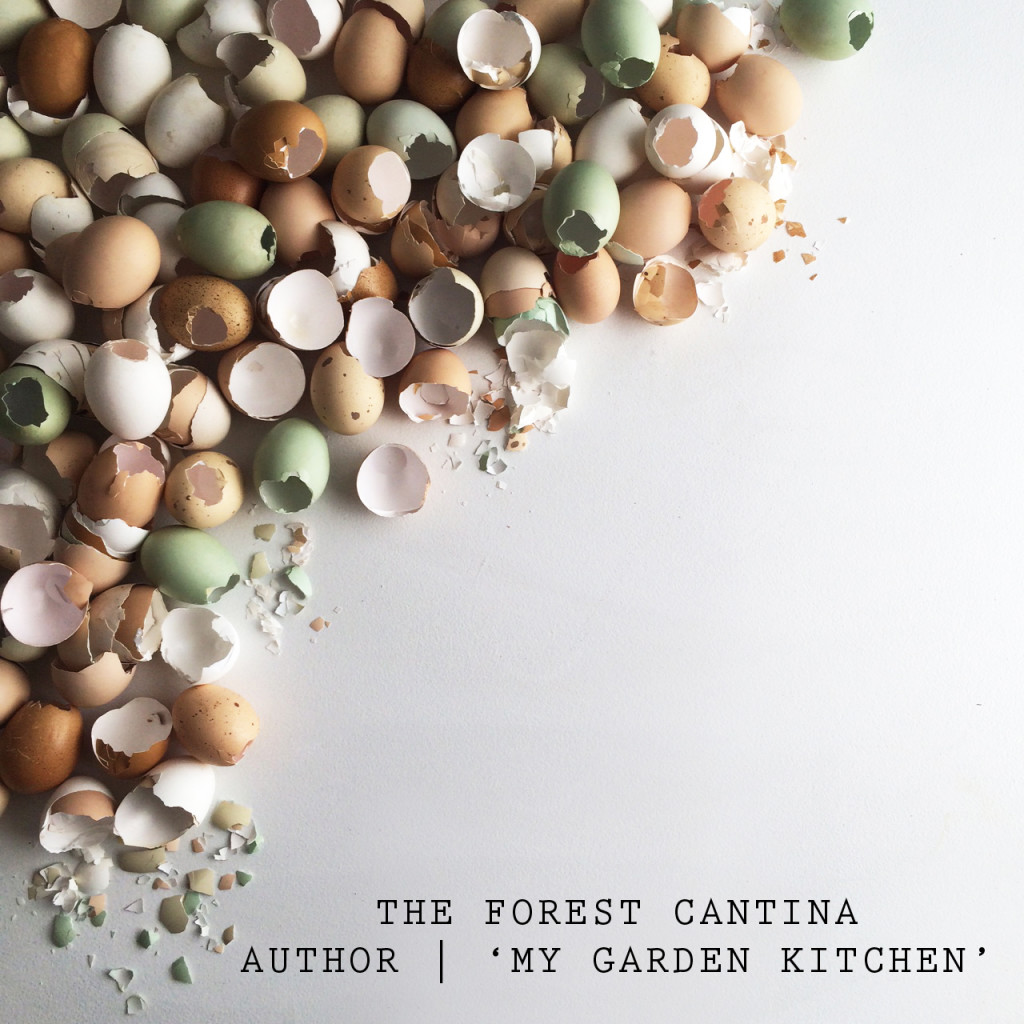 Happy Friday  – Kelly