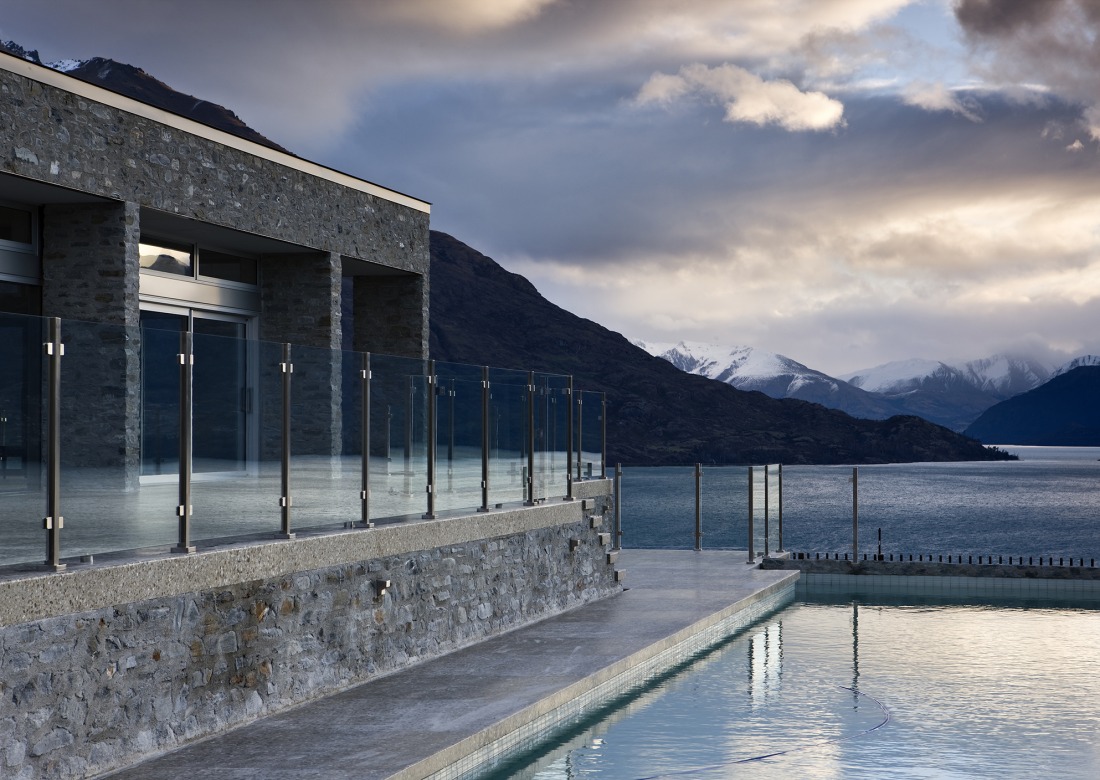 Imagine upon waking, views overlooking Lake Wakatipu to your west, the Remarkables to the east and Peninsula Hill to the north all surrounded by rolling tussock covered hills.
The South Island in all her beauty provides a picturesque backdrop for the lucky homeowners of this Jacks Point property designed by Harris Butt Architecture. 
The concept was based on "honest" architecture with crisp, clean lines devoid of decoration, constructed from material extracted from the site and sourced from the region as far as possible.
The form of the house remains simple in its concept. Made up of three parts; the living wing, the bedroom area and the linear gallery, north of the living area.  Essentially creating two very large rooms – the living room and the kitchen, dining and family room. These open onto an extensive patio area with lap pool, sauna and plunge pool.
The deep recesses to the windows accentuate the solid construction and allowed Harris Butt Architecture to create a connection with the historic buildings of the region and stunning landscape surrounding the building.
Details
Architecture: Harris Butt Architecture | Source (with permission): Archipro | Client: M.Coburn |