After struggling to find on-trend, unique artwork for her boys, and with a background in graphic design, Kate Fenning created Yorkelee, a business specialising in unique, creative and affordable interior wall art prints.
As an extension to the current range, Kate has released three new premium prints and true to her philosophy that everyone deserves to have a stylish interior, these prints are simply stunning. I spoke with Kate on what inspired this new range and had the opportunity to style these prints in my own home.
+ What inspired this new range?
We are all about unique, creative, affordable prints, we have those, lots of them, but our new premium range is about expanding our product offering. This new range comes from wanting to print on higher quality paper stock for some time and my desire to go a little "darker", designing prints specifically for designers and style enthusiasts.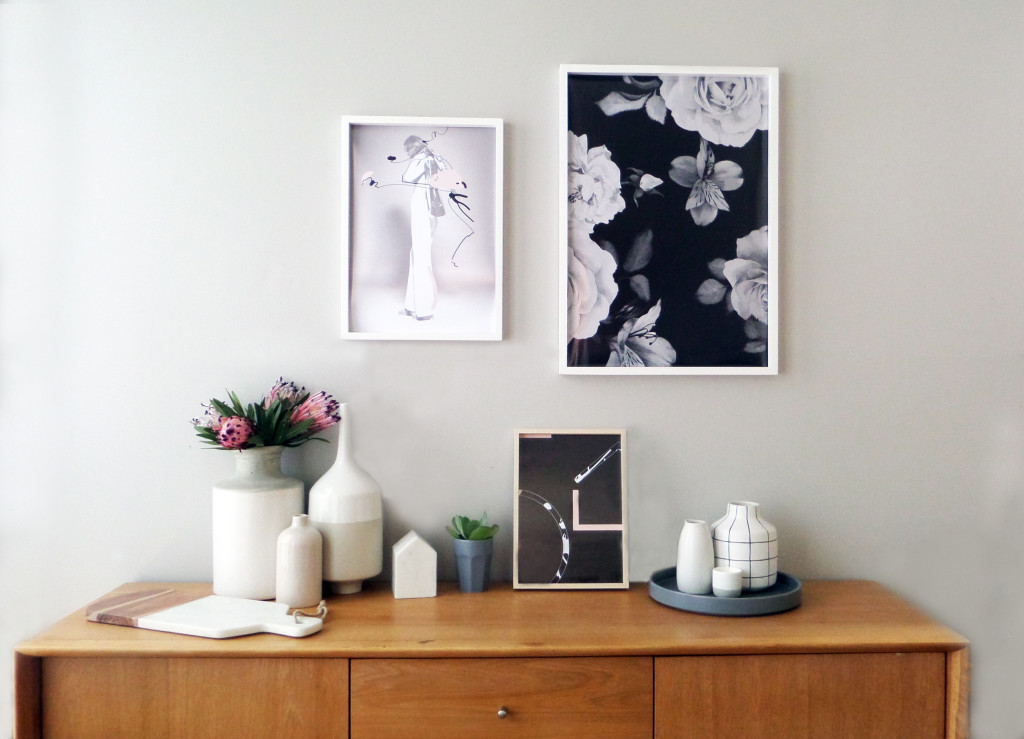 + Describe your style aesthetic in three words
Minimalist. Artistic. Refined.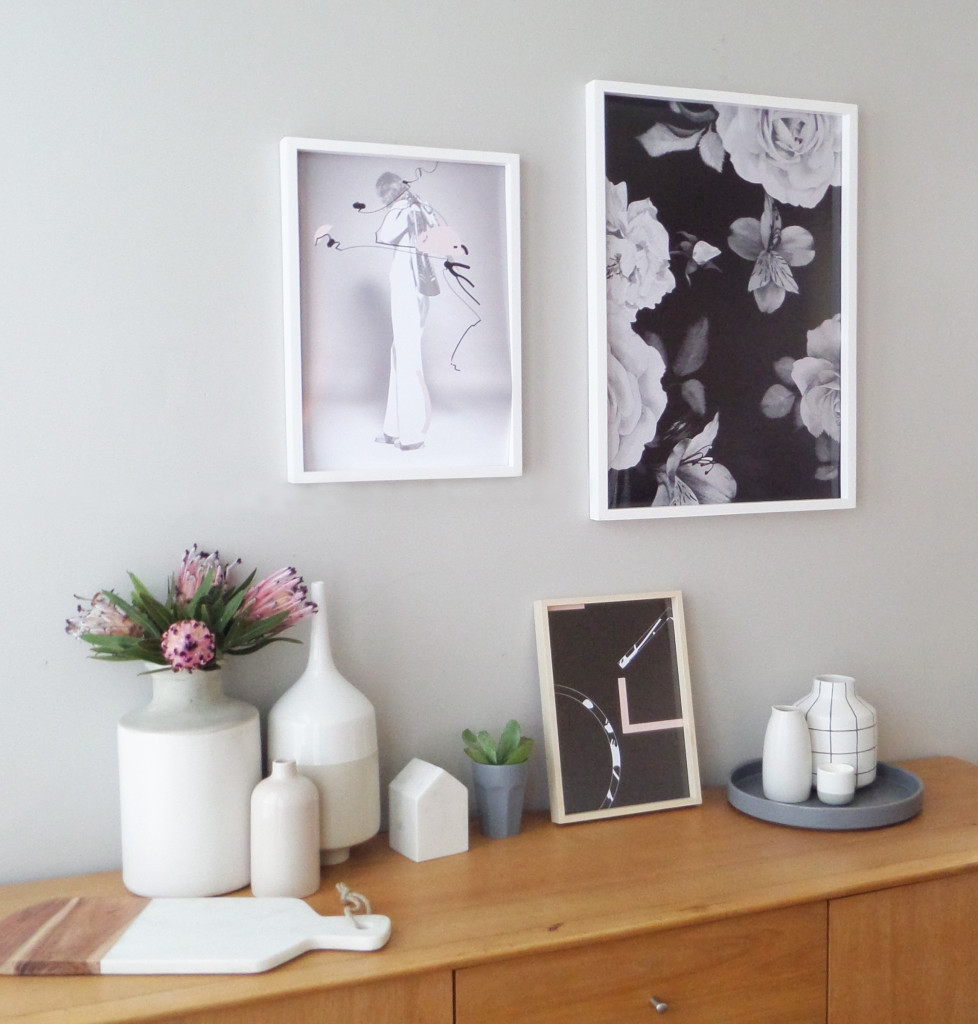 + What do you love most about what you do?
I love creating and being inspired. I get a real buzz out of designing something people love and it makes my day seeing our designs in customers homes and seeing how happy they are.
+ What might we see in the future from Yorkelee
Lots of collaborations, innovation and creative, progressive designs.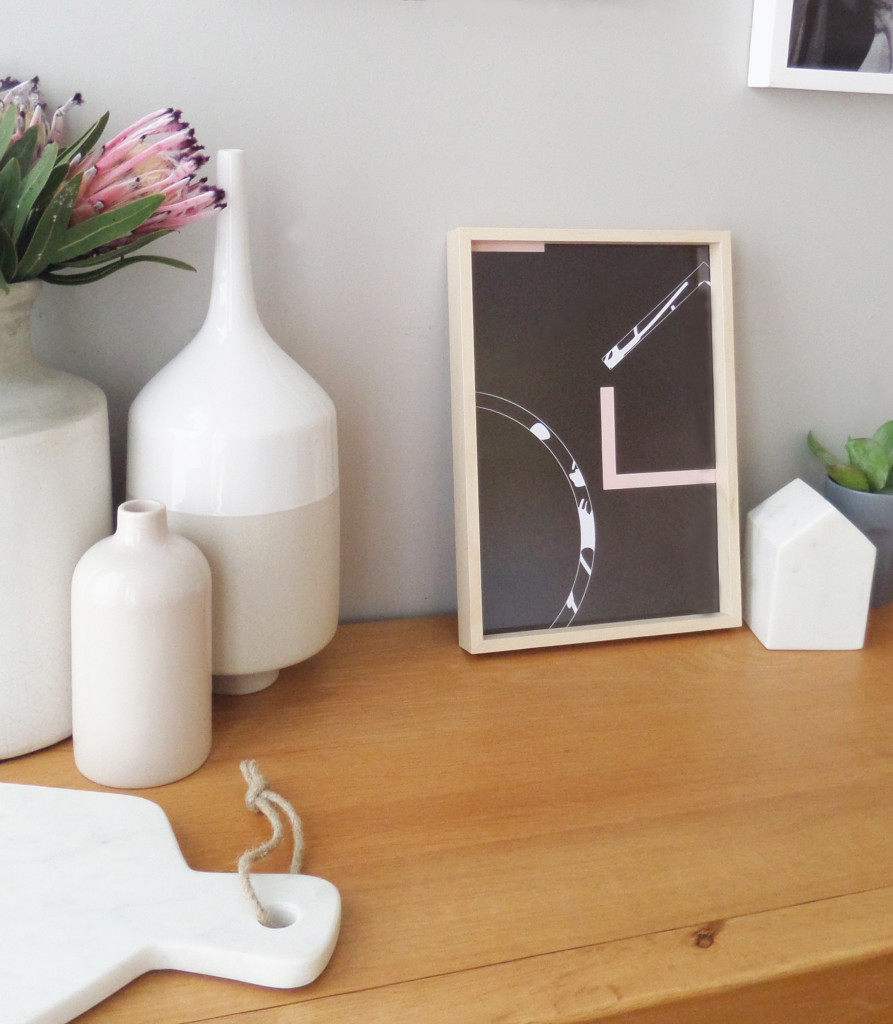 + How did you got into this business?
I studied graphic design at university for 4 years back in 1999, before moving straight into the advertising industry working for a few different agencies before starting at ZOO Advertising. I worked in various roles at ZOO including Studio Manager and Operations Manager, whilst studying media buying and a diploma of business.
After going on maternity leave from ZOO to have my first child, I feel in love with the relaxed lifestyle of being at home and seeing my little one grow up. I soon wanted more though, after getting bored very easily and always have to be doing something! I started styling our home, it quickly became an obsession and when I couldn't find the style of prints I wanted at an affordable price, I decided to design my own. It went from zero to a hundred in a matter of months and during this time I realised this was my passion, something I loved and something I wanted to do full time.
Details:
Website: Yorkelee Prints | Instagram: @yorkelee_prints
Yorkelee's premium prints are available in medium A3 size 297mm x 420mm – $45 AU, large  500mm x700mm – $65 AU, and custom sizes upon request.