Calming, sculptural and simple – three words used to describe this week's My Favourite Room feature from the home of Interior Architect Susie Cohen, of Made by Cohen.
Susie's residential projects have appeared on THS blog and it's a pleasure to take a glimpse into a personal project of Susie's 1920's converted warehouse in Melbourne, Australia.
+ What was your favourite room when you lived in your warehouse?
I have two favourites…both our bathrooms!!
+ What do you love about these spaces?
For me a bathroom is no longer just about embracing the functional aspect of cleansing the body, but also the emotional aspect of cleansing the mind. Both the bathrooms in our warehouse celebrated the ritual of bathing. What I loved about these bathrooms was that they were tiled from floor to ceiling in large format tiles (300 x 600mm) which made them feel more like a wet room, they had a simple palate of finishes and both embraced natural light which gave them a sense of calm.
The downstairs family bathroom which included a freestanding bath, was drenched daily in beautiful afternoon sun and had a long oak bench that added texture to the space. The upstairs master ensuite had a shower with a large sliding door which extended the shower from inside to out. On a sunny day you could shower outside in private.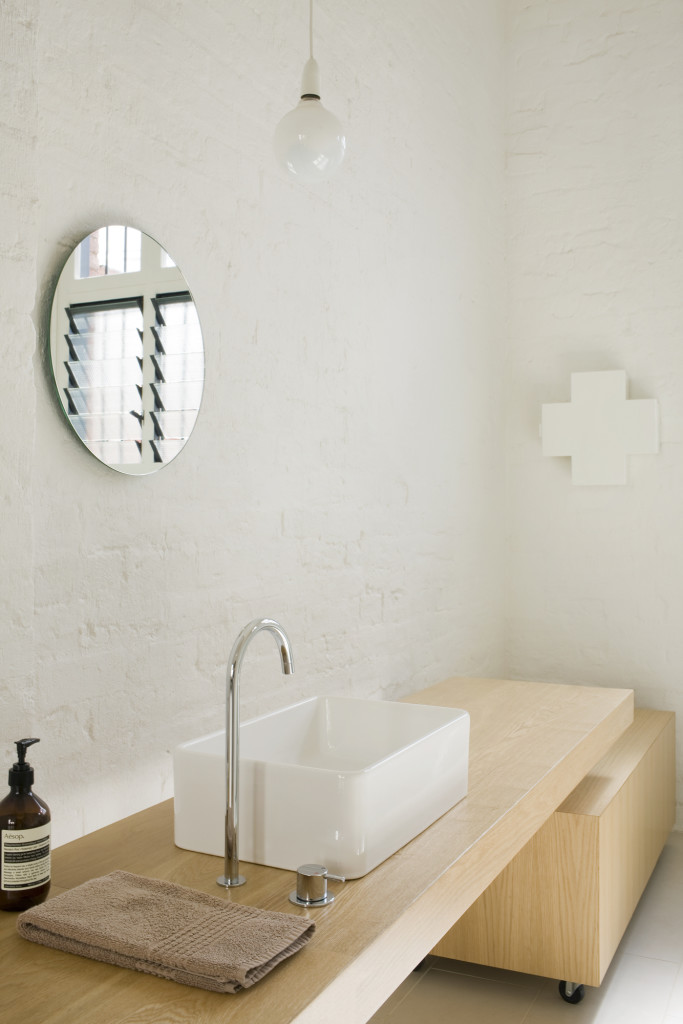 + How would you describe these rooms in three words?
Calming, sculptural, simple.
+ How long did you live here for?
After converting this beautiful old 1920's warehouse we enjoyed living here for 5 years.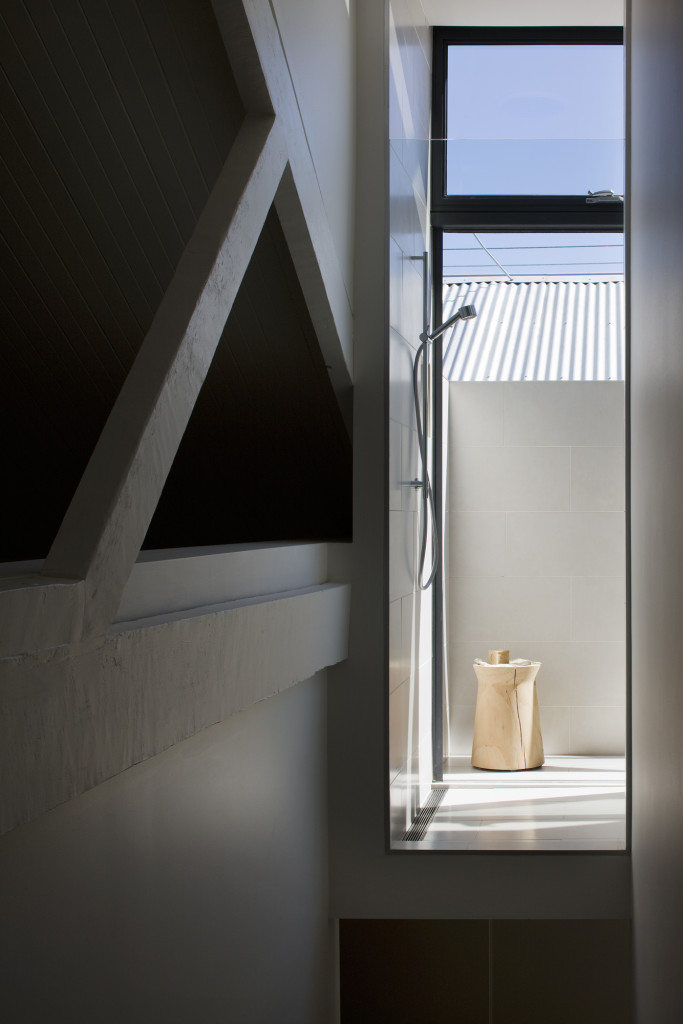 I am a Melbourne based Interior Architect with a passion for residential projects. I especially love working with old homes as I feel they add a rich narrative to my work. My design practice 'Made By Cohen' celebrates life, family and creativity. My designs tend toward simplicity, with great importance placed on beautifully executed details. A strong signature to my work is the use of natural light and honest materials that age gracefully and acquire their own patina over time.
Details:
Website: madebycohen | Instagram: @madebycohen | Photographer: Shannon McGrath