Light, bright and open plan living create inviting spaces and have always been a favourite of mine. In our latest My Favourite Room series we take a glimpse in to the West Auckland home of Tina Stephen, Creative Director of Roomie, an online interior design service and creative writer for Stuff.co.nz and homestyle magazine.
With ten years experience in the design industry and a rich background of residential and commercial projects, you know this home will be styled beautifully. One of my favourite designers, Tina's philosophy centres on creating unique, beautiful spaces with a clear eye on budget – something we all love. 
+ What is your favourite room in your house?
Our living/dining room.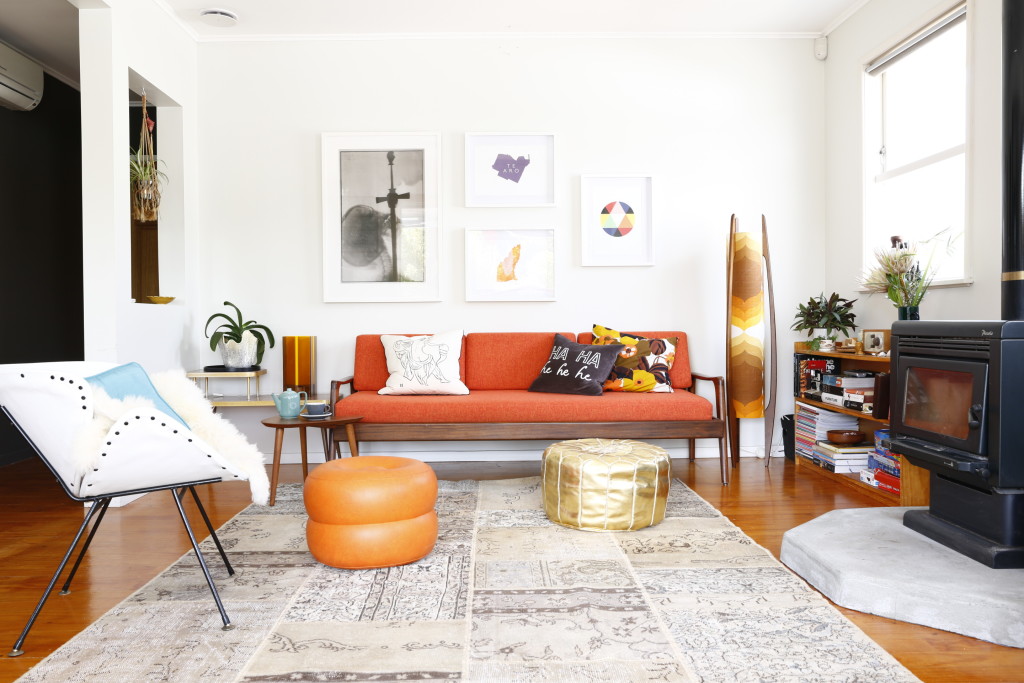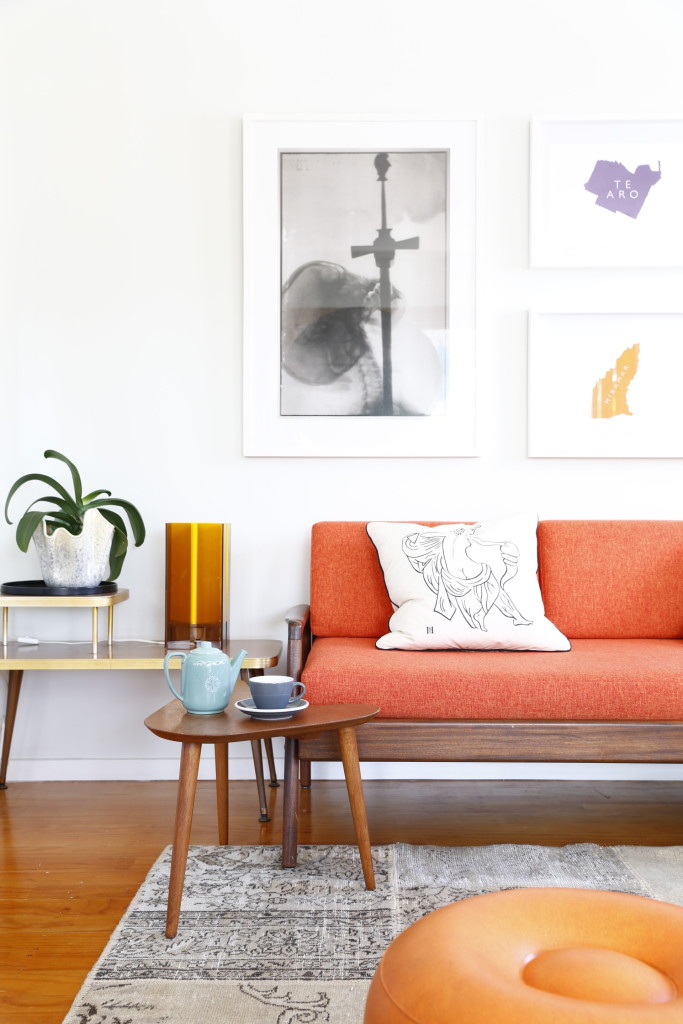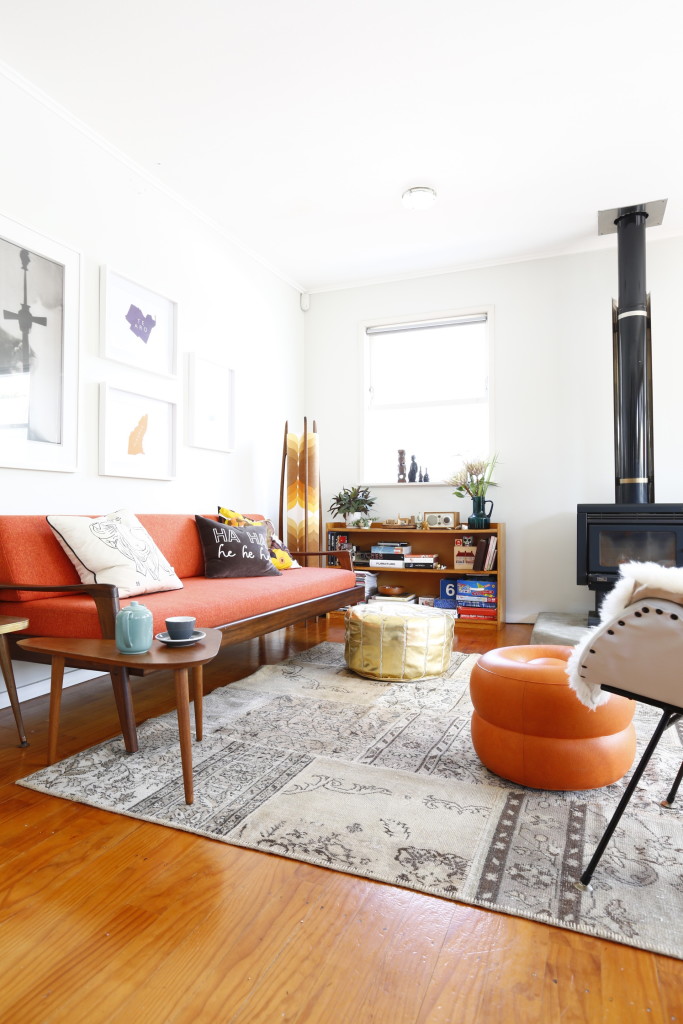 + What do you love about this space?
Although the house is small, this room feels very open, light and bright. When we bought the house there was awful chunky pine furniture which was far too big and cumbersome in this space, so we painted the room Wan White, with some KW Kina Brown colour blocking, and used smaller mid-century furniture to compliment the space.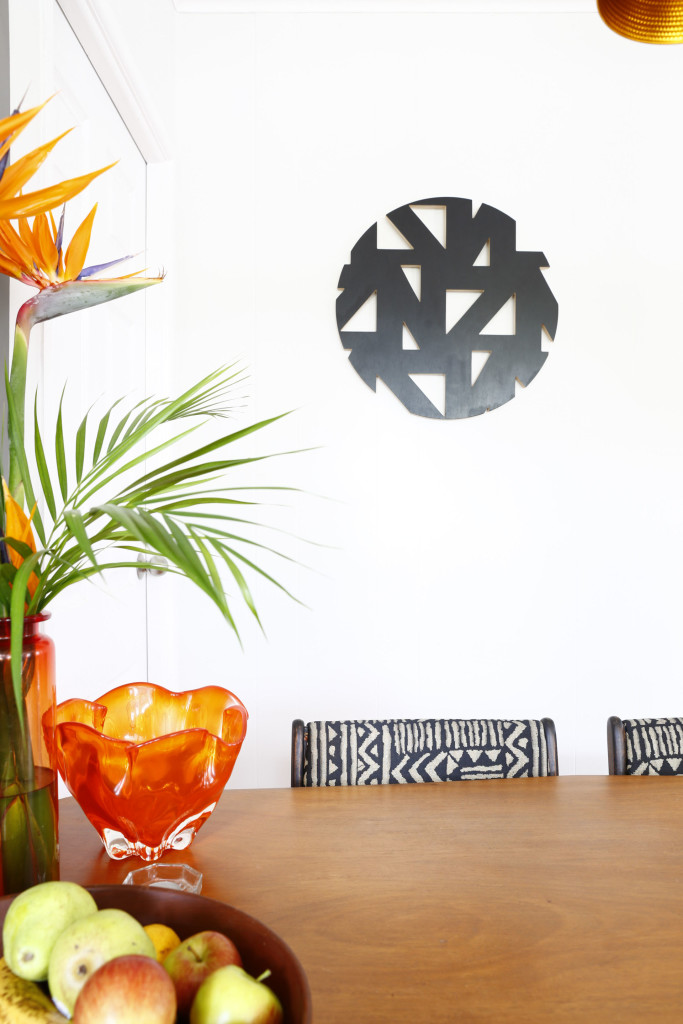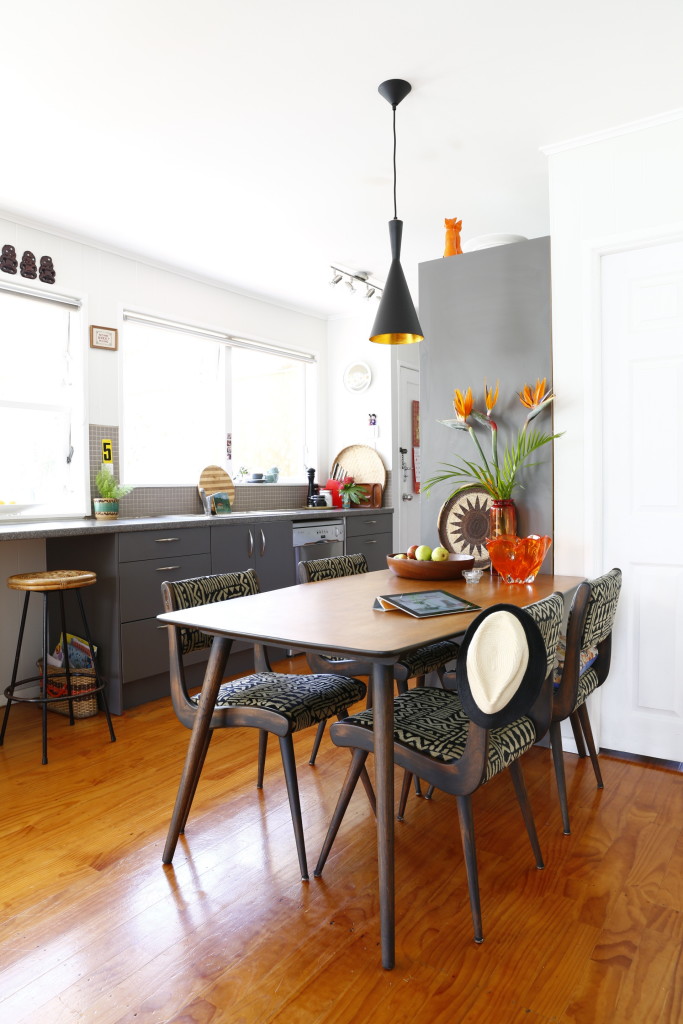 +How would you describe this room in three words?
Open, light and bright
+ How long have you lived here?
Three years now with the house currently on the market, going to auction this weekend.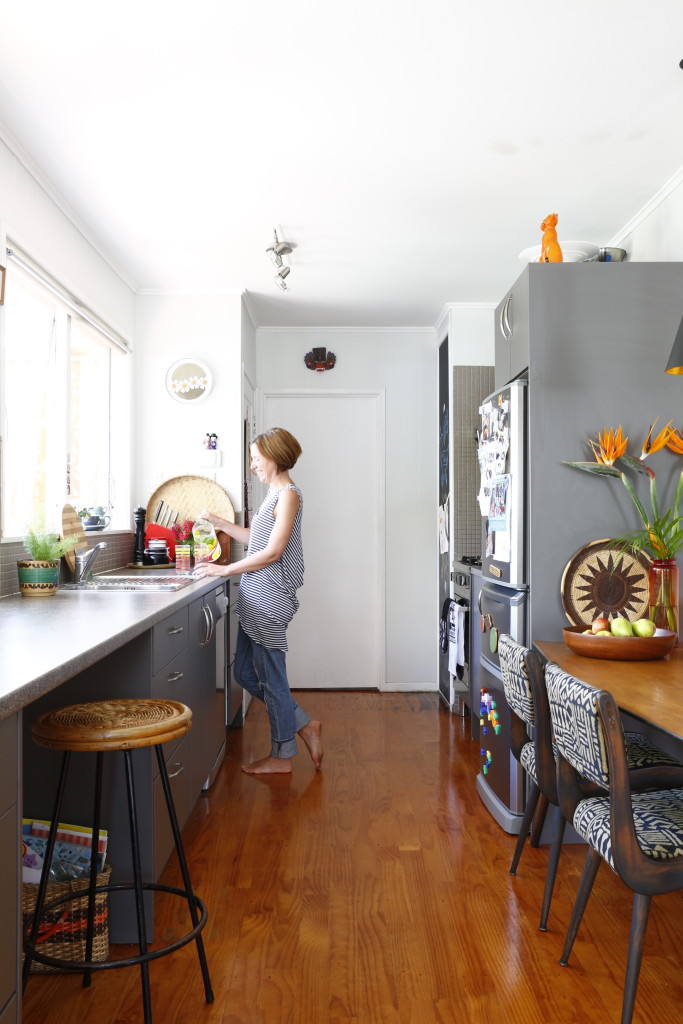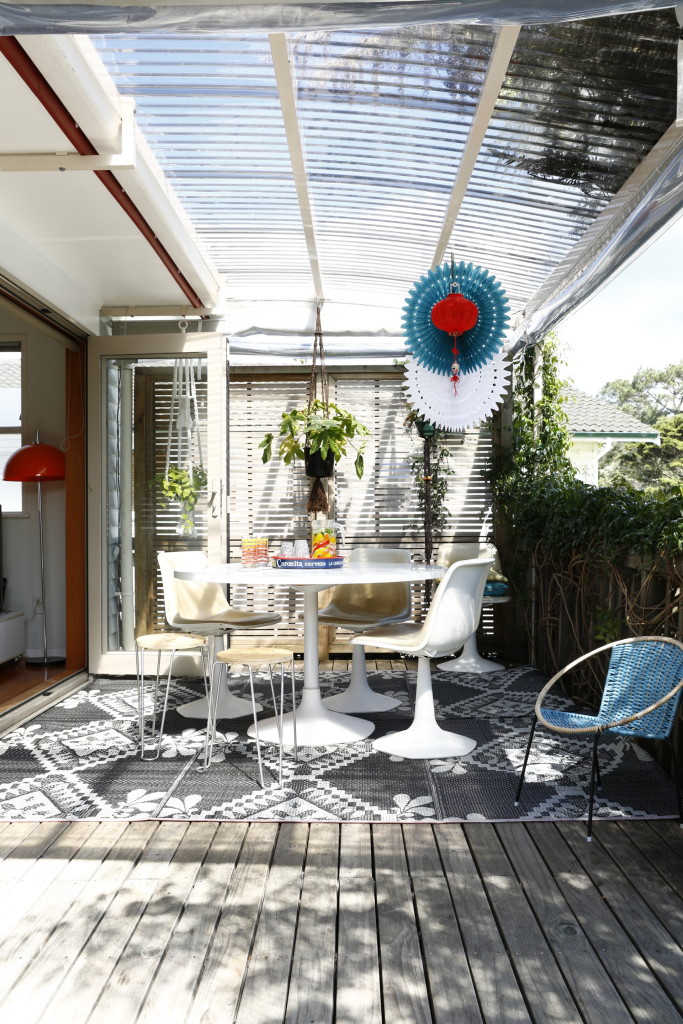 Each day is different and I do many different tasks under the Roomie umbrella, writing for Stuff.co.nz, homestyle magazine, and other commercial blogs – as well as the Roomie blog of course. I also have a new permanent role about to begin which is exciting. Of course working with clients is a constant part of each working week too, I have a few on going commercial projects as well as the regular design kits.
Details:
Website: roomie.co.nz | Instagram: @roomienz | Photography: Larnie Nicolson