Embracing a rich narrative between old and new, Armadale house was transformed from its small dark single fronted Victorian home into an elegant, refined, light filled interior.
A collaborative design project between Interior Architecture, Made By Cohen and Architecture Robson Rak Architects, the teams design philosophy is bespoke, handcrafted with beautifully executed details.
The homeowners wanted to conserve the beauty of their old Victorian building at the front whilst embracing an elegant timeless renovation to meet their long term needs within.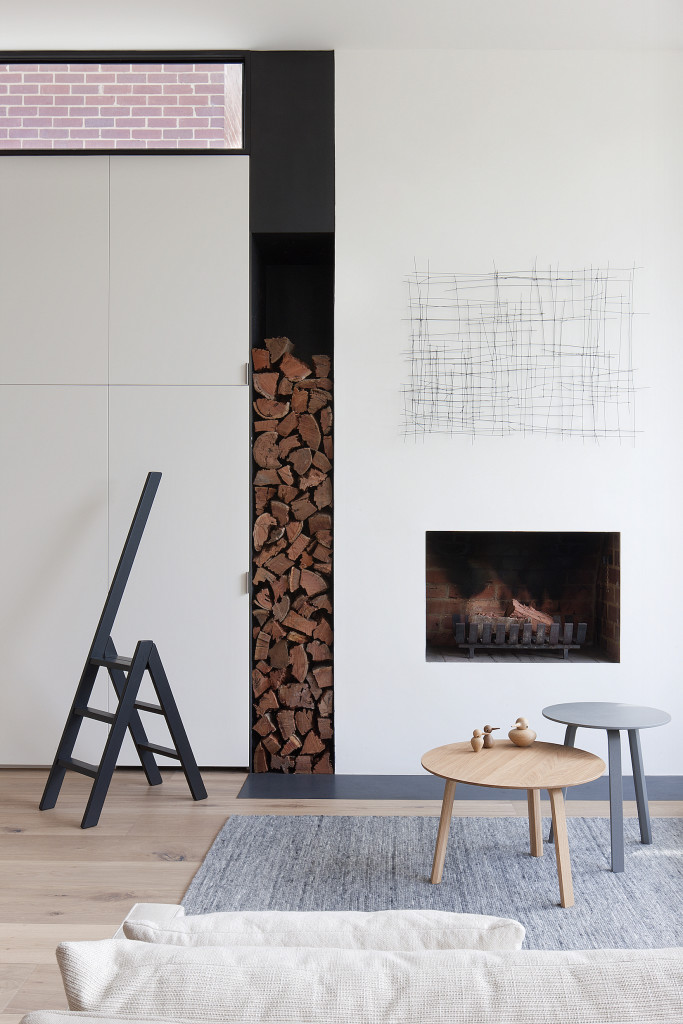 This project gained its rich narrative through the strong collaboration between Interior Architect, Architect, Landscape Designer and Builder. The passion and attention to detail from the builder and his trades really supported the overall ethos behind this design.
During the build, all the original old doors were reused, along with the original skirting boards and bricks to maintain the integrity of the project. In addition, the façade of the building was conserved to respect the existing street character.
The delicate steel window and door frames on the northern extension played an integral part in making the interior feel larger and more open by blurring the boundaries between the interior and exterior. The transformation of the northern kitchen, living area and courtyard has resulted in a beautiful open, light filled renovation.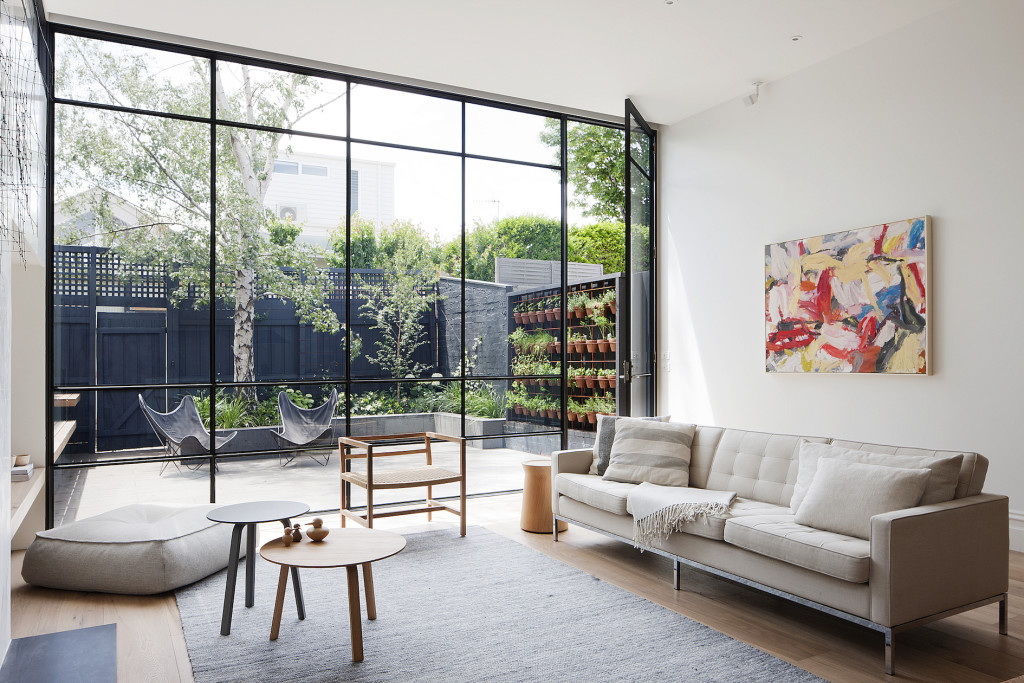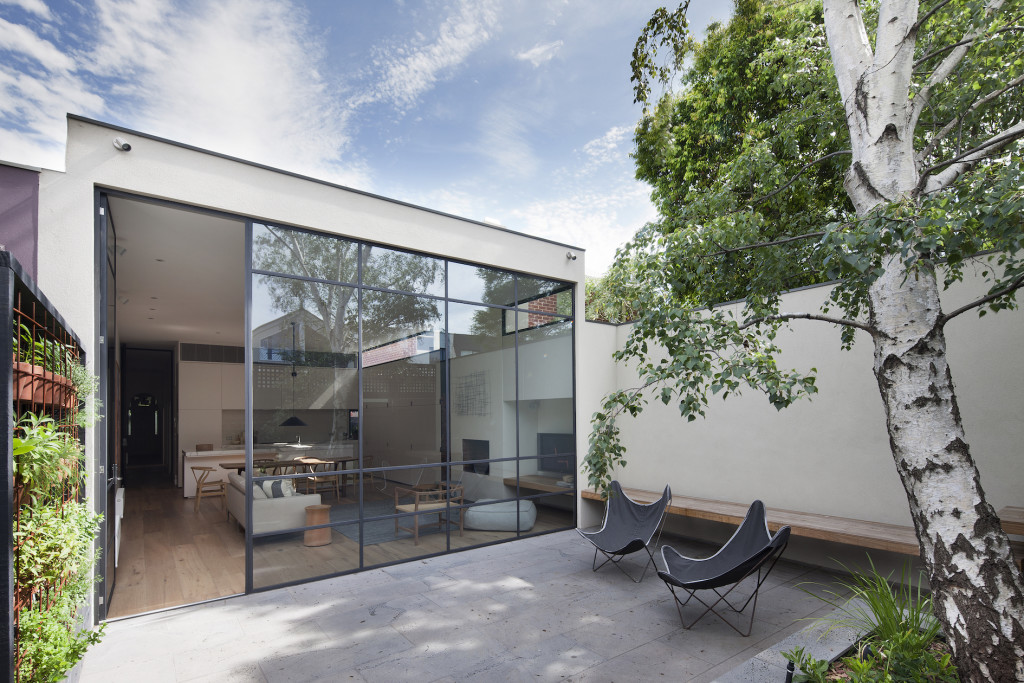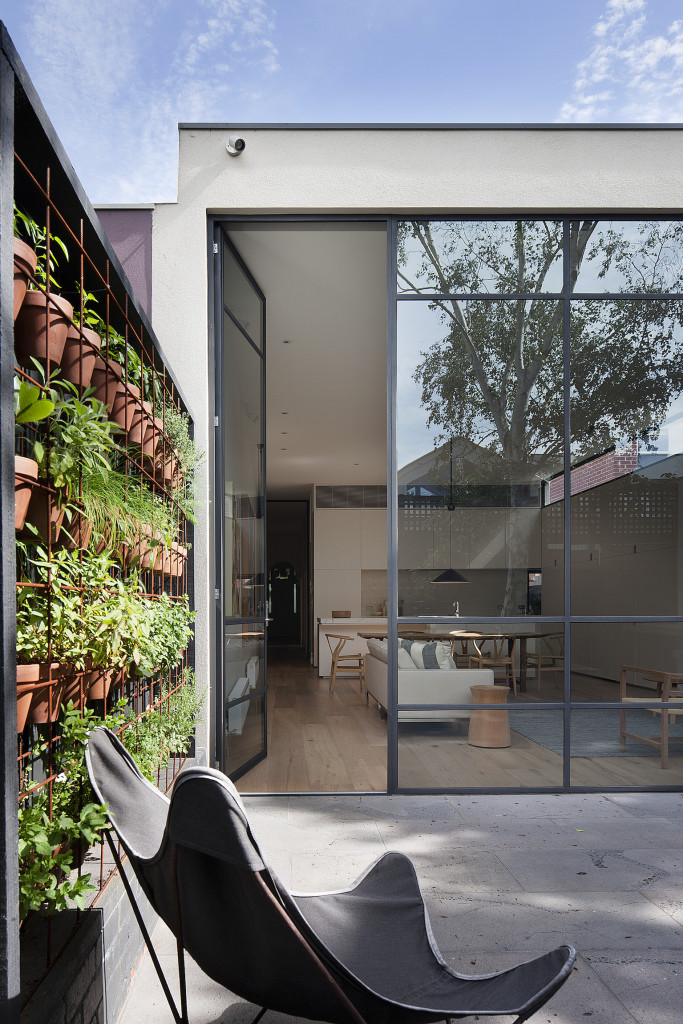 The overall design was kept simple, responding to the modern inner urge to pare back and slow down. Details were often subtle, creating a subconscious sense of flow and balance within the space.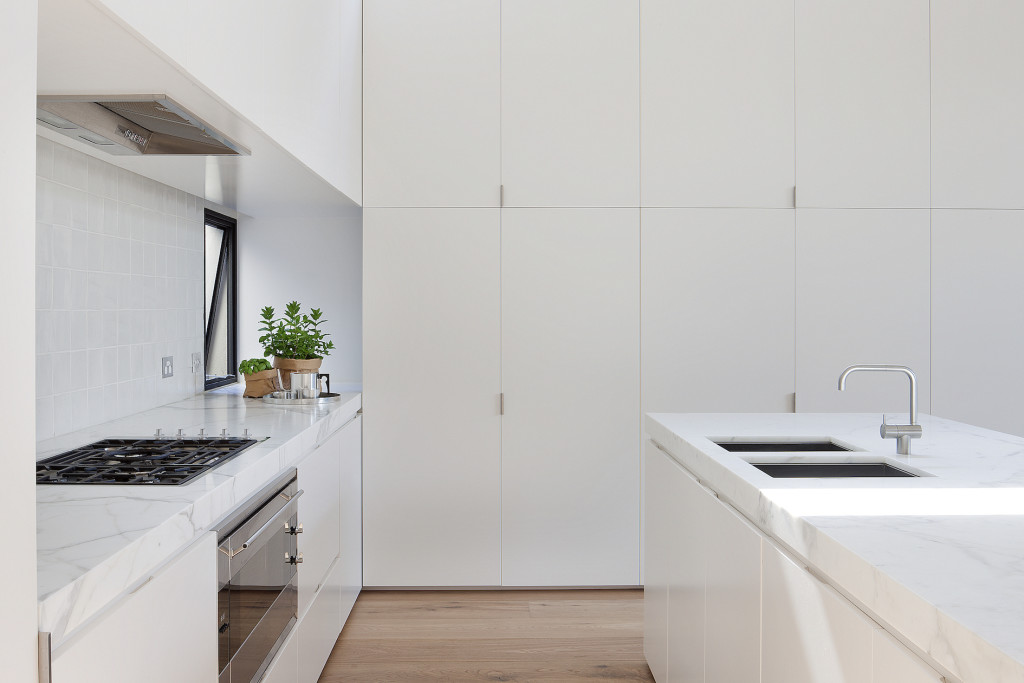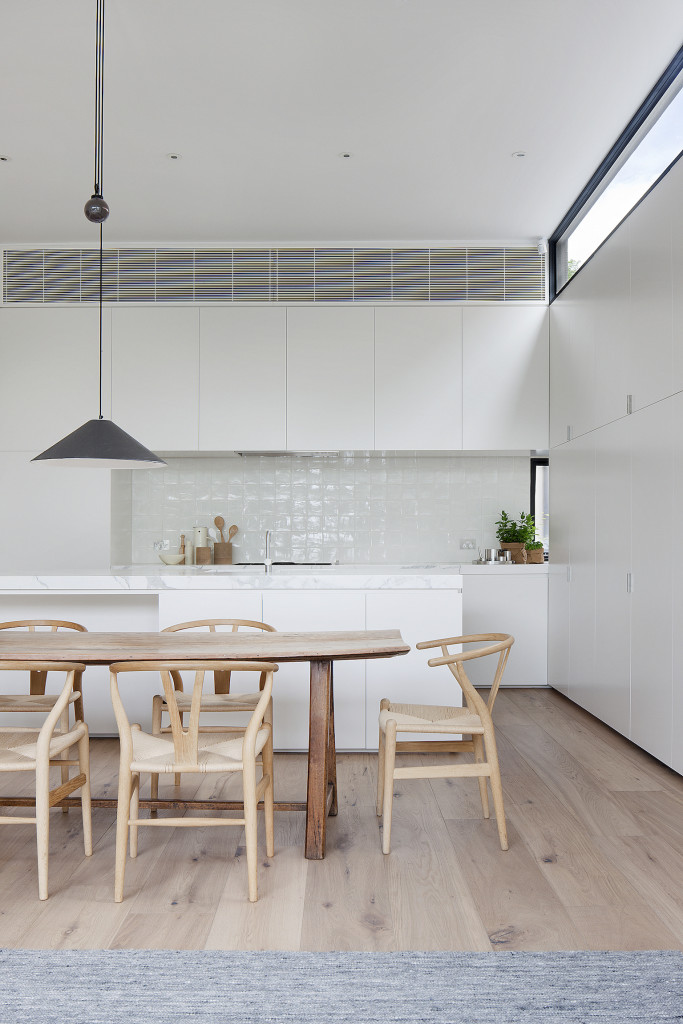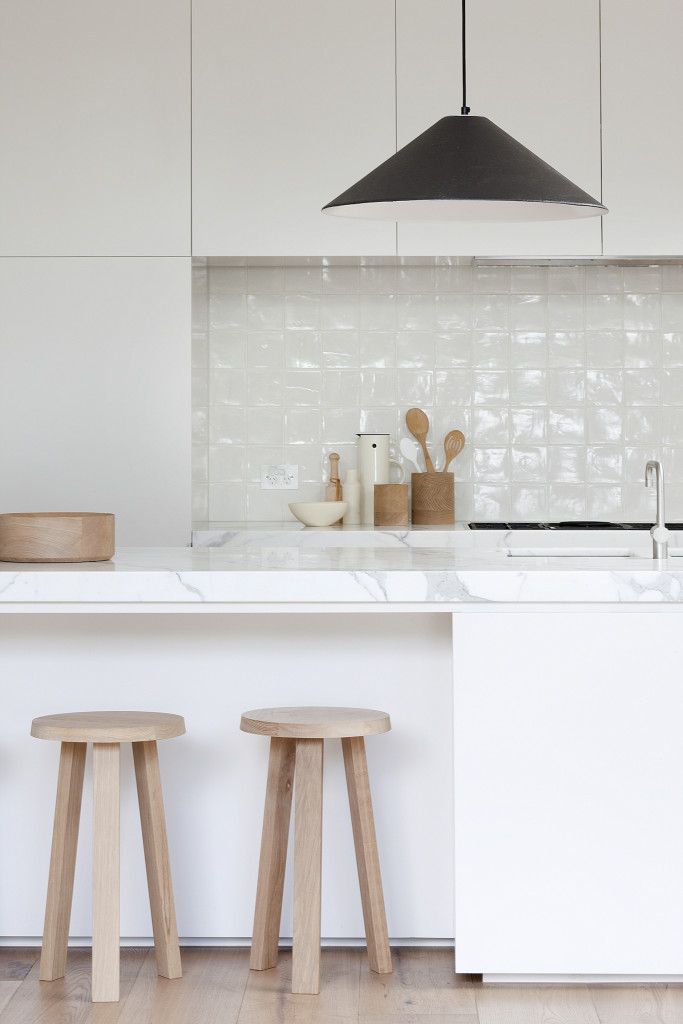 With so many beautiful elements to this home to share with you, Armadale house will feature as a two part blog. Stay tuned for more inspiring imagery to be shared on THS blog later this week, when we take a look at the bedrooms and bathroom that will charm and delight.
Details:
Interior Architecture: Made By Cohen | Architecture: Robson Rak Architects | Photographer: Shannon McGrath | Builder: George Investments Pty Ltd | Landscape Designer: Weller Landscapes