All day sun and views from the living room facing east to the hills and west to the sea, this beach home in Pekapeka is designed for relaxation whilst maintaining a strong architectural character.
Simple modular construction techniques combine to create a very simple form. The overall layout plan is devised from a rectangular shape, divided into 3 parts with bedrooms at each end to support a floating roof over the living space that exists in between.
This award winning home was designed by Parsonson Architects in Wellington. With all day sun and views like this you can easily see why you'd want to retreat to a beautiful location like this whenever you can.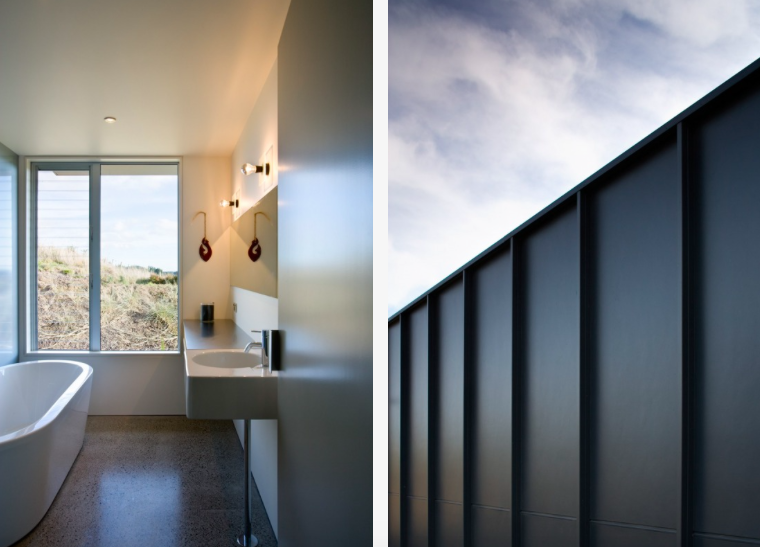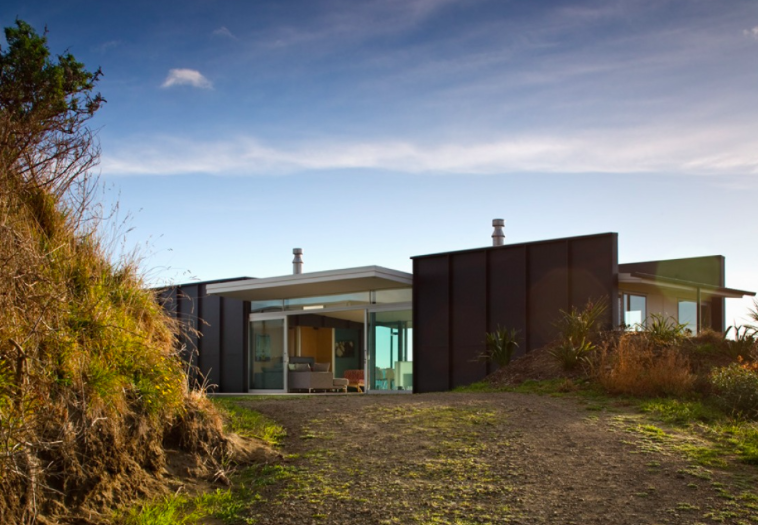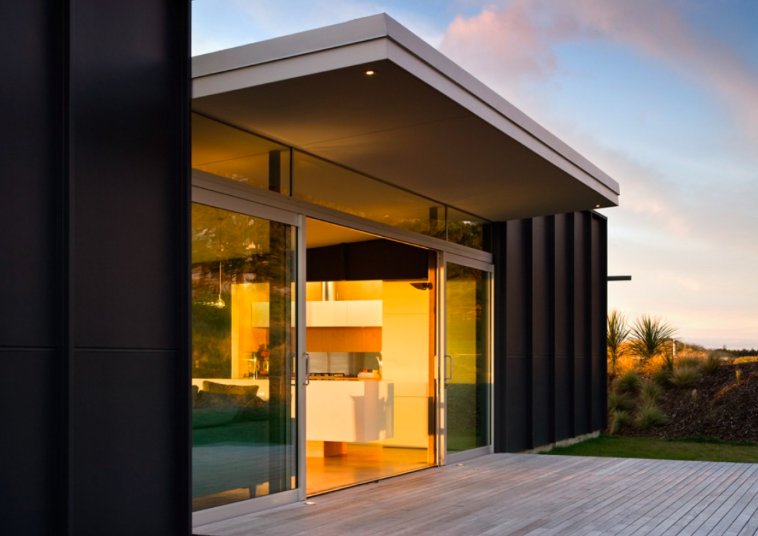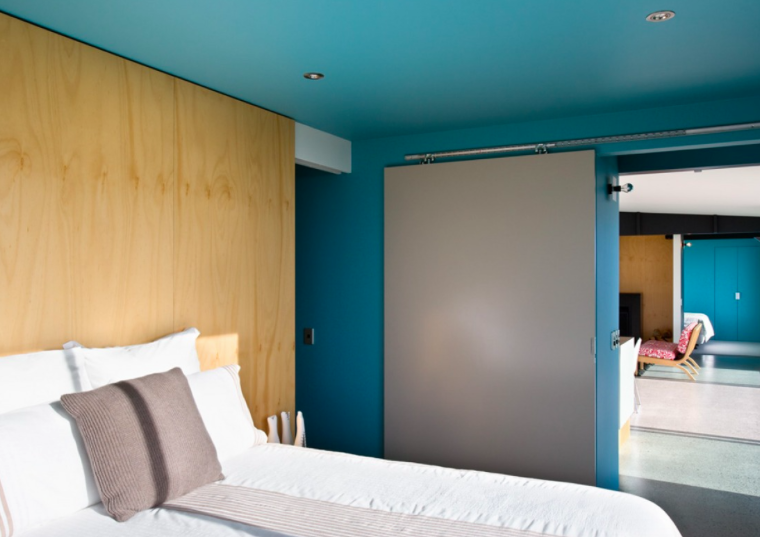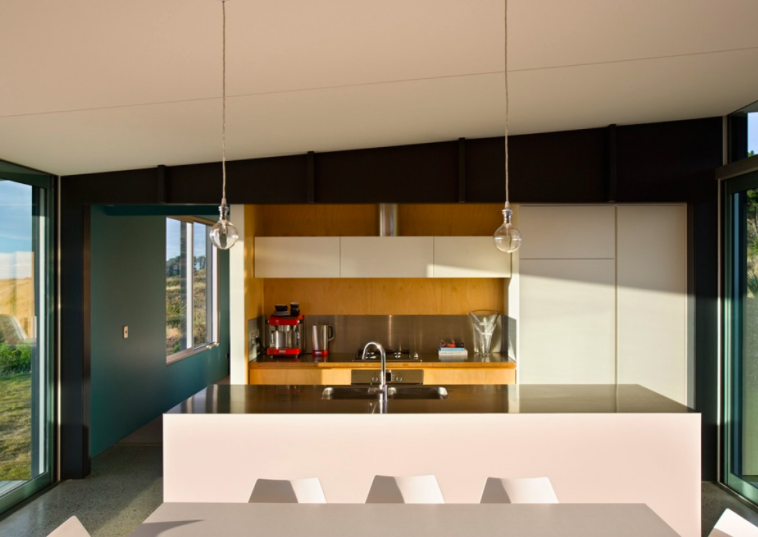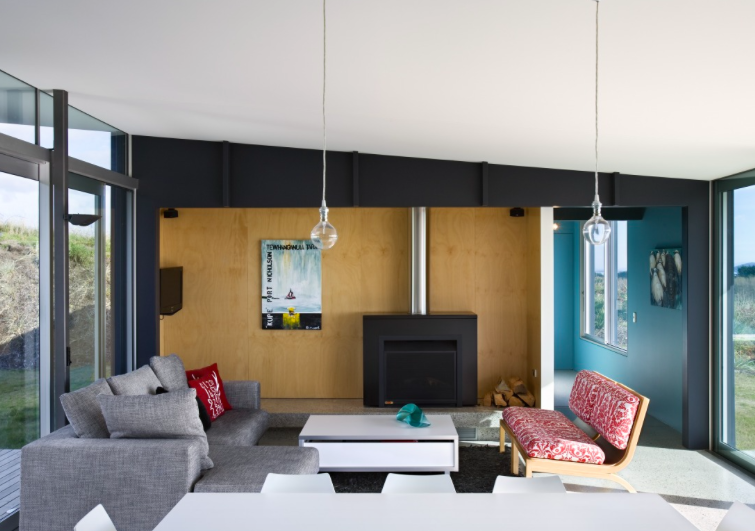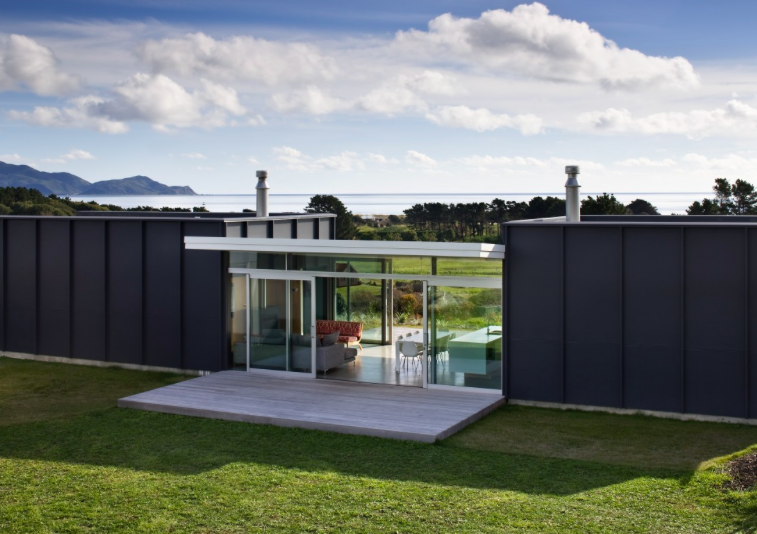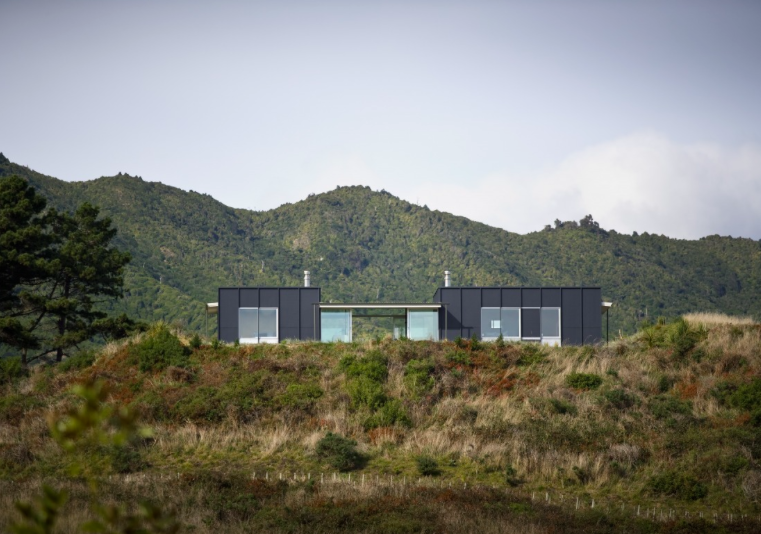 Details
Architecture: Parsonson Architects | Source (with permission): Archipro |  Photography – Simon Devitt |
– Kelly