In two weeks time a curated selection of New Zealand's best Artists, Designers and Crafters will converge on Shed 10 for the much anticipated Auckland Fair.
As a lover of those who are creatively gifted, having a market such as the Auckland Fair is important for both small businesses and for the community to have the opportunity to fall in love with new brands and crafters they may not have been aware of , to add that special touch of difference to your home. One off or handmade pieces that aren't produced for the masses are items you'll cherish for a long time as those it-trend items pass.
I talked to Jessica Whiting, the brains and passion behind the Auckland Fair to give you an insight on where it all started and what to expect on June 14th.
What inspired you to start Auckland Fair?
The concept was derived from my own experience at markets in Auckland, I had been making my own products and selling them while I was studying full time, there were lots of monthly markets around and I was meeting fabulously creative and talented people and while the markets were good, they weren't quite enough. A friend of mine came to me wanting to create yet another market, which I wasn't really keen to do (why compete with people who were already doing a good job?) so I wanted to create something with a point of difference, that makers, such as myself, could aspire to.
The aim was to raise the profile of handmade, that it wasn't cheap trash and trinkets; there was skill involved, quality materials that gave us items that not everyone else had, and these were worth paying good money for. I started to list out all the ideas that I wanted to include and together we created the Fair, I managed to find a venue (with the only catch, it was available in 3 weeks) so threw everything I had into it and organised the first one single handedly, pulling out every favour I could find! This was really the blueprint for every Fair since!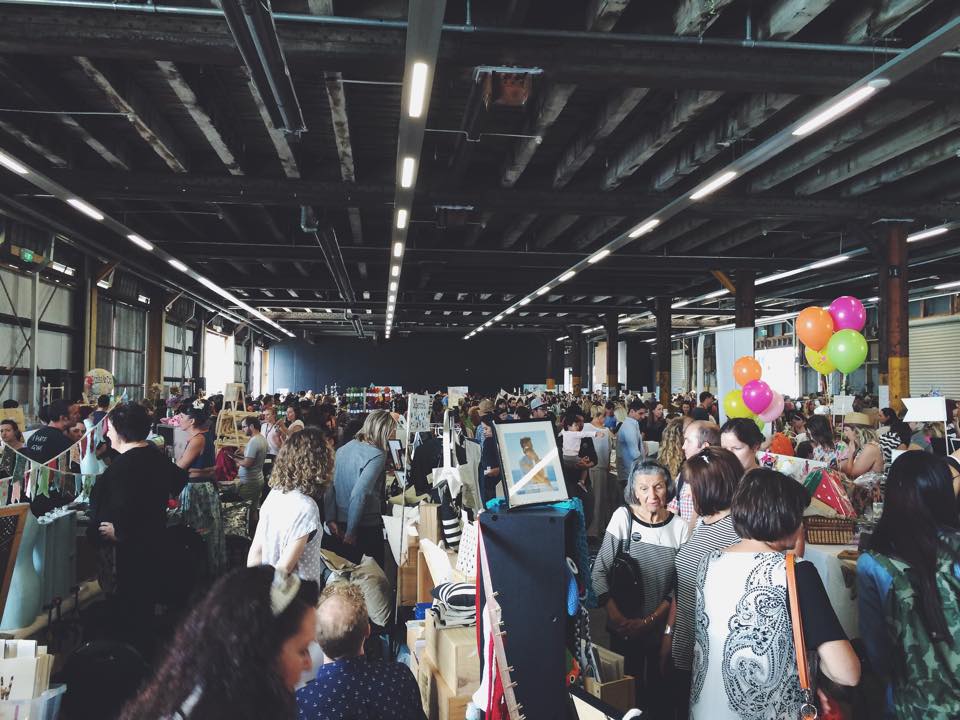 What separates it from other local markets or fairs?
There are a few different elements to the Fair, it's not a standard, off the peg style of market! It's definitely the 'best of the best' when it comes to what you have on offer on the day for a visitor, every Maker involved I hand choose from those that apply to be part of the day, I host between 130-150 Makers each event, so there is plenty of great stuff to choose from.  Along with the talent for visitors to check out, there are fun things to do and prizes you can win on the day, it's definitely a great experience.
Behind the scenes, I also support each of the Makers involved to help their businesses grow, I source and write business articles for a special log-in resource, organise networking evenings for them to attend before the day, promote them in whatever way I can in the lead up and of course am there for many questions and lots of advice!
Since it began in 2010, did you dream it would have grown to what it is today in just 5 short years?
I love it how you say '5 short years'! Those 5 years (at times) have felt very, very long. I knew that there was the potential, but I've really tapped into this in the last 12 months following a total rebrand, new venue and a complete over haul on the organisation process; and it's clearly working! I'm thrilled with the growth that the event has seen, and even though it's been vast, the Auckland Fair is really only on the crest of the next chapter. I'm so grateful that I get to do what I love each day, that 5 years of hard work, trying to do the Fair around full time work (for no pay!) is starting to pay off and I do still have to pinch myself sometimes.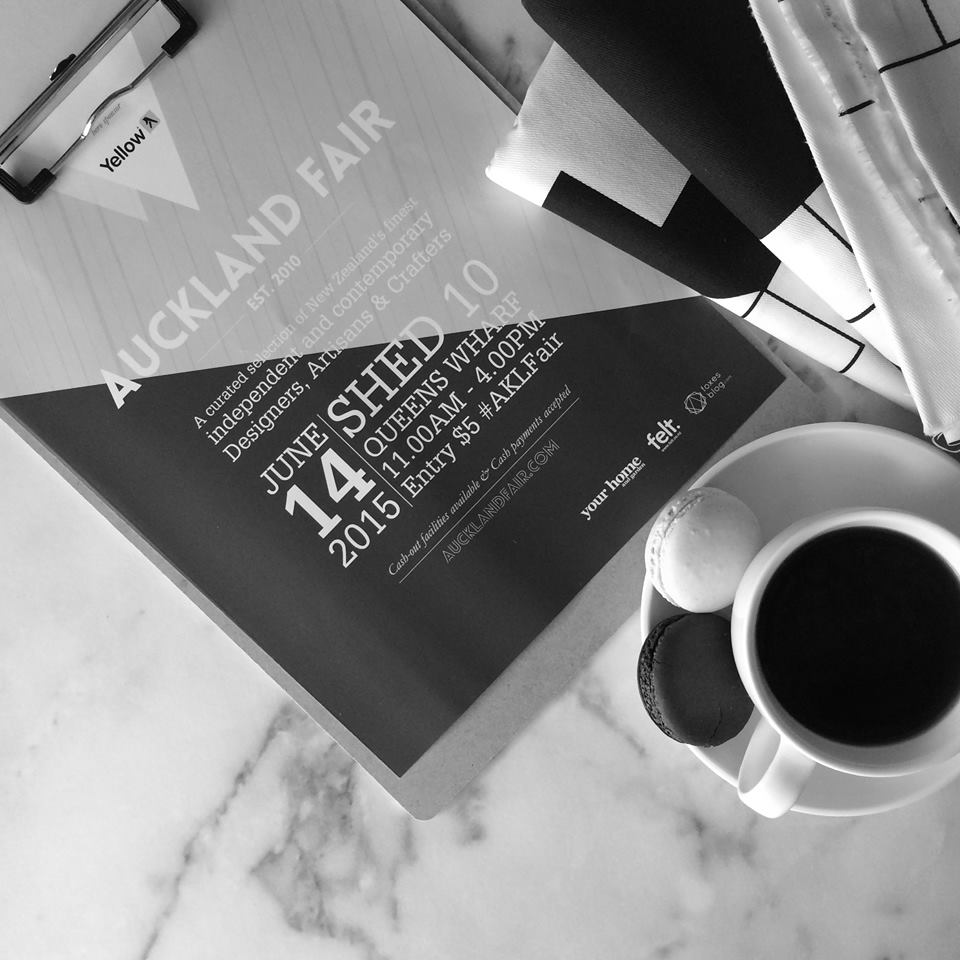 What are you looking forward to seeing at Auckland Fair this year?
This June I'm so excited to share the activations and experiences that I have been working on to compliment the event (the Yellow® Backyard Cinema, life size Pinterest wall with Felt.co.nz) and of course the diversity of the Makers that are participating. There are lots of new brands making their debut, so it is exciting to see them experience the Fair for the first time.
Why host it at Shed 10?
When I went to scope out Shed 10, I walked in and just thought "YES!" it really was perfect. Even though it's essentially just a tin shed, I could see the potential to create the Fair's new home. Aotea was great and had been a really important part of the Fair journey, but the event had long grown out of the space.
With Shed 10, the Fair fills every little corner, it's an electric atmosphere, you feel like you have arrived at an exciting event that you can't wait to get in and see. Shed 10 has been respectfully restored and it really works to compliment the Fair. Aside from all the aesthetic reasons, being in a vibrant part of the city, close to public transport and lots of parking for visitors were all important factors too.
What can visitors expect to see/experience at Auckland Fair?
So much! All the Makers, delicious food, the Yellow® Backyard Cinema, Felt's pinterest wall (pin and win! Need I say more?), kids crafting area with I Love Pies, the Photo Booth inside a restored Kombi van, yummy food and Coffee thanks to Picnic Box and Mojo…. SO much!
You have some fantastic partners supporting Auckland Fair this year, how crucial is it to have their support as a small business?
I do, and I would be lost without them! Yellow® has been absolutely amazing as they are all about supporting local businesses, Your Home & Garden, Mojo Coffee, I Love Pies, Felt… everyone, and by helping the Fair, they not only help me, but they help everyone that is involved as a Maker too. What I love about having this kind of support is that everyone works in partnership to back the Fair, and they really are backing an important part of Auckland's creative community.
Head along to Shed 10 in Auckland on June 14th to be a part of the fun – Kelly