Sundays are ideal for slow living, lazy lie in's and unwinding at home.  What better day then to share part two of At home with Ryan and Lauren, taking a glimpse into the master bedroom of their light, bright, renovated Queensland home.
Highlighting the duo's love of simplicity and raw materials, the bedroom showcases a number of Lauren's fine art paintings and handmade furniture pieces created by Ryan. Although a photographer and picture framer by trade, Ryan lent his hand to creating furniture pieces for their rental home.
In love with the raw nature of plywood furniture, Ryan found the material easy to work with and affordable.  Admiringly his biggest project in their home was crafting their bed. While a headache at times to create, it was a proud moment for Ryan once the bed was finished and enjoying that first nights sleep.
While his talents in furniture making are evident, it won't replace his first love.
"I've learnt a lot from making furniture pieces that I can apply to picture framing" says Ryan, reminding him of a quote he tries to live his life by – 'Do everything, excel at nothing'.
"Although I don't always practise it, it's good to keep in the back of my head. Friends have asked me to make some simple stuff but I just don't have the time. These days I really value any free time I do get.  Life seems to be passing by, quicker and quicker, or maybe that's just age."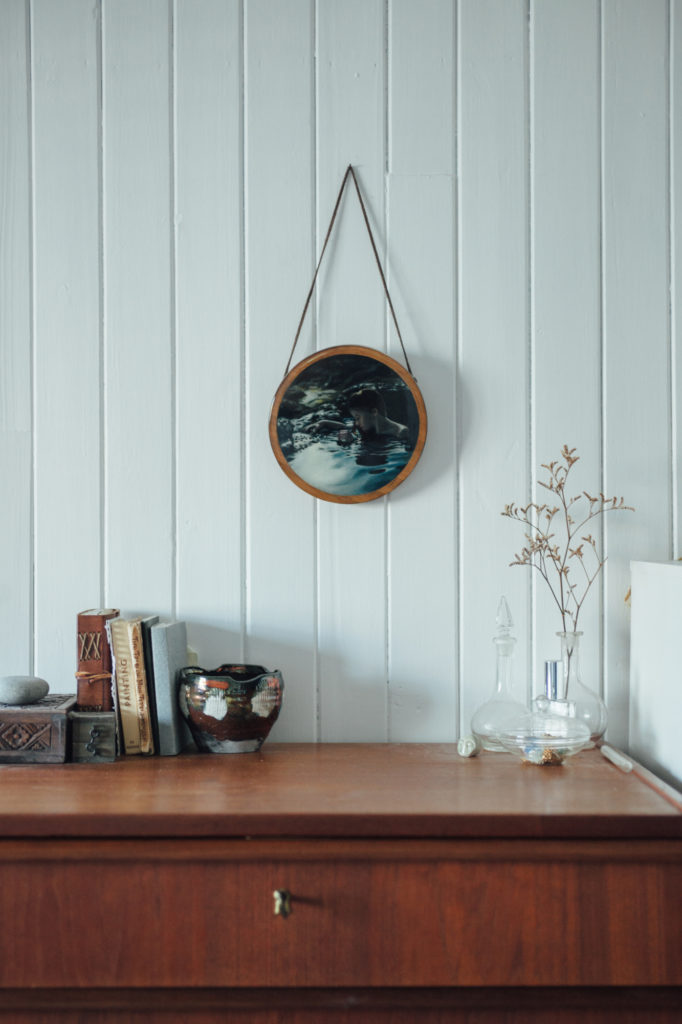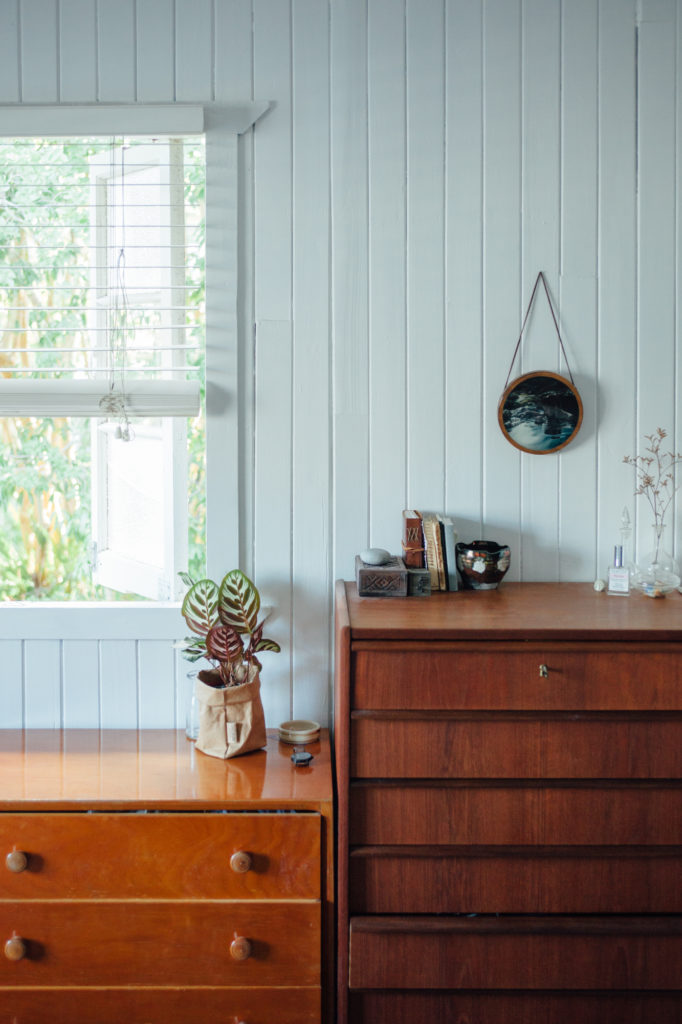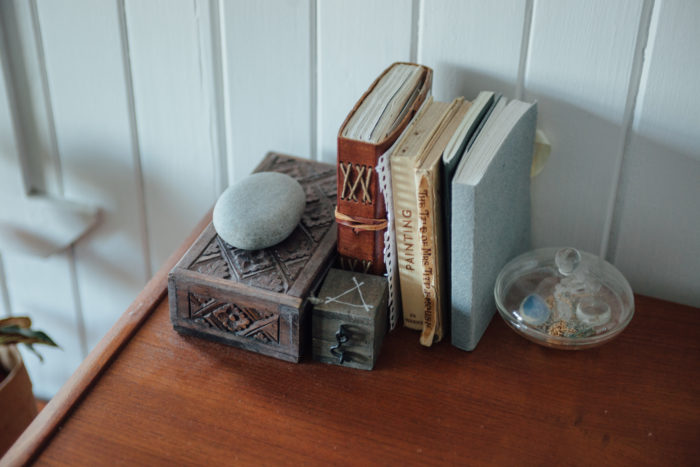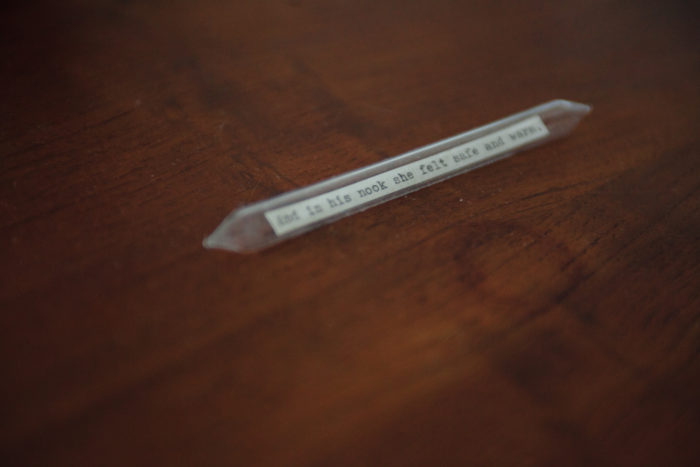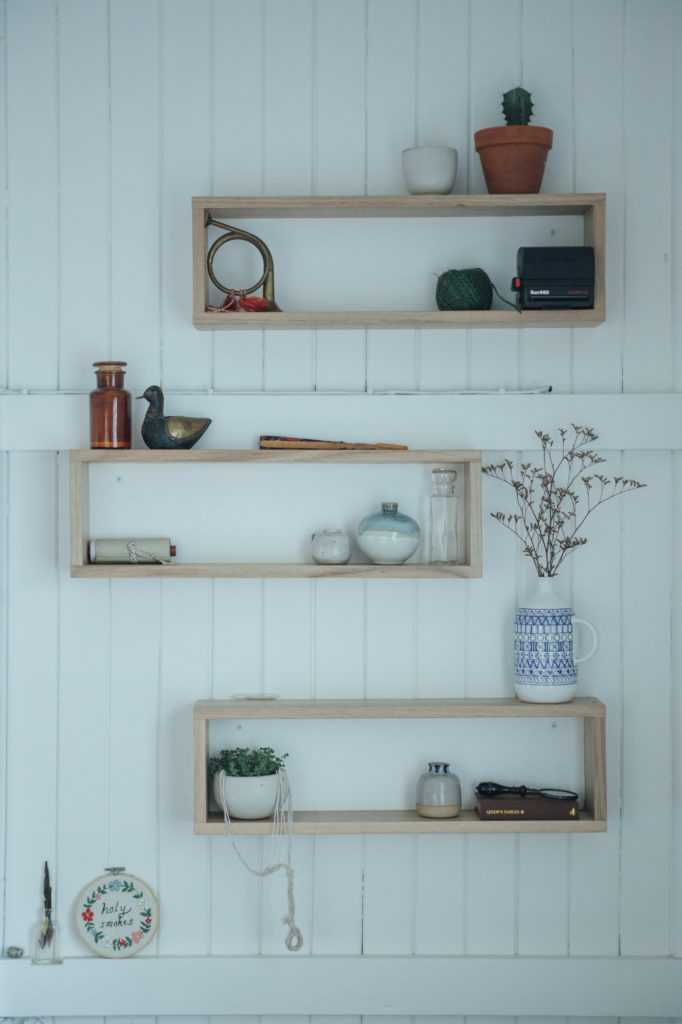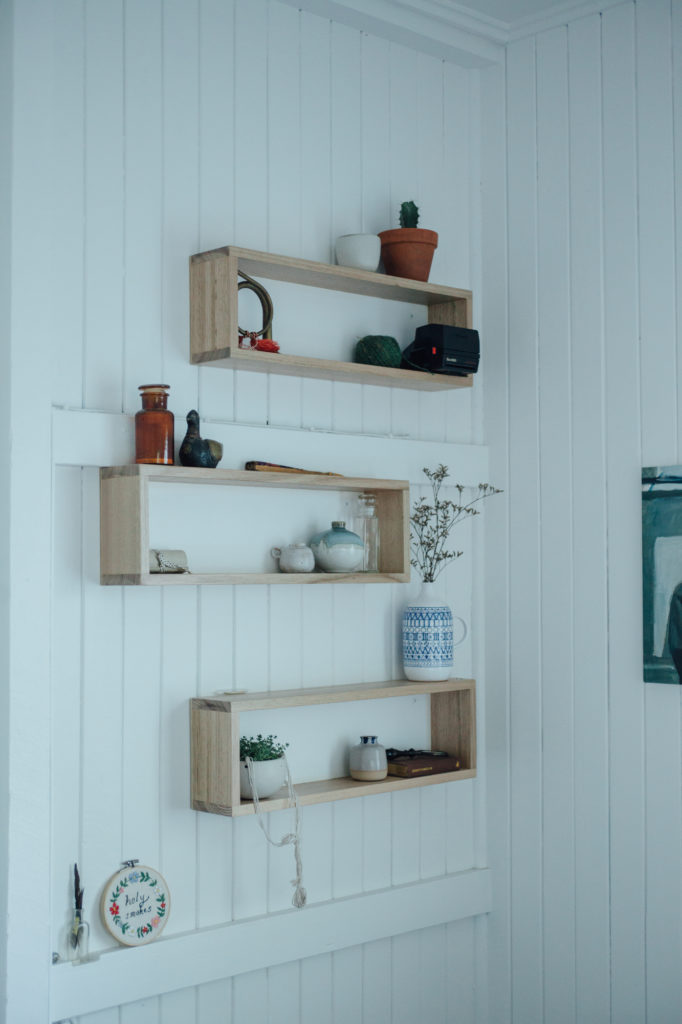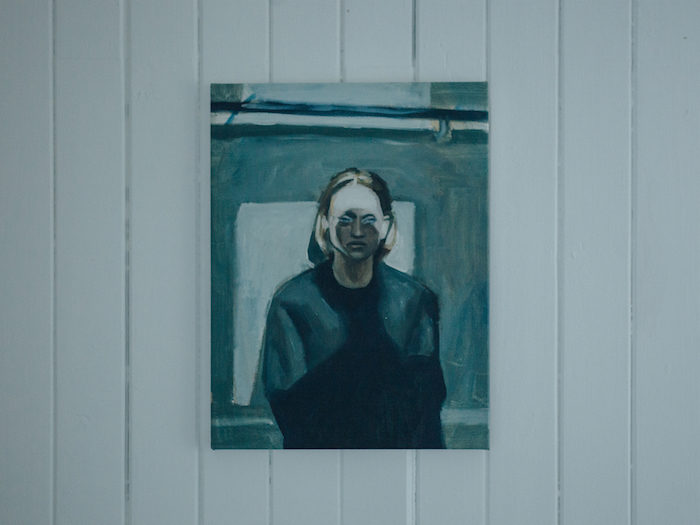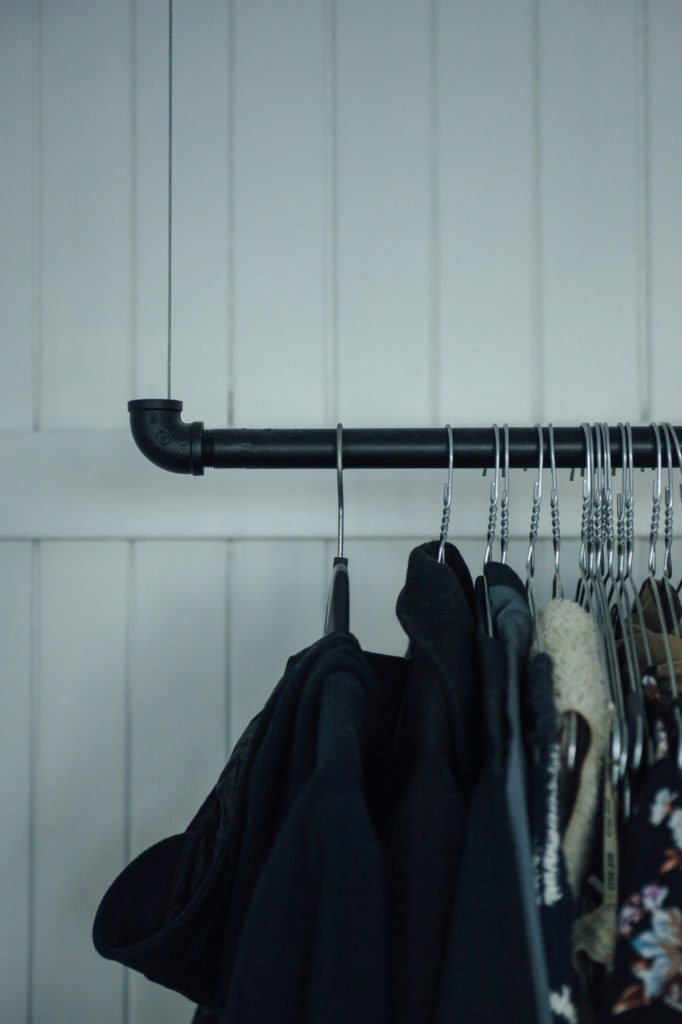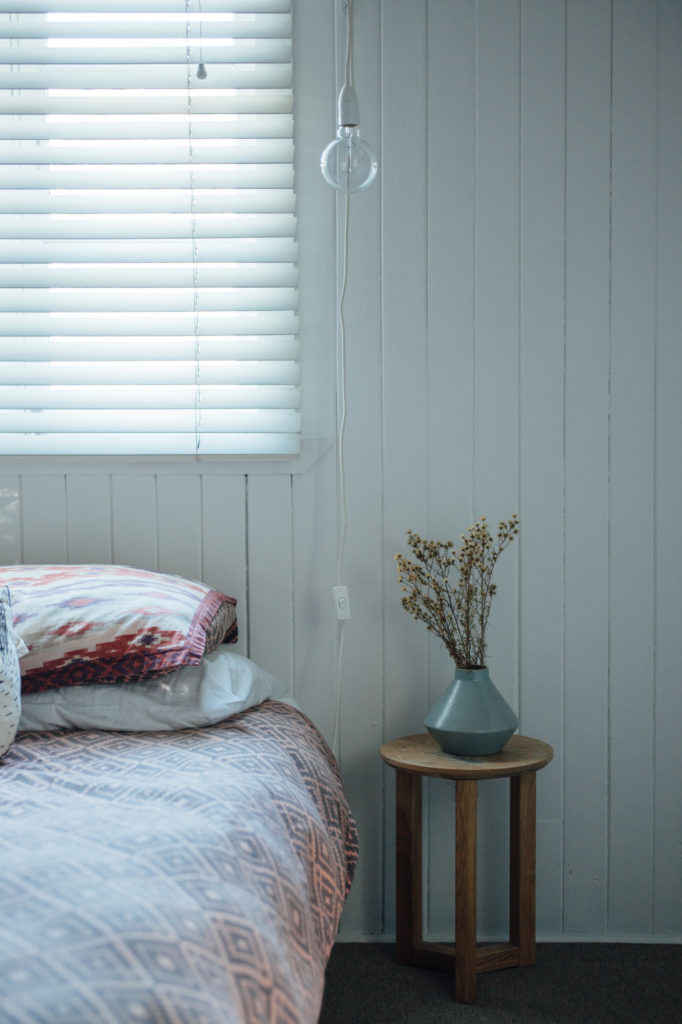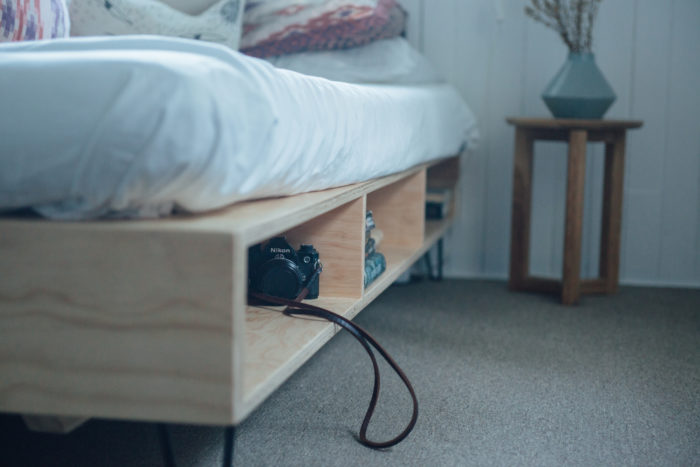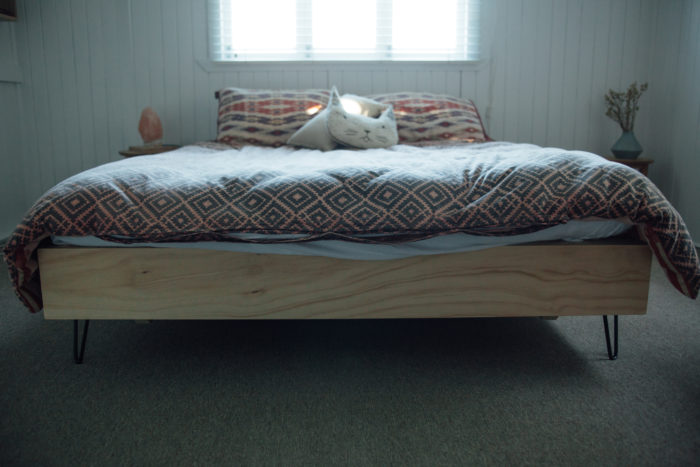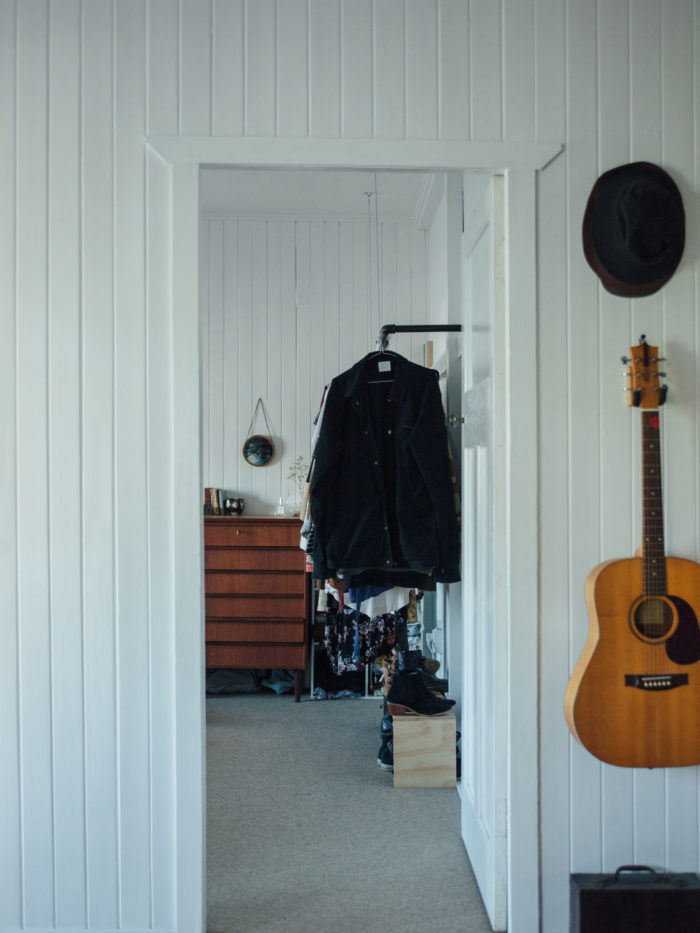 Enjoyed Part Two? Tour the rest of Ryan and Lauren's Queensland home in Part One
Details:
Photography: Ryan Jones Photography | Art work: Lauren Young